Explainer: How to Compare Energy Providers in Australia

Have you taken a look at your energy plan and rates over the last year? If not, it might be time to compare energy plans and see if there's a better deal out there. With over 30 energy providers across the country, comparing electricity and gas rates can be overwhelming but services like Selectra are here to make it easier. Read on to learn about comparing energy providers, plans, and rates.
---
Why Should I Compare Energy Plans in Australia?
If you haven't shopped around for a new energy plan in a while, you're probably paying too much for your electricity and gas.
This is because many energy providers will often switch you to the more expensive Standing Offer once the benefit period of your current plan (usually 12-36 months) is up. The best way to save money on your energy bills is to compare energy plans and rates every year or so.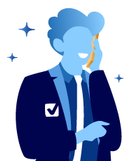 Need Help Switching Electricity or Gas Provider?
Selectra can help! See exclusive offers from OVO Energy below!
According to the Australian Competition & Consumer Commission in their April 2021 report, the average household could save an average of $126 per year by switching to a cheaper energy plan.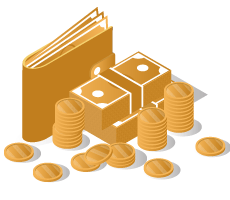 This means that in your state, the potential for saving by switching is as follows:
Sydney, New South Wales: $88 per year
Canberra, ACT: $46 per year
Melbourne, Victoria: $181 per year
Brisbane, Queensland: $126 per year
Adelaide, South Australia: $118 per year
Depending on your current energy plan, you could end up saving even more when you switch energy providers.
Do You Pay Below Average? The average electricity bill in Australia is $1,645 per year. Find out more about the average cost of electricity and gas state by state in our Average Electricity Bill guide.
How to Compare Energy Providers and Plans
When comparing energy plans, you need to consider the following:
 USAGE RATES & SUPPLY CHARGE: Providers offer different usage rates (what you're charged for the energy you consume) and daily supply charges (the fixed amount you're charged daily for supplying energy to your address) to calculate your bill. It's best not to focus on the total monthly/yearly price as it can be misleading. Instead, look for providers that offer the cheapest kWh rates, as this will ensure you get a cheaper plan.
 THE REFERENCE PRICE: The reference price (also known as the Default Market Offer or Victorian Default Offer) is a price that allows you to quickly benchmark how much you could save by switching to the advertised energy plan. All electricity providers are required to show how their plan compares to the reference price. The reference price is a good way to quickly see if the plan is cheaper than others. However, it's important to make sure each advertised plan is calculated at the same amount of energy usage.
 ENERGY USAGE: The total cost of an energy plan depends on how much energy you use. Therefore, when you see a weekly, monthly or yearly price advertised, you need to ask yourself "how much energy usage did they use to calculate this?" Always compare gas and electricity plans for the same amount of usage. This will ensure you are comparing plans accurately.
 YOUR TARIFF TYPE: Depending on your energy usage habits and the qualities of your home, you might be better off with one tariff type or another. Understanding your consumption habits can help you choose a tariff that can help you save based on the way you consume energy. This could be a single-rate tariff, time-of-use tariff, solar feed-in tariff, or a controlled load. It should be noted that certain tariffs may require a smart meter.
 BENEFIT PERIOD: A benefit period is how long the plan is valid for. Some providers have plans with ongoing benefit periods that automatically renew, while others have benefit periods between 12-36 months. After your benefit period is over, most providers will roll you over to the more expensive Standing Offer plan. Therefore, if you haven't checked your plan in a while you may have been rolled onto the most expensive plan that your company offers It's best to keep your benefit period in mind when you switch and set a reminder to follow up at the end of your benefit period to get a better deal.
 SOLAR PANELS: If you have solar panels, it's important to consider a provider's solar feed-in tariff, which is what your energy provider pays you for the solar energy you send back to the grid.
These days there are comparison services, like Selectra, that help you compare energy plans either online or over the phone. Services such as Selectra come at no additional cost to you, and having your energy bill on hand will make it easier for us to find the best deal, reduce your energy bill, and save money.
The steps to compare electricity plans are as follows:
Find your most recent bills
Call your current provider for an updated quote
Compare the quote to the reference price & to quotes from other providers
Look at the rates on each plan to choose the cheapest
Use a comparison site like Selectra to have them compare plans for you.
Here are those steps again in greater detail.
Before you compare energy providers, it's usually a good idea to track down your latest energy bill.
This will help you to make the best and most informed decision when comparing energy plans and rates. On your energy bill, you should find either an estimated annual energy consumption figure or average daily consumption, along with your current energy plan and rates, discounts, and solar credits.
A good place to start your energy provider comparison is by calling your current provider and seeing what cheaper deals they can offer you. Once you know what your provider can offer, then you should take a look around and see how it compares to other plans on the market.
You can use energy provider comparison services like Selectra, Energy Made Easy, Canstarblue, Compare the Market etc. For comparing online, simply make sure you know how much energy you used in the past year/month. You can find this on your energy bill.
If you don't want to compare online, you can speak to one of our energy experts on the phone for free by calling the number above!
Most energy provider comparison websites will ask you questions about the size of your home, where it's located, the number of occupants, and other specific questions. These questions help offer you a more accurate quote so that you aren't underquoted or overquoted.
Once you have entered your information, and have landed on the page showing you the offers, review the plans using the information you learned above!
Going Green? Choosing the right energy provider isn't just about price. Take a look at our list of Greenest Energy Providers to find an electricity company with a proven track record of clean, green, and renewable energy.
How Do I Find the Best Energy Deal?
The easiest way to find the best energy deal is to use an energy comparison service.
While you could go through and compare gas and electricity providers one by one on your own, services like Selectra make it easier than ever to find the best energy deal.
Selectra does the energy compare work for you by comparing dozens of providers and plans to show you the best deals. You'll find energy provider reviews and get help to reduce your energy bill at no additional cost to you.
Here are some of the reviews we have done recently: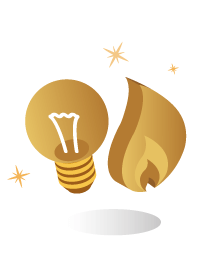 The Australian Government has also launched its own energy compare site called Energy Made Easy, which allows you to submit your own household's energy habits and consumption to find the best gas or electricity (or bundled energy) deal for you.
Energy Made Easy lets you do the following:
Select electricity, gas, or bundled energy deals to compare
Provide your postal code for the most accurate energy rates
Select your household size and energy consumption habits
Provide information about your meter data or the latest energy bill
When it comes to finding the best energy deal, there is no one-size-fits-all answer. Your household's energy habits and location will mean what works best for one household might not work best for yours.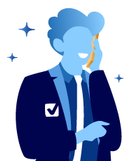 Need Energy Advice?
Read our full set of energy guides for advice on providers and plans.
Who Can Compare Energy in Australia?
Due to the state of the energy market in Australia, and the regulation involved, not everyone everywhere can compare and switch energy plans.
Here's a list of who can compare energy plans in each state & territory:
1 - New South Wales
The energy market in New South Wales is fully contestable, meaning you can compare and switch both electricity and gas in the state. Select one of the New South Wales energy guides below learn more.
2 - Australian Capital Territory
The ACT has fewer energy providers than other Australian states, though more and more enter the market every year. The ACT also recently instated the Reference Price, making it easier than ever to compare plans and prices to find a cheaper deal.
3 - Victoria
Residential Victorians enjoy a fully contestable energy market and are free to switch their electricity and gas plans at any time. With over 25 energy companies, there are plenty of choices to find the cheapest energy provider in Victoria.
4 - Queensland
While residents of South East Queensland can compare energy plans and switch providers, those who live in rural and regional Qld don't have quite the same luxury. If you live outside of South East Queensland, your energy provider and distributor is government-regulated Ergon Energy.
5 - South Australia
South Australia is another fully contestable energy market, and if you live in South Australia you are free to switch electricity and gas providers at any time. South Australia also tends to have some of the most expensive electricity in the National Electricity Market, making it all the more important to compare plans and find cheaper rates.
6 - Tasmania
Like the ACT, Tasmania has fewer energy providers than other states, making it hard to compare and switch plans. Up until February 2019, Aurora Energy was the only energy provider available in Tasmania until 1st Energy joined the market. Currently, there are 7 energy providers in Tasmania to choose from.
7 - Western Australia
The electricity market in Western Australia is still highly regulated, and residential customers generally cannot switch electricity plans. However, if you live in Western Australia you are able to compare gas providers to switch to a cheaper natural gas plan.
8 - Northern Territory
While the Northern Territory is open to full retail competition and has been since 2010, energy prices are still highly regulated by the government meaning it isn't profitable for most energy companies to expand up north.
Click below to find a better deal for your home!