Energy Bill Guide | Understanding Your Gas & Electricity Bills

Energy bills are part of life. While there are ways to lower your energy bills, through finding a better deal with a new electricity or gas provider, or using less energy, they will always be a necessary payment. Find out more information about receiving, paying, and finding financial help with your energy bills by reading below.
Receiving Your Energy Bill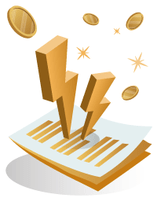 Energy bills usually come every three months, when your meter gets read by your energy provider.
However, you could have the option to pay your bills weekly, every two weeks, or monthly, depending on your provider.
Traditionally, electricity bills and gas bills are sent through the post. However, as the cost of paper mail rises, more energy retailers are opting for e-billing.
Choosing e-billing can be a cheaper and more convenient option for energy customers, and help save the planet by reducing the use of paper. E-bills are also less likely to get lost or go missing and are updated automatically in your customer portal.
Most of the big energy retailers, and some of the smaller ones, still offer bills by post. However, many energy companies are introducing incentives to push their customers to opt for e-billing. Incentives include offering steeper discounts for customers who choose e-billing, special tariffs or charges of up to $3 for bills sent by post.
How to Read an Energy Bill
Energy bills look different depending on your energy provider. However, all electricity and gas bills generally contain the same basic information*, making it easy to read your bill once you know what to look for.
See an Energy Bill Example:Read our aticle called how to read your energy bill for more detailed information.
Electricity bills & gas bills will have the following information:
 CONTACT INFORMATION: The first and last name of the account holder, additional names on the bill, your address.
 BILLING PERIOD: Traditionally done quarterly but more and more providers are giving customers the option to receive their bills more frequently to avoid bill shock
 ENERGY METER INFO: Your electricity and gas bill will include your meter number (NMI). This should match the number on the meter connected to your house.
The meter reading is used to calculate your bill in kWh for electricity and MJ for gas. If your bill is based on an estimate then it will be stated on your bill
 TOTAL AMOUNT OWED: Credits received or outstanding payments, and when the bill is due
 EXACT USAGE & SUPPLY CHARGES: Your usage will be charged as cents per kWh for electricity bills. Your usage for gas bills will be charged as cents per MJ.
Both types of energy bills include a daily supply charge (cents per day) for having energy supplied to the property.
 ADDITIONAL CHARGES: GreenPower subscriptions, or addons you have purchased with your energy plan.
 REBATES & DISCOUNTS: Such as solar feed-in-tariffs or energy concessions
Some providers might also offer insights into your energy usage.
This could include information comparing your energy usage from the same period of time last year to your current bill, information comparing your energy usage to the average bill of other homes nearby, or whether you might save more by switching to a different plan with your provider.
It's important to remember that many smaller energy retailers are doing away with traditional methods of purchasing and paying for the energy you use, and every provider is different. Pay-as-you-go, wholesale, or other methods of paying for and receiving energy are becoming increasingly popular.
Check your household's energy retailer for more information about their billing and payment methods.
How Can I View My Energy Bill?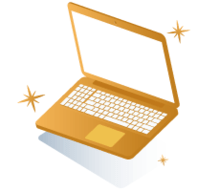 If you want to have a look at your energy bill, most companies offer online platforms and smartphone apps where you can manage your energy account.
To view your bill online, navigate to your supplier's website and find the Account Login or My Account button. From there you will be prompted to energy your login information which is typically your email address or account number as the username, and a custom password you have created.
If you have never made an account, you can typically register for one on the login page.
If you don't have an online account or do not want to use the online account to view your bill, you can always call your energy provider and they will be able to tell you how much you owe and how much energy you have used.
Lastly, if you have a smart meter, some smart meters will show you how much energy you have used in dollars.
How to Pay Your Energy Bill
There are a number of ways to pay your energy bill. Each energy retailer is different, so it's best to check with your provider to see what methods they have to pay your bill.
Common bill payment methods include:
Online Bill Payment
Mailing in bill payments
PostBillPay
Bpay
Paying over the phone
Direct Debit payments
Centrelink Payments
Below we explain each of these bill payment methods in more detail:
Bill Payment Online
You can make a bill payment online with a credit or debit card either through a secure link or on your energy retailers My Account page when you receive your electricity bill or gas bill.
This method is different from a direct debit because you pay the bill upon receipt.
Paying a Bill by Post
You can pay your bill by mail by sending in a cheque or money order to the address your energy retailer provides
PostBillPay
PostBill Pay is a service offered by Auspost that allows you to pay your electric bills or gas bills at any post office, over the phone by dialling 13 18 16, through the AusPost app, or online at auspost.com.au/postbillpay.
BPay
BPay is an online bill payment platform that is backed by over 150 Australian banks. To pay your electricity bill using Bpay, your energy provider will give you a unique reference number or account number, along with their BPay Biller Code on your bill or invoice. You can use the BPay Biller Code to pay your electricity bill through your online bank.
Pay Your Bill Over the Phone
You can usually pay your bill over the phone unless your energy supplier is online only. Your energy provider might have a secure phone number you can call to pay your bill over the phone with either a credit or debit card, often available 24/7.
Direct Debit Payments
When you sign up for your energy account you can set up a direct debit or credit which gives your energy retailer permission to directly take the amount you owe on your bill from your account automatically. Signing up for direct debit bill payments tends to allow you access to cheaper energy deals.
Centrelink Payments
Centrelink users can opt to have their energy bills be paid directly from their Centrelink account.
There is not a single bill payment method that is better than others, but as we mentioned before, some retailers offer conditional discounts towards your energy bill if you pay on time and/or opt for direct debit.
If you set up a direct debit, then you won't need to worry about paying your bill on time as long as your account has the funds for it. You might also get an extra discount on your bill.
What If My Energy Bill is Wrong?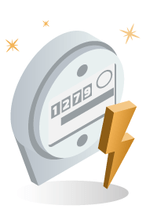 Energy bills usually come when your meter gets read by your energy distributor.
However, sometimes your electricity bills or gas bills are wrong.
If your energy bill is incorrect, it's usually because the energy provider could not read your meter. This could be due to a broken meter or that your meter was difficult to access.
If this is the case, you will be given an estimated bill instead of a bill that reflects your exact usage. You may have an "E" next to your usage charges on your bill which typically indicate that it's an estimated bill.
When your energy retailer gives you an estimated bill, they generally look at:
Your bill for the same period of time last year
Your usage history
A bill for a similar customer
If you have received an estimated bill, simply contact your energy provider and give them a meter reading. This will give them your exact usage and that can update your bill accordingly.
If you have a smart meter or the option of SmoothPay, your bills might come more often than every three months.
Some energy providers let you pay the same amount every week/fortnight/month, and will give you the remaining total for your quarterly energy bill when your meter is read.
In this case, if you overpaid on your smaller estimates you will have a reduced bill or credit towards your next bill. If you didn't pay enough, then you'll need to pay the difference.
It's always important to remember that if you cannot resolve a billing dispute with your energy provider, you can contact your state's energy Ombudsmen to escalate the problem.
My Energy Bill is Too High
If your energy provider sends you a bill and the amount is too high for the energy you used, then your provider overcharged you.
If this happens, one of two things can be done to resolve it:
 If your energy provider overcharged you by $50 or more, then you can request they either take the overcharged amount off your next bill or send you a refund for the amount.
 If your energy provider overcharged you by less than $50, then the overcharged amount will go towards your next bill.
My Energy Bill is Too Low
If your energy provider sends you a bill that is too low for the energy you used, then your provider undercharged you.
If this happens, there could be a number of reasons why and more often than not your next bill will be higher to reflect the amount you weren't charged for:
 If your retailer undercharged you, and it's their fault (likely due to a computer error or billing system), then you will only owe them the difference for the last nine months. For example: If your bills were $10 lower than they should be, every month for one year, you only owe $90 in total, not $120.
 If your retailer undercharged you due to issues with reading your meter and they needed to estimate, then you will owe everything they undercharged you for, for the total amount of time you were undercharged. For example: If your bills were $10 lower than they should be, every month for one year, you would owe all $120 because it was not an error on the part of the energy retailer.
If you were undercharged on your bills, you won't need to pay back everything at once. Depending on how long you were undercharged for will affect how long you have to pay back what you owe.
 If you were undercharged for 12 months or more, you will have 12 months to pay back what you owe. If, for example, your energy provider undercharged you for 13 months, you would still have 12 months to pay it back.
 If you were undercharged for less than 12 months, then however many months they undercharged you is how many months you have to pay back what you owe. If you were undercharged for six months, you'd have six months to pay it back.
Having Trouble Paying Your Energy Bills?
According to the National Retail Energy Laws, your gas or electricity retailer must assist you if you're having difficulty paying your bills. If you know you might have difficulty paying, contact your energy provider immediately to find out what assistance is available to you.
Most retailers have different options available to help those in need of assistance with paying their bills and disconnecting your energy supply will only be used as a last resort.
Some solutions for paying your bills include:
PAYMENT EXTENSIONS: If this is a one-off problem, for whatever reason, ask your retailer for more time to pay your bill
PAYMENT PLANS: If you are behind on your bills, or one was exceptionally high, you might qualify for a payment plan to pay your bills in instalments. If this happens, you and your provider will discuss what you owe and how much you can pay, how often you can pay it, and how much energy you use. However, if you fall behind on a payment plan your energy provider might disconnect your energy supply.
HARDSHIP PROGRAMS: These go beyond a payment plan to include assistance in lowering your energy bill, switching to a cheaper plan, offering financial counselling, and signing up for concessions and rebates (including Centrelink)
GOVERNMENT CONCESSIONS & REBATES: If you are unable to work or a low-income earner, have a medical condition or are on a pension, you could be eligible for financial assistance from the government. Your retailer will be able to help you find out which rebates or concessions you are eligible for.
Financial CounsellingFinancial counsellors in Australia are free to talk to if you find yourself in a time of hardship. These independent advisors will help you figure out your options, and might be able to help you speak to your energy provider. To get in touch with a financial counsellor contact 1800 007 007
Can My Energy Provider Shut off My Electricity?
An energy retailer must go through certain steps before disconnecting your property due to a lack of payment.
Before shutting off your energy, your energy retailer will need to:
Send you a reminder to pay any outstanding balance owed
Send a disconnection warning, letting you know your property will be disconnected from its energy supply
Attempt to speak with you before disconnection (and offer solutions)
If your energy is being disconnected, retailers have certain guidelines they must follow as to when your energy will be disconnected.
Under the National Retail Energy Law, energy providers cannot disconnect you on:
business days before 8am and after 3pm
the day before or the day of a public holiday
between December 20th and December 31st
during extreme weather conditions
They cannot disconnect you if you already reached a payment agreement and the debt amount is less than AER stipulated amount.
Under certain circumstances, you might need to get in touch with your state's Ombudsmen.
You should contact your Ombudsmen if you and your retailer cannot agree on a payment plan or you cannot afford the payment plan your retailer is asking for if your retailer will not give you a payment plan, or if your energy has been disconnected unfairly or by mistake.
Domestic ViolenceMany energy companies have a domestic violence policy. If your ability to pay your energy bill, or anything else relating to your energy usage, is affected by domestic violence your energy retailer might offer confidential help during these circumstances.