Renting in Australia: Lease Agreements, Rental Costs, and First Time Renters
Renting a home, regardless of whether it's your first time leaving the nest or you're a seasoned tenant moving to a new home, can always feel a bit overwhelming. If you're finding you don't know where to begin when it comes to renting a home in Australia, and want a little more guidance, keep reading below.
---
Tenancy options and types of rentals
Residential leases fall into two categories; fixed-term or periodic. Fixed-term leases simply mean that there is an agreed up term (one month, six months, one year, or longer), where a tenant who breaks this term would need to pay a fee. Periodic leases are month-to-month, without an end date or specified term. With a periodic lease, either the tenant or the landlord can end the agreement at any time with 30 days notice.
Short fixed-term lease
A short, fixed-term lease can be anywhere from one month up to five years but the "official" length of time depends on the state you live in (South Australia, for example, says a short fixed-term lease lasts no more than 90 days). These are standard leases, that may or may not be extended after the leasing term has ended.
Long fixed-term lease
Longer fixed-term leases are, as the name suggests, longer than a short fixed-term lease. These leases also allow for more flexibility with the terms of the lease such as rent increases, additional money for a bond, and modifications and maintenance to the property.
Periodic or month-to-month lease
These leases begin as a fixed-term lease, and once the term expires it becomes a periodic lease. Periodic leases mean that the tenant is staying in the rented residence on a rolling basis, with the same lease terms as before. Instead of having a fixed period of time the tenant must stay in the house, however, a month-to-month lease can be terminated by either party with 30 days notice.
Rent to own
Rent to own, or rent to buy, is a slightly different way of renting a home. The basic idea is a tenant will rent a home for a period of time, after which they then purchase it from the owner. The tenant and landlord agree upon the duration of the lease, and final selling price, prior to signing and some of what the tenant pays in rent goes towards the final selling cost of the house.
Rent to buy agreements can be a little tricky and any financial mishap on the part of the tenant or landlord can lead to all the tenant's investment into the property being void. However, rent to own is also a way for those who might not be able to save for the full deposit, to get one foot in the door to becoming a homeowner.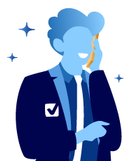 Compare & Switch to a Cheaper Plan at Your New Home!
Our broadband & energy experts will set up your home utilities in just one call.
Monday to Friday 9am to 8pm, and Saturdays from 9am to 4pm.
Residential tenancy agreements
Residential tenancy agreements differ depending on the type of lease (short, long, or periodic), and which state you live in. However, all residential tenancy agreements (or rental contracts or lease agreements) must have the same basic information laid out on paper and any serious changes might result in your agreement being void.
Landlord, management, and tenant details
The length and type of tenancy
Conditions for breaking the contract early
How much rent is due and how it will be paid
The amount of bond to be paid
Obligations of both parties for things such as maintenance, cleanliness, or use of premises
Special terms such as pets, smoking, or guests
Renting for the first time
Renting for the first time is a big step, and there is a lot to consider before signing a lease. Before leaving your childhood home, it's important to get everything you need and make a plan, so you're not stuck with a new home you don't really love.
What do I need as a first-time renter?
Making sure you have everything you need, prior to even starting the rental process, will make finding your first rental home that much easier. Many first-time renters worry they won't qualify for a rental because they don't have rental history but certain documents can make it easier to get qualified for your first home.
Verification of employment and income
References: A reference from your employer, neighbour, and a personal reference
Photo ID
A recent utility or phone bill
You might be required to offer up more information, as well as a standard credit check, but by ensuring you have as much (positive) information about yourself as possible can make the rental application process easier and faster.
What to look for when renting
Moving out on your own for the first time can seem overwhelming, particularly when it comes to deciding what you need to comfortably live. Before going to look at properties, write out a "must-have" and a "nice-to-have" list so you can narrow your search to finding the perfect home. Some things to consider include:
Can you live with roommates, or do you want to live alone?
How much can you afford each month, including utilities and other costs?
How many bedrooms and bathrooms?
What locations are you willing to live in?
Do you need to be close to public transport or do you need a car space?
Do you need a pet friendly or smoking friendly rental?
While you may start to look for rental properties online, you need to inspect the actual property prior to signing the lease. This gives you peace of mind knowing that you're renting what you actually want and can give you the opportunity to get to know the agent. When inspecting a rental, check and make sure:
The property isn't damaged, and the garden is well maintained
All appliances, wall sockets, and lights are working
The photos and online listing match what is actually being rented
Need help organising your move? Find checklists for moving, and tips for how to organise your move, with Selectra's moving house guides
Average rent in Australia 2020
When considering the average rent in Australia, location matters. Not just which state you live in, but the city and even the location within that city. Inner-city prices are much lower than houses in the suburbs, particularly due to the pandemic upsetting the rental market. Younger adults moving back in with their parents, students abroad leaving the cities, and changes to overseas migration and tourism have all meant that there are more vacant rentals available in the inner cities.
According to the Domain Rent Report from September 2020, the cheapest city to rent in, across the board, is Perth, WA for both house and unit prices. That's not to say you won't find cheaper elsewhere, with this same report showing that unit prices in historically-expensive Sydney and Melbourne dropping anywhere from 1% up to 10% in some of Sydney's most expensive suburbs.
Average weekly rent in Australia by capital city

|   | Unit: Average weekly rent | House: Average weekly rent |
| --- | --- | --- |
| Sydney, NSW | $495 | $540 |
| Canberra, ACT | $480 | $580 |
| Melbourne, VIC | $400 | $440 |
| Brisbane, QLD | $395 | $415 |
| Adelaide, SA | $340 | $405 |
| Perth, WA | $340 | $395 |
| Hobart, TAS | $400 | $450 |
| Darwin, NT | $390 | $490 |
| National average | $447 | $460 |
It's important to remember that when renting, you'll probably face more costs than just the rental price. Both upfront costs and recurring costs can be a surprise, with some of these costs including:
 Upfront costs: Bond or security deposit, rent in advance, rental application processing fees, and moving fees
 Recurring costs: Renters insurance, utilities, internet, and phone service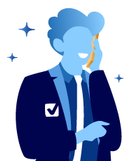 Compare & Switch to a Cheaper Plan at Your New Home!
Our broadband & energy experts will set up your home utilities in just one call.
Monday to Friday 9am to 8pm, and Saturdays from 9am to 4pm.
Commonwealth Rent Assistance (CRA)
Commonwealth Rent Assistance, also known as just Rent Assistance, is a federal program where if you receive certain Centrelink payments you might also be eligible for Rent Assistance. With Rent Assistance, there is a minimum amount you need to pay, and for every $1 above this amount, you'll get $0.75 back.
The minimum amount needed to pay in rent varies depending on your living situation and dependent children status. A single individual living alone, for example, could get a maximum Rent Assistance payment of $140.80 every fortnight while a single person with 3 or more children could get up to $187.04 in Rent Assistance every fortnight.
Call us to find a better deal for your home!