Moving Interstate Checklist & Guide

It's one thing to move house, it's another to move interstate. Moving interstate is a big deal, and is a process that ideally should be started two months before moving day. There's a lot to remember when it comes to moving interstate, so continue reading below to ensure your move is well-organised, and (relatively) stress free.
Need more help organising your move? Find our moving house checklists and guides to organising your move for everything you need to prepare for moving day.
Planning for an interstate move
Once you've decided to move interstate, it's time to begin preparing. The sooner you begin preparing for your move, and the more preparation you get done, the smoother moving day will go.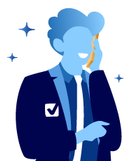 New House? – Get set up now!
Set up utilities at your new home in just one click!
Take inventory of the things you will be taking with you
Moving interstate is a big job, and getting yourself organised far in advance will make it a little easier. Take inventory of everything you're going to be moving interstate, starting big and working your way down to small items. It's recommended to create your inventory using an online spreadsheet like Google Sheets, to make it easier to update and share across multiple people in your household and across different devices.
Moving into your first home? Find a complete list of everything you will need for your new home, from kitchenware, to furniture, to cleaning supplies, in our new home checklist.
Get rid of unwanted items
Donate, toss, or sell things you won't need or use in your new home. Not only will you reduce how much stuff you need to pack up and move, but you'll also feel better by getting rid of clutter. Things like clothes, toys and games, books, decorations, and kitchen appliances that have been sitting around, untouched, for the past year or so probably don't need to come to your new home with you and you could even hold a garage sale to make some extra money for your big move.
Research and choose your moving company
You will definitely want to look at highly-rated moving companies when moving to a new state. Use the three "Rs" when looking for removalists:
Research: Look online and speak to multiple companies. You'll want to get at least three quotes so you know, more or less, how much your move will cost.
Reviews: Read reviews others have left for moving companies online, particularly for others who have moved interstate.
Referrals: Ask friends and family who they've used for moves in the past. Getting first hand recommendations from trusted people will give you peace of mind that you've chosen the right company.
With such a big move, you'll definitely want to consider paying a little more for a well-known company with good reviews, who you know will take care of your things during the journey.
Take time off work and arrange for child and pet care
Make sure you have a game plan for moving day. Take a few days off work to help you get settled (if you're keeping the same job you have), and look for someone to take care of any children or pets you have. Not having little ones (be they cat, dog, or human) underfoot when the removalists are taking boxes in and out will greatly reduce your stress and prevent accidents and injuries for everyone. This can be friends and family taking them off your hands for the day, or hiring a child or pet care service. If you aren't able to find someone to watch them, make sure you keep out some games and toys to keep everyone entertained.
Packing to move interstate
No one likes packing, and packing to move interstate is even more stressful. You'll need everything packed safely so nothing breaks or spills, and well organised so unpacking in your new home is a breeze. After you take inventory and declutter your home, it's time to begin packing, starting with the nonessentials, as soon as possible.
 Buy new packing equipment: This includes new boxes and tape to ensure nothing has degraded overtime from your last move. Also remember to buy bubble wrap and collect old newspapers to protect anything fragile.
 Create an organisational system: Remember to label all sides and the top of your boxes to help the movers know where to put everything but also consider making a list of what is in each box. If you took inventory of your things in an online spreadsheet you can easily number each box, and number everything in that box on your online spreadsheet.
 Pack up the nonessentials early: The earlier you begin packing, the less rushed you'll be. Pack up anything nonessential as early as you can, such as out of season clothes, decorations, and anything else you won't need until after you move.
 Pack the essentials separately: Things happen, and you'll want to keep everything you need for your first night with you rather than the movers. This includes bedsheets, a change of clothes, important medication, toiletries, and anything else you'll want to unpack first.
 Divide the weight: Pack heavier things in smaller boxes, to avoid having to lift anything really heavy. This also helps prevent broken boxes, breaks, and other disasters.
 Keep hardware with it's furniture: If you need to take apart furniture, put all it's corresponding hardware such as screws, nuts, and bolts, in a baggy and tape it all together. If you also have the assembly instructions, include those as well.
 Make copies: Bring all important documents with you, separately, but also make copies of everything before you move and keep those in a different place.
 Keep cables organised: Take photos of the cables while they're still plugged into their electronics, and keep them together. This will ensure you don't need to fight with the TV or computer later when you're in your new home.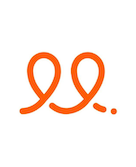 Moving House? – Organise Your Move Now!
Muval can help you find & book everything you need to move house!
The week before moving day
The week before moving day will be stressful, for sure. There's a lot to remember, and a lot that is easy to forget in the craziness. Below are some of the things you need to remember to get done the week before you move interstate, so you're best prepared when moving day arrives.
Have your car serviced
About a week before you move, bring your car in for an inspection if you plan to drive to your new home. Check your tires and breaks, and have your oil changed as well as lookout for any other repairs that might need to be done. The last thing anyone needs when moving are car troubles, so a tune-up beforehand.
Update or transfer your bank account
While larger, national banks will let you keep the same account anywhere in Australia if you have a smaller, local, financial institution you'll probably need to change to a new bank when you move interstate. Many banks offer great incentives for new customers, so look around before committing to a new bank and make sure you update any direct debit information for utilities such as electricity, water, and internet, subscriptions, and other services.
Mail redirection and change of address
The Australian Post offers mail redirection services, for up to 12 months, to make sure you don't miss any mail after you move. You can add up to six names, including alias, nicknames, or maiden names, and can even have mail redirected internationally. However, you will also need to remember to change your details for all your accounts and services, including:
Vehicle registration and driver's license
Government offices and services
Financial institutions
Schools and work
Home utilities such as electricity, gas, and internet
Insurance
Subscriptions
Clean, clean, clean
You might want to hire a cleaning service the day of your move after the removalists have taken everything away, but giving your old home a clean after everything is packed up will make you feel better and less stressed as well. It's also important to clean out your food storage. Try and make use of anything in your pantry or fridge now, so there's less to take with you or throw out.
Moving interstate: The day of your move
No matter if you're moving across town or across the country, moving day will more or less look the same. Make sure you get up early and have a good breakfast before the removalists get there because once the craziness starts it'll be hard to find time to eat. Help guide your removalists with how you want things loaded up onto their truck, and once everything is out, clean up and lock all the doors and windows before leaving.
Click below to find a better deal for your home!