Ergon Energy is the historic, government-owned & regulated energy provider and distributor of regional Queensland, servicing 746,000 Australian homes and businesses. If you live outside of South East Queensland, Ergon Energy is most like who you pay your energy bills to. Below, you can find our guide to Ergon Energy Retail and its distribution network, including Ergon tariffs, contact information, and what to do during an Ergon Energy power outage.  
About Ergon Energy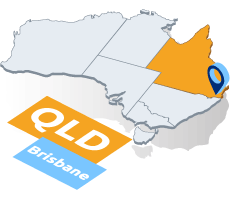 As the historic energy retailer and distributor for rural and regional Queensland, Ergon Energy is entirely regulated by the Queensland Government and the Queensland Competition Authority (QCA).
Ergon Energy receives a subsidy from the government, to help reduce the rates of the energy they provide and keep costs low for rural and regional energy customers. As a result, it really isn't profitable for other energy providers to retail in regional Queensland and residents, for the most part, can only select a tariff from Ergon Energy.
Ergon Retail Tariffs Explained
Ergon retail rates are regulated by the Queensland government and, unlike other energy providers in Australia, doesn't offer energy plans in the more traditional sense.
This doesn't mean rural and regional Queensland residents are stuck with whatever energy prices they're given, however. If you're an Ergon retail customer, you can choose the type of tariff you're on. Different energy tariffs are more or less suitable for different households based on their energy usage and consumption habits.
Ergon retail tariffs include:
General Supply/Single-rate Tariff: For households whose energy consumption tends to remain the same throughout the day
Time of Use Tariff: Best for households who tend to use less energy during peak hours
Demand Tariff: Best for households who have a low and steady consumption of energy and a good understanding of their energy usage
Controlled Load: For appliances such as water heaters or heat pumps that don't need energy 24/7
Find out more about Ergon Energy rates and tariffs by selecting one from the drop-down list below.
Ergon Energy Power Outage
As both an energy retailer and energy distributor, customers experiencing an Ergon Energy power outage will need to contact Ergon Energy directly to report the problem.
You can check to see if there is an Ergon Energy Power Outage using the Ergon Outage Finder, which has updates on known or scheduled outages within the Ergon Energy distribution network as well as estimated restoration times.
If you're experiencing an Ergon power outage, you can contact one of the 24/7 Ergon Energy emergency numbers below:
Learn more about what to do during a power outage with our Power Outage guide.
Ergon Energy Phone Number
Are you looking for an Ergon Energy contact number?
You can contact Ergon Energy by phone or through their online form for general enquiries or customer service.
Below you can find the general Ergon Energy phone number, as well as their overseas contact number, and 24/7 Ergon Energy outage and emergency numbers.
Ergon Energy: Pay Bill
You can pay your Ergon Energy bill in a number of different ways, including: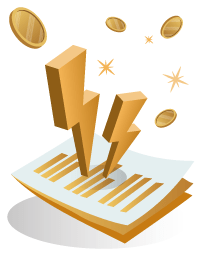 Direct Debit from a nominated bank account
BPAY through your financial institution
Over the phone with a valid credit card
Cheque posted in the mail
ETF
In person at any AusPost Office
If you're having trouble paying an Ergon Energy bill, there are support programs, energy rebates and concessions, and other resources available for financial support. Contact Ergon Energy directly to see what your financial help options are.
What Other Energy Providers Operate in Regional Qld?
Historically, rural and regional Queensland was only able to get electricity and gas from Ergon Energy, however, this is no longer strictly true.
Certain postcodes in rural and regional Queensland may have a few other energy providers now available to them.
Other energy providers in regional Queensland are:
It's important to check your postcode when comparing energy plans in regional Queensland, as not every provider is available in every location.
Click below to find a better deal for your home!