Streaming services and platforms have quickly become one of the most popular and prevalent ways to consume media. Since the advent of Netflix as we know it, more and more on-demand platforms have popped up, giving us new ways to watch new content. With so many different types of platforms offering different shows and movies, it might seem difficult to choose which is best for your household. Below you will find a comparison of different streaming services in Australia for TV and movies, from the most popular and well known, to the niche.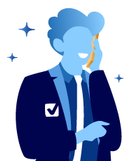 Compare plans, sign up & start saving today!
See the latest offers and switch today, hassle-free
Compare TV and Movie Streaming Services
Everyone is ditching cable TV for internet based streaming services these days. Whether it's to save money on your monthly utilities, or whether you're looking to opt for plans without a monthly contract, with so many streaming services available, it can be hard to decide which to pay for and which to skip. No matter who in your household wants to watch what, you'll be able to find a streaming service that has something for everyone, below.

Amazon Prime Video
Amazon Prime Video, AKA "Prime Video" is the TV streaming service launched by global giant Amazon in 2016. As a US-based streaming service, many of the most popular US-based shows are available through Amazon Prime Video in Australia, as well as original TV and movies only available on Prime.
Prime Video cost
Prime Video is part of Amazon Prime, meaning if you sign up for Prime Video you'll get access to everything Amazon Prime has to offer including free shipping, Prime Music, Prime Gaming, and Prime Reading. If you are looking for free streaming services Australia, New Amazon Prime customers get a 30-day free trial to see how they like all the features Prime has to offer before needing to pay the standard $6.99 / month.
What's on Prime Video in Australia?
Prime Video has a whole host of popular and original titles available down under. This includes popular TV Shows such as Law & Order: Special Victims Unit, H2O: Just Add Water, and The Office, as well as new movies including Chris Pratt's The Tomorrow War, Borat 2, and Jumanji: The Next Level.
It's important to note that some titles available on Amazon Prime Video in the US are not available elsewhere, such as HBO titles, and there can be a lot of low-budget choices to sift through. However, Amazon gives you the option of renting or purchasing big-budget movies or TV shows not available for free on Prime.
Sign Up for Amazon Prime Video

Disney+
For the kids and the kids-at-heart, Disney+ was a much-anticipated addition to the streaming services market. As Disney's own streaming service, Disney+ is the home of all movies in the Disney Vault, and more, all on a single platform.
How much is Disney+?
Disney Plus is a monthly or yearly subscription service, which recently included a price hike bumping it off the list of free streaming services Australia as it has unfortunately done away with its free trial. Disney+ now costs $11.99 / month, or $119.99 for the full year.
What is available on Disney+?
Disney+ is the (mostly) exclusive home to every single Disney and Disney-affiliated movie and TV show out there. This includes not only Disney Animated Classics such as The Lion King, Snow White, or Frozen, but also Pixar Movies, Disney Channel original movies and TV shows like Lizzie McGuire, High School Musical, and Hannah Montana, and even the Marvel and Star Wars universes.
In addition, Disney+ recently added Star to their available content for the more mature crowd, which means Australians can now watch TV shows such as Black-Ish, Bob's Burgers, and The X Files, and popular movies like classics such as Die Hard, Moulin Rouge, and Deadpool 1 & 2.

Apple TV+
Apple TV+ is relatively new to the world of streaming TV, having first launched in 2019. Unlike its counterparts, Apple TV+ began with a focus on "quality over quantity" original content you can't find anywhere else, splashing out to get some of the biggest names in Hollywood on their shows and movies.
How much is Apple TV+?
Apple TV+ is available for $7.99 a month, with a 7-day free trial and makes the list of free streaming services Australia as you can obtain 3 months for free with the purchase of any eligible Apple product, like a new iPhone. There is also now the option to bundle Apple TV+ with Apple One, with prices starting at $19.99 per month to $39.95 per month depending on the other services you have.
What can I watch on Apple TV+?
Apple TV+ focuses on original content with big-name actors, though right now their library is much smaller than the other, better-established streaming services. Popular titles include Jason Sudekis in Ted Lasso, adult cartoon Central Park, and Tom Hanks in Greyhound, a WWII movie inspired by true events.

Before you go ahead and ditch Cable TV, you'll want to make sure your internet is fast enough for streaming. Check your broadband speed here!
Binge
Binge is Australia's answer to the plethora of global streaming services currently available. It's the budget alternative to Foxtel and is in fact a sister company to Foxtel, with access to much of the same content rights. Binge is a TV-focused streaming service (hence the name, Binge), that offers some of the biggest TV shows available all in one place.
How much does Binge cost?
Prices for Binge start at just $10 per month for standard definition on one screen. If two people want to stream simultaneously, the price bumps up to $14 and includes HD video quality. Premium Binge, which has up to four simultaneous streams in HD, costs $18 per month. New customers can get a 14-day trial before signing up.
Binge TV Pricing

|   | Price per Month | Resolution | Simultaneous Streaming |
| --- | --- | --- | --- |
| Basic | $10 / month | SD | 1 |
| Standard | $14 / month | HD | 2 |
| Premium | $18 / month | HD / 4K | 4 |
What's available on Binge?
Binge has much of the same access to content as its sister company Foxtel, with a focus on TV, but offers a more curated selection from the various Foxtel channel packs as well as Foxtel Originals, in addition to other big-name media companies such as BBC, FX, NBCUniversal, HBO, and Warner Bros. This means Binge customers can watch the entirety of critically acclaimed shows such as Game of Thrones, Sex and the City, and The Walking Dead, totalling over 10,000 hours across more than 1,700 TV shows and 800 movies.
It should be noted that many criticize Binge's lack of kid's TV. Despite some movies being classified as "family", there is a noticeable lack of TV shows and movies made for kids.

Fetch TV
Fetch TV is a little different from other streaming services, offering an all-in-one package to stream shows, watch live TV, and connect your other subscription services. With the Fetch top-set box, you can stream from Netflix, HayU, and Stan (if you have a subscription), watch live TV, and pay-TV services such as ESPN.
There are a few more hidden fees than other streaming services, so here area breakdown of Fetch TV costs:
Fetch TV set top box - Choose between Fetch Mini ($169 upfront) and Fetch Mighty ($449 upfront), though the real difference is you can record live TV with Fetch Mighty.
Channel packs: Starting at $6 / month for the Kids pack, Knowledge pack, Vibe pack, and Variety pack; or bundle them all for $20 and get over 35 channels
Special interest: Whether it's Optus Sport ($14.99 / month), the Chinese language pack ($9.95 / month) or any other world or interest pack
Many internet providers offer Fetch TV bundled with your internet service, so you don't need to pay for the Fetch TV set top box outright. However, there is still usually a $59.99 set up fee included
While other streaming services offer just their selection of movies and TV shows, Fetch is working to become your home's one-stop entertainment hub. You can pick and choose what channel packs you want to watch, include other subscription services like Disney+ or Netflix, get live sports, and watch live TV, personalizing your Fetch subscription exactly how you want it.

Foxtel
Foxtel is one of the most established pay for TV services in Australia. With over 25 years to build up the content they offer, Foxtel usually has some of the newest TV shows and movies first and, for sports fans, they own the rights to broadcast some of the most popular sporting leagues including NRL, AFL, and other matches.
Unfortunately, Foxtel's huge variety of content is not without a price. Foxtel's basic package, Foxtel Plus, costs around $45 a month, while their premium package, Platinum Plus will set you back $139 every month but comes with every available channel plus a standard Netflix subscription. And then there is every package in between. This also doesn't include their set top box equipment fee ($125) and installation ($100) but, these fees are often waived during promotions.
Different subscription levels will get you different bundles of channels, which can include sports channels like ESPN and beIN Sports, entertainment for kids like Nickelodeon or Cartoon Network, and news, world, and lifestyle channels. You can also sign up for Foxtel Now, which allows Foxtel content to be streamed from any device with an internet connection.

hayu
Hayu is a streaming service with a focus on reality TV, so for those who like to keep up with the Kardashians, or want to join Paris and Nicole in living The Simple Life, you can watch all that and more for $6.99 a month with no lock-in contract.
Hayu is available to stream on most devices and over the internet, as well as with Chromecast and AppleTV. With hayu there is only one plan, for $6.99 a month which will get you access to all 30,000 episodes of reality TV available, including shows like Dance Moms, Vanderpump Rules,16 and Pregnant, and more.

Netflix
Global entertainment provider, Netflix, may have gotten its start as nothing more than a humble DVD delivery service but today, despite the increasing competition in the streaming service market, it remains a universally recognised household name.
How much does Netflix Australia cost?
While Australians used to be able to sign up for a 30-day free trial through Netflix, Netflix has lost its spot on the list of free streaming services Australia as it removed its free trial in March 2020. Now, Netflix subscriptions start at $10.99 / month for a single screen in standard definition quality. For two simultaneous screens, that price goes up to $15.99 per month with standard definition. For those not worried about efficient screen use, they also offer a plan for up to four screens, and 4K/HD quality, Netflix's monthly price is $19.99.
Netflix Plans Australia

|   | Price per Month | Resolution | Simultaneous Streaming |
| --- | --- | --- | --- |
| Basic | $10.99 / month | SD | 1 |
| Standard | $15.99 month | HD | 2 |
| Premium | $19.99 / month | HD / 4K | 4 |
What's available on Netflix Australia?
Despite Netflix's position as the first, and at one point only, global streaming service, the recent competition means that shows and movies Netflix once had content rights to are now leaving the platform for others. This, in turn, has led Netflix to push its own Netflix Originals such as the popular Stranger Things, Orange is the New Black and Marvel partnerships including Jessica Jones and Daredevil. That isn't to say there aren't still other popular shows such as New Girl and Brooklyn Nine-Nine, as well classic movies like the Jurassic Park franchise and Lord of the Rings.

Paramount+
Paramount+ is the newest streaming service about to hit the Australian market. Formerly known as 10 All Access, Paramount+ will be bringing with it popular content from not only Paramount Pictures entire library of movies, but also include content from Showtime, Comedy Central, MTV, Nickelodeon, and more, totalling over 20,000 films and TV shows. Paramount+ will be released in Australia on 11 August 2021.
How much does Paramount+ cost?
Paramount+ will only have one subscription tier, costing $8.99 per month. Unlike other streaming platforms, there will not be different pricing tiers for different levels of service.
What's available on Paramount+?
Paramount+ is set to have over 20,000 movies and TV episodes available to stream, which includes the 10 All Access catalogue of shows such as NCIS and Elementary, movies from Paramount Pictures, and movies and shows from subsidiaries such as Nickelodeon, Comedy Central, and MTV. Big-name movies available to stream through Paramount+ include blockbusters such as Lord of The Rings, Transformers, and The Dark Knight Trilogy.

Stan
Australia's answer to Netflix, and by far the global giant's strongest competitor in the country, Stan offers popular TV shows and movies thanks to its content rights with some of the biggest production companies around like MGM and Starz, as well as its own original content, on-demand.
How much does Stan cost?
Stan TV, like Netflix, offers three subscription tiers. Their cheapest offer, coming in at $10 / month, allows you to stream to one screen at a time in standard definition. For $14 / month, you can stream up to three screens simultaneously in standard definition. If you want four screens or HD quality? That's $19 per month.
Stan Pricing

|   | Price per Month | Resolution | Simultaneous Streaming |
| --- | --- | --- | --- |
| Basic | $10 / month | SD | 1 |
| Standard | $14 month | HD | 3 |
| Premium | $19 / month | HD / 4K Ultra HD | 4 |
What's available on Stan?
Stan offers much of today's popular movies and TV shows, thanks to partnerships and content rights with big names like Showtime, MGM, Lionsgate, Viacom, and more. TV shows include Better Call Saul, Degrassi: The Next Generation, and Parks and Recreation, as well as kids shows such as Curious George, Dexter's Laboratory, and Steven Universe, while movies include everything from 21 and 22 Jump Street, to A Beautiful Mind, to Thelma & Louise.

YouTube Premium
The streaming service formerly known as Youtube Red, now YouTube Premium, is the ad-free version of YouTube, with offline capability, background video playback, and exclusive content not available anywhere else. YouTube Premium starts at $14.99 per month, higher than many other streaming services that offer a wider range of content, but that $14.99 per month gets you exclusive access to content creators' direct-to-YouTube series and shows. If you're someone who frequently watches YouTube, this might be worth it to you. When you sign up to YouTube Premium, you automatically get a 30-day free trial.
Niche Streaming Services: Horror, Reality TV, Anime & More
If you have a particular interest that none of these big streaming platforms manage to pique, there are some smaller streaming services that offer more specific movies and tv shows no matter if that's nature documentaries, horror films, British comedy, or anime.

Acorn TV
Acorn TV is a streaming service that specialises in British Television, with some classic Aussie shows thrown in for good measure. Shows include Miss Fisher's Murder Mysteries, Shameless, and Doc Martin, as well as Agatha Christie classics. Acorn TV is available for $6.99 / month, or $69.99 / year.

Shudder
If you're a fan of all things supernatural, thriller, psychological, and paranormal, Shudder should give you cause to celebrate. Niche horror streaming platform Shudder offers classics, cult favourites, and original spooky content all for $6.99 per month or $69.99 annually. This includes classics and favourites like It Follows and Let The Right One In, as well as originals such as DeadTectives and Belzebuth, all categorised into quirky collections on its library.
Shudder doesn't have quite the same amount of content as other streaming platforms, but for a horror movie buff looking for something new or underground, Shudder's $6.99 / month price won't break the bank.

BritBox
If Acorn TV isn't enough British TV, or doesn't have quite the right type of British content, BritBox is another niche streaming platform that specialises in British TV. Discover series like Black Books by comedian Dylan Moran, old and new seasons of Doctor Who including Classic Doctor Who, and movies such as Mr. Bean. A BritBox subscription costs $8.99 per month or $89.99 per year, and there is a 7-day trial.

CuriosityStream
CuriousityStream is all about expanding horizons and learning something new, with thousands of documentaries and docuseries covering history, nature, space, time, and more. A subscription to CuriosityStream starts at US$2.99 per month or US$11.99 per year to watch videos in HD quality. If you prefer 4K quality for your nature documentaries, a premium plan with 4K streaming is available for US$9.99 per month or US$60 per year. In addition, CuriosityStream is available as an add-on through Amazon Prime Video.

hayu
While most other streaming services offer a variety of genres, hayu does one thing and one thing well: reality TV. If you want to Keep Up with the Kardashians or meet The Real Housewives, hayu offers over 6,000 hours of reality TV on over 200 shows. Hayu only has one subscription plan available with a monthly price of $6.99. This plan includes only one screen at a time, however, shows can be downloaded to watch offline.
Hayu is the home of reality trash TV, and even offers same-day availability for the most popular TV shows as soon as they hit the US airwaves. This includes true crime shows and documentaries such as The Mark of a Serial Killer and Accident, Suicide, or Murder?, and all the Real Housewives, as well as well known classics such as The Jersey Shore, Keeping Up with the Kardashians, Vanderpump Rules, and everything in between.

AnimeLab
If you're down for Dragon Ball, One Punch Man, Sailor Moon, and more, AnimeLab has some of the most popular anime shows and movies available both dubbed and subbed for a seamless watching experience. AnimeLab makes the list of free streaming services Australia as it has a free, but limited, selection but access to the platform's full library will cost you $7.95 per month, or $79.50 per year.
Sports Streaming Services in Australia
If you're looking for sports streaming in Australia, there are plenty of options to choose from no matter the game you want to watch.

Kayo Sports
Kayo Sports is one of the most popular sports streaming platforms in Australia. Kayo Sports offers access to local sports as well as international sports, incliding Europeean football and games from the NFL, NBA, and MBL. With over 50 different sports, live matches, and HD streaming, you can't find a better sports streaming service than Kayo.

Optus Sport
Optus Sport is the telco company's own sports platform, with a focus on Europe, and the Australian home to major European leagues and competitions including the English Premier League and UEFA Euros. If you're an Optus phone or internet customer, you might have Optus Sport available to you already. However, if you're not, Optus Sport is available for $15 per month through the Optus Sport app.

beIN SPORTS
beIN SPORTS is available on its own, with the app, or within Foxtel packages. With a focus on rugby and football, including La Liga, Six Nations, Copa America, and Serie A, beIN not only gives you live access to the games, interviews, and analysis, but also all the highlights and scores when you're missing the game.
ESPN
ESPN is the go-to in the sports world, with their app showing match highlights, score updates, interviews, and more for the biggest games in the NFL, NBA, MLB, and football leagues from around the world. Some games might be geo-locked due to broadcasting rights, but you can still use the ESPN app to catch up on the highlights and check the score.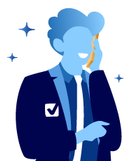 Looking for Broadband & Mobile Deals?
See exclusive online offers from Southern Phone! Compare NBN plans and providers.
What is the best streaming service in Australia?
With so many options, it can be overwhelming to choose which platform you want to subscribe to. The good news is that for most of these platforms, there is no lock-in contract meaning you are free to cancel one service at any time and switch to another, and many of these services offer a free trial. Choosing the best streaming service really depends on what you're looking for, or you can get a group of friends, family, or flatmates together and share multiple platforms between yourselves to get even more content, without the full-price cost.
It's also recommended that you take a look at what bundles are available, as sometimes streaming services come included in your broadband plan or phone plan. Lastly, as always, you'll want to take a look at your internet connection before ditching your cable TV as speeds can differ based on your area.
Below we summarise the full list of streaming services Australia, to helo you decide which streaming service is best for you.
Pay TV & Streaming Services Australia
Streaming Service
Minimum Cost for Basic Service or Plan
Pros & Cons
Amazon Prime Video
30-day free trial
$6.99USD / month after
Free for 30 days
Free Shipping
Not all content is available in AU
Apple TV+
$7.99 / month
Free three months with purchase of eligible Apple product
Free trial without purchase
Many award-winning series
3 month trial requires purchase.
Binge
$10 / month
Offers access to Foxtel content
Budget alternative to Foxtel
more expensive than others
Disney+
$11.99 / month
$119.99 / year
Premium & Exclusive Content
Family Friendly
Only Disney Content Available
Fetch TV
Prices vary
Only available through broadband providers or partnered retailers
Offers Live TV
Compatible with Other Services
$60 Set-up Fee
Foxtel
$49 / month
Sports Available
Lots of Content & Variety
Very Expensive
hayU.
$6.99 / month
Inexpensive
Great if you Love Reality TV
Limited Genre of Content
Netflix
$10 / month
Large Variety of Content
Works Worldwide
No Free Trial
Paramount+
$8.99 / month
Large Variety of Content
Famous Shows & Films
No Free Trial
Stan
$10 / month
Strong Alternative to Netflix
Different Pricing Plans
Some Shows Not Fully Available
YouTube Premium
$14.99 / month
Exclusive access to Creator Content
Expensive
Mostly Good for Youtube Fans
Click below to find a better deal for your home!