In this guide to Dodo Energy, we break down all you need to know regarding Dodo gas and electricity rates, Dodo reviews, ways to contact the company and if Dodo is even worth it. Read on for this and more.
Visit our Dodo telecommunications guide for more information about Dodo Broadband and Mobile.
Overview of Dodo Energy
Dodo Energy is a Melbourne-based energy and telecommunications company. Dodo offers not only gas and electricity to Australian customers but also telecommunication services.
Dodo Energy Australia is a wholly-owned subsidiary of Vocus Communications. Despite being a communications company, Vocus also sells energy through the Dodo brand.
Dodo Energy was first established in 2001 and later expanded service to include mobile broadband, insurance, and energy.
In 2013, M2 Group bought out Dodo and in 2015 M2 Group merged with Vocus Communications to become one of the largest Australian telecom companies.
Dodo Gas and Electricity Rates
Dodo gas and electricity is available to customers in Victoria and New South Wales. However, in Queensland and South Australia Dodo Power only sells electricity.
One of the advantages is that all Dodo gas and electricity rates come with no lock-in contracts, flexible ways to pay, and the ability to monitor usage and manage accounts using the My Dodo online account.
This means that you will be able to manage your account completely online but are able to leave the contract whenever you like if you find a better deal somewhere else.
Below we have an overview of Dodo Electricity rates for each state where the company operates.
Dodo Electricity Rates - by State

|   | New South Wales | Victoria | Queensland | South Australia |
| --- | --- | --- | --- | --- |
| Discount off the reference price | 18% discount | 11% discount | 17% discount | 2% discount |
| Daily supply charge | 80.00c / day | 78.09c / day | 87.07c / day | 1.04c / day |
| Usage rates | 21.76c / kWh | 22.56c / kWh | 19.18c / kWh | 32.28c / kWh |
| Estimated annual cost | $1041 / year* | $1,187 / year* | $1,200 / year* | $1,671 / year* |
*Figures are for illustrative purposes only and don't compare all products, providers, plan features, offers, or rates. Products are compared like-for-like and any distinctions between products are clearly marked. Not all offers may be available in all locations or distribution networks. *Dodo Energy Rates based on electricity distributor and typical kWH usage for postcodes of each capital city (2000 (3900kWh), 3000 (4000kWh), 4000 4600kWh), 5000 (4000kWh) respectively). Calculations are based on the reference price for each area. Any offers or estimated costs compared are for example purposes only and may change based on your individual circumstances or habits. Offers and availability are subject to change. Read more about Basic Plan Information here. Valid February 2022.
See important information close ​​​​​​​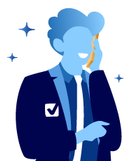 Need Help Switching Electricity or Gas Provider?
Selectra can help! See exclusive offers from OVO Energy below!
Dodo Review - Real Customers' Opinions
We checked out Dodo reviews online to see what real customers had to say.
Reviews of Dodo Energy's services are generally mixed, as most energy providers are.
Customers on ProductReview gave Dodo Power and Gas 2.7 out of 5 stars, while on Mozo, customers gave Dodo 3.5 out of 5 stars.
These aren't half bad considering that unhappy customers are more likely to leave reviews than happy customers.
Customers cite that Dodo is generally cheaper than other energy providers, and customers like the monthly estimated payments to avoid bill shock.
Heidi from New South Wales wrote: Electricity set up was very easy online only took two days to transfer package was cheaper than last electricity company had no drop outs as yet very reliable I recommend dodo. - Heidi, NSW However, the majority of negative reviews pertain to issues with Dodo solar feed-in tariffs.
One customer named David wrote: Shopped around to find dodo with 12 cents feed-in tariff haven't even received first bill & received email stating my feed-in tariff will now be changed to 8 cents absolute rip off. - David So, perhaps if you are in the market for a feed-in tariff, then you may want to do some more research about Dodo solar.
Dodo Energy Pros and Cons
Dodo Energy Review: Pros
Competetive electricity prices
Flexible contract & billing
Bundle your energy, internet & phone plans
Online live chat support
Dodo Enrgy Review: Cons
Not available in all states
Average customer reviews
No app for on-the-go account management
Expensive GreenPower rates
Is Dodo Electricity and Gas Any Good?
Dodo Energy offers solid plans depending on your needs.
Customers tend to rate their services as average, and Dodo electricity offers aren't half bad and range from 3% to 18% off the reference price. However, the offers depend on your specific location within Australia.
Dodo Energy is one of the few companies in Australia that can provide energy, internet, and phone services. Therefore, Dodo makes a great option for people who want to bundle their home internet with their energy plan.
Dodo also offers kickbacks to customers who bundle everything with them, making this a solid option for people who hate messing with several different companies.
Bundle with Dodo Energy and BroadbandDodo also offers broadband and mobile phone services to customers in Australia. For every month that you bundle internet with an active gas or electricity plan, you can receive up to $10 off your internet bill. For more information about Dodo broadband and mobile phone offers, visit Selectra's guide to Dodo's telecommunication services.
Dodo Contact Number & Customer Service
If you need to get in touch with Dodo Energy, there are 2 Dodo contact numbers available.
Dodo phone number for general inquiries:

13-DO-DO

(

13 36 36

).
Alternative Dodo phone number for general inquiries:

02 8375 3629

.
Both of these serve as Dodo customer service numbers and can be used to reach the Dodo customer support team regarding Energy & Internet-related questions.
Below you will see a list of Dodo customer service departments and their opening hours.
Dodo Energy Opening Hours
Type of Support
Hours Available
Dodo Sales Enquiries
8am - 11pm weekdays
9am - 9pm weekends
Dodo Customer Support
10am - 7pm weekdays
Dodo Technical Support
8am - 11pm weekdays
8am - 10pm weekends
Dodo Energy Support
8am - 7pm weekdays
If you need to contact Dodo after-hours, you can call the main Dodo phone number above. However, their after-hours faults team is only available for emergencies relating to your energy service.
Dodo Moving HouseIf you are moving house and you need to contact Dodo about your energy or internet supply, you can contact the Dodo Moving House Team to get assistance with your move and setting up toyr new connections. Simply contact the customer service numbers above and ask to speak to a specialist regarding your move.
If you prefer to contact Dodo energy online, there are also a couple of ways to reach them.
Log into your My Dodo online account (at my.dodo.com) and request support
Contact a support representative using the Dodo Live Chat feature.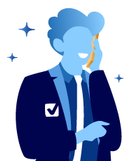 Want to Switch to a New Energy Provider?
Compare more plans or switch to OVO Energy Today
How Do I Pay My Bill With Dodo Energy?
You can pay your Dodo bill online, over the phone or in person at a post office.
To pay a Dodo bill over the phone, contact Dodo customer service at 13 36 36.
To pay a Dodo bill at a post office, make sure you bring along the payment slip with the barcode that is attached to your energy bill.
You can pay a Dodo bill online in the following ways:
Using My Dodo – to pay with direct debit or using your bank card (Free when using a linked bank account or a Visa / Mastercard)
Using BPAY – including your bill's reference number and the Dodo Energy Biller Code: 126326
To pay your dodo bill online, you must first go to the My Dodo platform and navigate to the Dodo Pay My Bill page. You can also reach this page directly at the following link: my.dodo.com/pay-my-bill
Simply, use your Dodo Electricity login details to access the payment platform and follow the prompts.
How to Sign-up for a Dodo Energy Plan
You can sign up for Dodo Power and Gas plans online or over the phone.
Either way, the process starts by asking you to give some information about your energy usage habits and information about your connection address so they can give you a more accurate quote.
Then, you'll be asked to provide your personal contact details and submit identification for an identity and credit check as per Australian law.
If you aren't sure which plan you would like to register for, you can always give our Selectra agents a call at the number listed above. The call is free and we will help you assess your options for switching.
Dodo Moving House Services
If you already have energy with Dodo you can prepare your move by calling 1300 193 302 and choosing your disconnection and reconnection dates. Depending on where you move, your energy plan might change depending on your postal code and energy distributor.
Installation generally takes about 3 business days, though an urgent connection might be possible depending on the location. Urgent installations usually get charged an additional fee.
When connecting energy to your new home, you probably won't need to be home. If you are required to be home, Dodo will let you know.
New Dodo Power and Gas customers can prepare their move while signing up for a new plan online or by phone.
How Do I Cancel a Dodo Power and Gas plan?
10 Day Cooling Off PeriodEnergy customers on a new energy plan is legally entitled to a 10-business-day cooling off period. During this time, customers can cancel their new energy plan at any time without penalty.
Dodo customers can cancel their service at any time, by providing 30 days written notice to Dodo customer service. If a customer is on a contract they may be required to pay an early termination fee which depends on how much time is left on the contract, and what service you are cancelling.
Click below to find a better deal for your home!