The Cost of Moving House & How to Budget for Your Move

Buying, renting, and moving to a new home is expensive, and sudden unexpected moving costs can quickly add up. Below are some of the most common upfront costs to budget for when calculating the cost of moving house in Australia.
How Much Does Moving Cost?
The question on everyone's mind when getting ready for a big move is: how much will moving cost?
There are many different costs to account for when moving house such as:
Removalist Cost
Moving Truck (if moving yourself)
Hiring Cleaning Services
Packing Supplies
Utility Connection Fees
Below, you will find a full guide to these categories to help you understand the true cost of moving house. Read on for more information.
How Much Does a Removalist Cost?
When budgeting for the cost of moving house, the removalist cost will probably be the biggest expense in your budget.
The total cost of hiring removalists can cost anywhere from $300 to $3,500 for the entire job, or anywhere from $75 to over $300 per hour for a move in the same city. However, these are just estimates as there are many factors, such as moving interstate, that and influence a removalist cost.
Factors that influence the cost of a removalist include:
The size of the home you're moving from: Bigger homes will often have more things needed to move, requiring more removalists and more time needed
Distance necessary for the removalists to travel: The farther the removalists need to drive to your new home, the more it will cost
Any difficulties involved in the move: Anything from large or complex furniture, to narrow hallways, stairs, or difficult parking
Amount of service required: Basic service includes packing and unpacking the truck but additional service might include packing materials, storage, or assembling furniture
Day and time you're moving: Choosing to move at the start or end of the month, during the weekend, or peak traffic hours can increase the cost of your move
The table below details the removalist cost you can generally expect to pay for various sized homes in Australia:
Typical Removalist Cost in Australia

| Size of House | Expected Moving Cost | Number of Movers |
| --- | --- | --- |
| $125/hr | Apartment - 1 Bedroom | 2 Movers |
| $175/hr | Apartment - 3 Bedrooms | 3 Movers |
| $245/hr | Large Home - 3 Bedrooms | 4 Movers |
| $315/hr | Large Home - 4/5 Bedrooms | 5 Movers |
Source: Hipages.com.au
Thankfully, there are many ways to reduce the removalist cost, such as:
Buying your own packing materials and packing up your things yourself
Moving smaller items yourself such as dishes, clothes, or kids things
Getting everything ready, including disassembling furniture and disconnecting appliances
Moving during off-peak times such as the middle of the week or month, or during times of low traffic
Ensuring the removalists have easy parking, and no parking limits
When hiring a removalist service, it's best to get multiple quotes from companies with good reviews.
Ask friends and family who have recently moved for recommendations, and if you are moving from a large home consider an in-home quote for the most accurate movers cost estimate.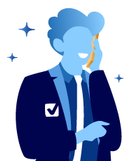 New House? – Get set up now!
Set up utilities at your new home in just one click!
Cost of Moving Truck Rental
If you're interest in cutting out the movers cost or not looking to hire a full removalist service, you could consider hiring a moving van and moving yourself.
Moving trucks and vans are often charged at a daily price, though occasionally you can find them for hourly rates. Rental vans can cost anywhere from $50 per day to over $170 per day depending on the size you need.
It's best to shop around and make sure to find the best size and price for your moving needs, you don't want to rent a truck that's bigger than you need which will end up costing more.
Cost of Hiring Cleaning Services
Cleaning services can be an additional cost of moving house you may want to budget for.
Whether it's cleaning your old house after moving out, or cleaning your new home before moving in, the size and scope of the cleaning will affect how much professional cleaners cost.
You can expect to pay anywhere from $150 to $200 in cleaning services for a small one bedroom apartment. Larger homes (five bedrooms or more) can cost upwards of $1,000 with professional carpet steam cleaning. When looking for cleaning services while moving house, get a couple different quotes to get the best price for your needs.
Packing Supplies Cost: Boxes, bubble wrap, tape, and more
Packing supplies are another moving cost you should budget for.
Many removalist services will offer their own packing materials and even pack up your boxes for you for an additional fee on top of the basic removalist cost. However, it may be cheaper to purchase your own boxes, tape, and bubble wrap and do the packing yourself. Depending on how much you have to pack, you could spend more than $100 for everything needed to adequately pack your home.
Boxes: $1.99 - $5.99 per box depending on size
Bubble wrap: $22 for 500mmx25mm moving bubble wrap from Officeworks
Packing tape: $6.92 for 48mmx50m heavy duty shipping packaging tape + $8.32 tape dispenser from Bunnings
Markers to label: $8.30 bold black paint Sharpie from Bunnings
If you're not hiring a removalist service and are moving yourself, you might need to invest in additional packing and moving materials to safely transport all your belongings, including:
Moving blankets
Furniture covers
Straps and rope
Home Utility Connection Fees
Depending on your electricity, gas, and internet plan, you might have to pay an additional fee for connections, disconnections, and relocation of service.
Depending on the specifics of your move, and your current energy provider and internet service provider, you might need to cancel your current service and switch to another.
It's always important to check the specifics of your contract for any fees that may apply to breaking your contract early.
Electricity: Starting from $11.58 for Queensland residents on the Energex network, up to $86.21 in the ACT with EvoEnergy
Gas: Starting at $7.35 for Victorian residents on the Multinet network, up to $55.67 in NSW with Australian Gas Networks
Internet: Setup, relocation, and cancellation costs vary widely depending on your ISP, with some companies waiving the fee while others costing anywhere from $60 to $80 for relocation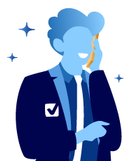 New House? – Get set up now!
Set up utilities at your new home in just one click!
The Upfront Costs of Buying a Home
If you are buying a home then you can already expect to pay more than just the cost of moving house.
Apart from moving costs, below we detail some of the additional costs to consider when planning to purchase a home.
Yourmortgage.com calculates that the upfront costs of buying a home can add up to 7% or more of the total property price. Here you will find a breakdown of the upfront costs (not including the down payment on your house) that might otherwise be a surprise to you when purchasing your home. Depending on your personal situation, there might be other upfront costs, or some of these fees might be waived or not applicable.
Stamp Duty
Also known as transfer duty, this is the general tax applied to the purchase of real estate and is probably going to be your biggest upfront cost.
Stamp duty is calculated based on the market value, or purchase price, of the property in question but each state calculates this differently and each applies different calculations depending on the property's value.
Depending on your situation (for example it's your first time buying a home), and where you live, your stamp duty might be exempt or able to be applied to your mortgage. It's important to check your state or territory's government website for the most recent information that best applies to your situation.
You might also need to pay a mortgage stamp duty, in addition to the property transfer stamp duty, which is charged based on the amount of money you borrow to purchase a property.
Title Transfer Fee
Not the same as stamp duty, the title transfer fee or lodgement fee is the cost to transfer the legal ownership of a property from one owner to another.
Like the stamp duty, the title transfer fee varies by state but the cost is usually anywhere between $100 and $200.
Mortgage Registration Fee
The mortgage registration fee is paid when a mortgage is established (or discharged or paid out) as the security on a home loan.
The cost of the mortgage registration fee (you guessed it) varies by state but unlike other fees, mortgage registration is fixed no matter the cost of your property.
Legal Fees
It can be a nightmare to try and purchase property on your own without the services of a lawyer or licensed conveyancer.
They'll assist you with all the paperwork, handle the transfer of the property, and advise you on the legal processes and requirements involved with buying and selling property. Depending on your unique situation involved with purchasing a property, these legal fees can range anywhere from $100 to over $1,500.
Mortgage Application Fee
Also known as start-up cost, set-up fee, or establishment fee, this upfront cost is charged when you apply for a new loan, get additional funds, or change your loan. While the mortgage application fee can cost anywhere between $150 to $700, lenders will sometimes offer special promotions or waive the fee on certain mortgage products.
Lenders Mortgage Insurance
Lenders Mortgage Insurance, or LMI, is insurance that protects the lender when a buyer takes out a loan to purchase property. The actual cost of LMI varies depending on the loan amount taken out and is a one-off cost. The LMI can often be included in the loan amount, increasing your monthly mortgage payments but not your upfront costs.
Property Valuation
Property valuation is a detailed report of the estimated market value of a property.
It's not a set amount anyone must pay for a property, nor accept as payment for their property, but it's good as a "jumping off point" for negotiations. The actual cost of getting a property valuation report depends on the size and value of the property, as well as the rates individual valuers charge, but expect to pay anywhere from $100 to $300, up to $600 for a standard three-page report.
Search Processing Fee
The search processing fee is a simple upfront cost (usually $50) charged by the lender or bank to cover the cost of title searches or other searches in relation to your mortgage application.
The Upfront Costs of Renting a Home
Paying your rent isn't the only cost of renting you'll need to consider when moving into a rental property. It can be expensive to move into a new rental home, so budgeting for these upfront costs is a must.
Rental Bond Cost
A rental bond, or security deposit, is paid at the start of a tenancy agreement and is different from renters insurance. 
Depending on which state the property is located, and the amount of rent paid, this amount might vary and must be lodged with the state's bond authority. At the end of your tenancy agreement, you'll likely get your rental bond back, so long as the property is left in a reasonable state, and there is no major cleaning or repair needed to be done, and you don't have any unpaid rent or other debt.
Rental Bond Cost by State

| State | Rent bond amount |
| --- | --- |
| NSW | Maximum 4 weeks' rent |
| ACT | Maximum 4 weeks' rent |
| VIC | Maximum 4 weeks' rent if weekly rent is less than $350. If rent is more than $350 (short-term lease) or $760 (long-term lease) this can be more than four weeks and should be negotiated. |
| QLD | Maximum 4 weeks' rent if weekly rent is less than $700. If rent is more than $700, there is no maximum amount and should be negotiated. |
| SA | Maximum 4 weeks' rent if weekly rent is less than $250. Up to 6 weeks if weekly rent is more than $250. |
| WA | Maximum 4 weeks' rent unless weekly rent is $1,200 or higher, in which case the bond is negotiated. |
| TAS | Maximum 4 weeks' rent |
| NT | Maximum 4 weeks' rent |
Rental Application Fee or Option Fee
Rental application fees aren't very common, but might be charged to a prospective tenant while their rental application is being considered depending on where the property is located.
This fee could be anywhere from $50 to $100, or more and is calculated based on the location and weekly rent of the property in question. However, if it's your first time renting, it's important to note that if the application is successful, it must usually be paid back to the tenant directly or deducted from the first rent payment.
Rent in Advance
In addition to a rent bond, you'll usually need to pay rent in advance. Depending on the state or territory you're renting in, the amount of rent in advance will differ.
Rent in Advance by State

| State | Rent in advance |
| --- | --- |
| NSW | Up to two weeks' in advance |
| ACT | Up to two weeks' in advance |
| VIC | Maximum one months' rent in advance unless rent is paid weekly. In which case it's only 14 days' in advance. If rent is more than $900 / week, there is no limit. |
| QLD | Up to two weeks' in advance for periodic agreements or one month for fixed-term agreements |
| SA | Up to two weeks' in advance |
| WA | Up to two weeks' in advance |
| TAS | Usually two weeks' in advance |
| NT | Often only one weeks' rent in advance |
Moving Cost
You may not have considered that the cost of moving house could be counted as an upfront cost of renting, however moving costs can represent a significant portion of the upfront cost of renting, depending on the size of your property and the amount of possessions you have.
As we have already mentioned above, you should plan on factoring in the removalist cost when you calculate how much it costs to rent a house. The cost of moving house can differ if you decide to use movers or simply rent
Pet Bond Fees
While charging a pet bond in most states is illegal in Australia, if you live in Western Australia and own a four legged friend, you might be asked for a pet bond when renting.
A pet bond is an amount you pay, in addition to a rental bond and rent in advance, for animals capable of carrying parasites which can affect humans. In Western Australia, pet bonds are restricted to a one-off payment of $260, unless weekly rent is more than $1,200.
If you own a pet in any other Australian state or territory, it's up to your landlords' discretion as to whether or not they allow you to keep them in your rental property and must usually be approved in writing by your landlord but they cannot ask for an additional pet bond.
Click below to find a better deal for your home!