What is BINGE TV? Subscription, Shows & Devices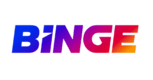 ---
BINGE TV is one of the best online streaming platforms in Australia. But what is it? How much does BINGE cost, and What kind of shows and movies can you watch on it? Continue reading and we'll answer all of these questions for you!
BINGE Australia – Summary of Key Takeaways
Topic
Binge Australia Key Takeaways
Cost

Plans between $10 - $18

Content Offered

Live TV Channels / Shows / Movies
Big-name shows (really, the hottest right now)
10,000 hours of curated content

Sharability

Stream HD on up to 4 different devices

Free Trial

3-week free trial by default
3-month free trial with a new Telstra plan

Our Verdict

BINGE is a strong option for ditching cable
thanks to it's price, live TV channelsc+
super current / top trending shows & movies.
What is BINGE TV?
BINGE is an Australian streaming TV service that has on-demand movie and TV streaming service provided by Foxtel. An enticing feature of BINGE is that apart from being a normal streaming service, they also have live TV channels included.
BINGE Australia is not technically a Foxtel product and is created by Streamotion, a subsidiary of News Corp and a sister company to Foxtel. This gives the platform all the same content rights of Foxtel.
BINGE TV was created to have a more select offering in comparison to Foxtel Drama. By offering all of the most sought after shows and movies while including none of the generic content that is provided by Foxtel's Lifestyle & Pop packs.
How Much Does BINGE Cost?
BINGE Australia has three main subscription tiers.
Here's a look at the BINGE cost breakdown for the 3 plans:
Basic Plan ($10)
Standard Plan ($14)
Premium Plan ($18)
BINGE Subscription Plans
BINGE Plan Name
BINGE Cost / Month
Plan Features
BINGE
Basic Plan
$10/month

Stream HD on one device.
No Lock-In Contract
10,000 hours of the best-curated content.

BINGE
Standard Plan
$14/month

Stream HD on two devices.
No Lock-In Contract
10,000 hours of the best-curated content.

BINGE
Premium Plan
$18/month

Stream HD on four devices.
No Lock-In Contract
10,000 hours of the best-curated content.
Here's that info again in greater detail.
The $10 BINGE 'Basic' Plan
The BINGE Basic plan costs $10/month.. The 'basic' BINGE subscription gives you unlimited access to over 10,000 hours of the best shows and BINGE movies you can find. There are no extra costs to this plan and it is a simple $10 a month for access with one device, and no additional features.
The $14 BINGE 'Standard' Plan
The BINGE Standard plan costs $14/month.. The 'standard' BINGE subscription adds high definition resolution and allows two devices to use the same plan. The 'Standard' plan is the best plan for the value, not only does it allow you to have two simultaneous streams from one account, your streams are all in limitless high definition.
The $18 BINGE 'Premium' Plan
The BINGE Standard plan costs $18/month.. The 'Premium' BINGE subscription is the most family-friendly and allows you to simultaneously stream from four different devices, allowing your family to enjoy the platform wherever they are.
Exceeding Device LimitIf you share your BINGE login with your friends and family you can use it on 4 devices simultaneously. After four devices are using one BINGE login, if someone else decides to log in to the BINGE app when you're already at your device limit, you will reach the global rate limit exceeded. You will need to have one of your four devices log out to fix the BINGE global rate limit exceeded.
Is there a BINGE Free Trial?
Yes, you can get a 14-day BINGE free trial with any of their plan levels. You can use the BINGE free trial to test any of the available plans for two weeks.
To register for a BINGE TV trial you will need to enter your credit/debit card information to pre-authorise payment, but you will not need to pay until after your trial ends. Unfortunately, BINGE TV does not support payments through Paypal at this time.
You can also get a BINGE free trial for 3 months when you sign up to select Telstra NBN subscriptions! More on that below.
BINGE Free Trial 3 Months + Telstra BINGE Bundles
Some new Telstra NBN plans come with a BINGE free trial for 3 months.
The 3-month free trial only covers the cost of the 'Standard' plan, but if the BINGE Standard package isn't quite enough for you, you can also select BINGE Premium free trial for 3 months.
To get the premium BINGE free trial you'll need to pay $4 extra per month.
You can active your 3-month BINGE free trial at http://hub.telstra.com.au/binge or directly on your Telstra TV box.
As will all free trials, if you don't want to keep paying for a monthly BINGE subscription, make sure to cancel the service before your three-month trial is up. Otherwise, you will be charged monthly at your current rate.
What's on BINGE TV? - Shows, Movies, & Live TV
BINGE Australia has curated its library of content to include over 10,000 hours of TV and movies from hugely popular media companies like HBO, BBC, Paramount, FX, NBC Universal, Warner Bros, Warner Media, Sony Pictures Television, ViacomCBS, Discovery, Fremantle, Studio Canal, ITV, and more.
This also makes the service the best place to see HBO titles!
Here's an example of some of the best shows on BINGE:
Game of Thrones
Watchmen
Chernobyl
Westworld
The Walking Dead
Devs
Mrs. America
BINGE Australia is also home to an entire host of comedy, true crime, reality, documentary, and lifestyle content.
While BINGE is focused on TV series, it's also home to over 800 movies across every major genre.
BINGE app You can access your favourite BINGE TV shows and movies on the go directly from the BINGE app. All you need is an internet connection and your BINGE login.
BINGE TV Shows & Movies
BINGE hosts a mind-boggling array of quality TV series and movies on its platform.
With over 800 select and best-curated movies and 10,000 hours of the best shows on BINGE means you won't run out of things to watch anytime soon.
Here is just a small sample of some of the best shows & movies on BINGE Australia:
List of Movies & TV Shows on BINGE TV

| BINGE Movies List | BINGE TV Shows List |
| --- | --- |
| Hunt for the Wilderpeople | Winning Time: The Rise of the Lakers Dynasty |
| How to Train Your Dragon: The Hidden World | Sex and the City |
| Space Jam: A New Legacy | Euphoria |
| A Quiet Place: Part II | Succession |
| 1917 | I May Destroy You |
| The Theory of Everything | Chernobyl |
| Star Trek The Next Generation | Mr. Robot |
| Mad Max trilogy | The Deuce |
| Pulp Fiction | Mare of Easttown |
| Lost in Translation | The Flight Attendant |
| The Jurassic Park series | The Undoing |
| The Hangover | Sharp Objects |
| School of Rock | Parks and Recreation |
| Scarface | Small Axe |
| The Hunger Games | High Maintenance |
| Harry Potter Movies | Bored to Death |
| Tenet | Dave |
| The King's Speech | True Detective |
| The Wolf of Wall Street | Top of the Lake: China Girl |
| Blade Runner 2049 | The Sopranos |
BINGE Live TV Channels:
Unlike other streaming services, BINGE TV also features live television, with 17 different Foxtel programs available.
The Live TV channels allow you to catch new episodes of your favourite series as they premier instead of waiting for them to upload onto the BINGE app.
Examples of live TV channels included on BINGE are:
A&E
BBC First
BBC Earth
BBC UKTV
Boomerang
Cartoon Network
CBeebies
Crime+Investigation
DreamWorks
E!
Fox Arena
Fox Crime
Fox Docs
Fox One
FOX Showcase
Fox Sleuth
History
LifeStyle Food
LifeStyle Home
LifeStyle
MTV
Nick JR
Nickelodeon
Universal
Can You Download on BINGE?
Unfortunately, you can't download content on BINGE. Apart from BINGE shows and movies not being available to download, there is also no offline viewing function.
While this is a big inconvenience and a disadvantage of BINGE versus other streaming services, developers know this is a highly anticipated feature for their users, so it's something they're developing and plan to start implementing in the near future.
BINGE Activate Subscription & Device Compatibility
BINGE is available on your desktop and mobile devices: BINGE supports PC and Mac computers and Apple and Android mobile devices.
You can also stream BINGE through your Chromecast, Apple TV, Android TV, Samsung smart TV and Telstra TV.
Here is a full list of devices that can stream BINGE.
On the web
Mobile phones & tablets
PlayStation
LG TVs
Samsung smart TVs
Hisense TVs
Apple TV (4th generation and later)
Android TV
Telstra TV
Chromecast
How to get BINGE on a smart TV?
You can get BINGE on the following smart TV brands.
LG smart TVs
Samsung smart TVs (models made 2017 and later)
Hisense Smart TVs
If you don't have a smart TV, you can still get BINGE on the following Smart TV adaptors:
Chrome Cast
Any Smart TV system running on Android TV (v7.0 operating system and higher)
Apple TV
How to activate BINGE on a Smart TV
To active your BINGE subscription on your smart TV, you will need your smart TV and a second internet-ready device like a smartphone, tablet, or computer.
Follow these steps to activate BINGE on your smart TV:
Open the BINGE smart TV app and click "Sign In".
A code will appear on your TV
Using your second device, access: https://auth.streamotion.com.au/activate
You will be prompted to enter the BINGE Activation code from your TV
Enter the code, followed by your BINGE login information.
Hit "Login" and your TV will automatically connect to BINGE.
Here is a video showing you exactly how to activate BINGE on a smart TV using the steps above:
Source: help.binge.com.au
Which Mobile Devices Are Compatible With BINGE?
If you want to stream Optus Sport on your TV with Chromecast:
Android mobile devices & tablets
Apple iPhones, tablets & Macbooks (must have iOS 12 or higher OS)
BINGE TV Extra Features
BINGE doesn't just offers series and movies. There are several extra features built into the app that makes it more interesting and useful for the user.
BINGE extra features includes:
Live TV
BINGE Centre
Surprise Me!
BINGE lists
Adaptive Discovery
BINGE Centre:
The 'BINGE Centre' acts as a central hub page for all the information about any series.
For example, if you are looking for the latest news about your favourite shows, you can find it conveniently gathered in BINGE Centre.
BINGE Centre allows you to go behind the scenes and view:
The cast and crew
Prime interviews
Behind-the-scenes footage
Making-of documentaries
Surprise Me! Feature:
The 'Surprise Me!' feature is where you let the BINGE TV platform choose what kind of show you'll watch next.
Finding that next binge-worthy show can be a hassle, the platform will help select something for you to watch using your previous taste from your watch history, helping you find that next favorite movie.
BINGELists:
BINGELists allow you to create a 'watch later' list of shows that you find interesting but can't quite 'binge' right now, which is bound to happen as there is over 10,000 hours of content on the BINGE TV platform.
When you put a show or movie into your BINGEList, you are setting it aside to watch later in your BINGE TV account.
You can also use it to watch multiple series at once! You can do this by picking up where you left off in each show through your BINGELists.
Adaptive Discovery:
Just like Netflix, 'Adaptive Discovery' uses a machine-learning AI that helps the BINGE TV platform predict what would be the best shows to your taste and display them on your screen.
Another cool feature is the ability to search for content according to your mood instead of just genre.
What does 'Binge Global Rate Limit Exceeded' Mean?
The 'Global Rate Limit Exceeded' notification means you have exceeded the maximum available devices you can use simultaneously on BINGE.
If you would like to use another device, you must log out of one of your devices from your BINGE account.
Stan TV Is BINGE TV not quite what you had in mind? Take a look at Stan TV, an Australian streaming service with thousands of hours of local Australian movies and shows.
Click below to find a better deal for your home!