Printable Moving House Checklist Australia - PDF Download

Find the link below to download and print our moving house checklist, and read on for more tips and tricks for your move. Plan your move week-by-week, whether you're moving down the road or moving interstate. Finally, learn how to change your address when moving house.
Print Your Moving Home Checklist Here:Get the Printable PDF Moving House Checklist: Print The Checklist!
Printable Moving House Checklist
Above, you will find our printable moving house checklist.
This checklist for moving house is designed for Australians and includes:
A moving house checklist with important tasks to remember, such as notifying Australian Post.
An itemised checklist for packing & for purchasing important items for your new home.
A guided timeline for completing tasks related to moving house (with checkboxes for each task).
A notes page for any extra notes you may have, including phone numbers, company names, etc.
Moving House: Guide to Packing
Packing is widely considered the worst part of moving house.
It may seem easier to throw everything into boxes and hope for the best, but packing smart and starting early can make the entire moving process easier. This is especially true if you will be moving yourself without the assistance of a removalist company.
Below we will go over some smart packing tips for moving house and also packing tools you will need and where to find them.
Packing tips and tricks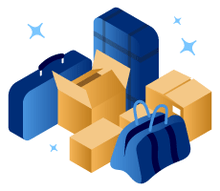 Label Your Boxes
Separate Essential Items
Copy Important Documents
Prioritise Off-season Clothing
Distribute Heavy Items
Label Each Box Clearly:
Remember to clearly label your moving boxes with the contents and room.
This will help the movers know where the boxes need to be placed and will make it more convenient for you to unpack after the removalists leave. Also, consider drawing arrows for which end of the box is right-side up. It's a good idea to include a general overview of the contents as well, so you can prioritise unboxing.
If you're a visual person you can try to use colour-coded tape to organise your boxes. If you are more analytical, you could even create a spreadsheet with numbered boxes and an itemised list of what is in each box so you know where they go.
Separate Essential Items:
Keep your essential items separate from other items when moving house.
This will allow you to quickly unpack after the move and return to your daily life sooner. It's also a good idea to make sure that you keep essential personal items (toiletries and a change of clothes) separate so that the removalists don't them in their van when moving house.
Make Copies of Important Documents:
When moving house, it's important to take special care of all your important documents such as passports, bank information, deeds to the house etc.
Keep these items separate so that the removalists don't take them by accident. If you do decide to send your documents with the removalists when moving house, back up all digital documents or make photocopies in case they are misplaced or destroyed by accident.
Prioritise Off-season Clothes & Decorations:
Pack your off-season clothing and home decorations first as these items will not likely be needed immediately after moving house.
You can also use your seasonal clothes to protect fragile items and decorations when packing up to move.
Distribute Heavy Items:
Take care not to load many heavy items into large boxes when moving house.
If you are moving by yourself, distributing heavier items across smaller boxes will make moving house easier. If you're moving house with a removalist company, your removalists will thank you. You will also be rest assured that boxes won't break when being carried.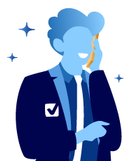 New House? – Get set up now!
Set up utilities at your new home in just one click!
What Packing Items Do I Need for Moving House?
Below we have created a list of the main packing items you may need when moving house:
Boxes
Bubble Wrap or Newsprint
Packing Tape
A Trolley
Boxes:
Of course, you will need boxes when moving.
Surprisingly, boxes can be quite expensive to purchase. However, you can find boxes for free or secondhand. Some common places to find free boxes for moving house include:
Online
From friends &family
Local shops & stores
Don't worry about finding boxes that are all the same size. It can be a good idea to get different sized boxes as you never know what may come in handy.
Ask around to local shops that sell heavy items such as food and alcohol, as they tend to have many unused boxes and they are usually quite strong.
Bubble Wrap & Newsprint:
It's best practice to use bubble wrap and newspaper to protect your fragile things when moving house but if you want to save time and space there are other things you can use.
Clothing and other soft materials can be used used to wrap fragile items to keep them from breaking. Other household items to use when packing include:
Clothing
Towels
Old rags
Socks
Paper towels
Packing Tape:
Packing tape is essential when moving house to ensure that your boxes are strong and outlast the move.
Especially for heavy boxes, a single strip of packing tape won't be enough. Make sure to tape up your boxes in the form of a plus sign [+] to prevent a disaster later.
A Trolley:
Consider renting or borrowing a moving trolley for transporting heavier items.
This will help you considerably if you are moving yourself. If you are moving house with a removalist company, most removalists have trolleys on hand.
Checklist for Moving House: Timeline
Now that you're prepped to move with boxes and packing materials, let's go through our moving house checklist!
In this section, we break down the process of moving house into a manageable timeline to help you stay organised. It may sound crazy, but starting your move 6-8 weeks before your actual moving day can keep your stress low and make the entire moving process cheaper, easier, and less of a hassle. This is especially true if you are moving yourself. Read on to learn how to schedule your move.
5-6 Weeks Before Moving House
Clean & Purge:
The best thing you can do to help yourself stay sane during the process of moving house is to get rid of what you don't need.
The more you eliminate, the less you need to pack. This will help you considerably if you are moving yourself, and will also save you money if you are moving house with a removalist.
Go through each room, and organise the things into the following categories:
If you are a fan of the organisation guru Marie Kondo (on Netflix), you will know exactly what we mean. Keep only the items that "spark joy" and eliminate the rest. Aside from needing to pack less, you will feel better about moving and may also earn some cash for your old things.
3-4 Weeks Before Moving House
Organise:
If you want to find a removalist to help you move, get at least three quotes from reputable removal companies. Do your research online, and ask friends and family for their referrals.
You might also want to request an in-home estimate if you live in a larger house to get a more accurate quote. Moving during the week can be cheaper than moving on the weekends so consider whether should ask for time off work. It might be more economic to take a few days off work for your move, rather than try and get everything done over the weekend.
If you plan on moving yourself, you should consider looking into the DIY moving options. Look into rental van services or a storage pod and coordinate with friends and family who will help you during your move. Don't forget to request any childcare or pet care you may need well in advance.
Make an email with the dates, times, addresses, and anything else friends & family might need to know in order to help you move. And don't forget to bring snacks, drinks, and gratitude for all the help!
Remember to take time to request any holiday you may need off from work as soon as possible to avoid schedule conflicts.
2-3 Weeks Before Moving House
Begin Packing:
Begin packing items that are already being stored and that will not be used immediately after moving house.
The first items to pack when moving house include:
Decorations
Seasonal clothing
Things in storage
Unused items in your garage or shed
Unless you are moving yourself, it's also a good idea to pack away any valuables you would like to keep safe when moving house. Make sure you are labelling your boxes as you go. This will help you to easily unpack once you have finished moving house.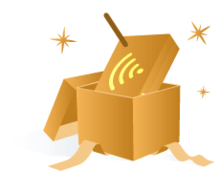 You should also begin contacting your internet service provider and energy retailer to either organise your relocation or sign up for a new connection with a new company.
If you have questions on how to compare providers or plans, feel free to call our helpline for help to switch your accounts over.
Check to see if you'll need to pay any broken-contract fees, compare energy providers, TV services and internet providers in your new area, and see whether it's better to stick with your current plan or switch to something new.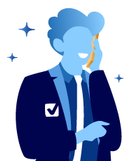 New House? – Get set up now!
Set up utilities at your new home in just one click!
1-2 Weeks Before Moving House
The Final Countdown:
It's ideal to finish packing 1 week before moving house.
If you have followed the steps in our moving house checklist, at this point you will have most things taken care of. Now is the time to take care of any loose ends.
if you haven't already done so, now is the time to dispose of any items that will not be moving house with you. If you are moving yourself, go over all the details of the moving house checklist again and make sure everything is in order. If you have hired a removalist, contact them to check everything is ready for the scheduled day of your move.
The Day Before Moving House Checklist
It might seem impossible to sleep before moving day, but doing a little more the night before moving house can make your moving day seem like a breeze.
 Make sure everything you don't immediately need is already packed: Whether you are moving yourself or using a removalist, check that your boxes are clearly labelled. This includes washing and packing up any final dishes and boxing up dirty clothes.
Clean & Defrost the fridge & freezer: If you are a renter and leaving your property, this may not be necessary, but if you are moving house and bringing your appliances with you, make sure not to forget about this step.
 Pack immediate necessities in a separate bag: This includes a change of clothes, toiletries and towels, chargers and bedsheets. Packing these items separately can make it easier to get settled your first night in your new home.
 Do a sweep: You'll probably be doing lots of "final sweeps" but no one has ever double-checked too often. Make sure you're not forgetting anything in frequently-forgotten drawers or on shelves, and check your washing machine and dishwasher to make sure nothing was left behind.
 Sleep early: Early to bed, early to rise, and the earlier your wake up on the day of moving house, the less rushed you'll feel. A good night's sleep will do wonders to make the day of your move as stress-free as possible.
Day-of Moving Out Checklist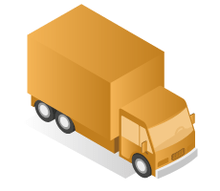 Visit our Moving Out Checklist for everything you need to know the day of your move.
It's moving day! If you've stayed organised up until now, this day should go off without much of a hitch.
 Wake up early: No matter how prepared you think you are, there will always be more to do when it comes to the day of your move. Going to bed early, and waking up early, will help you feel less rushed the next day regardless of if you are moving yourself or using a removalist.
 Pack any remaining last-minute items (again): The final items you need are probably the first things you'll want in your new home. If you didn't heed our moving house checklist advice from the day before, then pack your items now. If you carry a purse or bag, keep some snacks, valuable documents, and essential electronics like phones, here for easy access.
 Meet & help the removalists: Help your movers by telling them how you want things packed in the truck (furniture towards the back, for example, or certain boxes set aside). Sticking around while the removalists load everything up can also give you peace of mind when you see how everything in the truck is loaded.
 Do (another) final check: Look under the counters, behind the washing machine, and in difficult-to-see places to make sure there isn't something hiding you might easily miss. If you have food leftover after defrosting and cleaning the fridge the day before, throw it out or pack it up with you.
 Help the removalists at your new address: If you are moving yourself, then you may wish to wait for the next day to unpack. If you are using a removalist, then meet them at your new house and make sure to let them know which room your boxes should go in.
 Unpack only what you need. These essentials will probably include everything you packed up this morning such as a toothbrush, bedsheets, pyjamas, and things to shower.
Give yourself a break and wait till the next day to unpack your things. At this point, you'll likely be exhausted from moving house all day.
 Time to relax: Order takeout and open a bottle of your favourite drink, or go explore your new neighbourhood and get a bite to eat at a local restaurant. It's been a long day, and there's more to unpack later but for now, it's time to enjoy your new home.
Change of Address Checklist for Moving House
For the full instructions on changing your address when moving house, visit our complete guide to changing your address.
It's important to remember to change your mailing address as soon as possible, to avoid lost bills, missed packages, or other issues. However, you can also request up to 12 months of mail redirection from the Australian post office, to give yourself a bit more time to make sure all your subscriptions, services, letters, and billing addresses are up to date.
Be sure to notify the following parties of your change of address:
Insurance providers
Post office
Government departments
Drivers license and vehicle registration
Healthcare providers
Banks and financial institutions
Work and school
Newspapers and subscription services
Utilities
Moving Interstate Checklist
Find a complete moving interstate checklist with our Moving Interstate Guide.
In reality, moving interstate shouldn't be much different from the checklist for moving house above. When moving interstate:
Decide what you want to keep and get rid of everything you don't want
Research and get quotes from reputable removalists
Arrange time off work, childcare, and/or pet care
Begin packing early, starting with nonessential things
Remember to label clearly, and pack your moving boxes intelligently
Make copies of important documents and keep important things with you during the move
Change your address and sign up for AusPost mail redirection
Get a good night's sleep the night before you move, and wake up early
Click below to find a better deal for your home!