Powershop is an Australian energy provider that offers 100% carbon-neutral electricity to all customers without needing to pay an extra fee. For the environmentally conscious, Powershop has many other environmentally friendly and community-based initiatives for its customers to opt into. For more information about Powershop Australia plans and rates, as well as how to manage your account with your Powershop login, continue reading below.
Powershop Australia Plans & Rates
Powershop is in the process of expanding across Australia, with its most recent offers now including a solar energy plan and Powershop gas in New South Wales.
Want to see whether Powershop is available in your state? Check out the summary below of where Powershop gas and electricity is available in Australia.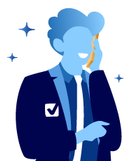 Need Energy Advice?
Read our full set of energy guides for advice on providers and plans.
Powershop has two electricity plans and one gas plan currently available. This includes their Powershop 100% Carbon Neutral electricity and gas plans, as well as their new solar energy plan Powershop Super Solar which is currently only available in New South Wales.
Find a summary of Powershop gas and electricity plans below:
Powershop 100% Carbon Neutral - Electricity
Powershop 100% Carbon Neutral plan is available in New South Wales, Victoria, Queensland, and South Australia.
Powershop 100% Carbon Neutral is the energy provider's simple electricity plan, that offers 100% carbon-neutral energy at no extra cost, all while on an ongoing contract with no exit fees.
Powershop 100% Carbon Neutral electricity plan includes:
100% Carbon Neutral at no additional cost to you
Free Powershop app and energy usage tracking
Additional rewards and extras available through the Powershop Shop
Powershop Super Solar - Electricity
Powershop Super Solar offers a higher solar feed-in tariff for households with solar panels in New South Wales.
With Powershop Super Solar electricity you get:
100% carbon-neutral energy at no additional cost
13c/kWh feed-in tariff
Powershop app and energy tracking
Additional Powershop rewards and extras
Powershop Gas 100% Carbon Neutral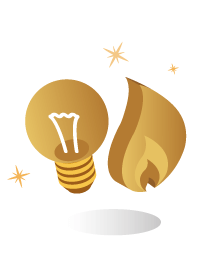 Powershop gas is currently only available in New South Wales and Victoria.
The Powershop Gas 100% Carbon Neutral plan offsets your carbon emissions at no additional cost to you and comes with an ongoing contract and no exit fees. While Powershop gas doesn't necessarily control where your gas is from (ie: fracking) they do guarantee 100% carbon offset.
Powershop Energy Rates by State
Below, we outline Powershop rates by state.
These include Powershop gas and electricity rates for each plan available by state, as well as the current Powershop feed-in tariff. All electricity and gas rates are based on the distribution network for the capital city in each state, and the estimated annual cost is based on the reference price for that distribution network. Always check your energy rates using your address or NMI.
Select your state from the list below to find Powershop energy rates.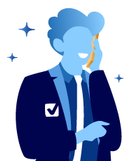 Need Help Switching Electricity or Gas Provider?
Selectra can help! See exclusive offers from OVO Energy below!
Powershop Contact Guide
Do you need to contact Powershop?
While you can manage your Powershop account online using your Powershop login, sometimes you want to speak to an actual customer service agent. You can contact Powershop Australia by phone, email, and Skype, which you can find summarized in the table below:
How to Contact Powershop Australia
Powershop Contact Method
Powershop Contact
Powershop Phone Number
Free Call

1800 462 668

Call Powershop Skype
powershopaustralia
Powershop Email
info@powershop.com.au
Powershop Login
You can use your Powershop login to access your Powershop account either online or through the Powershop mobile app.
Your Powershop login can be used to: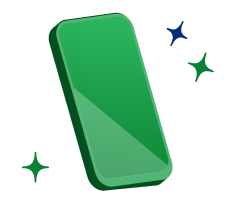 Track and manage your Powershop gas and electricity usage
Track your Powershop feed-in tariff & solar credits
Update your Powershop account details
View, pay, and manage your Powershop billing and payment methods
Manage your Powershop Powerpacks
Contact Powershop
Powershop Review - Is Powershop Good?
Powershop reviews are a mixed bag, with ProductReview Powershop customers giving the energy provider 3.1 out of 5 stars.
While this isn't the worst rating for an energy company, as customers are more likely to leave negative reviews than positive ones, there are a few things customers consistently mention in their Powershop reviews.
Customers mention as reasons they leave a positive Powershop review:
Positive experiences contacting Powershop customer service when dealing with an issue
Prices are reasonable, particularly for 100% carbon-neutral energy, but still isn't the cheapest energy provider
Says ProductReview user katiemcshop, of Sydney NSW in her 4-star Powershop review: I had an issue with my bill as the person reading the meter - who is not from Powershop - had read it wrong. It took a bit of back and forth due to their complicated billing procedures, but Powershop eventually resolved the issue in my favour. It's always good to know that if there is an issue, that the organisation has processes in place to resolve them - which they did.
However, there are a number of reasons consistently mentioned as to why customers leave a negative Powershop review:
The most recent negative customer Powershop reviews mention that Powershop was bought out by major fossil fuel company, Shell
Powershop customers consistently mention billing problems with Powershop
Long-term customers don't like how Powershop changed its Powerpack model and feel they lost autonomy in choosing how they spend their energy
Jim, of South East Queensland, sums it up in their 1-star Powershop review: When I signed up I thought the platform was interesting, with prepaid deals and stuff, bit of energy use data. Was not the cheapest but it was carbon offset and kinda cool.
One day the little prepaid deals stopped coming. I wondered what happened.
Then I learned through the news that Powershop had been quietly bought out by the evil Royal Dutch Shell. I am not going to pay for a company like that to greenwash their crimes.
While these reviews are only a small part of all Powershop customer satisfaction, and you should always do your own research when comparing and switching energy providers, it does allow us to look at some of the reasons why Powershop may or may not be a good energy provider.
Powershop Review: Pros
100% carbon-neutral energy at no extra cost.
Expanding their energy offers to include Powershop gas in NSW
Customers cite helpful customer service.
Powershop Review: Cons
Recently purchased by fossil-fuel giant, Shell
Limited number of offers available
Customers cite frequent billing problems
Ultimately, it's up to you to decide if Powershop is a good energy provider for you. For the environmentally-conscious customer, the recent acquisition by Shell might be a reason for concern. However, Powershop still offers 100% carbon-neutral energy and is continuing to expand its offers to more Australians. If you're still not sure if Powershop is the right company for you, comparison services like Selectra can help you.
Powershop Australia FAQ
Who is Powershop Australia owned by?
Powershop is currently in the process of being acquired by Shell.
Powershop Australia was once owned by New Zealand's Meridian Group but in 2021 was purchased by multinational oil and gas company, Shell. Since Shell has purchased Powershop, the energy provider's Green Electricity Rating has decreased, despite promises to continue to contract renewable energy from Meridian.
What is the greenest energy company in Australia?
Since being purchased by fossil-fuel giant, Shell, Powershop's Green Electricity Rating has slipped to 10th greenest energy provider in Australia. In the most recent green electricity report, Enova Energy is the greenest energy company in Australia.
Click below to find a better deal for your home!