Aurora Energy is the historic, government-owned energy provider of Tasmania and, up until 2019 when 1st Energy joined the Tazzie market, the only energy retailer in the state. Continue reading to see if Aurora Energy is right for you, or find out more about all of Australia's energy providers with Selectra.
Aurora Energy Rates for Electricity & Gas
As the historic provider of energy in Tasmania, Aurora Energy serves the majority of Tasmanians in electricity and natural gas.
Aurora Energy Electricity Rates
Due to the nature of the Tasmanian energy market, Aurora Energy doesn't offer electricity plans like other providers in Australia. Rather, customers can choose the tariff type they want (flat rate or time of use, with or without a controlled load), depending on their energy usage habits and lifestyle.
Aurora Energy Electricity Rates - Core Plans
Plan Details
Flat Rate - Lights & Power
(Tariff 31)
Heating & Hot Water
(Tariff 41)
Time of Use
(Tariff 93)
Daily Supply Charge
113.77c/day
21.21c/day
126.39c/day
Usage Rates
29.95c/kWh
19.45c/kWh
Peak: 36.20c/kWh
Off-Peak: 16.85c/kWh
Is this for you?
Use most power on weekday mornings and evenings
Wired in heating and electric hot water
Use most power during the day and on the weekend
Source: Aurora Energy. Valid December 2023.
Aurora Energy Electricity Rates - Controlled Load Tariffs
Plan Details
Controlled Load with Afternoon Boost
(Tariff 61)
Controlled Load Night-Only
(Tariff 62)
Daily Supply Charge
26.22c / day
25.10c / day
Usage Rates
15.66c /kWh
14.74c / kWh
Is this for you?
For heating and hot water systems that need power overnight and in the afternoon
For heating and hot water systems that only need power overnight
Source: Aurora Energy. Tariff 61 is no longer being installed. Customers with Tariff 61 will continue to be charged at this rate. Valid December 2023.
Need Energy Advice ?
Selectra's energy experts are available to help you free of charge

(Free Selectra Service - Currently open)
Call center currently closed (free service - open Monday to Friday from 10am -7pm)

Speak to a
Selectra energy expert

about all your energy needs !
Aurora Energy Gas Rates
Due to the regulation of the natural gas market, Aurora offers one set natural gas price for its customers, which is broken down as:
Daily supply charge of 61.17c / day
Energy units at 5.1915c / MJ
With Aurora Energy, gas can be used to complement electricity offers and can be used for gas stove cooking, barbecues, patio heating, or pool and jacuzzi heating.
Aurora Energy Solar Power
While Aurora Energy doesn't sell or install their own solar panels or solar packages, they offer a feed-in tariff (FiT) for customers who already have them. New customers with either a single-phase 10kw connection or customers with a three-phase 30Kw connection are eligible for the standard feed-in-tariff of 9.346c/kWh. For customers who want solar energy on their property, Aurora Energy will work with your solar installer to make the process as manageable as possible.
Aurora Energy Contact
Residential customers who want to get in touch with Aurora Energy can call 1300 13 2003 nationally or +61 3 6237 3400 internationally weekdays between 8am and 6pm local time.
Aurora Energy Mailing Addresses
Customer Service by Mail
Bill Payments by Mail
Aurora Energy Pty Ltd
GPO Box 191
Hobart TAS, 7001
Aurora Energy
Locked Bag 4
Hobart Tasmania, 7001
Aurora Energy outages
If you're experiencing an outage or emergency (fallen lines, shocks, or sparking) contact your energy distributor. You can report a non-emergency outage for gas or electricity directly through your distributors' website, however for emergencies you can find the emergency outage phone numbers below. In cases of immediate danger to a person or property, call 000 directly.
Electricity or Gas Outage Phone Numbers - Tasmania

| | |
| --- | --- |
| Electricity Emergency (TasNetworks) | Gas Emergency (TasGasNetworks) |
| 132 004 | 1802 111 |
How to Subscribe to Aurora Energy
Customers looking to connect to Aurora Energy, or current customers looking to move with Aurora Energy, can do so online through their Connect Online form.
To subscribe to Aurora Energy, you will need a form of identification, as well as a concession card if you hold one. For customers who need to organize a connection in less than three days, you will need to call Aurora customer service to organize a quicker connection.
Cancel Your Aurora Energy Plan
Cooling Off PeriodAustralia law allows all residential customers a 10-day cooling-off period. Once you subscribe to a new energy service, you are given 10 business days to cancel at any time without penalty. Cancelling outside of that 10-day window may result in an exit fee.
Customers can disconnect their electricity and cancel their service using their Aurora Online account, or by calling 1300 132 003 during the week between 8am and 6pm. Once outside of the 10-day cooling-off period, customers may be charged an exit fee.
Aurora Energy Billing and Payment
Customers can choose from many different ways on how to pay their bills including phone, in person, by mail, and with BPAY
How to Pay Aurora Energy
Method
How to Pay
What you Need
Direct Debit
Set up direct deposit
If you pay by bank account number rather than bank card, you could be eligible for 5.5 cents per day discount
Online
Pay Online Now
Pay now with your account number and a Visa or Mastercard
BPAY
Contact your financial institution with your 9-digit account number
Biller code: 5595
Pay by Mail
Aurora Energy
Locked Bag 4
Hobart Tasmania, 7001
Send your check or money order, made out to Aurora
Pay by Phone
Call the Australian post:

13 18 16

BillPay Code: 0755
Pay in Person
Take your bill to any Australia Post Office, agency, or Service Tasmania
You can pay by cash, cheque, or EFTPOS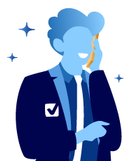 Want to Switch to a New Energy Provider?
Speak to an agent or see more plans for free !
Aurora Online and Aurora+
Aurora Energy has two different account management options for Tasmanian customers to better manage their energy accounts. Aurora online, their free account management system, and aurora+ which offers greater control and flexibility when it comes to electricity and gas.
Aurora Online
While customers need to pay to use aurora+, Aurora Energy's online account management system is free for all customers. With Aurora online, you can:
View and pay bills
Request a copy of your bill
Set up direct debit
Request a payment extension
Manage your account including organize your move and updating your details
Estimate your next bill
Contact Aurora Energy customer service
Aurora+
Customers can now add aurora+ to their energy plan for an additional 11c / day which gives you access to the aurora+ app, for even more control over your energy usage. If you have a time of use tariff, this means being able to see exactly when it's cheaper to use your energy and when it's cheaper to power down. In addition, you can see your energy usage and costs every day, and top up your account whenever you want to pay your bills.
While the aurora+ app is only available to customers with smart meters, Aurora Energy does offer smart meter installation, free of charge, to new customers. It's important to note that aurora+ is not compatible with tariff 61 or tariff 62.