Moving House and Mail Redirection Services in Australia

When moving, dealing with your mail redirection can seem like a confusing task. However, updating your mailing address can be done quite easily through Australia Post. With the Australia Post mail redirection service, you can have your mail redirected to a forwarding address for up to 12 months in Australia or abroad. Read on for more information about how to redirect your mail when organising your move.
---
How to Change Address with Australia Post
You cannot permanently change address with Australia post.
To change where you receive your mail, you will need to update your address with every company, organisation and person who typically sends you mail.
However, you can subscribe to the Australia Post mail redirection program which can temporarily redirect any mail that comes to your old address under your name.
With AusPost mail redirection, you can choose to have your mail redirected for up to 1 year after your move. This will give you time to update your mailing address with all of the people who send you mail.
In addition to forwarding your mail to your new address, you can request AusPost to contact a selected list of services and providers on your behalf to notify them of your new address.
Astralia Post can notify some of the following entities of your new address:
Insurance providers
Government agencies
Some entities may need additional information, and AusPost can only contact a select list of organisations. In this case, you must notify them yourself.
Need help knowing who to update with your change of address?Download our printable checklist for who to notify of your change of address!
What is Australia Post Mail Redirection?
Australia Post mail redirection is a subscription service that will send any mail addressed to your old home to your new address or a chosen forwarding address.
You can subscribe to Australia Post mail redirection for up to twelve months. However, AusPost mail redirection comes with different lengths of time.
The lengths of time for subscribing to AusPost mail redirection services are:
1 month
3 months
6 months
12 months
However, you can extend these services at any time by paying for another subscription period.
AusPost can forward your mail to a forwarding address of your choice both nationally or internationally. You can and include up to six names of mail recipients on the application.
Australia Post Mail Redirection Cost
Australia Post mail redirection costs depend on how long you want to redirect mail.
Factors that influences the Australia Post mail redirection cost are:
National redirection vs. international redirection
If you have concession card or not
The prices to redirect mail through AusPost start at $19.80 for concession card holders and can cost up to $330 for 12 months of international redirection.
So, how much does it cost to redirect mail?
In the table below we have outlined every mail redirection cost tier available through AusPost:
Cost to Redirect Mail in Australia

| Length of Time | Redirect Mail Nationally | Redirect Mail Internationally | Redirect Mail Nationally + Concession | Redirect Mail Internationally + Concession |
| --- | --- | --- | --- | --- |
| Up to 1 month | $33 | $66 | $19.80 | $39.60 |
| Up to 3 months | $66 | $132 | $39.60 | $79.20 |
| Up to 6 months | $99 | $198 | $59.40 | $118.80 |
| Up to 12 months | $165 | $330 | $99 | $198 |
Is Mail Redirection Free?
Mail redirection is not free of charge for everyone in Australia, but AusPost offers free mail redirection for families in certain circumstances.
You can get free mail redirection though Australia Post if you fall under one of the following categories:
Victims of natural disasters impacting mail delivery: AusPost notifies you if mail redirection is available.
Caretakers of deceased estates: Executors, administrators, or family member of the deceased.
Victims of domestic violence: Includes a one-off option for a free PO Box for 22 months.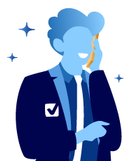 Compare & Switch to a Cheaper Plan at Your New Home!
Our broadband & energy experts will set up your home utilities in just one call.
Monday to Friday 9am to 8pm, and Saturdays from 9am to 4pm.
How to Redirect Mail with AusPost: Apply
To redirect mail with Australia Post you must apply online or in any Australian Post Office.
To apply for AusPost mail redirection, you have to fill out a mail redirect form with your personal information along with proof of identity.
You will be expected to provide:
 Your old address & your new forwarding address. If you're applying in the post office, you will need a document with your name and Australian residential address such as a utility bill.
 A valid ID. This could be an Australian drivers' license, Australian passport or foreign passport with a valid Australian visa, an Australian birth certificate or citizenship certificate, an ImmiCard, or Digital iD. You'll also need to bring a document with your signature if applying in the Post Office such as a Keypass or Statutory Declaration.
 Up to six names you want included. This should include your name, any alias or nicknames, variations to names (such as name changes due to marriage), or other people in your household who are moving with you such as spouses or kids.
If you have a business you can also redirect mail with Australia Post!To learn more about redirecting your business mail visit the AusPost Website.
Concession Card Discount on Mail Redirection
Australia post offers a discount on mail redirection for those with a concession card.
However, the type of concession card you have will affect how you can apply for mail redirection. Some concession card holders can apply online or at the post office and others can only apply at the post office.
In the table below we explain which concession card holders can apply to redirect mail and where they can apply:
Mail Redirection for Concession Card Holders
Where You Can Apply
Cardholders Who Can Apply
Online & Post Office:

Commonwealth Seniors Health Card
Health Care Card (all types)
Pensioner Concession Card

Post Office Only:

Department of Veterans' Affairs Card
MyPost Concession Card
Norfolk Island Social Services Card
Veterans' Repatriation Health Card
Make sure to have your concession card with you, as well as the rest of the documents stated above, when submitting a mail redirection request.
Austalia Post Mail Redirection FAQ
Can I Change or Cancel My Mail Redirection?
To change or cancel your mail redirection, you will need to do so in person at any Australian Post Office by filling out and bringing a Mail Redirection Alter or Cancel Form and valid ID.
If you are unable to go to the post office yourself, you can have someone go on your behalf.
However, they will need to provide ID and written authority from the original applicant which includes:
The date
Customer reference number found on the original application
Reason for the authority (for example you are overseas)
Name and signature of both the original applicant (yoy) and the person submitting on your behalf
If you want to change the address your mail is being redirected to, you will need to complete the same alter or cancel form, to cancel your existing redirection service and bring it in person to an Australian Post Office. After, you will need to submit a new application with the changed redirection address.
If you want to simply add or remove names, you can also call 13 POST (13 76 78)
What to Do If You Made a Mistake With Your Forwarding Address
Once you've submitted an application, you'll be sent a confirmation letter with the details of your service.
If there is a mistake, you can either call Australian Post customer service at 13 13 18 to update your details over the form or correct the details via the form included in your letter and return it with the supplied paid postage.
In addition, you can submit an Alter form or a Cancellation form and bring it in person to your post office.
How Do I Extend my Redirection Service?
If you need more time with your mail redirection service, you can choose to extend it online or at any post office.
In addition, you can call 1300 739 826 if you prefer to extend your mail redirection over the phone.
To extend your service you will need to provide your Customer Reference Number which is a 9-digit number found on the original application, confirmation letter, and extension letter.
If you're overseas and need to extend your service you can also do so online, by calling +613 9847 6098, or have someone go to any Australian Post Office on your behalf.
What if My Mail is Still Being Sent to My Previous Address?
Sometimes problems can arise with redirecting mail.
Problems with mail forwarding could arise from:
A technical glitch or human error
Your mail was loaded onto the delivery truck before the redirection request was processed
Your details are not correct on the redirection application
Your application did not include a variation of your name which was used on the package (such as alternative names, spelling, or middle names)
If you have double checked that all you information is correct and your mail forwarding service is still active,
contact Australia Post directly to find a solution
.
What Mail Cannot be Redirected?
Mail that cannot be redirected includes:
Mail endorsed by the sender as "Do not redirect" which could include vehicle registrations or other correspondence relating to drivers licenses. This mail will be returned to the sender.
Mail where it isn't clear if the redirection should apply, for example if the mail is addressed to multiple recipients not all covered by the redirection
Call us to find a better deal for your home!