Energy Locals is one of the newest energy providers in the Australian market, offering innovative and renewable electricity plans to its customers in NSW, the ACT, Victoria, Queensland, and South Australia as well as programmes to support the local communities. Read on for all information about Enova Energy, and what they have to offer and decide if Energy Locals is the best Australian energy retailer for you.
What is Energy Locals?
Energy Locals is a relatively new energy provider in Australia and is part of the trend to disrupt the way energy is provided to Australians.
Energy Locals offers green energy in an innovative way that gives the power back to the consumer. Energy Locals offers wholesale prices to its customers for a monthly membership fee, and guarantees its customers will never pay more than the reference price.
Energy Locals was first founded in 2015 by Adrian Merrick, a 15-year veteran of the energy sector. Since then, Energy Locals has amassed over 6,000 customers across New South Wales, the ACT, Victoria, Queensland, and South Australia.
In addition to its environmentally friendly approach to energy in Australia, Energy Locals also pairs with charities (local and national) to give back to the community it serves.
Where Does Energy Locals Operate?Energy Locals has operations in New South Wales, ACT, Victoria, Queensland, and South Australia.
Energy Locals Rates & Plans
Energy Locals offers two energy plans to its customers:
Energy Locals Online Saver Plan
Energy Locals Local Saver Plan
Both Energy Locals tariffs come with no lock-in contracts, no exit fees and are 100% carbon off-set. This means that there is no minimum term to the contract and you can cancel any time without being charged.
As it sounds, the Energy Locals Online Saver is made for people who prefer to manage their account online and prefer to use paperless billing and payment methods.
While the Online Saver is an online-only tariff, it offers steeper discounts when you pay on time making it a great offer.
However, if you prefer to manage your energy usage online, over the phone or by mail and want multiple payment options, you can choose Energy Locals Local Saver and still receive a generous electricity discount.
Energy Locals Electricity Plans
 
Online Saver Plan
Local Saver Plan
Plan
Features

Manage your account online only - self-service portal,
online chat, & email
Membership $17.99/month or $10.99/month
if you pay on time (daily usage included)
Competitive solar feed-in-tariff rates
Get extra credit when you pay on time
No exit fees
No minimum term
100% Carbon Offset

Manage your account by phone, online chat, &
email
$15.99/month membership
Competitive solar feed-in-tariff rates
No fees when moving home energy connection
No credit card fees
At sign-up, can elect to
support a local charity
No exit fees
No minimum term
100% Carbon Offset
In addition, new and existing customers can go online to request a Smart Meter and be able to view their energy usage online and get more manageable monthly bills.
Energy Locals Rates & Prices
Choose your state from the dropdown menu below to see Energy Locals rates: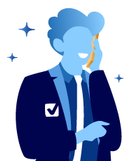 Need Help Switching Electricity or Gas Provider?
Selectra can help! See exclusive offers from OVO Energy below!
Energy Locals Review
Energy Locals has many positive customer reviews.
How Do People Rate Energy Locals?
4.5/5 stars on Google
4.3/5 stars on Facebook
4/5 stars on Product Review
What makes Energy Locals stand out among other companies is that online reviews online are personally answered by a member of the energy locals staff.
One customer who recently switched to Energy Locals wrote the following Energy Locals review:I have found all communication with Energy Locals in the process of switching to them as a provider pleasant, efficient and super helpful. I love what their company stands for and have already recommended them to many friends. - Tina, Energy Locals CustomerThis was personally answered by and Tim from Energy Locals saying: Oh that's lovely feedback Tina, thanks so much for the recommendations. Brett - Head of Customer Operations This shows the positive interactions customers have with energy locals on a personal level.
Another customer left the following energy locals review: A fantastic company. Had my electricity with Energy Locals for over 3 years now at several properties. Excellent customer service, prompt connection and just a great bunch of people.
I would highly recommend Energy Locals to anyone, from residential to small business. It's time to create more competition and more transparency in the Australian energy market. The big companies are ripping everyone off whilst Energy Locals helps the average Aussie keep their bills lower. – Dennis Maddock This Energy locals review embodies the spirit of what Energy locals strives to represent as a type of "Robin Hood company" that fights for what's right and works to bring the power back to the people.
Energy Locals customer service appears to also be generally well-reviewed, though a few people cite when billing issues come up customer service is slower to fix the problem.
Is Energy Locals Any Good?
As mentioned, Energy Locals customers rate the company highly with an average of 4/5 stars.
In regard to customer service, Energy Locals answers the phone in under 30 seconds on average, and only about 1% of their customers submitted complaints in 2020.
They also support the green energy movement by limiting investments in fossil fuels and offering customers high payout rates for exporting renewable energy back to the grid.
Additionally, Energy Locals shows social responsibility through supporting aboriginal and Torres Strait Islander's claim as the first inhabitants of Australia.
Energy Locals Contact Methods
You can contact Energy Locals customer service by:
Phone
Live chat (on their website)
Energy Locals' customer service lines are open weekdays between 8:30am to 6:30pm AEST.
If you decide to call Energy Locals, the specific Energy Locals contact number for you depends on the state or territory you live in.
Here is a list of energy Locals contact numbers by state:
Energy Locals Contact Numbers

| State or Territory | Phone Number |
| --- | --- |
| General Number | 1300 693 637 |
| Queensland | (07) 4079 4016 |
| NSW & ACT | (02) 8294 2302 |
| South Australia | (08) 7078 8082 |
You can also write to energy locals at the following email address: helllo@energylocals.com.au
Or send a letter to the the head office of Energy Locals:
Energy Locals
132 Cremorne Street
Richmond, VIC 3121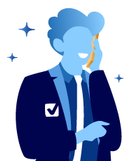 Want to Switch to a New Energy Provider?
Compare more plans or switch to OVO Energy Today
How to Sign up for Energy Locals
You can sign up for Energy Locals online at energylocals.com.au.
You will be asked to provide your personal identification, payment information, and some details about your home and energy consumption habits.
After you register, you will receive a confirmation email and your 10-day cooling-off period will begin.
10-Day Cooling Off Period All energy customers in Australia are legally entitled to a 10-day cooling-off period. During this time a customer can cancel their new energy service without penalty, for any reason.
If you are a new customer, you can book your move when you register with Energy Locals online. For existing customers, there is an online form to fill out and Energy Locals will need at least three business days to organize your move.
For an urgent move in under three business days, you can call 1300 693 637 to have the Energy Locals Moving Home team put you on the high priority list.
Energy Locals Billing & Bill Payment
There are only 2 ways to pay for your Energy Locals account:
Paying online
Paying by setting up a direct debit.
However, Energy Locals customers have the option to use Smoothpay, which is a feature commonly used by Ovo Energy.
Smoothpay allows you to make monthly or fortnightly payments instead of one large bill every three months.
Other Energy Locals Programs
Energy Locals is working with various companies and communities around Australia to provide the best and cheapest renewable energy options to its customers.
Energy Locals + Enosi
Energy Locals and Enosi have partnered together to help communities buy and sell solar energy to each other in a peer-to-peer way.
Available to residential and small business customers in NSW, ACT, South Australia, and south east Queensland with plans to expand to Victoria, Energy Locals and Enosi allow individuals and communities to set their own buy and sell prices for excess solar energy, as well as donate energy.
Customers don't need to pay more for Enosi service, and only need to be on a regular Energy Locals electricity plan.
Tesla Energy Plan + The Virtual Power Plant
Through a partnership between Energy Locals and Tesla, customers in South Australia have the option of joining the Tesla Energy Plan, a unique solar energy plan that utilizes the virtual power plant (VPP) to bring lower cost energy to solar panel users.
Included in the Tesla Energy Plan:
10c/kWh solar Feed-in-Tariff
$0 daily supply charge
31.13c/kWh usage charge
Discounted Tesla Powerwall
Up to 35% off the SA reference price
As part of the Tesla Energy Plan, customers without a Tesla Powerwall can purchase one for $3,499 plus installation, rather than the market rate of $5,700 plus installation. Customers who already have the Tesla Powerwall can sign up for the Tesla Energy Plan immediately.
Should you decide to leave the Tesla Energy Plan before the 12-month period is up, there may be an early termination charge. After the 12 month minimum contract there is no exit fee or lock-in contract
Click below to find a better deal for your home!