Disney Plus Australia | Disney+ Plans, Cost & What to Watch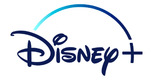 Sign Up Now
---
Are you thinking about getting a subscription to Disney Plus but wondering if it's worth it? Want to find out more about what you can watch? In this guide, we'll provide you with all you need to know such as prices, plans, where to watch, and more about a subscription to Disney Plus Australia.
What is Disney+?
Disney Plus Australia is the home of the most recognisable Disney films from down the years, the best sci-fi movies, and children's shows. The streaming service offers you access to Disney's vast catalogue as well as Pixar, Star Wars and Marvel shows.
It was launched five years ago and has millions of subscribers across the world thanks to the combination of family-friendly content for all to enjoy as well as more serious shows and documentaries.
Disney Plus Subscription: The benefitsDisney Plus has 137 million customers worldwide, according to Statista, thanks to its content offering that appeals to all audiences. If you sign up to Disney Plus Australia, you will gain access to Disney Classics, Disney Channel Shows, Pixar films, Star Wars movies & series, Marvel Movies & Shows, National Geographic, and Star.
Disney Plus Subscription & Cost Australia
The Basic Disney+ plan is very affordable, starting at only $7.99 per month.
If you choose to subscribe to Disney Plus you should be aware that these are the main features included in the deal:
No-lock in contract
Download shows and movies on up to 10 devices;
New releases each week
Personalised Disney+ recommendations
Stream in high-definition on up to four devices
Here is a table of the different Disney+ subscriptions and what is included in each plan:
Disney+ Cost
 

| Plan | Cost | Features |
| --- | --- | --- |
| Disney Plus Basic Plan | $7.99 / month | Basic Plan (With Ads) |
| Disney Plus Premium Plan | $10.99 / month or $109.99 / year | Basic Plan (No Ads) |
| Disney Bundle Duo Basic Plan | $9.99 / month | Disney+ (With Ads) and Hulu (With Ads) |
| Disney Bundle Trio Basic | $12.99 / month | Disney+ (With Ads), Hulu (With Ads), and ESPN+ (With Ads) |
| Disney Bundle Trio Premium | $19.99 / month | Disney+ (No Ads), Hulu (No Ads), and ESPN+ (With Ads) |
Source: Disney+ website. *Figures are for illustrative purposes only and don't compare all products, providers, plan features, offers, or rates. Products are compared like-for-like and any distinctions between products are clearly marked. Not all offers may be available in all locations. Any offers or estimated costs compared are for example purposes only. Offers and availability are subject to change. Valid December 2023.
Important Information Show Less
Is There a Disney Plus Free Trial?
No. Unlike other streaming services such as Foxtel Now, Netflix, BINGE, or Stan, there is no free trial with Disney Plus Australia.
There used to be a Disney Plus trial in Australia until September 2020 but the option was removed and there are no plans currently for it to be available again.
What is a Disney Plus Gift Card?
A Disney Plus gift card or subscription means you can treat your loved ones to 12 months access to Disney Plus Australia. You can purchase the gift cards online or at Disney's approved retail partners such as Kmart or Australia Post for $119.99. The recipient will receive an email with a code. Once they redeem that code, they will have access to all of the content on Disney Plus Australia for a year.
Disney+ OnePass Bundle
OnePass is an online subscription that allows Australians to get benefits such as free delivery on eligible items from Kmart, Target, Catch and Bunnings Warehouse. When you bundle a OnePass membership with your Disney+ account, you can save $3 a month. The bundle costs $14.99 a month, after a 14 day free trial. The free trial is available to new OnePass members and Disney+ bundle members. If you have can existing Disney+ account, you can easily sign up for the bundle, you just need to set up your Disney+ account with the bundle.
It's very easy to sign up for the OnePass & Disney+ bundle. All you need to do is the following:
Head to the Disney+ website and click 'Get the Bundle' or head to the OnePass website and click "Start your Free Trial", to create a OnePass membership and sign up for the Disney+ Bundle. New customers can enjoy a 14 day free trial. After the trial you'll be billed $14.99 a month.
Then, activate your Disney+ account right after purchase (you will be redirected to the Disney+ website or you can click the link in the activation email that will be sent to the address you used when signing up. That's it!
Sign Up for Disney Plus
All you need to sign up for Disney+ is the following: You must have a supported device, a legitimate form of payment, and be 18 years of age or older before you can proceed.
Opening an account with Disney Plus is not too different to other streaming platforms you may be familiar with.
To open your Disney Plus, begin by signing up at DisneyPlus.com from a web browser on your desktop or mobile device, or by downloading the Disney Plus app. You will need to fill in your personal information and billing details as well as choose whether to pay on a monthly or yearly basis.
What's on Disney Plus in Australia?
If you're a big fan of Disney, Marvel, or Star Wars, you've probably already decided whether you'll subscribe to the streaming service or not. After all, in addition to the original programming, Disney+ serves as the streaming host for a large portion of this content.
Here is a list of the TV shows and movies that are now available to stream on Disney+ in Australia. These include content from Disney, Pixar, Marvel, Star Wars, and National Geographic, as well as Fox's more recent acquisitions.
It may sound cliché, but there is something for everyone on Disney Plus - from children's cartoons and movies, comedy, classic TV shows, Star Wars, Pixar, and National Geographic documentaries.
In this section, we'll look at what to watch on Disney Plus by category:
Best TV Shows
Best Movies on Disney Plus
Best Kid's Shows on Disney Plus
Coming Soon to Disney Plus
Best TV Shows on Disney Plus
Disney produces its own shows and offers a lot of content by partners such as Marvel. This means you have a wide range of your favourite TV shows to watch or download onto you device to view on the go.
Your options to watch some of the best TV shows in Disney Plus Australia include:
The Beatles: Get Back
The Clearing
Matilda's: The World at Our Feet
Star Wars: The Mandalorian
Tiny Beautiful Things
Atlanta
Candy
Obi-Wan Kenobi
What If
WandaVision
How I Met Your Father
Love, Victor
Runaways
Better Things
Helstrom
Big Sky
The Ignorante Angels
Best Movies on Disney Plus
There are plenty of excellent movies on Disney Plus to keep the family entertained, especially with access to the entire Marvel and Star Wars catalogues.
Here are some of the best movies on Disney Plus Australia:
Iron Man
Black Widow
Nomadaland
Soul
Hamilton
West Side Story
Beauty and the Beast
Black Panther
Captain America (including The First Avenger, The Winter Soldier & Civil War)
Finding Nemo & Finding Dory
Frozen
Best Kid's Shows on Disney Plus
Disney and Pixar are both available on Disney plus, and between the two you will be able to find non-stop entertainment for the kids.
Some of the best shows and films for kids on Disney Plus Australia include:
Luca
Toy Story
Finding Nemo
Monsters Inc
Boy Meets World
Bluey
Duck Tales
Gravity Falls
Coming Soon to Disney Plus
Disney+ regularly adds new movies and television shows, so you have to stay up t odaate with all the new releases:
Coming Soon to Disney+ Australia
Ashoka - Star Wars
Avatar The Way of Water
Secret Invasion
Flamin' Hot
The Full Monty
Legends: Secret Invasion
Saint X
Grey's Anatomy : Season 19 Finale
Is Harry Potter on Disney Plus?No, the Harry Potter films are not available on Disney Plus. If you are a fan of the Harry Potter movies you will need to head over to Netflix, BINGE, or Foxtel Now to watch them.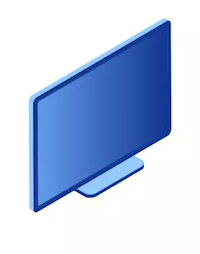 How to Watch Disney Plus?
You can watch Disney Plus on most devices either via the website or the Disney Plus app - all you need is a good internet connection.
Here is a list of devices where you can watch Disney Plus Australia:
Amazon Prime Video Compatible Devices
 
TV Devices
Computers
Mobile & Tablet
Game Consoles
Amazon Fire TV
Android TV Devices
Apple TV
Chromecast
LG TV
Roku
Samsung
Xfinity X1 & Flex
Hisense
Panasonic
Telstra TV Box

Chrome OS
MacOS
Windows PC

Amazon Fire Tablets
iOS/Android device such as an iPhone or iPad

PS4
PS5
Xbox One
Xbox Series X
Xbox Series S

Source: Disney+ website. Valid December 2023.
Disney Plus App
The Disney+ app is available on mobile devices, web browsers, game consoles, set-top boxes, and smart TVs. Disney+ supports the following Apple mobile devices on iOS15.3 and later*: iPhone, iPod Touch and iPad. The mobile application makes watching Disney Plus simple and perfect for watching on-the-go.
Disney Plus Download: Where can I get the Disney Plus App?To download the Disney Plus App on your mobile device or tablet you can go to Apple app store or Google play. You can also install Disney Plus on your smart TV by going to the Apps section and following the instructions to download and sign in to your Disney Plus Australia account.
How to Cancel Disney+ Subscription
You can cancel your subscription to Disney Plus Australia at any time - there are no lock-in contracts.
These are the steps to follow:
Log in to your Disney Plus account
Select your Profile
Select Account
Select your Subscription
Click on Cancel
You will be prompted to share your reason for cancelling via the online form. This part is optional.
After you cancel Disney Plus, you'll have access to all the content until the end of your current billing cycle.
If you decide you want to renew your Disney Plus Australia account in the future, you can log in again and follow the steps to renew.
To delete your Disney Plus account altogether, you will need to cancel any subscriptions first and then get in touch with customer services who will guide you through the process.
Disney Account VS Disney+ Account
As opposed to your Disney account, your Disney+ account is separate. Disney account deletion is independent of Disney+ account deletion. It will just deleta all your Disney+-related information, though. Please get in touch with Disney+ customer service if you need more help managing or deleting your Disney account.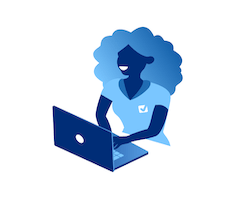 How to Contact Disney Plus?
If you need any assistance with your Disney Plus account, please contact Disney+ Support via live chat. You can also get in touch with Disney+ customer service by telephone at 1800 965 160. Disney Plus customer support team is available to assist you 247, seven days a week, so don't hesitate to reach out.
Disney+ FAQ
How Much is Disney Plus in Australia?
The Basic Disney+ plan costs $7.99 per month in Australia. The premium plan, with no ads, costs $10.99 per month or $109.99 per year. There are also a few bundle plans that Disney+ offers.
What's on Disney Plus Australia?
The Disney+ subscription gives you access to their vast collection of movies and TV shows. With over 500 films, 15,000 episodes, and 80 Disney+ originals, you can access them all with a Disney+ basic plan.
Below is just a short list of some of the most popular series and movies on Disney+:
Modern Family
Hamilton
Abbott Elementary
Die Hard
The Americans
The Avengers
Gone Girl
Only Murders in the Building
The Patient
The Mandalorian
Alien
The Simpsons
Fight Club
The Kardashians
What is GroupWatch on Disney+?
GroupWatch gives you the ability to enjoy your streaming content with others who are not physically near you. With GroupWatch, you can sync up your streaming so everyone can enjoy the movie or television show together at the same time. It is important to note that in order for GroupWatch to work, all members must have Disney+ subscriptions and must be in the same country/region.
Does Disney+ have a Free Trial in Australia?
No, unfortunately Disney Plus does not offer a free trial at the moment. The Basic Disney+ plan is very affordable, starting at only $7.99 per month.
Are There Parental Controls on Disney Plus?
Yes - there are parental controls on Disney Plus. While the platform is a family friendly service, there will be occasions you may want to restrict what your children can access. There are a couple of options you can choose:
Create a Kids Profile: This will ensure only content suitable for younger audiences is shown. You can also enable a kid-proof feature that prevents them from accessing other profiles within the account.
Set Content Ratings in Each Profile: You can content ratings for each profile within the 'edit profile' section. Once set, content with a rating higher than the profile's content rating will not be shown.
How To Get Disney Plus on Smart TV?
You can access Disney Plus Australia on most smart TVs, including LG, Sony, Samsung, Philps and Panasonic. While there may be slight differences according to the make of your TV there are usually a couple of steps to follow.
To get Disney Plus on your Smart TV, you should:
Turn on you TV and make sure it is connected to the internet;
Go to the app or content store and search for 'Disney Plus';
Select the Disney icon and install the app on your TV;
Log in to your Disney Plus Australia account;
Enjoy your favourite Disney movies and shows.
How Do I Resolve Disney Plus Login Issues?
On Disney Plus, Error Code 83 means that the app thinks you're using an "incompatible" device. Restarting both your device and Disney Plus can be an easy fix for the error code. You should also make sure your device is updated and that you're watching Disney Plus Australia using the correct method
These are the steps you should take to resolve the Error Code 83 issue:
Log out of Disney Plus Australia and then log in again;
Check your internet connection and make sure it is still working;
Delete the Disney Plus app from your device and reinstall it.
If none of those options work, you should contact Disney Plus customer services. You can do so by filling in the form on the website, speaking to a customer agent via the live chat option, or calling them by telefone. All options are available 24 hours a day seven days a week.
Click below to find a better deal for your home!