Lumo Energy, owned by parent company Snowy Hydro, provides energy services to 180,000 customers in Victoria and South Australia. Lumo Energy was one of the first energy providers in Australia to do away with confusing discounts in favour of low prices and easy bills. Continue reading to find out more about Lumo Energy and find out if they, or another Australian energy provider, are right for you.
Who Owns Lumo Energy?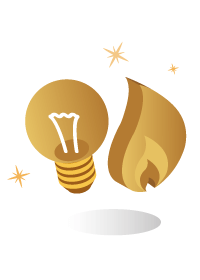 Lumo Energy, like its sister company Red Energy, is owned by the government-owned and operated Snowy Hydro, one of the largest renewable energy generators in Australia.
Snowy Hydro owns and operates the Snowy Mountains Scheme which consists of sixteen major dams; seven power stations; one pumping station; and 225 kilometres of tunnels, pipelines and aqueducts. Snowy Hydro is currently in the process of expanding to Snowy 2.0, to increase energy generation and storage capacity for the whole of Australia.
Lumo Energy Plans & Rates
Lumo Energy is only available in Victoria and South Australia, but you can sign up for both electricity and gas in either state.
Frequently moving house or a renter? Lumo Energy offers special plans and deals for Australians who frequently move house. Have your moving house connection/disconnection fees waived when you sign up for an eligible Lumo Energy plan and stay with it when you move to your new residence.
Below, you can find the available Lumo Energy plans in Victoria and South Australia, along with their rates and estimated annual cost. Remember, your actual rates and costs may vary so always check your address with the energy provider before signing up to make sure you're getting the best energy deal.
Lumo Energy Vic
Residential Victorians only have one Lumo Energy plan available.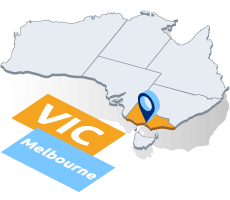 Lumo Value is available for both electricity and gas and customers can get:
Fixed rates until 31 August 2023
Free standard moves for electricity & gas
No exit fees
Flexible billing and payment options
Below you can find Lumo Value plan rates for electricity and gas in Victoria. Lumo energy rates are for the energy distributors in Melbourne, Victoria for postcode 3000 on a single-rate tariff. Your actual rates and costs may vary depending on location and your energy consumption.
Lumo Energy SA
In South Australia, Lumo Energy customers can sign up for three plans, Lumo Value, Lumo Basic, and Lumo Movers.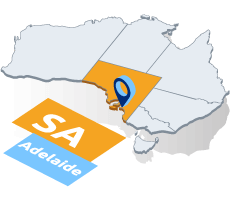 Lumo Value and Lumo Basic come with the same energy rates and discount off the reference price. The only difference between Lumo Value and Lumo Basic is that Lumo Value requires quarterly billing and eCommunication only while Lumo Basic has more flexible billing and communication options.
 Lumo Movers is great for renters and people who frequently move. Normally when you move house you need to pay a connection/disconnection fee but, with Lumo Movers, these fees are waived as long as you stick with Lumo Movers at your new property.
Below, you can find Lumo Energy rates for both Lumo Value/Basic, and Lumo Movers electricity and gas plans. Rates are based on the energy distributor for Adelaide, South Australia in postcode 5000 on a single rate tariff. Your actual rates and costs may vary depending on your energy usage and location.
South Australian Lumo Energy customers also get access to Lumo Rewards. If you sign up for a Lumo Energy plan in South Australia you can access deals, discounts, and vouchers with Lumo Rewards for:
Dining & entertainment
Fashion & retail
Homegoods
Fitness & wellbeing
Travel & transportation
Lumo Rewards is free to South Australian customers on residential Lumo Energy plans.
Other energy providers with Rewards Programs:
Lumo Energy Login & Lumo My Account
You can use your Lumo Energy login to access Lumo My Account online or with the Lumo app.
Lumo Energy My Account allows customers to access and manage their energy services online. You can get your Lumo Energy login information by registering online with a valid email address.
With Lumo My Account you can:
Monitor your energy usage
Manage your Lumo Energy billing and payments
Update personal details
Access Lumo Rewards (available in South Australia)
You can download the Lumo Energy app onto your phone or use your Lumo Energy login details online to access your account.
Lumo Energy Contact Guide
Customers can contact Lumo Energy in a number of different ways including:
Phone
Facebook Messenger
Fax
Post
Certain Lumo Energy plans require eCommunication only, so check your plan details before contacting Lumo. No matter if you're you're looking to sign up for Lumo Energy, or an existing customer who needs help with their account or service, you can find all Lumo Energy contact methods below:
Lumo Energy: Pay Bill
As a major energy provider in Australia, customers have several different ways to pay their Lumo Energy bills.
Not every bill payment method is available to every Lumo Energy plan, so make sure you haven't signed up for a plan that requires direct debit, for example, if you would rather pay by phone or cheque.
Lumo Energy bill payment methods include:
Set up a direct debit through Lumo Energy My Account
BPAY with Biller Code 275602 and the reference number located on your Lumo Energy bill
Call

1300 115 866

to pay your Lumo Energy bill over the phone 24/7
EvenPay by splitting your Lumo Energy bill into smaller, more frequent, payments
Post a cheque by mail to Lumo Energy, PO Box 4136, East Richmond, VIC 3121.
Pay in person at any Australia Post Office
Centrepay
If you're experiencing financial difficulty and need help paying your energy bill, you can call Lumo Energy at 1300 115 866 for help with discovering energy concessions and rebates you're eligible for, what payment plans might be available, and any other financial support there may be.
Lumo Energy Reviews
Lumo Energy reviews across the web are mixed at best, but it's important to remember that people are much more likely to leave a negative review rather than a positive one.
ProductReview customers give Lumo Energy 1.4 out of 5 stars. Out of the 991 Lumo Energy reviews left on ProductReview, 836 are 1-star. There are only 10 Lumo Energy reviews on TrustPilot, but customers give the energy provider 90% 1-star reviews and no 5-star reviews.
Customers' biggest complaints in their Lumo Energy reviews include:
Sudden price hikes
Difficulty contacting Lumo Energy customer service
Slow to connect solar panels
Delays with new Lumo Energy connections
Addy Oates says in their 1-star Lumo Energy review on TrustPilot:
I receive a txt message this morning saying that my gas evenpay is going from $24 a week to $50 a week. My yearly bill is less than $1000 but they want me to pay $2600 in the next year. When I called to ask why the response was the company has decided and that was that. What a joke as soon as my account is finalised under the new agreement I'm leaving this is disgusting
However, there are some positive Lumo Energy reviews available on the web as well. Many happy Lumo Energy customers have been with Lumo for years, and cite in their positive reviews:
Frequent notices about new, cheaper, rates that are available
Switching to Lumo Energy has led to lower energy bills
Lumo Rewards often gets customers good deals on shopping and experiences
Jenny9371 of Central Highlands and Goldfields, Vic cites the following reasons for her 5-star Lumo Energy review:
I've had my gas and electricity with lumo for over 5 years now including 2 house moves. They were super accommodating with dates for connection when I needed to change last minute from my last property. I've been with other providers where I've had nothing but trouble and the service with lumo is why I stay. I've just recommended lumo to my sister for her connection too. Thanks lumo for being my constant stress free experience
Click below to find a better deal for your home!