Moving can be stressful, no matter if you're moving out of your parents house for the first time, finally bought your own home, or need to find a new rental. Find out everything you need to know about moving; from week-of, day-of, and new-home checklists, to rental agreement templates, and making sure your home utilities are set up before you move; keep reading below and let Selectra take some of the stress out of moving.
Preparing to move house
So, you've decided to move. It can be overwhelming to sort out everything you need to organise and prepare before moving day. Everything from budgeting, to packing, to cleaning can seem like a daunting task, but getting ready early and taking it little by little can make the lead up to moving day a little easier.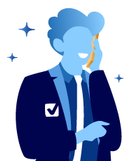 New House? – Get set up now!
Set up utilities at your new home in just one click!
Budget for your move: The cost of moving house
Depending on how you choose to move, where you're moving to, and whether you're moving into a fully-furnished rental apartment or buying a new home, the cost of moving house can differ greatly. When budgeting for your move, it's important to consider:
 Removalists: If you choose to hire removalists, this might be your biggest cost and things such as the size of your home, day and time you want to move, number of movers needed, and how far it is from your current location to your new home will all affect the cost of removalists. While smaller homes might cost anything from $300 to $500, a large family moving to a new home could cost upwards of $3,000, and don't forget to tip your removalists!
 Moving truck: If you decide to forgo the removalists, and instead enlist the help of friends and family, you might need to look into renting a moving truck. Moving truck costs vary depending on the size of the truck, and how long you need to rent it for but expect to pay anywhere from $70 to over $150 per day.
 Professional cleaners: If you clean your previous home before moving into your new one, professional cleaners can be a blessing. Depending on the size of your house and amount of cleaning to be done, a professional cleaning crew could cost over $150 for a three-bedroom home.
 Hidden costs: Boxes, tape, bubble wrap, food, home repair…all this might not seem like a lot but can add up. Budget in extra cash for all the little things you might need to buy or do before and during your move.
Create a moving day timeline
Before you move, it's important to create a moving timeline. This timeline might differ, depending on how long you have to prepare but the better organised you are, the easier your move will be.
 5-6 weeks before you move: Clean and get rid of everything you don't need or haven't used in a while. This includes old clothes, things in storage that you haven't touched in years, and any clutter. Selling, donating, or tossing means less in your home to pack!
 3-4 weeks before you move: Organise your moving day. This can include enlisting friends and family to help, or researching and getting quotes from removalists. Make sure to remember to take time off for moving day if you need to!
 2-3 weeks before you move: It's time to begin packing, starting with the things you don't need immediately such as out-of-season clothes, and decoration. Make sure you have all your packing essentials like boxes and tape and come up with a labelling system for boxes. This is also the time you should consider letting your utility providers know that you're relocating or cancelling your service.
 1-2 weeks before you move: It's crunch time, which means packing up almost everything you won't need in your final nights in your home, and leaving out the things you will still need like a few changes of clothes, bedding, and toiletries.
 The night of your move: The final night in your current home is the best time to pack up those final few things, leave out what you'll need the day of your move, and get to sleep nice and early.
 Moving day: Wake up early, eat a good breakfast, and get hustling! It's moving day, and if you kept yourself well-organised in the weeks leading up to this exciting day, you'll be better prepared to get out and move into your new place.
Moving tips and tricks to help you stay organised Find 30 tips and tricks for moving, from packing and planning, to moving day, to unpacking in your new home
Renting a new home?
If you're considering renting or moving into a rental home, there's a lot to consider before moving. Everything from the type of lease, to what you're looking for in your new home, to rental costs can seem like a lot to think about. However, the stress will all be worth it once you're in your new home.
Before renting
 Consider your budget: The average weekly rent in Australia is, according to the Domain Rent Report for September 2020 is $447 for a unit, and $460 for a house with prices varying by state. In addition to rent, consider other upfront and recurring costs such as bond, rental application processing fees, utilities, and renters insurance.
 What do you need? Think about your list of "must haves'' and "nice to haves" when beginning to look at rental homes. How many bedrooms do you need? Do you need parking or access to public transportation? What can you compromise on, for your perfect new home?
 Type of lease: There are short term leases, long term leases, month-to-month leases, and rent-to-buy agreements. Depending on your situation, one might be a better option for you than another depending on if you want stability or flexibility.
Finding a rental home
Once you know what you're looking for, it's time to start the hunt for the perfect rental. Always go see the property in person, before signing anything, to ensure you're getting exactly what is advertised and meet the owner or property manager. Once you've found the perfect home, it's time to submit a rental application and (hopefully) sign the tenancy agreement.
In order to make the application process as easy as possible, you'll need to gather some documents including proof of employment and income, references, identification, and a recent utility or phone bill. These will show the property manager that you're a reliable tenant who will pay their bills on time and respect other neighbours around you. This is particularly important for first-time renters who might not have a credit history or references from former landlords.
If your rental application is accepted, you'll need to sign a lease, or residential tenancy agreement. These differ depending on the state you live in but all contain much of the same information including landlord details and tenant details, tenancy terms and conditions, the cost of rent, rental bond, and rent in advance and how it will be paid, obligations, and special terms such as pets, smoking, or guests.
Moving checklists
Checklists for every step of the moving process can be invaluable, keeping you organised and on track to make your move as easy as possible. There's so much to remember when moving house, so here are some of the most important things that might slip your mind during this exciting time.
Utility connections
The good news? You probably won't need to worry about water connection in your new home. However, it's important to remember to relocate or switch your energy and internet connection so you're not left without a connection in the dark.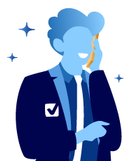 New House? – Get set up now!
Set up utilities at your new home in just one click!
 Energy: Contact your current energy provider, as soon as you know you're moving, regardless of whether you want to stick with them or find a new energy provider. Some energy providers can get you relocated either same-day or next-day for urgent connections, but most need at least a week to get your energy set up in your new home.
 Internet: With the NBN rolled out across Australia, it's easier to move house and keep your current internet provider if you want. However, if you want to switch your internet provider, check to make sure there aren't any fees for breaking your contract.
Change of address and mail redirection
It's a hassle to remember to change your address for all the mail you receive, thankfully the AusPost Mail Redirection service offers between one and twelve months of mail redirection service to give you more time.
Signing up for mail redirection is simple and can be done either online or in any local Australian Post Office, and all you need is a valid ID, your current and new addresses, and the names of the people whose mail you want to be redirected (including maiden names, nicknames, and alias). AusPost mail redirection starts at $33 for one month ($19.80 for concession card holders) and can be extended, changed, or cancelled.
While your mail is being redirected, it's time to change your address for your important mail. This includes:
Banking and financial institutions
Government offices
Subscription services
Vehicle registration and driver's licenses
School and work
Insurance providers
Home utilities
Healthcare providers
AusPost mail redirection also offers some
change of address help
for certain companies such as some energy providers, internet providers, and government offices, but you'll need to contact companies and offices they don't work with.
First time living on your own?
If it's your first time living on your own, there's a lot you will need to comfortably live in your new house. Furniture, cleaning supplies, things to cook with, and electronics can all add up and eat away at your budget. If you're starting from scratch, check out our first time moving checklist which has all the basics for every home, to help you plan and organise the first time living on your own and everything you will need.