Amber Electric is one of the newer nontraditional energy retailers within the NEM. With its renewable initiatives and real-time wholesale energy pricing, Amber Electric is doing away with traditional methods of retailing electricity. Discover how to sign up to Australia's newest nontraditional energy provider, and find all the information you need to know about Amber Electric, by reading more below.
Overview of Amber Electric
Amber Electric is an Australian energy company that was founded in 2017 by Chris Thompson and Dan Adams.
Amber Electric runs on the philosophy of "greener and cheaper" and sells 100% Green Power plans at wholesale prices. All of Amber Electric's plans are also 100% carbon neutral. The company uses a special app that get's synced with customers' smart meters to offer customers live data on the price of energy.
Energy is always cheapest when there are more renewable energy sources sending energy to the grid, such as during the day when solar panels are functioning. In this way, Amber Electric alerts customers when energy is cheaper to allow them to use electricity during these times to save even more money.
Amber Electric operates in New South Wales, South Australia, Victoria, and Queensland.
What Makes Amber Electric Different?
Here's a list of things that makes Amber Electric different from other energy companies:
Amber Electric offers you wholesale prices in exchange for a monthly fee.
They sell you carbon-neutral energy & green power at cost – meaning no mark-ups.
Amber Electric only makes money from your $15 monthly fee and not from marking up your energy price.
If you pay over the Default Market Offer for more than 12 months at a time, Amber Electric will credit you the difference.
They notify you when prices drop throughout the day so you can use your power when prices are cheaper.
All Amber Electric plans come with no exit fees and no fees for paper bills.
Keep in mind, you can only get Amber Electric if you have a smart meter. However, they will install one for your free of charge.
Is Amber Electricity Cheaper?
There are 2 things that make Amber Electric cheaper than other companies:
They don't mark up your energy prices meaning you pay the same price they pay which cuts out the middle man.
Apart from saving on the cost of energy, they alert you when prices drop and when prices rise, to help you use energy throughout the day when it's cheaper.
Amber Energy isn't the only Australian energy provider that runs a monthly subscription fee. Check out Elysian Energy as well.
Amber Electric Prices: Wholesale
Here is a list of Amber Electric rates so you can get an idea of what your average energy bill could cost:
Amber Electric Wholesale Rates 2023

| | | | | | |
| --- | --- | --- | --- | --- | --- |
| Plan Details | NSW | ACT | VIC | QLD | SA |
| Monthly Membership Fee | $15 / month membership fee | $15 / month membership fee | $15 / month membership fee | $15 / month membership fee | $15 / month membership fee |
| General Usage Charge* | 82.29c / kWh | 83.73c / kWh | 108.00c / kWh | 104.48c / kWh | 47.56c / kWh |
| General Daily Charge | 29.22c / day | 31.01c / day | 27.76c / day | 32.33c / day | 29.19c / day |
| Average FiT Rate | 6.9c / kWh | 6.6c / kWh | 5.2c / kWh | 1.2c / kWh | 4.9c to 60.0 / kWh |
| Estimated Annual Bill | $1,670 | $2,430 | $1,900 | $1,900 | $1,750 |
*Figures are for illustrative purposes only and don't compare all products, providers, plan features, offers, or rates. Products are compared like-for-like and any distinctions between products are clearly marked. Not all offers may be available in all locations or distribution networks. Rates based on electricity distributor for the capital city of each state listed (Postcodes: 2000, 3000, 4000, 5000 respectively). Calculations are based on the reference price. Any offers or estimated costs compared are for example purposes only and may change based on your individual circumstances or habits. Offers and availability are subject to change. Read more about Basic Plan Information here. Valid December 2023.
Important Information Show Less
Need Energy Advice ?
Selectra's energy experts are available to help you free of charge

(Free Selectra Service - Currently open)
Call center currently closed (free service - open Monday to Friday from 10am -7pm)

Speak to a
Selectra energy expert

about all your energy needs !
Is Amber Electric Legit?
Amber Electric is a legitimate company and the logic behind why they can help save money for their customers is sound. However, it is still possible to spend more on your energy bills when switching to Amber Electric.
To ensure that you actually save money when switching energy providers, you will need to make sure you use your energy when the prices are cheapest throughout the day.
If you don't plan to stay alert and monitor when you should and should not use energy each day, Amber Electric may not save you any money.
Amber Energy Review: Pros
No price markups means buying energy at cost
100% Green Power
100% carbon neutral
Advanced app for monitoring prices and adjusting use
Offers feed-in tariffs
Good if you are looking to save on your energy bills
Amber Energy Review: Cons
Must stay on top of daily rate changes
Hidden fees for connections & disconnections
Vulnerable to spikes in market prices
Not available everywhere
Email based customer service
Long wait times for customer support callbacks
Amber Electric Review
We took a look around the web at Amber Electric reviews from real customers to see how happy people were with their service.
Here is how customers ranked Amber Electric across the web:
TrustPilot Reviews: 4.6/5 Stars
Product Review: 4/5 Stars
Google Reviews: 4/5 Stars
Customers across the web rated Amber Electric very highly.
Customers on TrustPilot gave them 4.6 out of 5 stars with 82% of customers leaving 5-star reviews.
One Amber Electric review summed up their experience as follows:
Amber is brilliant, but it's not for everyone. They are focused on transparently helping all of us understand what is needed to switch to a renewable (and cheap) Energy Model. Right now, that means you should CHANGE your behaviours when prices are significantly higher or lower. I'm saving money with this model not because average wholesale prices are ALWAYS cheaper, but because I know what they are and I react accordingly. Some of this is programatic, like when I charge my car ( a big user and at 10c/KWh makes a big difference), and when I might let fridges turn off for an hour or two (all handled automatically), and some of it is me reacting to spikes and using a BBQ instead of an oven to cook a roast. I guess my point is these are the tools for change, but you do have to use them. – Peter Ross
This is a great summary of how these types of energy plans can and will likely save you money. Amber Electric might not be a great choice if you prefer to sit back and let your energy bill take care of itself.
Another customer left the following Amber Electric review:
I feel valued as a customer. Amber provides excellent customer service to their customers, value for money, their app is technically advanced and most importantly Amber is helping us reduce our carbon footprint and use electricity wisely everyday. All thumbs up 👍🏻 – Vin
While this review is short, it sums up what others could say in far more words. Customers feel valued at Amber Electric. They value the company's transparency and ability to communicate with the customer all while providing green and sustainable energy.
However, there are always a few negative aspects for every company.
One disgruntled customer left the following Amber Electric review:
Simply Disgraceful! So there are a few issues with this provider. Firstly they don't like sending bills. Apparently, they have issues with their billing system and the saga continues. Next, the billing when you do get it is damn impossible to make sense of. And finally well the claim that spikes only occur 1% of the time is simply false!
You are best steering clear of this awful provider in my view! – Haywardsbay Administrator
Several other customers complained about
price spikes, issues with billing and getting help with their complaints.
Therefore, we can conclude that Amber Electric is a good company for saving money if you can manage to stay on top of your bills and track your usage.
How to Sign up to Amber Electric
You can sign up for Amber Electric on their website at amber.com.au.
Amber electric says the signup process should only take 3 minutes. They will ask you some questions about where you live and your typical energy consumption habits and the screen will prompt you through the sign-up process.
How to Cancel Your Amber Electric Plan
Since Amber Electric has no lock-in contract or exit fees, you're free to cancel or switch your service at any time. If you would like to arrange a complete disconnection (if, for example, you're moving and don't want to bring Amber Electric with you) simply contact Amber Electric customer service to arrange the disconnection.
If you're interested in switching to a different energy provider, your new provider should contact Amber Electric for you to arrange the switch.
How to Contact Amber Electric Customer Service
Amber Electric runs as a predominantly online energy provider and suggests contacting their customer service team by email.
However, they do offer a call-back service if you want to speak with someone. You can call 1800 531 907 and leave a message explaining why you're calling and they'll ring you back within the next few business days.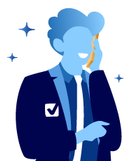 Want to Switch to a New Energy Provider?
Speak to an agent or see more plans for free !
How to Pay Your Amber Electric Bill
Currently, Amber Electric sends out monthly energy bills which are paid by direct debit, seven days before the due date. If you need to update the payment details you signed up with, you can send Amber Electric an email with the new details and they'll update your account for you. You can also receive paper bills free of charge.
If you're experiencing financial hardship, and might have difficulty paying your bills, contact Amber Energy to find out all the ways they can help you.
Amber Electric App
The secret to saving big on your energy bills with Amber Electric is in their Amber app. The Amber app not only keeps you up to date with live wholesale electricity prices and forecasts prices for the next 12 hours but also tells you what percentage of electricity is being generated from renewable resources at that moment.
In addition, solar PV customers can track the live solar Feed-in-Tariff throughout the day, including a 12-hour forecast and your daily solar export history to make sure you're maximising your solar benefits by sending more into the grid when the FiT is high, and using more when electricity rates are high.
Customers can also use the Amber Electric app to keep an eye on their energy usage day by day, with in-depth insights, to see how much you used and exported over the last 30 days. With the Amber app, you can see if you're wasting energy, and therefore money, and utilize energy-saving techniques to lower your energy bills.
Moving House With Amber Electric
As long as you're moving house within Amber Electric's retail network, you can easily move while keeping their wholesale electricity prices. At least three business days prior to your move, call or send Amber Electric an email with your move-in date so they can organize the connection at your new address. In addition, if you do not already have a smart meter installed at your new residence, Amber Electric will install one for you at no extra cost.
Keep in mind that you will have to pay a connection/disconnection fee when moving your Amber Electric service.
Click below to find a better deal for your home!