Sumo, Australian-owned energy and telecom provider in Victoria and New South Wales, as well as more recently Queensland and South Australia, is one of the few companies in Australia to offer energy and telecom bundles for maximum savings. Find out more about Sumo Energy plans, rates, and discover what customers say in their Sumo Energy reviews, by reading on below.
What is Sumo Power?
Sumo is an Australian-owned energy and NBN provider, and offers broadband, electricity, and gas services either bundled or standalone in various parts of the country.
Sumo Energy is a popular choice for energy provider, with about 40,000 customers across Australia. Do you want to see where Sumo Energy electricity and gas is available? Find a summary of where Sumo operates below:
Is Sumo Energy Any Good?
Sumo Energy is a well-known and popular energy provider in Australia, but is Sumo Energy any good?
Sumo Energy Review: Pros
Fair prices and plans
Combine Sumo internet + energy
Gas + Electricity for Vic & NSW
Overall positive customer reviews
Sumo Energy Review: Cons
Simple plans in QLD & SA
Few contact methods
No online account
Average solar feed-in tariff
 Overall, our research of Sumo Energy shows it's a great company to purchase energy from. Customer Sumo Energy reviews across the web are, overall, quite positive. Sumo Energy customers specifically say that Sumo customer support is responsive and helpful. In addition, customers who opt for combo packs of Sumo Energy + Sumo NBN can get a discount off their broadband bill.
 However, Sumo Energy does only offer limited plans in Queensland and South Australia, which is not necessarily bad, but it leaves limited choice. Some Sumo Energy customers who leave the energy provider a negative review cited unexpected price hikes a few months after first signing up, but this is subjective as each person's case is different based on their usage habits.
SUMO DealsSUMO offers a deal where if you register for Sumo electricity, gas & Internet, you can save up to $15 / month on your Interntet!
Sumo Energy Rates
Below, you can compare Sumo Energy rates by state.
When comparing energy rates by state always check your location to see what plans and rates are available to you. Your actual offers and costs may vary. Select your state from the list below to read more about Sumo Energy rates.
Choose your state from the dropdown list to see prices and rates.
Sumo Energy Plans Explained
Sumo energy plans differ depending on your location but typically come with simple, low rates and unconditional discounts, as well as occasionally a bonus sign-up credit. When signing up for a Sumo Energy plan, you will need to check your postcode or address to see what energy plans are available to you.
Sumo Energy plans by state:
Victoria or New South Wales: Sumo Assure & Sumo Freedom, as well as Sumo gas plans
Queensland or South Australia: Sumo Assure Advantage
Below, you can find a summary of Sumo energy plans available.
Sumo Assure
Sumo Assure is 100% online, and customers must agree to eBilling, e-communication, and direct debit bill payments in order to get these energy rates.
Sumo Assure is only available in Victoria and New South Wales and comes with variable rates and no conditional discounts, just simple rates and good savings. While Sumo Assure does tend to offer the best rates of the Sumo Energy market offers, customers who want to be able to call Sumo Energy or have flexible Sumo bill payment methods should probably consider a different plan.
Sumo Freedom
Sumo Freedom offers a bit more flexibility when it comes to how customers can manage their Sumo Energy account and services.
With Sumo Freedom, you get low, variable rates with no conditional discounts as well as flexible billing and payment methods (you can choose to pay either monthly or bimonthly). Sumo Freedom is only available in New South Wales and Victoria.
Sumo Assure Advantage
Sumo Assure Advantage is a flexible, variable rate energy plan with no lock-in contract nor exit fees. Sumo Assure Advantage is available in Queensland and South Australia. You can choose your billing and payment method with Sumo Assure Advantage, and even opt-in to monthly billing rather than quarterly.
Sumo Gas
Sumo offers natural gas in New South Wales and Victoria.
Sumo gas comes with variable rates, and you may qualify for a bill credit when you sign up. The availability of your Sumo gas plan depends on your location.
Bundle Sumo electricity, gas, and Sumo NBN and save up to $15 every month on your Sumo broadband bill.
Sumo Energy Bill Payment
Sumo Energy has a number of bill payment methods for you to pay a Sumo Energy bill.
The easiest way to pay your Sumo Energy bill is with direct debit. You can set up a direct debit online, with your Sumo Energy account number and postcode.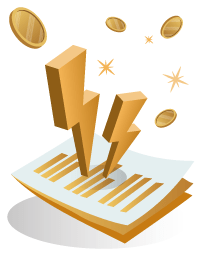 Other Sumo Energy bill payment methods include:
Make a one-off payment online (Quick Pay)
BPAY with the Biller Code found on your latest Sumo Energy bill
Telephone by calling 1300 885 175
Centrepay
Sumo Energy Contact
You can contact Sumo Energy by phone for sales and general customer support by phone.
Sumo Energy is available 9am to 4:30pm Monday to Friday. This number can be used to sign up for Sumo, cancel your Sumo account, or find support. You can call Sumo Energy with the following phone number:
Sumo Energy Phone Number: 13 88 60
If you want to pay your Sumo Energy bill over the phone, you can at any time with Sumo Energy Biller Code 206904. You can pay your Sumo Energy bill over the phone by calling:
Sumo Energy Bill Payment Number: 1300 885 175
Other Home Energy + Broadband Bundle Providers
Sumo isn't the only company in Australia to give customers discounts for bundling their home energy and broadband services together.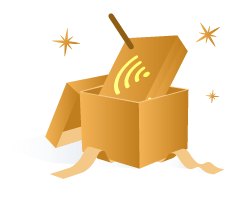 Oftentimes, companies that offer energy and broadband services will give you a discount when you bundle both together. This can be anywhere from $10 to $20 off your home internet bill every month. It's important to do your research, however, as this might not always be the best deal to help you save money. Sure, there is the convenience of keeping your accounts in one place, but you should always compare energy and broadband plans to find the best deal for your household.
Other companies that bundle energy and broadband are:
Click below to find a better deal for your home!