Removalist Cost & Tips for Hiring Moving Companies

If you're considering hiring removalists, there are a few things to keep in mind when shopping around for the best movers at the best price. Moving house is stressful, but hiring a quality furniture removalist company can make a massive difference. Read more below to learn about organising your move with moving companies and what to look out for.
What Do Removalists Do?
Removalists are professional moving companies who are hired to remove all your belonging from your old home and bring them to your new home.
Most removalists or moving companies offer similar services which they consider a standard removal job.
Standard house removals include:
Loading your packed belongings onto the truck
Transporting your belongings from your old address to the new address
Unloading your belongings at the new address
Carrying your belongings into the new house, where you want them
Selectra's Recommendation

Organise your move with Muval
Why Should I Hire a Removalist?
Unless you manage to convince friends and family, you will probably need to hire removalists to help you when you're moving house.
Removalists offer a range of services to make your move easier depending on the price you are willing to pay.
Reasons for hiring a removalist include:
Providing you packing materials such as packing boxes, bubble wrap, and packing tape
Packing and unpacking your belongings for you
Disassembling and reassembling your furniture for you
Moving & connecting large appliances and white goods for you
Cleaning your old home for you
Handling the process of moving interstate
Moving companies know how best to pack, transport, and unpack your belongings. They know how to load the truck in a way that minimises the chance of anything being damaged, and they can lift and carry heavier items so you don't risk being injured.
Many removalists are also insured, so if anything happens to go wrong during the move, you won't need to worry about paying extra out of pocket.
Hiring a removalist allows you more time to focus on other important tasks such as sorting out lease agreements and rental bonds, or setting up your energy connection and internet connection at your new property.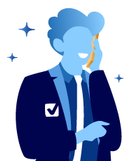 New House? – Get set up now!
Set up utilities at your new home in just one click!
How Much Does a Removalist Cost?
Most house removalists charge by the hour, but the varying rates and the amount of time needed for your move all affect the final cost which can make it tricky to budget for your move.
Most furniture removalists will charge anywhere from around $100 per hour, up to $350 per hour.
In the table below you can see the typical removalist cost in Australia based on the size of the home:
Cost of House Removals In Australia

| Expected Moving Cost | Size of Home | Number of Movers |
| --- | --- | --- |
| $125 / Hour | 1 Bedroom Apartment | 2 Movers |
| $175 / Hour | 3 Bedroom Apartment | 3 Movers |
| $245 / Hour | 3 Bedroom Home | 4 Movers |
| $315 / Hour | 4/5 Bedroom Home | 5 Movers |
Source: Hipages.com.au
Keep in mind that these rates reflect moves within the same area or town. However, moving interstate will have added costs due to the distance of travel.
How Much Do Removalists Charge Per Hour?All Purpose Removals estimates that the average removalist cost is somewhere between $129 and $179 per hour in Australia.
If you're looking to hire a removal company for your move, they will consider many different things when coming up with your quote.
Factors that influence the cost of removals in Australia:
The Size of the Home You're Moving From
Oftentimes, the size of the house you're moving from is a good indicator of the volume of items and belongings that will need to be moved, and therefore the removalist cost will be higher.
Larger house removals usually mean hiring more movers to remove everything, more time is needed to pack and unpack everything, and a larger truck is needed to carry it all, which all adds up.
For this reason, it's a good idea to get an in-house quote for furniture removals before hiring a moving company. With an in-house quote, moving companies come to your home and inspects all of your things, which allows you a more accurate quote for moving day.
The Distance Needed to Travel
The distance travelled when moving also considerably affects your removalist cost.
If you're moving across town, it will cost you a lot less than interstate removals. Removalists will charge you more or less for local and interstate removals depending on how far they need to travel to bring your things to the new address. While the average move within one city can cost between $100 to $300 per hour, interstate removals can cost several thousands of dollars.
The Day & Time of the Move
By now, it's no secret that moving companies charge by the hour.
The hourly removalist cost will usually depend on the day and time of your move. Even if you've found cheap removalists, there are some time-related factors that might make your move more expensive.
Time-related removalist costs include:
Moving on the weekend rather than during the weekday
Moving at the start or end of the month
Moving during the summer
Moving during peak traffic hours
Take off Work:Selectra recommends taking off work for you move. By moving on a week day you can save considerably on moving costs.
The Difficulty of the Move
Removalists can raise the cost of house removals if they experience any difficulties during the moving process.
Some potential difficulties might include:
Stairs or narrow elevators
Narrow hallways or doorways
Limited parking, including ease of access from the property to the moving truck
Large, cumbersome, or fragile furniture
Traffic between homes
Interstate removals in remote areas
Additional Services Needed
Apart from standard furniture removals, which include packing up the truck, transporting your goods, and then unpacking them at your new home, removalists can also be hired for additional services which will all affect the total cost of your move.
Additional services typically offered by movers include:
Supplying packing materials
Packing and unpacking your boxes
Setting up your furniture & appliances
Storing your belongings for a period of time
Offering home-cleaning services
How Can I Reduce the Cost of Removalists?
If you are on a budget and unable to find cheap removalists in your area, there are ways you can reduce that cost of removalists.
Ways to reduce the cost of movers include:
Finding your own packing materials rather than purchasing through the removal company
Packing and unpacking your own boxes, taking apart and assembling your own furniture, and connecting your own appliances in your new home
Moving smaller items yourself before the removalists and leaving the heavier items for them
Decluttering beforehand and donating or selling things you no longer need.
Preparing as much as possible beforehand like disconnecting your appliances, and clearly labelling all your boxes
Moving during off-peak times such as midday, midweek, and mid-month when the hourly removalist costs cheaper
Making sure there is adequate parking close by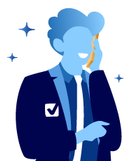 New House? – Get set up now!
Set up utilities at your new home in just one click!
How to Hire Removalists
Hiring a removalist is relatively easy and you can often get a quote online.
The most important step is to get multiple quotes from different, reputable, removal companies to find the best price for the best service.
When looking for reputable removal companies, consider the following:
 Research: Compare removalists and the services provided by checking different removalist websites on the internet. Make a list of furniture removalists you might want to hire and call them directly for more accurate quotes.
 Reviews: Read reviews left by others online. Do the moving companies treat all the belongings with care? Was anything damaged? Were the removalists efficient without being careless?
 Certifications: Before contacting moving companies, make sure they are accredited by the AFRA (Australian Furniture Removalists Association). House removalists that are AFRA-accredited are fully insured and, and have been trained to handle your belonging with care.
 Referrals: Ask friends and family who recently moved what furniture removalists they hired to get a trustworthy referral.
Once you have a few different removal companies in mind, make sure to get quotes from each. This way, you can compare removalists and quotes to get the best price. If you have a large house, or there are any circumstances where your move might make your move more difficult, try and request an in-person quote.
The removalist will come to your home beforehand to inspect your home and belongings and give you a more accurate quote based on the visit.
Organise Your Move with Muval Muval can help you find & book everything you need to move house. From interstate removalists to local removalists, and even removals insurance, Muval can help you. Book Your Move with Muval Today!
Tips & Tricks When Working With Removalists
If you've not already read our 30 tips and tricks for moving guide, there are a few things you can do during moving day to ensure everything goes as smoothly as possible.
 Greet your removalists and give them a tour of your old home. Show them where the bathroom is, break down what is in each room, and make sure to point out anything fragile or that needs to be handled with care.
 Stay at your old house while they remove everything. If they have any questions about how you want something packed, you'll be there to answer them, and you can make sure the truck is packed how you would like.
 Offer your removalists water. Moving is like a workout. Offer refreshments while the removalists are packing up the truck, and while they're unpacking at your new home.
 Keep in contact with your removalists when you go to your new house, as there might be traffic, a lunch break, or other circumstances that might affect when you all get to the new house.
 Give them a tour of the new home, and point out where you want different boxes to go. Show them what each room will be, if it isn't clear, to ensure all the correct boxes and furniture end up in the correct room.
 Once the service is completed, tip each removalist separately to show each of them you appreciate their work.
Click below to find a better deal for your home!