Foxtel Packages & Prices | TV, Streaming & NBN 2023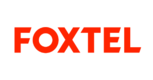 ---
With so many streaming services now available, choosing which content you want on-demand can be tough. Foxtel and Foxtel Now are both streaming services available in Australia, and offer similar content. So what exactly is the difference between Foxtel and Foxtel Now, and what channels and packages are available with each? To find out more about Foxtel, Foxtel Now, and Foxtel Go, continue reading the guide below.
Foxtel vs. Other Streaming Providers
Foxtel is an older model of television services, and although it is working to modernise its product offering through online streaming options, the question remains: Should you switch from Foxtel to another streaming service?
To answer this question, let's have a look at how Foxtel compares to other streaming services and what Foxtel does well and also not so well.

1. Foxtel vs Netflix:
Foxtel offers live TV and way more customizable plans depending on your interest, including live sports.
If you aren't interested in watching live TV or shows as they air, then Netflix could be a good substitute for you. Netflix also offers their own Netflix-produced shows and movies that you won't find on other streaming platforms which is also a plus. However, at the end of the day, Foxtel and Netflix are directed toward different consumers. This is important to consider when comparing them as you may find you are interested in having both live TV and unique streaming content.
2. Foxtel vs Kayo:
If you are interested in live sports as we mentioned above, Kayo is a good contender for a Foxtel substitute.
Kayo sports has nearly all the same channels as Foxtel Sport and comes at a fraction of the price. Foxtel Sport is around $75 while Kayo Sport is around $25. However, if you prefer watching all of your content in the same place, Foxtel offers more variety in the same service, while Kayo is strictly dedicated to sports. If you want to watch other things, you will have to subscribe to another streaming service as well.

3. Foxtel v Binge:
Binge beats out Foxtel in terms of variety of content and price.
The basic Binge plan comes with movies which are considered an extra feature with Foxtel. The price is also considerably cheaper for a basic plan running between $10 to $18 per month. With Binge and Kayo together, you can get more content than Foxtel at a cheaper price.
Foxtel Pros & Cons: Is Foxtel worth it?
So you are probably wondering: Is Foxtel Worth it?
The answer to that question comes down to the user and what you expect from your TV service.
Foxtel does have its advantages over streaming services, especially if you prefer having all your content in the same place and predominantly using your television for watching TV, shows and movies. Foxtel packages offer what you would get if you purchased multiple other streaming services together, which explains its higher cost.
The cons to Foxtel are its outdated methods of delivering content, lock-in contracts for lower prices, and that their plans limit you to a specific genre of television.
Here is a quick review of Foxtel's pros & cons for clarity:
Pros & Cons of Foxtel
Foxtel Pros
Foxtel Cons

All-in-one service
Flexible & Customizable
Live TV with all plans
Great variety at higher level plans
Offers fixed service & streaming service
Record live TV

More expensive than streaming services
Not very portable
Lock-in contracts
Cheaper plans are limited to a specific Genre
Foxtel does offer a stand-alone streaming service if you are interested only in streaming and not fixed on the idea of only watching content on your TV. Read on to discover Foxtel Now & the Foxtel Go app and how they differ from regular Foxtel.
Checkout other streaming servicesCheck out other streaming services like Stan & Hayu to see how they compare to Foxtel.
Differences of Foxtel, Foxtel Now, & Foxtel Go
Foxtel has two major services available to customers looking for on-demand entertainment: Foxtel & Foxtel Now.
What's the Difference between Foxtel, Foxtel Now, & Foxtel Go?
Foxtel uses a fixed TV or cable connection to function, while Foxtel Now allows content to be streamed from any device with an internet connection.
Foxtel vs. Foxtel Now Regular Foxtel refers to the traditional set-box top TV service and Foxtel Now is a streaming service created by Foxtel.
1. Foxtel Explained
Foxtel works with your existing TV connection to deliver live TV and on-demand content directly to your television. The Foxtel box can also act as a one-stop hub for your other streaming services so you can keep all your content in one place.
2. Foxtel Now Explained
You can stream movies and TV shows with Foxtel Now without the need for set-top boxes, installation, or even a previously existing TV connection. Like Netflix and other popular streaming services, Foxtel Now only needs an internet connection and a compatible device, such as a mobile phone, tablet, smart TV, Playstation 4, etc.
Here is a comparison table showing the difference between Foxtel & Foxtel Now:
Foxtel vs. Foxtel Now
Foxtel Packages
Foxtel Now

Standard set-top box TV service
Requires fixed hardware and installation
Uses TV or cable connection
Could have setup fees
Foxtel price starts at $49/month
Includes access to Foxtel Go app
Flexible contract options available

Foxtel streaming service 
No set-up or installation required
Can be used anywhere with internet
No set-up fees
Foxtel Now price starts at $25/month
Includes Foxtel Go
3. Foxtel Go App Explained
Foxtel Go is an app developed by Foxtel to allow regular Foxtel customers to take their cable TV experience with them on the go.
Your viewing options will be limited to only the shows or packages you have included in your Foxtel package. You can use the Foxtel Go app with most small-screen devices including iPhone, Android, Chrome, and Safari.
The Foxtel Go app is free to download and use for anyone with an existing Foxtel or Foxtel Now subscription and allows you to register up to five devices, with two devices streaming simultaneously.
See our full page on Foxtel Now plans, prices and what you can watch with the streaming service. 
Cost of Foxtel Packages & TV Channel Options
Now that you know the difference between the services that Foxtel offers, let's take a look in greater detail at the plans and pricing for Foxtel's main set-top box television service.
The Foxtel box service is flexible and allows you to adapt your subscription to include certain Foxtel channel bundles or packages to fit what you are interested in.
You can opt to sign up for a month-to-month Foxtel package and cancel anytime or pay a little less for a 12-month contract with no set-up fees.
Here's a closer look at Foxtel packages and their cost:
Prices as of June 2022 & subject to change.
If you decide you want to sign up for a month-to-month Foxtel package you will need to pay additional fees and setup costs. However, if you sign up for a 12-month Foxtel plan these fees are waived.
Foxtel setup and installation fees include: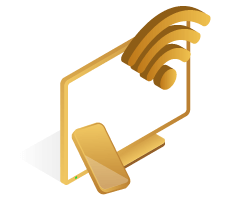 $150 Foxtel iQ4 box fee
$36 standard connection fee
$100 professional install fee
Below, we summarize available Foxtel packages in the same order as our table above.
1. Foxtel Plus Bundle
Foxtel Plus is the most basic Foxtel package as well as their cheapest. .
With the Foxtel Plus bundle you get access to entertainment, lifestyle, docs, reality, and drama content across 50+ channels.
Some of the big-name channels in the Foxtel Plus Package include:
Fox channels
BBC channels
Nick Jr, NickMusic, and PBS Kids
MTV Classic, Club MTV
Aljazeera
The Foxtel Plus package is $69 per month if you choose a no lock-in contract or $59 per month with a 12-month contract
However, with the 12-month contract, you also get the Favourites Foxtel Channel Pack included.
2. Foxtel Movies HD Bundle
The Foxtel Movies HD bundle includes both the Foxtel Plus Bundle + Movies HD, and has over 1,000 hours of on-demand content as well as live movies available to stream.
The Foxtel Movies bundle covers a range of on-demand movie genres from the latest blockbuster action movie, to beloved romcoms and classic dramas. If that isn't enough, Foxtel Movie HD also includes 10 ad-free channels with live movie streaming.
The Foxtel Movies package costs $69 per month with no contract or $56 per month with a 12-month contract.
3. Foxtel Sports HD Bundle
The Foxtel Sports HD bundle brings together all the most popular in sports across 12 live HD sports channels.
The Foxtel Sports HD Bundle starts at $59 per month with a 12-month contract or $74 per month with no contract.
This Foxtel package includes sports channels such as:
Fox Sports News
Fox Cricket, Fox League, Fox Footy, Fox Sports, and Fox Showcase
ESPN
beIN Sports
Eurosports
BBC Earth
Foxtel Sports HD bundle also includes the full selection of Fox Plus channels, so you can enjoy the news, music, documentaries, and reality TV when your team isn't playing.
4. Foxtel Premium Bundle
The Foxtel Premium bundle is a step down from the most expensive (and complete) Foxtel package. The Foxtel Premium Bundle has both live and on-demand content available and includes everything that the Foxtel Plus, Foxtel Movies HD, and Foxtel Sports HD plans have as well as four additional kid-safe channels for family-friendly entertainment.
The only difference between the Foxtel Premium Bundle and the Foxtel Platinum Plus Bundle is that you don't get the "Favourites" pack included, and you also can't use the multiscreen function.
The Foxtel Premium Bundle costs $99 per month with no contract or $79 per month with a 12-month contract.
5. Foxtel Platinum Plus Bundle
If you want it all, the Foxtel Premium Plus bundle is the ultimate in entertainment services and includes every Foxtel package available, as well as additional channels and services.
The Foxtel Platnum Plus Bundle costs $140 per month with no contract or $100 per month with a 12-month contract.
The Foxtel Platinum Plus bundle includes:
Foxtel Plus
Foxtel Sports
Foxtel Movies
4 kid-friendly channels
Foxtel Favourites: 10 additional channels
Multiscreen functionality
Netflix Standard Plan included
Can't Find the Perfect Foxtel Package? Foxtel lets you build your own Foxtel package. Customise your Foxtel bundle with a Netflix subscription, extra content including kids, drama, or sports, upgrade to HD or Multiscreen, and get international television from select channels.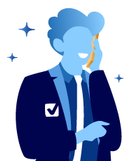 Compare plans, sign up & start saving today!
See the latest offers and switch today, hassle-free
Foxtel Broadband / NBN Bundles
If you need a new broadband connection and want to get a Foxtel package at the same time, you can now get a Foxtel NBN bundle which includes your chosen Foxtel package + NBN 50.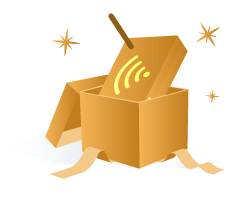 All Foxtel broadband plans include:
An NBN 50 connection 
Typical evening speed of 52.6Mbps
Unlimited data usage
12 or 24-month contract
$140 upfront modem fee
$99 Foxtel setup fee
With a Foxtel NBN plan, you can choose which Foxtel package works best for your household. Below you will find which Foxtel Broadband + Foxtel Package bundles are currently available, along with the monthly cost.
Foxtel NBN Packages
Foxtel NBN Bundle
Total Monthly Foxtel NBN Price
(Foxtel Broadband + Foxtel Package)
Unlimited Foxtel NBN +
Foxtel Plus
$124 / month
Unlimited Foxtel NBN +
Foxtel Movie HD
$136 / month
Unlimited Foxtel NBN +
Foxtel Sports HD
$138 / month
Unlimited Foxtel NBN +
Foxtel Premium
$153 / month
Unlimited Foxtel NBN +
Foxtel Platinum Plus
$185 / month
Valid June 2022. Prices are subject to change. Figures are for illustrative purposes only and don't compare all products, providers, plan features, offers, or rates. Products are compared like-for-like and any distinctions between products are clearly marked. Your actual offers may vary.
New Foxtel iQ5 Box
You may have heard of the new Foxtel iQ5 box. It's Foxtel's answer to the massive exodus fixed-line TV companies are seeing all across Australia since the advent of online streaming platforms.
In a nutshell, the Foxtel iQ5 box replaces the need for a wired connection to the cable TV network by using your internet connection instead. What this means is that you can have your traditional Foxtel package with the same user experience without the need of having a technician come out and install it for you. Just plug it in, connect it to the internet, and you're live!
The Foxtel iQ5 is really revolutionary in terms of the freedom it gives customers who once relied on a fixed-line service. The iQ5 box allows you to watch all your favourite channels and shows just the way you normally would, but essentially cuts the cord. You could potentially take the box with you when you go on vacation, for example.
Although the Foxtel iQ5 isn't really something to write home about for customers who prefer using streaming services or Foxtel now, it is a good option for those who still want to use their television the old-fashioned way and get the same "Foxtel experience" as always. The iQ5 is also Foxtel's answer to the announcement that they will lose access to the Telstra cable network in June 2023. By developing this box to run completely online, free of cables, they have essentially shored up their future for current customers.
So what can the Foxtel iQ5 box do?
Turn a normal TV into a smart TV via apps like Netflix & Youtube
Watch live TV & on-demand TV
1TB of storage for recording live TV
Connect your aerial cable to get free-to-air content
Stream content in 4K (depends on speed of internet)
The Foxtel iQ5 box has many improvements that the Foxtel iQ4 box lacks, such as using your internet connection vs satellite or cable. The iQ5 has a better processor than the Foxtel iQ4 which makes a world of difference when streaming 4K sports and other content. However, if you don't have a 4K TV, then you would be better off going with the Foxtel iQ4 box for a cheaper price of $125.
The Foxtel iQ5 costs a steep $199 and is currently only available to older customers and to those who will be left without television in 2023 due to a lack of satellite reception as an alternative. 
Foxtel Phone Number & Contact Methods
Looking for Foxtel contact methods?
The easiest way to contact Foxtel is through the Foxtel Live Chat feature, available online. However, customers can also call or text Foxtel using one of the following phone numbers:
Foxtel Contact Numbers
Foxtel Contact
Foxtel Phone Number
New Customers

1300 130 799

Existing Customers

1300 657 346

Overseas Customers

+61 3 8325 2701

Foxtel Tech Support
Text Messaging

0419 837 172
Foxtel Contact Hours
New Customers: Monday to Sunday, 8am - 8pm
Foxtel Package changes: Monday to Sunday, 8am - 8pm
Foxtel Tech Support: Monday to Sunday, 8am - 10pm
Billing & Account Help: Monday to Friday, 8am - 6pm
Foxtel Bill Payments
Foxtel bill payments are due on a monthly basis.
You can view and manage up to 24 months of your Foxtel bills and account either online through Foxtel My Account or the MyFoxtel app. You can change your Foxtel bill cycle once every 12 months.
You can pay your Foxtel bill with the following bill payment methods:
Direct debit from a nominated bank account or valid credit/debit card
Bill payment online or over the phone with a valid credit/debit card
BPAY
AusPost
Foxtel FAQ
What's the difference between Foxtel Now and Foxtel Go?
Foxtel Now is a streaming service available through Foxtel as a separate, standalone, subscription. Foxtel Go is free to use and included in both your Foxtel and Foxtel Now subscriptions, and allows you to take your favourite shows and movies on the go with your phone or tablet.
How do I get Foxtel Now for Free?
All new Foxtel customers can get a free, 10-day Foxtel Now trial with no obligation. Cancel your Foxtel Now subscription any time before the 10 days are up and you will get to enjoy Foxtel Now until the end of your trial without getting charged.
Is Netflix free with Foxtel?
You can include a Netflix subscription, or connect your current Netflix subscription, to your Foxtel package. Only the Foxtel Premium Plus package includes a Standard Netflix Plan with your service, otherwise, you will need to pay an additional fee for your Netflix subscription.
Are there Foxtel Package for Seniors?
Foxtel does not offer any special packages or discounts for seniors or pensioners. However, Foxtel is much more affordable now than it used to be, with permanent price decreases making the most basic Foxtel package start at just $59 per month.
How to Cancel Foxtel
You can cancel your Foxtel Now subscription at any point without penalty, as Foxtel Now is a month-to-month subscription. Simply go to your Foxtel account and select deactivate. If you cancel Foxtel Now before your 10-day trial you will not be charged and your trial will continue until the end of the 10-day period.
If you want to cancel your Foxtel subscription, you will need to check your contract type as there may be a termination fee you need to pay. Any hardware, such as your Foxtel box, will need to be returned in its original packaging. If you lost the original packaging Foxtel will supply you with a new one. You will need to create a return label for every Foxtel box you wish to return.
If you have a Foxtel iQ2 box or older, you do not need to return it.
What does a set-top box do?
A set-top box, such as the Foxtel box, allows you to stream content from a provider through your TV. A set-top box converts a digital television signal into analogue to watch on a conventional TV set. If you have a smart TV, it will do most of the same things as a set-top box without the need for actual hardware.
Click below to find a better deal for your home!