First House Checklist: Free PDF Download

Moving out on your own & trying to find things to buy for a new house? Welcome to the ultimate first home checklist. Here you will find all the items you need for setting up your first home or first apartment. You can also download and print our PDF first apartment checklist and check off items as you go to help you organise your move.
✍ Printable First House ChecklistDownload & print the free PDF first apartment checklist here!
Download PDF
First House Checklist
In this First house checklist, we will help you identify what items you need for your first home, what items you already have and things to buy for a new house.
To make things easier for you, we have divided this guide into easy to navigate sections.
Our first home essentials checklist covers:
Kitchen Essentials
Bedroom Essentials
Living Room Essentials
Bathroom essentials
Study/Work Essentials
Other First House Essentials
In addition to this guide to your first apartment checklist, we also have created a PDF document with a simplified checklist of things to buy for your first home. You can click on the link in the box above to download and print the free PDF first home checklist to check off items as you go!
For now, read on to learn what things you may need to buy for a new house!
Kitchen Essentials
Unless you plan on ordering food for every meal, and eating on the couch for the rest of your life, you're going to use your kitchen at some point.
You might not need everything on the list all at once, but building your kitchen up with these essentials will make it easier to cook meals and entertain friends and family in your first house.
Essentials For Cooking in Your First Home
Pots and pans: Try to get a few different sizes, with lids. Cooking with the appropriate-sized pot or pan for the stovetop burner leads to less wasted energy and a more even cooking
Cooking utensils: A basic set with a spatula, tongs, a slotted spoon, and ladle. Buy plastic or wooden items to avoid damage to Teflon
Knife set: A paring knife, chef's knife, and bread knife
Knife sharpener: (optional, but it will greatly help you in the long run)
Scissors: Heavy-duty kitchen scissors are quicker and cleaner when cutting pizza or roughly chopping herbs and vegetables.
Chopping board: plastic for meat & wooden for vegetables and other foods
Measuring tools: kitchen scale, or measuring cups and spoons
Can opener
Bottle opener
Baking sheets and baking trays
A coffee maker: french press, filter coffee, or espresso machine
Tupperware or other food storage containers
Large home appliances: If you are renting-to-buy or are moving to an unfurnished place.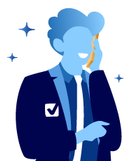 New House? – Get set up now!
Set up utilities at your new home in just one click!
Dinnertime Essentials
Kitchen table and chairs: Or somewhere to sit and eat whether it's a bar counter, kitchen island, or full table. Just make sure to measure the height before buying chairs!
Plates and bowls: A basic set with dinner plates, salad plates, and bowls
Cutlery: Forks, knives, spoons, and teaspoons
Cups and glasses: Water glasses, wine glasses, beer mugs...whatever you need and will use the most
Coffee mugs
Linens: Placemats, tablecloths, napkins, etc.
Kitchen Cleaning Supplies Checklist
Dish soap
Hand soap
Sponges
Microfibre cloths or other cleaning rags
Paper towels
Dishtowels
Dish drying rack
Multipurpose cleaner, glass cleaner, disinfectant cleaner, bleach
Garbage bins and bags
Bedroom Essentials
While the only truly essential thing you need in your first bedroom is a bed it's best to invest in your bedroom before investing in rooms you will use less often.
Afterall, most people spend around 8 hours in their bed every day!
Make sure you have the following items for your bedroom:
Bedframe and mattress
Pillows
Bedding: Sheets, duvet and duvet cover, blankets, pillowcases, and mattress protectors
Bedside tables or nightstands
Lamps and lighting
Extension cords and/or power strips
Closet organization: Hangers, baskets, drawers, and shelf dividers
Mirrors
Curtains, drapes, and curtain rods
Living Room Essentials
You might not need a lot for your living room, but it's one of the more expensive rooms to furnish, mainly due to the cost of sofas, television, and other large furniture items.
If you are renting a room in your first house, then you may not need to buy anything from our first house checklist for this category.
However, if you do have a living room, then below you will find all the things to but for your first home's living space:
Seating
Coffee table
Side tables
Lighting and lamps
TV: you can skip the TV and subscribe to a streaming service instead
TV stand
A sofa is not always necessary!Check out youtube for using a single bed mattress and decorative cushions as a minimalist sofa!
Bathroom Essentials
Your bathroom is one of the spaces you will use every single day.
For this reason, it's a good idea to invest in making your bathroom as efficient and comfortable as possible in your first home.
Consider purchasing the following items for your bathroom:
Impermeable shower curtain
Bathmat
Towels: Bath towels, and hand towels
Plunger
Toilet cleaning brush
Showerhead: Purchasing a high-quality showerhead can save you water, increase your water pressure, and make for a better showering experience
Hand soap
Toilet paper
Lighting Upgrading your bathroom lighting can transform a dull and dark space and make your bathroom feel larger and more comfortable to use. Opt for white light in bathrooms for better visibility.
Study & Working from Home
As we all know (thanks to COVID-19) working from home has become commonplace.
It's more important than ever to have a designated work-from-home space to help you focus if you're studying or working from home.
Consider the following work from home items for your first house:
Desk and comfortable desk chair: A comfortable desk chair is well worth the investment if it means reducing back pain after a day of work or school
Lamps and lighting
Monitor, laptop stand, and other equipment
Surge protector and power strips: Not only will it protect your computer, but you can easily shut off your electronics for efficiency and save energy & money at the end of your day
Additional NBN internet router or home wifi extender
Looking for a new Internet provider? Compare internet providers in Australia to find a better plan to help you work and study from home without interruption!
Other First House Essentials
While this first apartment checklist has been about mainly material items, you may be wondering what non-material items you should be dealing with when moving into your first home.
For this, you can take a look at our complete checklist for moving into a new house as well as our guide to renting for the first time.
However, there are a few more physical items you should add to your first house checklist, including items for cleaning, first aid supplies, and outdoors equipment.
Getting the basic items before you actually need them (especially when it comes to tools or first aid) means that if any emergency arises it can be dealt with quickly.
First Aid Kit Essentials
Accidents happen, and you don't want to be left without the basics of first aid for when they do.
Whether it's a burn, cut, scrape, or headache, most small premade first aid kits come with the basics of what you need if you don't want to build your own.
First aid kits should include:
Bandages or Band-Aids in different sizes and shapes
Gauze
Medical tape
Cotton balls
Hand sanitiser
Antibiotic ointment
Antiseptic spray, wipes, or liquid
Thermometer
Painkillers and OTC fever reducers
Hydrocortisone cream
Antihistamine
Cough and cold medication
Tools & Essentials for a Basic Toolkit
A basic toolset can make everything easier. (We're looking at you IKEA).
Many people drag their feet when it comes to buying tools. However, think of tools as an investment, and they will always be there when you need them next.
When choosing a toolset, you can buy a pre-made kit with all the basics but most of the tools won't be of good quality. Instead, building your own toolset with what you need can often be cheaper, and get you higher-quality tools that will last longer.
Consider the following items for your first tool set:
Screwdriver with interchangeable heads: At least a Philips head and flathead, but Allen wrenches and other head types might be useful
Adjustable wrench
Hammer
Pliers
Hardware: Screws, nails, nuts & bolts, etc
Utility knife
Tape: Electrical and duct tape
Spare light bulbs
Flashlight
Batteries
Small sewing kit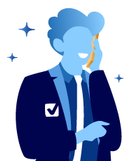 New House? – Get set up now!
Set up utilities at your new home in just one click!
Cleaning Supplies Essentials Checklist
We're far more likely to want to clean if there's already cleaning supplies in our home.
Getting the basics for cleaning the surfaces of your home, such as an all-purpose cleaner, some microfiber cloths, a mop, and a broom, will go a long way in keeping your new home looking new.
Make sure you have the following cleaning products:
All-purpose, bleach-free cleaner
Bleach or bleach-based cleaner
Toilet cleaner
Glass cleaner
Floor cleaning solution
Rubber gloves
Microfibre cloths
Paper towels
Sponges
Dish detergent
Mop and bucket
Broom and dustpan or vacuum
Toilet brush
Laundry detergent and fabric softener
Laundry machine and clothes dryer or drying rack
Garbage bins and garbage bags
Outdoor Home & Garden Essentials
If you're lucky enough to have a garden or another outdoor space, it will probably need maintenance so you can enjoy your time outside.
To get the most out of your outdoor space, here are some things you should consider investing in.
Outdoor table and chairs (with something for shade from the direct sun)
BBQ
Trash bin: Check with your local council on trash pickup and regulations regarding trash cans
Gardening tools: A small trowel, rake, and gardening gloves
Shovel
Lawnmower and weed wacker
Renewable energy and your new home Consider looking into solar panels, or other small-scale renewable energy sources, for your new home
First Home Safety
Once you've moved into your new home, it's essential to make sure your new place is safe and secure.
Some of these safety features might not be applicable, for example, if you're a renter you might not be able to change the locks or install an off-the-shelf security system.
Change the locks to your front door (if applicable and possible)
Set up a security system
Install smoke alarms and carbon monoxide detectors
Purchase a fire extinguisher
Hang curtains for privacy
Get insurance: Home insurance, contents insurance, or renter's insurance depending on the type of coverage you need
Click below to find a better deal for your home!