Diamond Energy is one of the leading renewable energy providers in Australia, offering customers green energy and solar power incentives, in addition to a highly-rated customer service team. Should you choose Diamond Energy to be your energy retailer or is a different energy provider a better choice? Read more below to find out all the information you need to decide!
What is Diamond Energy?
Diamond Energy is consistently ranked as Australia's number 2 greenest energy company (right behind Enova Energy).
They are one of the leading renewable energy providers in Australia and have operations in New South Wales, Victoria, South Australia, and Queensland. Diamond generates its own energy from a variety of resources, including solar, bio-energy, wind, and wave power.
In addition to their renewably sourced energy, Diamond offers big incentives for customers with solar panels, including high feed-in tariffs and extra rebates as well as the ability to opt-in to their GreenPower accredited Diamond Pure Plus programme.
Diamond Energy is a small energy provider, they offer fewer energy plans but instead focus on offering high solar energy rebates to their customers.
In the section below you will find a list of all the Diamond Energy rates and plans available.
Diamond Energy Rates & Plans
Diamond Energy only has one plan called the Everyday Renewable Saver. the Everyday Renewable Saver plan includes a zero lock-in contract and no exit fees.
Their Every Day Renewable Saver plan is available on multiple tariff options, including:
Single rate tariff: flat rates no matter the day or time
Time of Use: rates fluctuate based on time of day and the peak hours for energy demand
Optional Controlled Load 1 & 2: lower rates for energy-heavy appliances- runs on a separate meter
Depending on the distribution zone and type of tariff chosen, discounts could range from 3% off the reference price to over 13% off the reference price if conditional discounts, such as pay on time and direct debit, are met.
In addition, customers with solar PV could benefit from Diamond Energy's solar feed-in-tariffs which start at 7.0c/kwh for their market offer.
Here is a list of Diamond Energy Prices in each state. Choose your state from the drop-down list to see rates in your area.
What if I don't have solar panels?While Diamond Energy does focus heavily on customers with solar PV systems, those who don't have solar can still benefit from Diamond Energy's conditional discounts, such as pay on time or direct debit, while knowing that they are supporting one of the greenest energy retailers in Australia.
Need Energy Advice ?
Selectra's energy experts are available to help you free of charge

(Free Selectra Service - Currently open)
Call center currently closed (free service - open Monday to Friday from 10am -7pm)

Speak to a
Selectra energy expert

about all your energy needs !
Diamond Energy Reviews
Here's how customers rate Diamond Energy across the web:
Product Review: 3.9 Stars 78
Google Reviews: 4.1 Stars 82
TrustPilot Reviews: 4.7 stars 94
CHOICE review: 76%
We took a look around the web at Diamond Energy reviews to see what customers thought about Diamond Energy.
Overall, Diamond Energy received high marks from customers.
By taking into account the ratings from the sites mentioned above we can estimate that Diamond Energy customers have an 83% satisfaction rate. This is considerably better than other energy providers.
Positive Diamond Energy reviews from customers mention the company's customer-first mentality and receiving large discounts with solar panels.
One customer left the following Diamond Energy review:
I'm a long time customer with Diamond Energy. I like to support renewable energy and support companies who work in that direction of creating a sustainable future.
The products at Diamond Energy are very competitive and the customer service is always great, fast and uncomplicated. They also support you in choosing the right product and tariff for your circumstances. I also like their referral program which gives me long term and ongoing discounts on their products. – Andy N.
This review echoes so many others that talk about the ease of doing business with Diamond Energy, and how they see fairly priced green energy with an uncomplicated approach to customer care.
Another happy customer left this Diamond Energy review:
I have now been with Diamond Energy for 6 years. I have always been happy with their feed-in credit, even though it has dropped by 2c, but the discounts I receive make up for that. They have always been very helpful and responsive when I have rung with issues. I say "go away" (not so politely) when those pesky various call centres ring. – Lyn T.
It's not like most customers to be so supportive of their energy company or to defend them publicly, but this is a common trend seen throughout many of the Diamond Energy reviews we found.
Still, there are some negative aspects to any company. For the most part customers tend to complain about Diamond Energy's Green Power charge called the Diamond Pure Plus charge.
This can be seen in one customer's Diamond Energy review:
Be Aware of hidden charge so call Diamond Pure plus 100%. The company charge me more than $60 on every invoice on top of Electricity under the name of Diamond pure plus 100%. Many customers not aware that this fee is not required to pay and it's on top of their electricty usage. Stay with them if you want to pay extra charges and hidden fees.
Diamond Pure Plus is the name of the option charge offered by Diamond Energy to add Green Power to your plan. It appears there were several customers paying this fee without being aware it was optional.
In this case, the solution is quite simple. It's important you do your research before deciding to switch energy companies, and that includes Diamond Energy.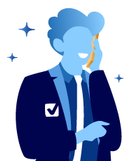 Want to Switch to a New Energy Provider?
Speak to an agent or see more plans for free !
Diamond Energy Green Offerings
For customers with an interest in renewables and solar power, Diamond Energy offers attractive green energy options.
Most notably Diamond Energy offers:
Green Power & Diamond Energy Pure Plus
Diamond Energy Solar GridCredits 100
Green Power & Diamond Energy Pure Plus
The Diamond Energy Pure Plus programme is the name of Diamond Energy's Green Power initiative.
With the Diamond Pure Plus programme, Diamond Energy offers Green Power at an additional charge of:
5.5c/kWh = 100% Green Power
2.75c/kWh = 50% Green Power
By adding Green Power to your energy account, Diamond Energy will commit to purchasing energy from accredited renewable energy generation sources for the equivalent of however much energy you use. Adding Green Power is a great way to ensure your energy is coming from renewable sources, encourage energy companies to purchase energy from renewable generators and also reduce your carbon footprint.
You can add or remove Green Power from your account whenever you like.
Diamond Energy Solar GridCredits 100
Perhaps their most attractive offers are Diamond Energy's solar feed-in tariffs and GridCredits100 plan.
Diamond Energy offers a standard 7c/kWh payout rate for solar feed-in tariffs. While this number may seem a bit low, it's actually higher than the market offer in most areas of Australia.
However, if you really want to earn money from your solar panels, Diamond Energy offers certain customers access to their Diamond Energy GridCredits100 plan. The GridCredits 100 plan is only available for customers with solar battery storage systems.
With the GridCredits100, Diamond Energy will purchase electricity from your solar battery at a price of $1/kWh when energy is in extra high demand.
In this way, Diamond Energy can help relieve pressure on the energy grid and solar battery owners can make an extra dollar.
Diamond Energy Solar panels
If you don't have solar panels and are interested in purchasing some, Diamond Energy works with third-party retailers to provide solar panels to households in Australia.
For more information on buying solar panels through Diamond Energy, you can contact them by email.
You can find a list of accredited solar installers in our guide to solar energy and the Clean Energy Council. 
Diamond Energy Contact Details
Diamond Energy is routinely cited as having good quality customer service and a customer-centric mentality.
For those who don't like to wait on hold (that would be everyone) Diamond Energy has no phone menu to get through before talking to a real person.
On top of this, they have an Australian-based call centre.
Unlike other companies who have multiple phone numbers to call for different queries, Diamond Energy has just one phone, and one email, to contact customer service.
Here's is a table showing Diamond Energy's contact information:
How to Contact Diamond Energy
Diamond Energy Contact Method
Contact Information
Diamond Energy Contact Number
1300 838 009
Email Address

[email protected]

Fax Number
03) 9006 9031
Postal Address
Diamond Energy
Level 1, 695 Burke Rd
Camberwell, VIC 3124
Opening hours
Weekdays from 8:30am to 6:00pm (AEST).
Sign-up to Diamond Energy
If you're interested in subscribing to Diamond Energy, whether moving to a new address or switching providers, you can do so online with Diamond Energy's Switch4Good page. When signing up, you will need to provide identification, in addition to standard contact and address details.
Current customers interested in moving house with Diamond Energy can do so by filling out this page at least three business days before moving. If it's an urgent matter and you are moving in under three business days, call 1300 838 009 during normal business hours.
10 Day Cooling Off PeriodAustralia law allows all energy subscribers a 10-business-day cooling off period after subscribing to an energy service, during which you can cancel your service at any time without penalty. Outside of the cooling-off period, you can cancel your energy service with Diamond Energy by contacting them over the phone or by email, at least three business days before you wish to be disconnected.
Click below to find a better deal for your home!