ReAmped Energy is a rapidly growing energy provider in Australia, claiming to offer low low electricity rates thanks to being 100% online, from signup to contact and account management. But, does this mean ReAmped Energy is worth it? Continue reading below to learn more about ReAmped Energy plans and rates, what 100% online actually means for a ReAmped Energy customer, and find out what customers think in their ReAmped Energy reviews.
ReAmped Energy Plans
ReAmped Energy has a number of different electricity plans available to Australians in NSW, ACT, Vic, Qld, and SA.
It's important to remember that ReAmped Energy is 100% online. This means you not only need to sign up for a ReAmped plan online, but you will need to agree to direct debit as your bill payment method, agree to eBilling, and 100% online communication with ReAmped Energy if you ever need any help with your account.
If you're not comfortable with your energy provider being 100% online, ReAmped Energy might not be the choice for you. However, if you don't mind managing your energy services entirely online, ReAmped Energy tends to be amongst the cheapest energy providers around.
Here is a list of ReAmped Energy plans:
ReAmped Classic
ReAmped Handshake
ReAmped Advance
ReAmped Solar
Continue below to find out more about what ReAmped Energy plans are available, and have to offer.
ReAmped Classic
ReAmped Energy Classic is a simple electricity plan from ReAmped Energy.
With ReAmped Classic you can get:
No lock-in contract & $0 exit fees
Direct debit required
Online communication required
Payment options: Fortnightly, monthly, quarterly
ReAmped Handshake
If you don't mind a one-year commitment, ReAmped Handshake offers better rates for energy customers. While you do need to commit to one year with ReAmped, you should know that there's no lock-in contract. ReAmped Energy just claims to "just take you on your word".
With ReAmped Handshake you can get:
Better ReAmped rates in exchange for a 1-year commitment
No lock-in contract
Direct debit required
Online communication required
Payment options: Fortnightly, monthly, quarterly
ReAmped Advance
ReAmped Advance offers the best ReAmped Energy rates, but you need to agree to pay your ReAmped Energy bills in advance every fortnight. You'll still get your invoices every quarter, you'll just pay an estimated amount in advance.
If you sign up for ReAmped Advance, you will get:
Best ReAmped Energy rates available
Pay fortnightly in advance
Quarterly invoicing
No lock-in contract & $0 exit fees
Direct debit required
Online communication required
ReAmped Solar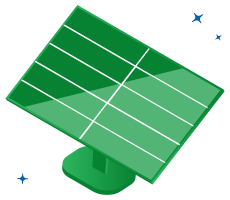 ReAmped Solar is for energy customers with residential solar panels. While all ReAmped Energy plans come with a feed-in tariff, get the best solar feed-in tariff with ReAmped Solar for the solar energy you export.
In addition, ReAmped Solar also offers:
Best solar FiT from ReAmped Energy
No lock-in contract & $0 exit fees
Direct debit required
Online communication required
Payment options: Fortnightly, monthly, quarterly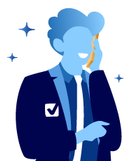 Need Help Switching Electricity or Gas Provider?
Selectra can help! See exclusive offers from OVO Energy below!
ReAmped Energy Rates
Thanks to being entirely digital, ReAmped Energy rates are some of the cheapest electricity plans available on the market.
Below, you will find the ReAmped electricity rates available for each state. You can select your state below from the list to compare ReAmped Energy plans and find the best option for you.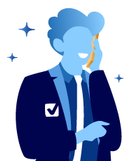 Need Energy Advice?
Read our full set of energy guides for advice on providers and plans.
ReAmped Energy Review
Across the web, ReAmped Energy reviews are mixed, with some customers happy with the low rates they get with ReAmped though others have problems with billing, particularly with the ReAmped Energy Advance electricity plan.
Google Reviews give ReAmped Energy 4.3 out of 5 stars while ProductReview only gives ReAmped Energy 1.9 out of 5 stars.
 ReAmped Energy customers seem to say that the process of signing up for a ReAmped electricity plan is very simple, and once signed up many customers say they have reduced their energy bills by quite a bit.
As Bradley B from Adelaide SA, cites in his 5-star ReAmped Energy review: I went from $700 bills to half that and even less sometimes! They offer do it yourself meter reads monthly so you can keep on top of your usage!
I've never been happier than when I changed to Reamped. I had an aircon running all summer and my electricity bill was still amazingly cheap!
 The biggest complaint in our research of ReAmped Energy reviews are suddenly high bills, and bills often based on estimated meter readings rather than actual meter readings. Customers frequently seem to cite that their first few ReAmped bills will be reasonable, but then suddenly increase for no apparent reason, leading to frustration.
RCC of South East Queensland, says in his 1-star verified ReAmped Energy review: I signed up to $60 fortnight advanced plan, without contacting me they decided to increase my direct debit to $120 a fortnight. They didn't read my meter for over 3 months and when I questioned the amount they said your meter will be read and we will stop taking the money. This never happened. I had $720 in credit and after moving to another provider they back charged me $296 for the three and a bit months. How can a company take over double what they should without even getting my permission. Then to top it off it's been 11 days since the transfer was complete to my new provider and they are delaying processing my refund. They say different things every time I message, the latest correspondence was an email tonight saying my refund will be processed in 1-2 business days and then it'll prob take another 1-2 business days to get to my account if I'm lucky. Not good enough, [sic]worts company I have ever dealt with.
It should be noted, however, that it is your energy distributor, not your energy provider, that deals with reading your meter or getting a remote smart meter reading. In addition, ReAmped Energy does give you the option to submit a self meter reading every month to ensure your bills are correct.
Is ReAmped Energy a Good Deal?
For the technologically savvy, ReAmped Energy can be a great deal.
ReAmped Energy Review: Pros
Low electricity rates
No conditional discounts
No lock-in contracts
Flexible billing cycles (fortnightly, monthly)
ReAmped Energy Review: Cons
Electricity only, no gas plans available
100% online (no phone number)
Direct debit only
Billing discrepencies reported by customers
 ReAmped Energy is 100% online and claims that this is to reduce the costs associated with an inbound call centre and pass on the savings to their customers.
Australians who don't mind 100% online signup, billing, and communication with their energy provider can access these low ReAmped Energy rates currently available on the market.
However, there are some complaints about ReAmped Energy from customers, and if you do have an issue with ReAmped there is no easy way to call ReAmped Energy to have your problem resolved. You can only contact ReAmped by live chat, callback, or online form.
 The biggest complaint found in ReAmped Energy reviews is their billing and payment methods.
As ReAmped Energy is 100% online, you can only really pay your ReAmped Energy bill by direct debit. Particularly for ReAmped Advance, which requires you to pay your energy bill fortnightly by direct debit in advance, some customers cite higher than predicted estimated payments.
ReAmped Energy FAQ
Does ReAmped Energy have a phone number?
ReAmped Energy does not have a phone number available for customers to call.
You can request a callback using the ReAmped Energy online callback form, but the best ways to contact ReAmped Energy are by live chat or online form.
Is ReAmped Gas Available?
ReAmped Energy does not currently offer gas plans.
If you're looking for a new energy provider that offers both electricity and gas, some Australian energy providers include:
Is ReAmped Energy Australian owned?
ReAmped Energy is partially Australian-owned.
While ReAmped Energy was founded by Australian-born Jason Donald, the energy company is partly funded by investments from New Zealand. However, according to ReAmped, many of their Australian employees have part-ownership or stakes in ReAmped Energy.
100% Australian-owned Energy Companies Include:
Click below to find a better deal for your home!