DC Power Co is one of the newest energy providers on the market, aiming to move Australia to a solar-powered future. Started as a crowd-funding initiative, DC Power Co has positioned itself as the leading energy provider for solar power users. While customers without solar power systems might find cheaper green energy elsewhere, those with solar panels can find savings in DC Power Co's high feed-in-tariffs. So is DC Power Co right for you? Or is another energy provider a better fit? Read below to find out more!
Overview of DC Power Co
DC Power Co is one of the newest electricity providers in the market, following the trend of green energy initiatives which are becoming ever more popular in Australia. First started as an equity crowdfunding campaign in 2018, DC Power Co launched with 1600 crowdfunding investors and reaching its minimum target of $1,630,000 in April 2018. DC Power Co energy is supplied by Powershop.
DC Power offers 100% carbon-neutral energy to all customers while offering additional incentives to customers who have solar panel systems. 
DC Power electricity offers
DC Power Co claims to be "the company made for solar households", offering one electricity plan to its customers in New South Wales, Victoria, and Queensland. Without solar feed-in, DC Power Co is more expensive than the ongoing market offer but their generous feed-in-tariff can help solar customers save.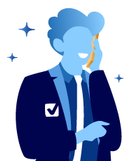 Sign up to electricity + gas
Call our Energy Experts Monday to Friday 9am to 8pm and Saturdays 9am to 4pm and find the best energy deal for you.
DC Power Co's electricity service also comes with solar help including Solar Alert to know if your solar energy system isn't working 100%, personalized advice on how to save more, and Track & Save through the DC Power Co email and app. DC Power Co's electricity plan is also 100% carbon neutral, with no exit fees.
Electricity Pricing with DC Power Co for NSW, Vic, and QLD*
 
New South Wales
Victoria
Queensland
 
DMO
DC
Power Offer
DMO
DC
Power Offer
DMO
DC
Power Offer
Estimated Annual Price
(No Solar)
$1467
$1531
$1334
$1405
$1570
$1867
Solar FiT
N / A
15c / kWh
12c / kWh
15c / kWh
N / A
15c / kWh
Estimated Annual Price
for Solar Household**
N / A
$1119
$1004
$992
N / A
$1493
*Actual price depends on your kWh annual usage and location **Estimated price for customers with 4kW solar system, exporting 70% of its electricity - bigger solar systems will save more money
When you sign up for DC Power Co you will also be charged an $11 / month fee, which DC Power Co says is to increase transparency while offering wholesale electricity prices to customers, as well as offer the additional solar energy system services it provides.
Natural Gas Customers in Victoria can also get natural gas through DC Power, which comes 100% carbon neutral offset, with no lock-in contract
Contact DC Power Co
Customers interested in gas or electricity with DC Power Co can contact customer service by phone, mail, email, or through an online form.
DC Power Co customer service is available by telephone at 1800 686 686 between 8am and 7pm, Monday to Friday. Customers can send forms, applications, or complaints by snail mail addressed to:
DC Power Co
PO Box 18021
Melbourne, VIC 3001
How to subscribe to DC Power Co
Customers interested in subscribing to DC Power Co can sign up online. At sign-up, customers will be required to give a valid connection address as well as identification for a credit check in order to ensure eligibility.
If you have any questions relating to gas or electricity sign up, you can call DC Power Co customer service at 1800 686 686 during the week between 8am and 7pm.
Looking to change?
Cooling Off PeriodAustralian energy customers get a 10-business-day cooling off period after signing up for a new energy plan. During these 10 days, energy customers can cancel their new plan for any reason without penalty.
Customers interested in moving with, or cancelling their current, DC Power Co plan should contact DC Power Co to begin the process. DC Power Co can be reached via phone during the week between 8am and 7pm at 1800 686 686 or by emailing info@dcpowerco.com.au.
How to pay your DC power bill
Customers can pay their DC Power Co bill online, through BPAY, or by setting up direct debit. Online payments and direct debit can be set up through the customers online account. BPAY users can get in touch with their local financial institution, and reference their DC Power Co account number as well as BPAY Biller Code 288829 when paying.
DC Power Co reviews
Reviews of DC Power Co are mixed. On the one hand, customers with larger solar panels love the savings they receive through the high feed-in tariff as well as the renewable promises the company makes. However, customers with smaller solar energy systems, or none at all, say that DC Power Co is one of the most expensive energy retailers in the market.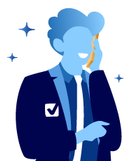 Need energy advice?
Our Energy Experts can help you Monday to Friday 9am to 8pm, and Saturdays from 9am to 4pm.
DC Power Co online
The DC Power Co app is for customers to help manage their power and account information. With the app, customers can monitor their solar power efficiency, electricity usage, and how much they are earning with their solar power systems. The DC Power Co app is available on the App Store and Google Play
Call us to find a better deal for your home!