Compare Electricity & Gas with Selectra
Find your best energy plans with us. Better deals are waiting for you.
Why Compare Energy Plans with Selectra?
World Wide Comparison Experts

We provide comparison and subscription services in 17 countries. More than 600,000 contracts has been signed though our platform (in 2020 Selectra Group Total). Learn More

Save your Time & Money

We provide you essential information to compare energy plan easily.

All in One Service

From compare to subscribe to new energy provider, our expert are ready to support you by online and call.

100% Free to Use

comparing energy plans thourgh our platform is totally free. If you find your best plan, we will help you to switch.
Meet Our Energy Experts
We employ around 1500 staff and are present in 18 countries. We are already the leader in energy comparisons in France and Spain and are rapidly expanding abroad.
Check out our amazing team in Australia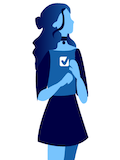 Energy Specialist
Sarah Sheedy
Sarah Sheedy has recently joined the team for Selectra Australia as the new SEO Project Manager. She is from California, has studied and worked in the Netherlands for the past few years, and currently lives in France. With years of experience in content writing, online marketing, advertisement, and website design, Sarah works to improve our content to provide our customers with the most valuable and recent information.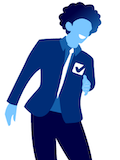 Energy Specialist
Zachary Ryan
Zachary Ryan from California is the business developer for Selectra Australia. Started working with Australians while studying and working in Japan, and hasn't looked back since. With years of experience working with and helping Australian customers and businesses, Zach is always trying to make sure the quality of service provided by Selectra Australia is the best that it can be.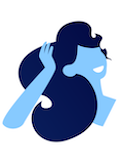 Energy Specialist
Angelica Ortiz
Angelica Ortiz joined the Selectra AU team in November 2022 as a Sales Agent. Born and raised in Honduras, she embarked on a global journey, living in Spain and the USA before settling in Japan. With a Bachelors degree in Communication Studies and Media Production from Temple University, and extensive work experience in social media, marketing, content creation, sales, and customer service, Angelica is here to assist you in making informed energy choices.