How to Switch Your Energy Provider in New South Wales

Switching energy providers in New South Wales is a relatively simple process, yet so many people don't take the time to do so, potentially wasting hundreds of dollars per year on expensive energy plans. Find out how to switch energy providers in NSW, and read more about why you should make the energy switch now, by reading more below.
---
Why should I switch energy providers?
Since the deregulation of the NEM in Australia, those living in Sydney and New South Wales have been able to enjoy full retail contestability meaning; if you live in New South Wales you are free to choose and switch your energy provider when you want. However, many people haven't taken the time to switch energy providers, which can lead to consumers paying more than they should be paying for their energy bills, and not getting the best deal available.
While switching energy providers in NSW isn't difficult, there are a lot of misconceptions:
 It takes a lot of time to compare and switch energy providers: Comparing energy providers in NSW to find the best one to switch to is actually very easy. Thanks to a growing number of energy comparison websites, such as Selectra, you can quickly and easily find the best electricity provider, and sign up online with nothing more than a few personal details and valid identification.
 Your power will be cut off when you switch energy providers: While you purchase energy through your energy provider, it's actually the distributor that supplies energy to your house. When you make the energy switch in NSW, your distributor will continue to supply energy to your house, so you won't be without electricity.
 Making the energy switch in NSW is expensive: You might have heard of expensive early termination fees to leave energy contracts early. These days, almost all energy contracts are no lock-in, meaning you can leave and switch energy providers at any time without needing to pay an exit fee.
 Why does switching matter? All energy providers are the same: With over 24 energy providers in New South Wales, it's absolutely not true to claim they are all the same. Each provider offers different discounts, rates, and incentives to try and get you to switch to them. By comparing these different deals, you can find the best energy provider in NSW for you.
So, why should you make the energy switch in NSW? If you haven't compared providers in a long time, or haven't switched energy providers at all, you're probably paying too much on your energy bills. There is no benefit to staying with the same provider, and if you haven't shopped around recently you might be paying "the lazy tax", meaning you're not getting any sort of discounts or benefits from your current energy provider. Switching energy providers is easy, and if you take the time to compare and switch now, you could save hundreds of dollars per year.
Still paying too much for your electricity?You might be eligible for government concessions and rebates in New South Wales, which can help you pay for your electricity and gas bills if you're experiencing financial hardship.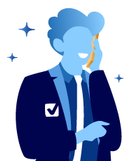 Need Help Switching Electricity or Gas Provider?
Selectra can help! Speak to an agent or get an online below!
How to switch energy providers in NSW
Unless you're moving house, or want to actually disconnect the energy supply from your current address, switching energy providers in New South Wales is a very simple process. In NSW making the energy switch to a new provider only requires signing up to a new service.
Most providers allow you to sign up to an energy plan online, or over the phone. Simply find the energy provider and plan you want, and provide your personal details and valid identification to check for eligibility to the plan. Almost all energy providers run a credit check before signing you up to a new service but even a low credit score probably won't prevent you from signing up.
Market OfferAll energy customers, regardless of credit score, are entitled to the Default Market Offer (also known as the Standing Offer) set by the government, meaning a low credit score won't prevent you from actually having energy supplied to your home.
Once you've signed up to a new provider online or over the phone, you can sit back and relax. Your new energy provider will let your old provider know you've switched and after your final meter reading and final bill from your old energy provider, you'll start getting your new electricity rates and bills from your new provider.
Switching electricity providers and the cooling off period
When you first sign up to a new energy provider in New South Wales, you'll be put on a 10-business-day cooling off period. During these 10 business days, you can easily back out of your agreement with the new provider, and remain with your previous electricity provider. The 10-day cooling off period starts from when your new provider sends the agreement information or you sign the contact.
During your 10-day cooling off period, your old energy provider might try and win you back with better deals and discounts. You can always cancel your new contract within these 10 business days if your old provider offers a better deal, without fear of penalty.
Energy Switch NSW: Choose your electricity provider
The most important step to switching energy providers in New South Wales is to compare your options. With 24 energy providers in New South Wales, each with multiple plans, tariffs, discounts, and rates, finding the best energy provider for you might seem impossible. Thankfully, with energy comparison sites like Selectra, we can break down all the best, greenest, and cheapest electricity providers in New South Wales, and make the energy switch easier than ever.
Electricity providers in New South Wales
Here, you can find a list of energy providers in New South Wales, along with information about their cheapest NSW electricity plan including the discount off the reference price and estimated annual cost. All discounts and estimations are based on the Ausgrid distribution network reference price for a flat-rate tariff with an estimated annual usage of 3,900kWh.
Compare electricity prices NSW
Energy Provider
Plan Name
% off the reference price
Estimated annual electricity costs
Mojo Power
All Day Breakfast
27.28% discount
$1,063 / year
Nectr
Nectr Friends Clean
20% discount + $100 credit
$1,067 / year
ReAmped Energy
ReAmped Advanced
27% discount
$1,074 / year
Tango Energy
Home Select
26% discount
$1,084 / year
OVO Energy
The One Plan
24% discount
$1,114 / year
Powerclub
Powerbank Home Flat
24% discount
$1,115 / year
Click Energy
Flora Plus
23% discount
$1,126 / year
Sumo
SumoAssure
22% discount
$1,138 / year
Simply Energy
Simply Energy Saver
20% discount
$1,166 / year
Powershop
Powershop Shopper MegaPack
20% discount
$1,176 / year
Dodo
Market Offer
17.41% discount
$1,206 / year
Momentum Energy
Everyday Energy
SmilePower Flexi
17% discount
$1,211 / year
AGL
Essentials
17% discount
$1,214 / year
EnergyAustralia
Total Plan
17% discount
$1,213 / year
Origin Energy
Max Saver Online Only
17% discount
$1,214 / year
Energy Locals
Online Saver
10% discount + 6% conditional discount
$1,230 / year
Alinta Energy
HomeDeal Energy
16% discount
$1,232 / year
Elysian Energy
Simple Plan
12.4% discount + 3.5% conditional discount
$1,235 / year
1st Energy
1st Saver
13% discount
$1,267 / year
Amaysim Energy
Classic Electricity
13% discount
$1,286 / year
Enova Energy
Community Plus
8% discount + 3% conditional discount
$1,308 / year
Red Energy
Living Energy Saver
9% discount
$1,320 / year
Diamond Energy
Everyday Renewable Saver
7% conditional discounts
$1,355 / year
Amber Electric
Market Offer
14% average discount*
$1,220 / year
Source: Provider websites. Valid August 2020. Rates valid for Ausgrid distribution zone on a single-rate tariff with average annual usage set at 3900kWh / year. Estimated annual costs include conditional discounts. Actual plans and estimated costs may vary.
*Due to nature of Amber Electric's wholesale pricing, discounts may vary
Electricity tariffs NSW
There are many different electricity tariffs for energy consumers in New South Wales to choose from. The energy tariffs available to you depend on the meter you have, and the energy distribution network you live in. Below, you can find a description of different common electricity tariffs in NSW, to help you choose which tariff is best suited for your lifestyle.
Electricity tariffs NSW

| Type of tariff | Tariff description |
| --- | --- |
| Flat or single rate tariff | Also called a standard tariff, peak-only, or anytime tariff which charges consumers the same for the energy they use, no matter when or how much energy is used. |
| Block tariff | This tariff is used for natural gas, as well as some electricity plans and providers. Energy rates are set in blocks, with prices going up or down depending on how much you use. For example, the first 10kWh per day you use might cost 36c/kWh, but the next 12kWh would cost you 32c/kWh. |
| Time-of-use tariff | A time-of-use (TOU) tariff charges you different rates depending on what time and what day you use your energy. Rates are divided into two or more periods, which cost more or less depending on when demand on the grid is highest. A peak rate might be during the weekday evenings, for example, when everyone is home from work and using more electricity while an off-peak tariff might be overnight, when there is less demand on the grid and thus, electricity rates are cheaper. With TOU tariffs, you will need a smart meter, however most energy providers offer smart meters for free.  |
| Demand tariff | Demand tariffs come with the usual usage and supply rates, like a single-rate tariff, but also include an additional demand charge. These tariffs measure how much electricity you use at once, and will charge you more if you're using electricity more intensely at any given moment. |
| Controlled load 1 & 2 | A controlled load is a tariff that applies to a single high-energy appliance such as an electric water heater. These appliances can be put on a separate meter so you can be charged lower off-peak rates for this appliance. |
| Feed-in-tariff | A solar feed-in-tariff is what your energy provider pays you for the solar energy you send back into the grid. Choosing an electricity provider with a high solar feed-in-tariff can help offset your electricity bill and save you money, if you have solar PV panels installed onto your home. You could be eligible for a solar rebate. |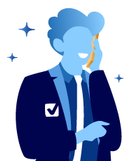 Need Energy Advice?
Our experts are avialable to help you free of charge:
Types of electricity discounts NSW
Energy providers have many different ways to try and get you to switch to their energy plan. When comparing plans, you'll often see the phrase "X% off the reference price". The reference price, or Default Market Offer, is there to help energy consumers make educated decisions about their electricity provider. In New South Wales there are three Default Market Offers, one for each electricity distribution network. Choosing the cheapest electricity provider in New South Wales often means finding the energy plan with the biggest discount off the reference price.
In addition to discounts off the reference price, there are a number of incentives that energy providers in New South Wales offer, these include low rates, conditional discounts, wholesale pricing, and other incentives such as annual credits or additional points for membership programs.
Energy discounts NSW

| Type of discount | Description of electricity discount |
| --- | --- |
| Low rates | An energy plan with low rates simply means the daily supply charge and price per kWh are low, without confusing discounts. |
| Conditional discounts | These are discounts off your total energy bill that come with a condition. These conditions are often through paying on time or by direct debit and if you know you'll be able to meet these conditions, you can often get a good deal on your energy bill. |
| Unconditional discounts | A discount off your total bill, guaranteed. |
| Wholesale pricing | Unlike traditional retailers that offer set rates, wholesale electricity providers sell electricity to consumers at the same price they pay for it while earning a profit through membership fees. |
| Other offers and incentives | These are included in addition to, or instead of, low rates or discounts. Additional incentives energy providers might offer include annual credits off your electricity bill, rewards points for membership programs, or e-gift cards. |
Apart from these energy discounts you may be interested in other energy rebates available for NSW residents such as: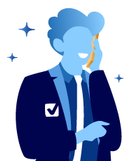 Energy Switch Service in New South Wales
There are many energy comparison services, such as Selectra, available in Australia. The New South Wales government, for example, offers their Energy Switch Service NSW to residents of the state. You can upload your energy bill and compare energy plans and prices to find the best deal. if you have any questions about switching suppliers, the energy ombudsman can also assist you. Once you've found a new plan, they'll make the switch for you.