How to Switch Your Electricity & Gas Provider in Australia

Thanks to the deregulation of the electricity and gas market within certain parts of Australia, it's easier than ever to switch your energy provider. If you haven't shopped around and switched providers recently, you might be paying the dreaded "lazy tax", paying more for your energy because any discounts or benefits on your previous energy plan have ended. Whether you've never switched providers before, or want to make the process easier this time around, continue reading to learn more about switching your energy provider in Australia.
Why Should I Switch Energy Providers?
Since the deregulation of the NEM in Australia, those living in Sydney and New South Wales have been able to enjoy full retail contestability meaning; if you live in New South Wales you are free to choose and switch your energy provider when you want. However, many people haven't taken the time to switch energy providers, which can lead to consumers paying more than they should be paying for their energy bills, and not getting the best deal available.
While switching energy providers in NSW isn't difficult, there are a lot of misconceptions:
 It takes a lot of time to compare and switch energy providers: Comparing energy providers in NSW to find the best one to switch to is actually very easy. Thanks to a growing number of energy comparison websites, such as Selectra, you can quickly and easily find the best electricity provider, and sign up online with nothing more than a few personal details and valid identification.
 Your power will be cut off when you switch energy providers: While you purchase energy through your energy provider, it's actually the distributor that supplies energy to your house. When you make the energy switch in NSW, your distributor will continue to supply energy to your house, so you won't be without electricity.
 Making the energy switch in NSW is expensive: You might have heard of expensive early termination fees to leave energy contracts early. These days, almost all energy contracts are no lock-in, meaning you can leave and switch energy providers at any time without needing to pay an exit fee.
 Why does switching matter? All energy providers are the same: With over 24 energy providers in New South Wales, it's absolutely not true to claim they are all the same. Each provider offers different discounts, rates, and incentives to try and get you to switch to them. By comparing these different deals, you can find the best energy provider in NSW for you.
So, why should you make the energy switch in NSW? If you haven't compared providers in a long time, or haven't switched energy providers at all, you're probably paying too much on your energy bills. There is no benefit to staying with the same provider, and if you haven't shopped around recently you might be paying "the lazy tax", meaning you're not getting any sort of discounts or benefits from your current energy provider. Switching energy providers is easy, and if you take the time to compare and switch now, you could save hundreds of dollars per year.
Still paying too much for your electricity?You might be eligible for government concessions and rebates in New South Wales, which can help you pay for your electricity and gas bills if you're experiencing financial hardship.
Deregulation of Australian Energy: The National Electricity Market
First beginning in 1998, the National Electricity Market (the NEM) is the complex network of physical and financial institutions that make up the electricity generation and distribution in Australia. The NEM spreads across Australia, covering New South Wales, South Australia, Queensland, the ACT, Victoria, and Tasmania with additional deregulation of natural gas in Western Australia.
With the creation of the NEM, and the deregulation of energy providers that resulted, competition within the electricity and gas markets in Australia increased tenfold.
Switching Energy Providers: Compare Your Options
The first step to switching is to compare energy providers. With over 39 active electricity retailers and over 19 natural gas retailers within the NEM, it can be difficult to know if you're really choosing the right plan for your household.
To make the process easier, it helps if you have a copy of your electricity or gas bill to know exactly how much energy you use and how much you pay for it. Then, you can compare it to other providers to make sure you're getting the best deal.
Choose an Energy Retailer
Energy Providers in Australia are split into three categories: The Big Three, Tier 1, and Tier 2.
The Big Three: The three largest energy providers in Australia; AGL, Origin Energy, and EnergyAustralia. These three providers make up the largest collective market share within the NEM, and have some of the biggest household name recognition in the country.
Tier 1: Other large energy providers in the country, who individually make up at least 10% of the market share. These Tier 1 retailers include Simply Energy, Red Energy and Lumo (both owned by Snowy Hydro), and Alinta Energy.
Tier 2: The rest of the energy retailers in Australia make up Tier 2. These are smaller retailers, which often do away with confusing discounts in exchange for simple plans with low rates. Tier 2 retailers include green providers like Powershop, wholeshare retailers like Powerclub, and local community-driven providers like DC Power Co.
Types of Energy Discounts
When choosing an energy provider, you'll often see "X% off the reference price" in the energy plan details. This is how much of a discount you'll receive when you switch to this plan, compared to the government-set reference price (also known as the Default Market Offer or Victorian Default Offer). The reference price is often used as a cap for energy prices in Australia, and energy providers are legally obligated to tell you how much less (or more, in some cases) their plan is when compared to the reference price.
Discounts and benefits fall into a few different categories:
Going Green?
More and more energy providers are making the switch to environmentally friendly and community-based initiatives, giving customers the opportunity to make a difference with their energy consumption. Whether this is through higher feed-in-tariffs for solar panel users like Diamond Energy, 100% renewable energy generation like Powershop, or community-centered providers like Enova Energy, making a conscious decision to choose an environmentally-friendly energy retailer doesn't need to be complicated or expensive.
Different Energy Tariffs
Depending on the type of meter you have, you might be able to choose which type of tariff you want your electricity plan to be on. Not every type of tariff is available within every energy distribution network, so make sure to discuss with your energy provider what is available for you.
How to Switch your Electricity & Gas Provider
Unless you're moving house or actually want to disconnect the energy supply from your current address, you probably won't need to get in contact with your current energy provider. In Australia, you just need to sign up to open a new account with your new provider and they'll make the switch for you.
Most providers allow you to sign up online, and over the phone. When you sign up, you'll need to provide your personal details, and a valid form of identification to make sure you're eligible for the energy plan you want. These days, almost all energy providers run a credit check to make sure you're eligible but unless your credit score is particularly low, it probably won't prevent you from signing up.
Market OfferAll energy customers, regardless of credit score, are entitled to the Default Market Offer (also known as the Standing Offer) set by the government, meaning a low credit score won't prevent you from actually having energy supplied to your home.
Once you've made the switch to your new energy provider online or over the phone, it could take up to three months to actually start getting billed by your new provider. You'll only be switched once your previous energy retailer takes a final meter reading (usually done every three months, but a special reading can be requested earlier) and sends you your final bill.
You may be contact many times about switching to other suppliers. Read our guide on joining the do not call register to avoid spammy calls.
Moving House and Switching Providers
If you're just switching energy retailers, you probably won't need to get in touch with your previous provider. However, if you're moving house you will need to call to arrange a disconnection with your previous provider at your old residence, as well as arrange the reconnection with your new provider at your new residence.
Disconnections and reconnections often come with fees which are set by the energy distributor, not your provider. When moving house, your energy distributor may also change as well, therefore when registering its also a good idea to check and see who to call in the event of a power cut in your area.
Cooling Off Period
The cooling off period is the 10-business-day period after signing up to a new energy provider and receiving your plan agreement, where you can still back out of the new service and continue to have energy provided to you by your previous retailer. All new energy customers are entitled to a 10-day cooling off period, which starts when your new provider sends you your agreement information or you sign the contract.
During these 10 business days, your old energy provider might get in touch with you to try and win you back, with new and better discounts or benefits. You can always cancel your new contract within these 10 business days without penalty, and go back to your old provider if they offer you a better deal.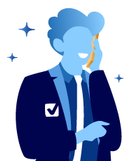 Energy Switch Service in Australia
There are many energy comparison services, such as Selectra, available in Australia. The New South Wales government, for example, offers their Energy Switch Service NSW to residents of the state. You can upload your energy bill and compare energy plans and prices to find the best deal. if you have any questions about switching suppliers, the energy ombudsman can also assist you. Once you've found a new plan, they'll make the switch for you.
Compare Electricity Rates & Plans
In searching for the best electricity plan, it is important to compare electricity rates to those from other top energy retailers. Below we have compared the rates, per state, forSelectra's top choices for energy retailers.