Electricity and Gas in Victoria | Market Overview
Customers in Victoria enjoy a deregulated energy market, meaning they have the power to switch energy providers whenever they want. Discover everything you need to know about electricity and gas in Victoria, Australia so help you choose the best energy provider for you and take control of your electricity and gas usage.
---
History of the energy market in Victoria
Victoria is part of the National Electricity Market (NEM), which began operation in December, 1998. The NEM is all the various legislative and governing bodies, physical operators, rules, and consumers that make up the electricity market in most of the country and controls every aspect of energy from generation to consumption, while implementing laws to increase competition and protect consumers.
Full retail contestability was implemented in Victoria in 2002, allowing customers to have the right to choose their own energy provider, and in 2019 the Victorian government implemented the Victorian Default Offer, to protect consumers from rising energy prices and offer fair rates to all customers in Victoria.
Victorian default offer (VDO)
The Victorian Default Offer (VDO) is the governmentally-set energy reference price in Victoria. The VDO has two uses:
 To act at the reference price when consumers are comparing energy plans. You will usually see a provider state their electricity plan is "X% off the reference price" meaning their plan is less expensive than the government rates.
 To act as the standing retail offer all Victoria residents are entitled to be put on, if they don't qualify for a provider's discounted rates. You won't get discounts or cheap rates when on the standing offer, but you will have peace of mind knowing your rates won't increase frequently and your energy provider can't charge you more than a certain amount.
You might also be on the VDO if you've never compared and switched energy plans on your own. If this is the case, you're probably being charged a "lazy tax" which could be adding an additional $300+ onto your annual energy costs. Taking the time to compare energy retailers in your area, and finding a better plan, could end up saving you hundreds.
Victorian Default Offer*

| Distribution Network | VDO on a Flat-Rate tariff* |
| --- | --- |
| AusNet Services | $1,646 / year |
| Citipower | $1,420 / year |
| Jemena | $1,496 / year |
| Powercor | $1,517 / year |
| United Energy | $1,508 / year |
*Source: Victorian Essential Services Commission, January 2020. Prices based on average annual usage of 4,000kWh/year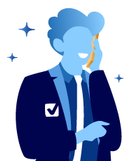 Need Help Switching Electricity or Gas Provider?
Selectra can help! See exclusive offers from OVO Energy below!
Average energy usage in Victoria
Victoria residents have some of the highest energy bills in the country, with the 2019 average electricity bill being between $1,400 and $1,700, depending on factors such as age and household size. Younger households tended to have higher energy bills, while older households over 70 had some of the lowest usage. Those with pools tended to spend over $2,000 a year on electricity costs alone.
Energy prices are on the rise, and not expected to slow down any time soon.
By implementing energy saving techniques and measures, you can save on your energy usage.
Insulate your home: Make sure windows and doors are sealed, hire someone to install insulation, and/or add insulated curtains to your windows
Purchase an energy efficient reverse-cycle air conditioner: These are among the most efficient types of dual air conditioners/heaters, and by ensuring it has a high star energy efficiency rating, you'll keep your energy bills lower during those hot summers and cold winters
Purchase energy efficient appliances: Replace your old appliances with energy efficient replacements, which will save you more down the line than opting for the cheapest model
Unplug: Unplug things that don't need to be plugged in when you're not using them. These energy vampires can sap the electricity from your home, even when they're not in use, simply by being plugged in. This includes phones and computers at 100% charge, hair dryers or curlers, and microwaves
Install a smart meter: A smart meter accurately tracks your energy consumption and can help you understand exactly how much energy you are using in live time.
Selectra can help you save more on energy: Visit our Tips to Save on Your Energy Usage guide for more information.
Energy rebates and concessions in Victoria
The Victorian government has a number of rebates and concessions for energy users in the state.
These include gas and electricity concessions, solar rebates, and additional incentives to upgrade your household with energy efficient appliances. Whether you're interested in installing solar onto your rooftop, or need some help with energy bills, these rebates and concessions could save you hundreds of dollars per year.
Energy providers in Victoria
Residents of Victoria enjoy a wide variety of Australian energy providers to choose from, no matter what they are looking for. Some of the greenest, cheapest, and most solar friendly energy providers all retail in Victoria. Below, are a selection of energy providers in Victoria, along with fuel types offered.
Cheapest electricity providers in Victoria
When you switch energy providers, price is usually on the top of the list of reasons to pick a different electricity plan.
Here you can find some of the cheapest electricity plans in Victoria, with the biggest discounts off the reference price.
Cheapest electricity in Victoria
 
Powerclub
Powerbank Home Flat
Elysian Energy
The Good Life
Tango Energy
Home Select
Simply Energy
Simply Energy Saver
Discount off the
reference price
22% discount
17% discount
16% discount
15% discount
Daily supply charge
79.09c / day
112.17c / day
107.80c / day
113.09c / day
Usage rates
19.35c / kWh
19.25c / kWh
20.13c / kWh
25.17c / kWh
Estimated annual cost
$1,102 / year
$1,178 / year
$1,199 / year
$1,207 / year
*Source: Provider websites. Costs based on 4000kWh average annual usage within the Citipower network. Prices valid August 2020.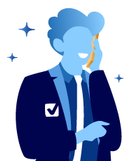 Need Energy Advice?
Read our full set of energy guides for advice on providers and plans.
Electricity and gas distributors in Victoria
While you purchase your energy from an energy retailer or provider, it's the energy distributor who actually gets your electricity and gas to your home as well as maintain and repair the energy network.
If you are ever experiencing a power outage, or an electricity or gas related emergency, you should call your energy distributor. If you don't know who your energy distributor is, it should be printed on your most recent electricity or gas bill along with the 24/7 emergency number.
If you are ever in a dispute with your distributor, you can contact the Victorian ombudsman for assistance. 
Electricity distributors in Victoria
 
Service District
Emergency Number
General Number
Powercor Australia
Western suburbs and western Victoria

132 412

132 206

AusNet Services
Outer northern and eastern suburbs and eastern Victoria

131 799

1300 360 795

United Energy Distribution
Southern suburbs and Mornington peninsula

132 099

1300 131 689

Citipower
City and inner suburbs

131 280

1300 301 101

Jemena
Northern and north-western suburbs

131 626


SMS service:

0427 840 744

1300 131 871
Gas distributors in Victoria
 
Service District
Emergency Number
General Number
Multinet Gas
Melbourne's inner and outer east, the Yarra Ranges and South Gippsland

132 691

1300 887 501

Ausnet Services
Aberfeldie

136 707

1300 360 795

Australia Gas Networks
Merrifield, Heathcote/Wandong Junction, Koo Wee Rup, Mildura
Gas leak:

1800 GAS LEAK


Fault

1800 898 220

1300 001 001
Renewable energy in Victoria
Despite once lagging behind some of the other Australian states, Victoria is now on track to reaching it's renewable energy goals of 50% by 2030. Currently, over 20% of all energy generation in the state is renewably sourced, and while hydroelectricity was the most popular renewable generation method, solar and wind generation has increased considerably in the last six years. This includes the more than 450,000 homes with small-scale solar PV systems installed.
Click below to find a better deal for your home!