Cheapest Electricity Plans | Prices List by State (2023)

Perhaps the single biggest factor when it comes to switching energy providers in Australia is cost. The price of energy is on the rise, which means comparing energy plans and switching to a better deal can save you big money on your energy bills. In this guide, we compare electricity providers in each state to help you find the cheapest electricity plans in your area.
IMPORTANT NOTICE!
Since June, Australia has begun to experience an energy crisis with bills climbing higher than normal for most households. This month, all energy suppliers are re-evaluating their energy offers due to the current crisis. The AER & Victorian government have also increased the default market offer from July 1st.
In this article, you will find all updated prices for the cheapest electricity plans for September 2023 based on the new reference price.
If you have seen an impact on Australian energy bills, give us a call.
Speak to an energy advisor:
Cheapest Electricity Plans by State
Each state has their own rules and regulations meaning that finding cheap electricity plans depends on the state in which you live.
Therefore, we have compared energy providers from each state against the reference price to find the cheapest electricity plans offered throughout Australia.
Select your state from the drop-down list below to see the best electricity rates.
Methodology: How Did We Compare Plans?
For all of the following electricity comparisons, we took the electricity average usage for each capital city and compared the electricity plans to the reference price in each area according to the average usage.
All plans reflect single-rate residential tariffs with no controlled load and are based off prices found on the government's website "Energy Made Easy". We recommend doing your own research to verify the cheapest energy plans at your time of sign-up.
Need Energy Advice ?
Selectra's energy experts are available to help you free of charge

(Free Selectra Service - Currently open)
Call center currently closed (free service - open Monday to Friday from 10am -7pm)

Speak to a
Selectra energy expert

about all your energy needs !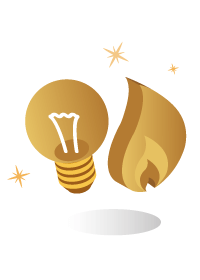 How to Find the Cheapest Electricity
Finding cheap electricity requires patience and some knowledge of the energy market in your area and how to read and compare electricity rates.
The main things to look at when trying to find cheap electricity are:
Look for the plan with the lowest usage rates.
Look for low supply charges, but keep this as a second priority.
Compare electricity plans to the Reference Price.
Usage Rates, Supply Charge & Reference Price
The most important point on this list is to prioritise finding a plan with the lowest usage rates.
Usage rates are prices you are charged for each unit of energy that you use.
The key to finding a cheap electricity plan is to keep your usage rates low. Since your usage rates get multiplied by the amount of energy you use, this is where the bulk of your energy bill will come from.

The other charge you should look out for is the supply charge, which is the price you pay for simply having the property connected to an energy supply.
Therefore, the supply charge, usually a few cents per day, gets multiplied by the number of days in the billing cycle. Therefore, the supply charge will only represent a fraction of your monthly bill. This is why we suggest keeping a low supply charge a second priority when looking for cheap electricity.
Lastly, the reference price is set by the government and can be used as a quick and easy way to know how much cheaper a plan is overall. It's useful to look at because it's a relative summary of the usage rates and the supply charges you can look at without having to do any math.
Other things to consider when looking for cheap electricity are:
The type of tariff (variable or fixed)
Keep in mind how long you plan on staying in the contract.
Look for a contract with little to no exit fees.
Paying with direct debit is often cheaper.
Search for extra energy rebates & discounts to help you save more.
Check how long the discount will last versus the contract length and exit fees.
Ask around for deals for new customers or dual fuel discounts.
Contract, Exit Fees & Type of Tariff
You will also want to consider how long the contract is for.
This is important as sometimes you may be locked into a contract and be charged a fee if you leave early. Generally, as a rule of thumb, it will be cheaper for you to have a contract with exit fees than to have a contract without exit fees. However, some newer companies do not charge exit fees.

Check and see if the energy tariff is variable or fixed.
With a variable tariff, the usage rates can fluctuate based on changes in the price of energy on the wholesale market. Therefore, you could start out with cheap electricity only to have your electricity rates go up in a few months. This could leave you spending more than if you have been on a fixed tariff, also known as a flat-rate tariff.

A fixed tariff means that the energy company guarantees your electricity rates will stay the same for the duration of the contract. Having a fixed tariff can insulate you from price jumps.
Selectra recommends looking for a fixed rate tariff as they are generally cheaper and can protect you from volatile price rises. Generally paying with direct debit is also cheaper, and an easy way to get a discount on already-cheap electricity.
Lastly, take a look around for discounts and energy rebates. You may be entitled to solar rebates, senior discounts, low-income support, or Centrelink energy assistance payments.
Need Energy Advice ?
Selectra's energy experts are available to help you free of charge

(Free Selectra Service - Currently open)
Call center currently closed (free service - open Monday to Friday from 10am -7pm)

Speak to a
Selectra energy expert

about all your energy needs !
Are Energy Prices Rising?
Energy prices are rising in Australia due to a few different factors:
Lack of investment in energy infrastructure
Volatile prices in the gas market
Supply and demand
Energy producers and distributors have slowed investments in energy infrastructure across Australia in recent years and claim that it is due to conflicting policies in renewable energy plans.
Unclear objectives, plans and regulations regarding energy suppliers and the future green energy transition targets means that many energy companies are hesitant to invest in infrastructure that could potentially be useless as a result of new green energy transition regulation.
On a similar note, the fossil fuel industry is also experiencing volatility in wholesale market prices due to factors such as supply and demand, the war in Ukraine and the blockade of Russian gas, the COVID-19 pandemic and conflicting policy on renewable energy plans as mentioned before.
However, one of the upsides of living in Australia is that most of the country benefits from a deregulated energy market which it easier for customers to find deals on energy as companies try to undercut their competitors on price.
Why Should I Switch Energy Provider?
If you haven't already been convinced by the information we have shared about finding cheap electricity, perhaps you should reconsider, as you may be on an expensive energy plan.
Looking to compare gas providers? Compare the best gas providers and cheapest gas providers in Australia
Most energy plans are on what is called a benefit period, which refers to the amount of time you'll receive discounts or incentives on your energy bill. The benefit period usually lasts a year, though some providers have benefit periods of up to three years, and once it expires you'll often be put on the Default Market Offer, which usually means more expensive electricity rates.
By comparing energy plans regularly, and switching to a cheaper energy provider, some customers have saved hundreds of dollars per year on their electricity and gas bills.
Not sure which energy provider is best? Compare energy providers and discover:
Click below to find a better deal for your home!