Energy Ombudsman SA (EWOSA) and Dispute Resolution

In a perfect world, dealing with our electricity or gas company would be a painless process. Unfortunately, we don't live in a perfect world and disputes or complaints between you and your energy provider arise. When these issues can't be resolved, the Energy and Water Ombudsman are available to help with these problems fairly and quickly. In South Australia, the energy and water ombudsman SA (EWOSA) is available. If you're having a problem with your energy supplier and need an impartial third party, or just want to find more general information, keep reading below to find out how EWOSA is able to help you.
---
What is an energy and water ombudsman?
Ombudsman are independent agencies tasked with offering free and fair dispute resolution services for different public and private sectors. Australia has numerous types of ombudsman at both a national and federal level and at the state level, including energy and water ombudsman.
The energy and water ombudsman South Australia (EWOSA) not only helps consumers with disputes or complaints relating to their energy or water company in a free and fair way but also offers guidance and resources for customers with general enquiries. EWOSA works by:
Fairly and informally dealing with complaints
Acting independently while maintaining good, working relationships with industry members and stakeholders
Enabling accessibility to consumers
Being fair to all parties in order to ensure a just, economical, informal, and speedy resolution, while maintaining privacy and confidentiality
Staffing their office with capable people who are able to make optimal use of technology to receive and resolve issues in an economical and timely manner
Fostering and maintaining working relationships with members, other complaint handling bodies, governing agencies, consumers, and community organizations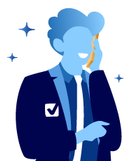 Need Help Switching Electricity or Gas Provider?
Selectra can help! Speak to an agent or get an online below!
How can the energy ombudsman SA help me?
The energy ombudsman in South Australia takes on many different types of complaints the consumer might have against an energy provider. If you have a problem that EWOSA cannot help with, they will attempt to provide the appropriate contact to help you with your complaint.
How EWOSA can help you
Complaints EWOSA can take
Complaints EWOSA cannot take

Billing issues
Payment arrangements and difficulties with paying a bill
Debt collection and credit default listings
Disconnections or restrictions of supply
Switching energy providers
Connection and supply issues
Marketing tactics and customer service complaints
Meters, poles, wires, and pipes
Actions taken by your utility provider that affect your land and property
Privacy concerns

Pricing policies and tariffs
Legislation or government policies
Complaints that have been, or are currently being, considered by another service (in court, tribunal, or arbitrator)
Complaints about electricians, gas fitters, or solar installers
Bottled LPG
A company's commercial activities outside of energy and water
Things seen as beyond reasonable control
Actions your provider is directed to take, in order to maintain security or reliability
What is the process for filing a complaint with EWOSA?
If you have a dispute or complaint with your electricity or gas provider, there is a process you must do in order to file your complaint with the energy ombudsman in South Australia.
 Contact your energy company: EWOSA cannot become involved with your dispute if you have not already contacted your energy company and given them adequate time to respond. When you contact your supplier it's important to have both your account number and meter number on hand, and to take notes during the call. If your energy provider or supplier does not adequately fix your issue, you can then contact EWOSA.
 Contact the energy ombudsman SA: When you contact EWOSA, make sure you have all the details and notes from when you contacted your energy supplier, as well as copies of formal documents or written correspondence. You will need to provide as many details as possible, explain why you feel there is a problem, and the resolution you want.
 EWOSA will contact your energy supplier: EWOSA will call your energy provider and speak to a senior level representative, who will then have two business days to contact you, and then 20 business days of investigation. During this process (called Conciliation), your energy company must put your account on hold, and keep your supply connected.
 Seek further action: If your energy provider cannot adequately resolve the issue once EWOSA has contacted them, you can raise your complaint with the ombudsman. If they deem it necessary, they will escalate the case and open an investigation. Investigations can take several weeks to complete, depending on the complexity of the situation. Once the ombudsman completes the investigation they will contact you to discuss their findings and resolution. If you accept the resolution, your energy provider is bound to the agreement.
 Request a review: If you are not satisfied with the outcome of the Ombudsman's investigation you can request a review. If you want to request a review, you will need to make the request in writing within 30 days of EWOSA issuing a resolution. If you so choose, you can also take other action such as through the courts.
How do I contact the energy ombudsman South Australia to file a complaint?
If you want to file a formal complaint with EWOSA, you can either call or use their online complaint submission form. In addition, they offer a postal address, office address, and live chat for additional methods of communication. EWOSA business hours are 8:30am to 5pm.
Contact EWOSA
Contact method
How to contact EWOSA
Phone

1800 665 565

Live chat
Online
Online form
Submit a complaint to EWOSA online
Postal address
GPO Box 2947
Adelaide SA 5001
Office address (appointment only)
Level 11, 50 Pirie Street
Adelaide SA 5000
What if I'm unhappy with how the energy ombudsman SA handled my complaint?
You are able to request a review if you are dissatisfied with the results of the Ombudsman's investigation.
If you have new and relevant information available, following the outcome of the Conciliation, you must submit a Review request in writing within 30 days. EWOSA will then consider your request, with the new information you provide.
If you're dissatisfied with the results of an Investigation, you can also request a review within 30 days of the outcome, in writing. In this instance a new EWOSA member, who was not previously involved in your case, will be appointed to you.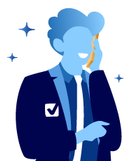 Need Energy Advice?
Our experts are avialable to help you free of charge:
What other services does EWOSA provide?
In addition to complaint and dispute resolution, the energy ombudsman in South Australia also offers general advice and can help point you to other resources if they cannot directly assist you. They also offer general guides online, so you can better inform yourself on all aspects relating to energy and water services in South Australia. These include:
 Energy bills: Understanding your energy bill, information about electricity and gas meters, checking energy usage, and understanding a high energy bill
 Disconnections: How to avoid a disconnection and what to do if you're disconnected
 Financial difficulties: What to do if you cannot pay a bill, and how to find more information about energy rebates and concessions such as the solar rebate.
 Choosing an energy provider: Tips and tricks for comparing energy plans & providers, as well as information about how to switch energy providers or moving to renewable energy.
 Marketing: Rules and regulations about how energy providers can market to you, as well as your rights
 Privacy concerns: Your rights to privacy and how to file a complaint about a breach of privacy
Click below to find a better deal for your home!