Tangerine, the NBN and mobile phone services telecom company, offers cheap broadband plans and well-reviewed customer service as some of the reasons they are shaking up the telecommunications industry in Australia. Read more below to find details on Tangerine's NBN and mobile plan offers, as well as information about how to sign up, and some of the reasons customers review them so highly. With Selectra, find your favourite Australian mobile and broadband provider today!
Overview of Tangerine
Tangerine, while not a new player in the Australian telecom industry, is one of the fastest-growing companies around. Originally started by British brothers Richard and Andrew Branson over a couple of beers in 2004, the company has since expanded to a customer base of over 12,000 and annual revenue of over $20 million.
Richard and Andrew Branson cite their success through buying wholesale calls and internet access, telling news.com that the difference in their business model, which includes their 14-day risk-free trial and short phone-answering times, as being one of the key factors in their growth.
Tangerine mobile network coverage
Tangerine is an MVNO under Telstra. Telstra covers over 98.8% of the Australian population, with the majority of coverage spanning across main urban areas, including all capital cities. The provider also offers the most mobile network coverage, of any network provider, in the Northern Territory.
Through Telstra, Tangerine is thus able to offer 98% population network coverage. But although most major urban areas and surrounding suburbs are covered, it's always a good idea to check to be sure your area has the coverage you need.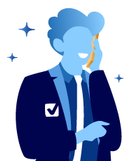 Looking for Broadband & Mobile Deals?
See exclusive online offers from Southern Phone! Compare NBN plans and providers.
NBN and mobile offers from Tangerine
Tangerine is an NBN-focused ISP and mobile broadband provider, offering mobile network services under the Telstra network. Tangerine's cheap prices, fast speeds and big data allowances all make it an attractive option for NBN and mobile services.
NBN with Tangerine
Tangerine offers three NBN speed plans to customers in Australia. These plans all come with unlimited data and no contract with $0 setup fee.
In addition, Tangerine guarantees a 14-day risk-free trial for all new NBN users. Customers who choose to subscribe to a Tangerine NBN plan can bring their own modem, or buy one of three modems available.
Tangerine NBN plans
 
Standard Speed 21Mbps evening speed
XL Speed 42Mbps evening speed
XXL Speed 83Mpbs evening speed
Price
$46.90/month first 6 months
$59.90/month ongoing
$59.90/month first 6 months
$69.90/month ongoing
$79.90/month first 6 months
$89.90/month ongoing
Tangerine allows customers to bring their own modem or purchase one of their own NBN-ready, preconfigured Netcomm modems for a one-time fee.
If you're bringing your own modem, you need to be sure your modem is compatible with your NBN-connection type and confident in setting up your own device as Tangerine only offers limited assistance with configuring your own modem.
NBN modems from Tangerine

| Price | Standard NBN Modem | Upgraded NBN Modem | 4G Backup Modem* |
| --- | --- | --- | --- |
|   | $99.90 | $129.90 | $199.90 |
*Max 4G speeds of 12Mbps when on 4G backup
Customers can also opt to include a home phone plan for an additional $10 / month. Their call plan includes line rental, local and national calls, and calls to mobile phones.
Customers who choose a line rental can bring their number with them. 13/1300 numbers are charged 45c / call.
Mobile phone plans with Tangerine
With Tangerine, Australian customers have the option of eight SIM-only mobile phone plans. All Tangerine mobile plans come with unlimited local and national call and text, without a contract, on a variety of price points and data options. Tangerine mobile plans start at $15 / month for 1GB of mobile data, up to 40GB of data for $70 / month.
Customers switching to Tangerine can keep their phone number, or opt for a new one.
Tangerine bundlesTo make things easier on their customers, Tangerine offers bundling services for NBN and mobile phone plans. This includes an NBN plan, optional modem and home phone, and SIM card.
Want to sign up to Tangerine?
Customers can sign up to Tangerine online. When signing up, customers will need to provide their personal information including contact information, a valid drivers license ID, and preferred connection date. Setting up NBN at your property can take up to three weeks, depending on if your property has already been connected to the NBN previously:
If your property has already been connected to the NBN, a connection with Tangerine should take one to three days.
If your property has not previously been connected to the NBN, it can take one to three weeks due to needing a technician to come and activate the NBN for you.
If a technician needs to come out to activate NBN on your property, the visit comes with no charge.
If your property is a new development, the NBN new development fee might apply.
Moving house with Tangerine
Tangerine doesn't have a designated moving service. For existing customers looking to move and keep their current Tangerine service, you will need to submit a disconnection and reconnection request. This can be done by going online and ordering a new NBN service, making sure you choose "no modem required".
Then you can go submit a Customer Service/Billing enquiry online while quoting your account number, disconnection address, and disconnection date. Once your new service is activated, you can call Tangerine customer service to help with reconfiguring your modem with your new NBN username and password.
Cancelling a Tangerine plan
Since Tangerine plans come with no lock-in contract, you're free to cancel your Tangerine service at any time. To cancel your mobile or NBN plan with Tangerine, simply submit an online Customer Billing/Enquiry form and quote your account number and state you wish to cancel your service.
14-day guaranteeCustomers can cancel their NBN service without paying a penny, within 14 days of connection. Tangerine will provide a full refund, including any cost for a purchased modem once that modem is returned.
Contact Tangerine customer service
Most customer service enquiries for Tangerine can be done through their online form, including cancelling a current plan or moving service to a new address.
Customers can also call Tangerine customer service using one of the following numbers:
General support:

1800 211 112

(

+61 3 9021 9632

for international calls) weekdays 8:30am to 7pm and Saturdays 9am to 6pm
Technical support:

1800 211 112

weekdays 8 am to 10 pm and 8 am to 8 pm weekends
Pay bills by phone:

1300 850 463, available 

24/7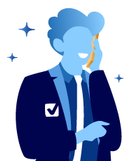 Need to help finding a better broadband plan?
Yomojo has fast home broadband with no installation! Online in Minutes!
Pay your Tangerine bill
Tangerine requires all customers to have direct debit set up with their account either with a credit card or bank. Direct debit is processed on the 15th of every month.
Customers can choose to pay their Tangerine bill prior to this date through another method including:
BPay
Australia Post
EFT
Cheque
By phone with a credit card
Customer reviews of Tangerine
Customers across the web have given Tangerine overwhelmingly positive reviews, with over 70% of the customer reviews on Trustpilot giving the ISP 5-stars, and over 80% of the reviews on Product Review being 5 stars.
 Customers cite fast and easy sign up when dealing with Tangerine, and say that customer service regularly sends updates on the status of orders. Many customers also say they get connected to the NBN within less than a week after signing up.
 A small percentage of customers, however, say that their experience with Tangerine was difficult with slow internet download speeds and difficulty getting in touch with customer service.
Click below to find a better deal for your home!