Power Outages in Australia: Who to Call During an Outage

Power outages are a part of life and sometimes, there's nothing you can do to prevent them. However, being prepared in case of an electricity or gas emergency or power outage and knowing what to do when one occurs can make them more manageable. Find out how to see if there is an outage in your area and who to call when there is, by reading more about power outages in Australia below and let Selectra help you learn how to manage your electricity and gas.
Power Outage in Australia: Emergency Phone Numbers by State
Electricity or Gas Emergencies For emergencies with immediate danger to life or property call the emergency number 000
If you're experiencing a power outage, you need to contact your energy distributor.
While you purchase your electricity or gas from an energy provider, your energy distributor is the one actually supplying electricity or gas to your address. Electricity and gas distributors are also in charge of maintaining, upgrading, and repairing the power lines and gas mains.
You can find your energy distributor on your latest energy bill, or select your state from the list below.
How to Find Power Outages in Your Area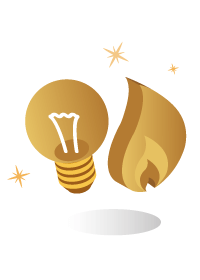 Your electricity distributor is in charge of maintaining the energy infrastructure in your distribution network and you can usually find known power outages in your area online.
Most electricity distributors have an Outage Finder, which allows you to check your address for any power outages in the area. This can include:
Known and reported power outages
Future maintenance
Planned power outages
If you're unsure of who your electricity distributor is, check your latest energy bill to find out.
What to do During a Power Outage
During a power outage, it's important to take a few steps to keep yourself and your home safe.
Avoid any exposed, fallen, or live wires
Unplug appliances, especially sensitive ones like hairdryers, televisions, or computers
Use a flashlight. Candles can spark a fire if there is a gas leak
Contact your energy distributor to report the power outage
Once you've made sure you and your home is safe you need to find the source of the power outage.
Check your safety switch to see if it tripped. If the safety switch didn't trip…
Check on your neighbours to see if they still have power. If they don't have power either…
Check for fallen trees, wires, or other obstructions outside
Always make note of any loud noises such as a crash, bang, or explosion. Any additional information you can report to your energy distributor will help them locate and fix the problem.
Was There a Power Outage or Did My Safety Switch Trip?
Occasionally, what you think is a power outage is actually your safety switch tripping.
A safety switch, also known as a circuit breaker, can trip due to power surges in your home, to protect the wiring from sparking or overheating. A power surge can damage sensitive appliances and electronics, which is why it's important to invest in surge protectors.
If you're unsure if a power outage actually occurred, you can usually find your safety switch inside your home. If you don't know where your safety switch is, there are a few ways you can check if there was actually a power outage in your area:
Check your lights and appliances
Check if your neighbors still have power
Check if nearby shops and streetlights have power
If the surrounding properties and area still have power, your safety switch probably tripped.
How to Prepare for Future Power Outages
It's important to be prepared in case of a future power outage.
Without electricity, it can be hard to even contact your energy distributor to report a problem, since landlines and broadband might be down. However, it's easy to prepare for power outages, especially if you live in an area that commonly experiences blackouts.
Be prepared for a power outage and make sure you:
Have a fully-charged portable battery where you can easily find it
Buy a backup battery or generator to keep important appliances, like your refrigerator, running
Keep battery-operated flashlights, and spare batteries, in every room of your house
Register any life support devices with your energy provider, and any medical alarms with the NBN
Keep extra non-perishable food and a mechanical can opener easily available
Use surge protectors for sensitive or important electronics
Keep the name and emergency number of your energy distributor nearby
What if My Power is Out Because I Didn't Pay My Energy Bill?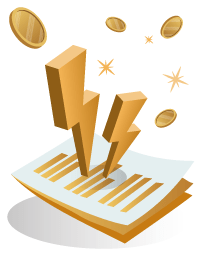 Disconnections due to nonpayment are a last resort for energy providers, thanks to Australian law.
Your first step when faced with a disconnection is always to contact your energy provider, to see what your options are. This might include a payment plan, differed payment, or help with getting you set up with energy concessions, an energy assistance payment, or a financial counsler.
If you haven't paid your energy bill and you're worried about your energy getting disconnected, there are a few things your energy provider needs to do beforehand.
Before your home is disconnected due to nonpayment, your energy provider must first:
Send a reminder to pay any outstanding balance
Send a disconnection warning
Make an attempt to speak with you before disconnecting your residence
If your home is scheduled to be disconnected for nonpayment, there are certain parameters your energy provider must work within.
Electricity or gas disconnections cannot occur:
On business days before 8am or after 3pm
The day before or the day of a public holiday
Between December 20th and December 31st
During extreme weather conditions
Click below to find a better deal for your home!