Energy and Water Ombudsman in Australia

Sometimes, it is necessary to call in a mediator when dealing with disputes with an energy provider. Whether it's a problem with your billing, cancelling a service, or anything else, if you've already raised a complaint to your energy provider and haven't found a satisfactory solution, calling your state or territory's energy and water ombudsman is the next step for finding a resolution. Here we outline each state's energy and water ombudsman contact information, so if you're ever in a dispute with your energy provider you can make sure it is resolved fairly.
---
What are Ombudsmen?
Ombudsmen are public advocates, who represent the public interest and investigate complaints of malpractice or violations of rights. Ombudsmen typically investigate complaints and come to resolutions through binding or non-binding mediation and recommendations.
As part of Australian energy regulation, there are Ombudsmen available at national and state levels. For Australians facing a dispute with their energy provider, each Australian state or territory has their own Energy and Water Ombudsmen to act as a third party mediator, meaning that the ombudsman you contact depends on the location of your energy connection. Therefore, whether you are part of the NEM or in another state, you will have access to an ombudsman regardless.
Ombudsman & LPG Gas Energy & water ombudsman are unable to investigate complaints with LPG gas. LPG gas complaints are done through state level government agencies such as Office of Fair Trading in Queensland or Office of Consumer Affairs in Victoria.
Most electricity and gas providers & distributors have a complaints and dispute resolution process you need to go through before contacting the Ombudsmen. This usually involves submitting a complaint, usually in writing, and if your dispute isn't resolved satisfactorily it's then escalated within the company. If, after your dispute is escalated, you're still not satisfied then you can get in touch with your state's energy and water Ombudsman to mediate.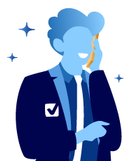 Need Help Switching Electricity or Gas Provider?
Selectra can help! Speak to an agent or get an online below!
Energy & Water Ombudsman NSW (EWON)
New South Wales' Energy and Water Ombudsmen (EWON) provide free and independent dispute resolution for all electricity and gas customers in the state. EWON investigates complaints about account disputes and high bills in relation to the reference price, payment difficulties, disputes about marketing or transfers including misleading business practices, new connections, complaints about property damage and land infringement, supply issues, registering you solar PV system or solar panel problems, digital smart meters and more.
Contact EWON to make a complaint If you have a complaint about your energy provider in New South Wales, you can either contact EWON online or over the phone by dialling 1800 246 545
EWON complaints resolution process
EWON recommends following your energy provider's dispute claims process before submitting a complaint with the Ombudsmen. While each complaint is assessed and managed on an individual basis, they follow the same basic procedure.
 Get you in contact with your electricity or gas provider if you have not been already. This might include referring you higher up in your provider's dispute resolution team. Once referred to the higher up dispute team, they will contact you within five business days to tell you the next steps in the resolution process.
 If your provider can't come up with a satisfactory resolution, the Ombudsmen will allocate an Investigations Officer to your claim. When investigating your claim, the Ombudsmen will request information from both you and your energy provider, get independent expert advice, and continue to investigate so long as there is still grounds to support the investigation.
 If your dispute is outside of the EWON jurisdiction, they will work to find an organization that can help you.
Energy and Water Ombudsman Victoria (EWOV)
The energy and water ombudsman in Victoria, EWOV, offers independent energy and water complaint resolution to customers in in the state. Customers with complaints or disputes about new connections or changing their energy retailers, energy or water disconnection or restriction, bill payment difficulties, debt collection, outages and issues with supply, billing or financial disputes, complaints about smart meters, poles, or pipes, solar panel and solar PV disputes, or disputes about embedded networks such as apartment complexes, retirement villages or caravan parks.
Contact EWOV with an electricity or gas dispute
Victorian residents with a gas or electricity dispute can contact the Energy and Water Ombudsmen for Victoria by phone, online form or chat, email, fax, or in writing. In addition, they offer a number of accessibility services for customers who might need an interpreter, or have difficulty hearing or speaking.
How to contact EWOV
Contact method
How to contact
Hours available
Phone

1800 500 509

8:30am - 5pm weekdays
Live chat
Available online
8:30 - 4:30 weekdays
Email

[email protected]

N / A
Fax

1800 500 549

N / A
Online form
File a complaint online
N / A
Mailing address
Reply Paid
469 Melbourne
VIC 8060
Letters are also accepted in Braille
Energy & Water Ombudsman SA (EWOSA)
The South Australian Energy and Water Ombudsman offers resolution support for a range of disputes. Customers in South Australian can contact EWOSA for disputes about billing and debt collection, malpractice or the behavior of a suppliers employees or agents, disconnections or restriction of services, payment difficulties, issues with a suppliers actions on your property, or privacy breaches, among others. EWOSA offers a number of ways to submit a complaint, including online form or Live Chat, over the phone, in writing, in person by appointment. If the Energy and Water Ombudsman SA are unable to assist you in your complaint, they will do what they can to provide the appropriate contacts to help with your issue.
How to contact EWOSA
Contact method
How to contact
Phone

1800 665 565

Fax

1800 665 165

In person (by appointment only)
Level 11, 50 Pirie Street
Adelaide SA 5000
Mail
GPO Box 2947
Adelaide SA 5001
Online form
File a complaint online
Energy Ombudsman of Tasmania
The Tasmanian Energy Ombudsmen offer free and fair dispute resolutions about Tasmanian energy providers, generators, and retailers. After contacting your energy supplier or retailer, and if you're dissatisfied with the resolution they provide, you can contact the Energy Ombudsman in Tasmania. When submitting a complaint to the Ombudsman, you'll need to provide:
Contact information
Name of supplier or provider
Supply address
Outline of complaint with included copies of relevant letters and documents, bills, or notes
If the Ombudsman feels they need to investigate, an Investigation Officer will seek out information such as account records, correspondence, technical reports, details of any additional offers, or reasons your retailer or supplier made a certain decision about your complaint.
Contact Energy Ombudsmen Tasmania
Contact method
How to contact
Phone

1800 001 170

Fax

03 6173 0231

Email

[email protected]

Mail
Energy Ombudsman
GPO Box 960
HOBART TAS 7001
Office address
NAB House, Level 6
86 Collins Street
Hobart Tasmania
Energy and Water Ombudsman Queensland (EWOQ)
The Energy and Water Ombudsman in Queensland (EWOQ) offers free and fair dispute resolution to all customers in Queensland for electricity and gas related problems. EWOQ's jurisdiction includes payment and billing disputes, account errors, disconnections, energy marketing complaints, privacy breaches, supply issues, and privacy breaches.
How to contact EWOQ
Contact method
How to contact
Phone

1800 662 837

Fax

07 3087 9477

Email (complaints)

[email protected]

Mail
Brisbane: PO Box 3640, South Brisbane BC Qld 4101
Cairns: PO Box 3640, South Brisbane BC Qld 4101
Rockhampton: PO Box 3640, South Brisbane BC Qld 4101
Email (general enquiries)

[email protected]

Online form
File a complaint online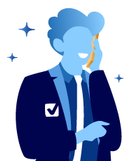 Need Energy Advice?
Our experts are avialable to help you free of charge:
Energy and Water Ombudsman Western Australia
The Energy and Water Ombudsman in Western Australia provides free and fair dispute resolution services to customers within the state affected by issues of electricity or gas service, as well as water. The Energy and Water Ombudsman in Western Australia can investigate matters such as billing and payment problems, debt disputes, disconnection or restriction of services, marketing complaints, damage or loss due to supply issues, or property disputes.
How to contact Energy and Water Ombudsman WA
Contact method
How to contact
Phone

08 9220 7588

or


1800 754 004

Email

[email protected]

Mail
PO Box Z5386
St Georges Terrace
Perth WA 6831
In person
Level 2, Albert Facey House
469 Wellington Street
Perth WA 6000
ACT Civil and Administrative Tribunal (ACAT)
The ACT Civil and Administrative Tribunal (ACAT) deals with a range of issues, including those related to energy and water supply. ACAT is available to ACT residents for hardship assistance such as discharging debt, or resolving complaints and disputes.
Contact ACAT with an electricity or gas complaint or disputeACT residents can either call or email ACAT to raise a complaint or dispute about their energy or gas supply. Residents can email ACAT at [email protected] or by calling 02 6207 1740
Why are your bills high?Learn why your bills are high in this guide.