Electricity and Gas in South Australia

South Australia is one of the deregulated energy states within Australia, allowing residents to switch and compare energy plans and regain control over the ever-increasing cost of energy in the state. To help you find the best plan and provider, and understand the state of the market within SA, continue reading below and learn more about electricity and gas in South Australia.
---
Default Market Offer (DMO) in South Australia
In South Australia, the Default Market Offer for residents connected to the SA Power network on a single rate tariff is $1,83 as of July 2020
When comparing energy plans and providers, you've probably seen the "reference price" or "Default Market Offer" mentioned. The DMO is the electricity tariff set by the Australian government, used to cap energy prices and help consumers compare energy plans. While the DMO was first introduced to help those paying the historic Standing Offer (no longer valid as of July 2019), it is not always the cheapest offer available.
The Default Market Offer helps energy consumers in two ways:
 To protect consumers from exponential energy prices if they choose not to engage with the energy market and instead remain on the DMO. While the DMO doesn't necessarily offer the cheapest energy rates on the market it does prevent energy providers from charging you more if you don't qualify for, or choose not to subscribe to, a discounted Market Offer.
 To inform consumers about energy plan prices and how much less (or in some instances more) expensive an energy retailers market offer is, compared to the standard offer. This is often shown as "X% off the Reference Price" in the details about an energy providers electricity plan.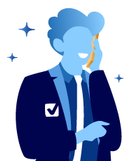 Need Help Switching Electricity or Gas Provider?
Selectra can help! See exclusive offers from OVO Energy below!
Average energy bills in SA
South Australians report the highest average annual electricity bills within the National Electricity Market, though New South Wales isn't too far behind. The average electricity bill in South Australia can cost households over $1,700 annually, even more for households with pools.
Even per kWh, South Australian energy rates are about 10c more than those in New South Wales with the average electricity rates for South Australia at about 36c/kWh. These numbers can seem big, but implementing energy-saving measures can keep you below average and lower your energy bills.
Lower your energy consumption!
Unplug appliances and devices when they aren't in use, to avoid energy vampires zapping energy from your home
Upgrade old appliances with star-rated energy efficient options that might cost more upfront but will save energy and money down the line
Replace your old single-pane windows with more energy efficient double or triple pane windows
Install insulated curtains and door stoppers to keep the heat and sun out during the summer, and inside during the winter
Energy rebates and concessions in SA
To help residents with the rising cost of electricity in the state, the South Australian government offers a few energy concessions and rebates to assist households. However, if you're having difficulty paying your energy bills, it's best that you first call your energy provider to discuss all your options.
Some of the rebates in South Australia include:
Energy Bill Concessions SA: Up to $226.67 per year
Medical Heating and Cooling Concession SA: Up to $226.67 per year
Cost of Living Concession SA: Between $105.40 and $210.70
Energy Concession Discount Offer through Origin (South Australia): 20% off their electricity bill and 11% off their gas bill
If you are interested in renewable energy and transitioning your home to solar, South Australia also offers a solar rebate.
Energy providers in SA
Thanks to South Australia's deregulation of the energy market, and implementation of full retail contestability, residents of the state have many choices in energy providers and the ability to compare and switch energy providers and find the best plan for their household.
Below, we list some of the providers available in the state, as well as the fuel types they offer:
If you're paying too much for your energy bills and want to switch energy providers, you can do so easily and for free in South Australia.
Simply sign up to the new plan or provider you want, and they'll get in touch with your old provider and let them know you've switched. After your final meter read and final bill, you'll start getting charged your new provider's energy rates.
Should you run into any issues when switching or have a dispute with a supplier, South Australia also has an energy ombudsman service to help you resolve your dispute.
Big Three energy providers in South Australia
The Big Three energy providers are the historic, and largest, energy providers in the National Electricity Market. Here, we outline their best deals and plans available to residents in South Australia.
The Big Three energy plans in South Australia
 
Origin Energy
Max Saver Online
AGL
Essentials
EnergyAustralia
Total Plan
Discount off the reference price
16% discount
14% discount
6% discount
Daily supply charge
72c / day
76.043c / day
80.65c / day
Usage rates
31.91c / kWh
32.439c / kWh
35.69c / kWh
Average estimated annual cost
$1,539 / year
$1,576 / year
$1,722 / year
*Rates valid for postcode 5000 within SA Power Networks Distribution zone on a single-rate tariff. Rates may vary depending on location. Estimated annual cost based on average usage of 4,000kWh/year. Valid August 2020.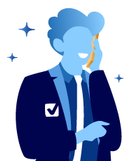 Need Energy Advice?
Read our full set of energy guides for advice on providers and plans.
Cheapest energy providers in SA
South Australian's experience some of the most expensive electricity rates in the country. If you're in South Australia and looking for the cheapest electricity providers in the state, here we outline some of your best options.
Cheapest electricity providers SA
 
Reamped
Advanced
Powerclub
Powerbank Home Flat
OVO Energy
The One Plan
Kogan Energy
Market Offer
Discount off the reference price
23% discount
23% discount
21% discount
20% discount
Daily supply charge
100.75c / day
86.76c / day
85.25c / day
117.18c / day
Usage rates
25.95c / kWh
26.45c / kWh
28.6c / kWh
26.17c / kWh
Average estimated annual cost
$1,406 / year
$1,414 / year
$1,455 / year
$1,474 / year
*Rates valid for postcode 5000 within SA Power Networks Distribution zone on a single-rate tariff. Rates may vary depending on location. Estimated annual cost based on average usage of 4,000kWh/year. Valid August 2020.
Energy distributors in SA
Despite its size, South Australian residents have their electricity and gas supplied to them by one electricity distributor and one gas distributor. While you pay your energy provider for the electricity or gas you use, it's the energy distributor that actually supplies your house. In cases of outage, electric or gas emergency, or any other disruption to the supply, it's your energy distributor who is responsible for maintaining and repairing the gas and power lines. For any emergency or disruption, you'll need to contact your energy distributor to get it fixed.
 
 
Service District
Emergency Number
General Number
SA Power Networks (electricity)
All of South Australia

131 366

131 261

Australia Gas Networks (SA)(gas)
All of South Australia
Gas leak:

1800 GAS LEAK


Fault

1800 898 220

1300 001 001
Click below to find a better deal for your home!