Where to Find iPhone Plans in Australia

If you're considering a new smartphone, you might be considering an iPhone. Whether you're a long-time Apple user or switching over to iOS for the first time, there are so many models available it can be hard to figure out which iPhone is right for you. Below, we break down the newest available iPhones in Australia, as well as where you can buy them, and phone plans for iPhones from the biggest mobile providers in Australia.
Compare iPhones in Australia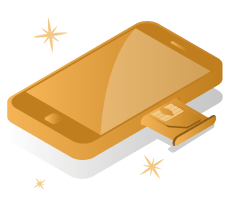 Comparing iPhones can feel like a lot. With so many different iPhone models and series available at different price points with different features, you might be wondering which iPhone is best?
While we can't definitely say one iPhone is better than the other, if you're looking to compare iPhones in Australia you can find a summary below, which includes notable iPhone features, price, and storage options.
Select the iPhone model you want to read more about below.
Optus iPhone Plans

Optus offers iPhone plans over a period of 12, 24, or 36 months, which can be bundled with any postpaid Optus mobile plan.
Optus has all the latest iPhone models, including the iPhone 13 series and the newest iPhone SE as well as some older iPhone models available in limited supply. Once you choose your Optus iPhone model and repayment terms, you will need to choose an Optus mobile phone plan to use during the duration of your repayment period.
Below, you can compare Optus iPhone prices and cost, as well as Optus mobile plans for iPhone.
Vodafone iPhone Plans

Vodafone has all the latest iPhones available on the market, including the iPhone 13 Pro, iPhone 13 Mini, and the 3rd generation iPhone SE all with 5G access, as well as limited supply of older iPhones such as the iPhone 12 and iPhone 11.
If you purchase your iPhone through Vodafone, you will need to sign up for a Vodafone mobile plan for the duration of your repayment period.
Below, you can compare Vodafone iPhone plans, as well as mobile phone plans from Vodafone you can use with your new iPhone.
Telstra iPhone Plans

As one of the biggest mobile networks and carriers, Telstra offers all the latest iPhones for purchase outright or over 12, 24, or 36 months.
Available Telstra iPhone plans include the newest iPhone 13 and iPhone 13 Pro, the latest iPhone SE, and older iPhone 12 and iPhone 11 models in limited supply.
Below we compare Telstra iPhone plans and mobile plans you can use with your new iPhone.
Click below to find a better deal for your home!