Renewable Energy in South Australia

South Australia boasts some of the highest renewable energy generation in Australia. In 2020, over 50% of all the state's energy came from renewable resources, second only to Tasmania's 96% renewable energy generation. With this achievement, South Australia now has the goal of hitting 100% renewable energy by 2030. How can you get in on the renewable energy bandwagon in South Australia or get more from the renewable energy you already generate? Read more below to learn about South Australia renewable energy and initiatives.
---
Solar rebate: South Australia home battery scheme
The South Australia Home Battery Scheme is a form of solar rebate has been available to South Australians for quite some time to households with solar PV interested in renewable energy storage batteries. Step One and Step Two of the Home Battery Scheme are no longer available, but Step Three Subsidy is still open to new participants and offering up to $3,000 per battery installation.
How much can I get with the South Australia Home Battery Scheme?

| | |
| --- | --- |
| Energy concession holder | $300 per kWh |
| All other households | $200 per kWh |
| Maximum subsidy per battery installation | $3,000 |
If you're interested in completing an application for the South Australia Home Battery Scheme, your first step is to have an approved battery storage system provider create a quote and upload it in the Plenti portal, as well as apply for, and be conditionally approved for your subsidy, using the link your solar battery installer provides you for your Quote Record in the Plenti portal.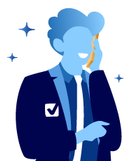 Need Help Switching Electricity or Gas Provider?
Selectra can help! See exclusive offers from OVO Energy below!
Virtual Power Plants in South Australia
Virtual Power Plants have found their home in South Australia. In addition to the South Australia Virtual Power Plant with Tesla, there are a number of others in the state. Virtual Power Plants are networks of distributed energy resources (solar PV systems, solar battery systems, and other small-scale energy generating systems) that all work together as a single power plant.
During times of high demand on the grid, the VPP operator can discharge stored energy from batteries for trading within the National Energy Market. This helps support the energy grid during times of need, increasing electricity security and stability, while hopefully reducing the cost of energy for residents of the state.
South Australia Virtual Power Plant with Tesla Powerwall
The South Australia Virtual Power Plant (SA VPP) is the government-led initiative working to bring solar energy and home battery storage to South Australians across the state. Working with Tesla and energy retailer Energy Locals, the SA VPP is designed to increase residential accessibility to affordable, reliable, and secure electricity while supporting the state's transition to renewable energy. It was first unveiled in 2018 in partnership with Tesla and Energy Locals, starting with test phases to prove viability.
The first phases were introduced to Housing SA properties, outfitting these homes with a free solar panel systems and Tesla Powerwall Home Battery systems. Currently, phase 3 is being rolled out for additional suitable Housing SA homes. If you currently live in a Housing SA home deemed suitable to join Phase 3 of the SA VPP, you will receive information from the government and Tesla in the mail.
Other Virtual Power Plant choices in South Australia
While the SA VPP is currently only being rolled out to eligible Housing SA recipients, if you're a homeowner with solar PV, and have a qualifying battery you might be eligible for one of the Virtual Power Plants listed below.
Different Virtual Power Plants in South Australia
Virtual Power Plant
Details and eligibility
Simply Energy Virtual Power Plant
Customers with eligible battery storage systems purchased through specific installers are eligible for the Simply Energy Virtual Power Plant.
The "Large Battery Offer" is available for Tesla Powerwall, LG Chem, and Eguana Technologies batteries and offers up to $2,550 in VPP credits paid at up to $7 per day over 12 months.
The "Small Battery Offer" is available to customers with sonnen and Varta batteries, and gives up to $1,275 in VPP credits paid at up to $7 per day for six months.
AGL Virtual Power Plant
AGL's VPP is available to both customers interested in purchasing a solar battery and those who already have one. Eligible batteries include the Tesla Powerwall and LG Chem.
If you're interested in purchasing a solar battery system, AGL will credit $1,000 towards the cost of the system while customers who already have a battery storage system will get a sign-up bonus of $100, as well as $45 quarterly bill credit over the first 12 months.
ShineHum paired with Powershop
ShineHub and Powershop are offering customers VPP payments between 37c / kWh up to $7.05 / kWh with eligible Alpha-ESS battery systems.
Tesla Energy Plan with Energy Locals
The Tesla Energy Plan, with Energy Locals, gives homeowners access to a 13.5kWh Tesla Powerwall for a discounted rate, as well as no daily supply charge, saving customers up to $300 per year. 
SonnenFlat
With the sonnenFlat VPP, customers with existing sonnenBatterie and solar systems can choose a "pay as you go" electricity plan starting at $49 per month.
Discover Energy Smart Saver VPP
Customers with eligible AlphaESS, LG Chem, BYD, Sungrow, and Pylontech batteries, compatible with Goodwe, Sungrow, AlphaESS, or SolarEdge 5kW hybrid inverters, might be eligible for this VPP which offers a solar feed-in-tariff of 25c / kWh.
Stoddart VPP
If you're building a new home, Stoddart VPP offers not only a discounted battery but a free solar system included with their new home which is installed during construction.
Solar Panels in South Australia & solar panel rebate
If you don't yet have solar panels in South Australia, but are interested in benefiting from solar energy, there are plenty of choices available.
With the price of solar decreasing, and the cost of electricity on the rise in South Australia, it makes sense to want to look to other means of generating energy. In South Australia, the average cost of solar panels is below the national average, and the government offers additional initiatives for lowering the price through energy rebates.
|   | 5kWh | 7kWh | 10kWh |
| --- | --- | --- | --- |
| Average cost in Adelaide, SA | $4,240 | $6,270 | $8,230 |
| National average | $4,940 | $6,800 | $9,680 |
Source: SolarChoice. Prices include up-front incentive available for small-scale systems through the Renewable Energy Target (i.e. 'STC discount')
Small-Scale Technology Certificates (STCs)STCs are upfront incentives available to all Australians interested in generating renewable energy through small-scale technology such as solar panels. In order to qualify for the STCs, your solar panels and inverter must be approved by the Clean Energy Council (CEC) and installed by a CEC-accredited installer.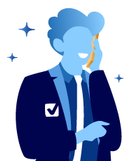 Need Energy Advice?
Read our full set of energy guides for advice on providers and plans.
Solar feed-in-tariff SA
Solar feed-in-tariffs are what energy providers pay to you for the solar energy you generate and send back into the grid.
Not all energy providers offer the same FiT, and often a higher FiT means a lower discount off your energy bill, while choosing a less competitive solar feed-in-tariff often means greater discounts off your energy bill.
Choosing whether you want a higher solar feed-in-tariff but lower discount, or a lower feed-in-tariff but higher discount, really depends on the solar PV system you have, and your lifestyle. For this reason we recommend comparing energy plans and suppliers before registering to an Fit.
Choosing a higher FiT or a bigger total discount
Higher FiT
Bigger total discount

You have a solar PV system of 5kW of more
You use less energy during the day, thus exporting more to the grid
You might not be able to make all the conditional discounts

You have a smaller solar PV system of under 5kW
You use most of your energy during the day, exporting less back to the grid
You own a solar storage battery
Below, you can find some of the highest solar feed-in-tariffs in South Australia. It's important to note that some of the plans associated with these feed-in-tariffs might not operate across the entire state, or might only be offered if certain conditions are met.
If you have a question about rebates or other renewable energy alternatives, you can always contact the South Austrial ombudsman for free and impartial advice, or give one of our energy experts a call below. 
Click below to find a better deal for your home!