The NBN Rollout: What is the National Broadband Network?

For more than a decade now, Australia has been undergoing the biggest infrastructure project it has ever seen, in an effort to expand and improve broadband access for the entire country. This National Broadband Network, known as the NBN, now officially covers almost all of Australia, utilizing a mix of old and new technologies to deliver broadband to all residents. If you're curious or confused as to what the NBN rollout means, and how it affects your home internet, find out more about the National Broadband Network by reading below.
Compare NBN plans Whether you're looking for a new NBN plan, or it's finally time for you to make the switch, compare the cheapest NBN plans with Selectra's Cheapest Internet guide.
What is the NBN?
The National Broadband Network, or NBN, is exactly what it sounds like: a national network designed to deliver high-speed broadband to homes and businesses across Australia by replacing the old phone and internet infrastructure with new technology such as fibre-optic cables. For more than a decade now the NBN rollout has been underway and now, thanks to its mix of technology, covers over 11 million premises.
The history of the NBN rollout
The NBN is Australia's national broadband network, which replaced the traditional copper wires and cables of old broadband technology with high-speed fibre optic cables and other new technologies, to deliver high-speed internet to the entire Australian population. The NBN is owned by NBNCo, a publicly-owned government corporation first established in 2009.
The NBN rollout was first announced in 2007 and, since 2020, has officially rolled out in almost every part of the country. Now new efforts are underway to upgrade some of the slower infrastructure currently in place to improve download speeds for up to 8 million people.
How is the NBN different from ADSL and cable?
The biggest differences between NBN, ADSL, and cable broadband are the technologies needed to deliver broadband to homes and businesses, and the speed of the broadband in those homes and businesses.
Traditional ADSL broadband relied on copper wire to deliver the internet to your home, and the distance between your home and the local telephone exchange connected by that copper wire directly affected how fast your broadband was. While the NBN does still use some of the existing copper wires already in place, much of the infrastructure was replaced by high-speed fibre optic cable. In addition, with traditional ADSL you couldn't pick the speed of your internet but with NBN can, meaning bigger households don't need to worry about fighting over bandwidth.
Cable broadband is more similar to NBN than ADSL, with similar maximum download speeds, however, cable broadband is more likely to get congested during peak hours. Upload speeds also differ between NBN and cable broadband, with NBN upload speeds able to reach up to 40Mbps while cable upload speeds might be as little as 2Mbps.
Types of NBN connections
The NBN isn't one specific type of broadband connection, but rather it's a combination of old and new infrastructure used to deliver high-speed internet to homes and businesses across Australia. The NBN involves new fibre optic cable, existing cables and copper wire, and wireless technology such as satellites. While there are many different types of NBN connections, they can be broken down into fixed-line (using wires and cables), and wireless.
Fixed-line NBN connections
A fixed-line NBN connection is a type of NBN connection that utilizes physical cables and wires to get high-speed internet to your home or business. Typically these types of connections use fibre optic wires, often alongside the existing copper telephone wire that has been used for years.
Fibre to the Premise (FTTP)
Fibre to the Premise, or FTTP, is a type of NBN connection that runs directly to your premises. Generally, FTTP is considered the most consistent type of NBN connection, delivering high-speed internet more reliably than other connections. If you have an NBN utility box outside of your premises and an NBN connection box inside your premises, then you're one of the lucky 17-21% of Australians with an FTTP connection.
With an FTTP connection, you're able to get NBN speeds greater than NBN100. With Fibre to the Premise, you can even sign up for NBN250 (superfast) or NBN1000 (Ultrafast).
Fibre to the Node (FTTN)
Fibre to the Node NBN connections make use of the existing copper cables already installed in certain homes and businesses. The node is connected by fibre, which then connects to your premises with the copper wire. FTTN is seen as a cheaper alternative to FTTP since it already uses the existing copper wire infrastructure, but as a result, is less reliable of a connection. It is likely that now that the NBN is rolled out across Australia, the copper wires will be replaced with new fibre optic cables.
Fibre to the Building (FTTB)
Fibre to the Building connections are more common in apartment blocks or other shared-housing units. With FTTB, the main connection can be found in a common area of your building, from which NBN is delivered to individual apartments through either existing copper wires or ethernet cables.
Fibre to the Curb (FTTC)
Fibre to the Curb is seen as a good compromise between FTTN and FTTP, still utilizing the existing copper wires but with a fibre connection almost all the way to your home. The installation of FTTC is less expensive than Fibre to the Premise, but still offers a more reliable broadband speed than Fibre to the Node.
Hybrid Fibre-Coaxial (HFC cable)
HFC, or hybrid-coaxial fibre, is one of the oldest NBN connection technologies, using the existing pay-TV cables (like Foxtel) that already exist to complete the connection to your home or property. As one of the oldest NBN connections in Australia, it's only used for a small percentage of the population.
Wireless NBN connections
Wireless NBN connections are a broadband option for rural and regional Australians, who might not have the fibre optic cables and copper wires available to connect their homes to a fixed-line NBN connection, or might be too far from other premises to warrant a fixed-line connection.
Fixed Wireless NBN
Fixed Wireless NBN, unlike other NBN connections, uses data transmitted over radio signals to connect your home or business to the NBN network. Fixed Wireless NBN requires an antenna to be installed outside your premises, which will connect to an NBN connection box in your home.
Fixed Wireless NBN is an option for rural and regional Australians, where the distance between premises are too far to connect homes via cable or wire. Data travels from a transmission tower, as far away as 14 kilometres, to the antenna attached to your home.
Satellite NBN (Sky Muster™)
Satellite NBN, through the Sky Muster™ satellite service, delivers the NBN to rural and regional Australians across the mainland and islands through the use of two satellites. These satellites connect to a roof dish, which delivers the NBN to your premise.
It's important to note that with Sky Muster™ NBN, plans come with very limited data, usually divided into peak and off-peak usage periods and download speeds usually vary somewhere between 12 and 25Mbps depending on the speed tier you choose.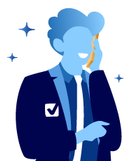 Compare plans, sign up & start saving today!
See the latest offers and switch today, hassle-free
Things to consider when comparing NBN plans
When comparing NBN plans, it's important to consider some important factors such as cost, your plan speed, and data. Choosing the right plan, that suits your household, will make sure you're not stuck paying for a home internet plan that doesn't work for you.
What are NBN speeds?
NBN speeds are tricky because there are two different speeds to consider when comparing NBN plans; the maximum download speed available, and the average evening download speed.
NBN plans are broken down into different speed tiers. These represent the maximum download speed available to you and your household on your NBN plan. They are:
The NBN speeds above can be compared to a pie. The faster the NBN speed, the bigger the pie, and therefore the bigger the slice each device on the same network has. If your NBN broadband isn't as fast as you had hoped in your house, and the connection is frequently less than optimal, consider switching to a faster plan to ensure all devices get an adequate slice of the pie.
Check your broadband speed Use the Internet Speed Test to find out how fast your internet is, and learn tips and tricks that might speed up your connection.
It's important to note that these speeds only outline the maximum download speeds available to you on your NBN plan. Most internet service providers will also show the average evening speed for each NBN plan they offer. This average speed is the estimated average speed during peak busy hours when there's high demand on the entire NBN network. The Australian Competition and Consumer Commission (ACCC) releases a quarterly report titled Measuring Broadband Australia, which compares the top 10 ISPs in Australia and their overall performance and peak hour performance for download speeds.
Fastest internet service providers in Australia

| Internet service provider | Overall performance | Peak Hour performance |
| --- | --- | --- |
| Optus | 99.4% | 98.5% |
| TPG | 99% | 98.4% |
| MyRepublic | 98.2% | 96.8% |
| Telstra | 97.1% | 96.5% |
| Aussie Broadband | 95.9% | 95.1% |
| iiNet | 93.8% | 93.6% |
| Superloop | 94.4% | 93.4% |
| Vodafone | 93.4% | 92.1% |
| Exetel | 89.9% | 90.2% |
| Dodo | 85.6% | 89.6% |
Source: ACCC Measuring Broadband Australia report December 2020
If, for example, you were to sign up for an Optus NBN50 plan, you could expect your download speeds, on average, to be 99.4% of 50Mbps while during peak busy hours this might reduce to 98.5%.
Data allowance with NBN plans
No one likes having to worry about using up their data while surfing the web at home. Thankfully, these days, most internet service providers offer unlimited data as the standard for all their NBN broadband plans. If you're not someone who uses the internet enough to warrant unlimited data, there are still some plans (such as TPG) that have NBN plans with capped data at 10GB per month, 100GB per month, or 500GB per month.
However, the one caveat is for those who connect to the NBN via Sky Muster™. Due to the nature of satellite NBN, these plans come with capped data allowances, usually divided into peak and off-peak usage times. This might mean you have 150GB of data per month to use during the busy peak hours, for example, but have 200GB of data per month to use during off-peak hours when there's less demand on the NBN network.
NBN upfront costs
Most NBN plans (within a single speed tier and with unlimited data), no matter the provider, cost around the same. Most NBN12 plans start around $50 to $60 per month, while NBN100 usually costs $75 to $90 per month. However, this cost is not the only financial matter to consider when comparing NBN plans.
 Special discounts: Most ISPs offer discounted plans for the first 6 months. You could save anywhere from $5/month to $15/month for the first six months with these discounts, but once that promotion is up, you're usually back to paying full price.
 Modem cost: Some providers will charge you for their approved NBN modem, or charge you if you choose a month-to-month contract or if you cancel your plan before a certain period of time. However, many internet providers are now allowing you to bring-your-own modem instead if it's NBN-enabled.
 Set up & activation: Like modem costs, set up and activation costs are usually waived if you choose a 6, 12, or 24-month contract however it is possible to find month-to-month plans without activation fees.
 Cancellation costs: If you do choose a 6, 12, or 24-month contract, make sure to read the fine print and see what you might need to pay if you choose to cancel your contract early.
 NBN bundles: Some NBN providers offer bundled NBN packages with entertainment and streaming services such as Foxtel or Fetch. But, be careful. Some providers offer these packages at $0 per month, but you might get hit with a hefty installation cost.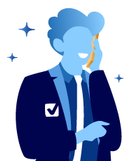 Looking for Broadband & Mobile Deals?
See exclusive online offers from Southern Phone! Compare NBN plans and providers.
NBN rollout FAQ
How do I know if I have an NBN connection?
Most likely, you have an NBN connection by now but if you're unsure you can check your address with the NBN rollout map. Once your address has been switched to the NBN, you usually have 18 months from that date to sign up for an NBN service before your previous connection shuts off.
Can I refuse the NBN? Is there an alternative to NBN?
Technically yes, you can refuse the NBN as it is not compulsory. However, you might be left without a fixed-line internet connection in your home. If you don't want to connect to the NBN, there are a few alternatives you can use, mainly home wireless broadband or mobile broadband. Both these broadband options connect your devices to the mobile broadband network (4G or, more recently the 5G mobile network) and can be used as NBN alternatives.
Will I lose my landline with the NBN rollout?
Technically, yes you will lose your landline when you switch to the NBN. However, this is only because the traditional copper telephone wires will no longer be in use. If you're someone who still relies on their landline, you can still have a home phone and keep your number, when you sign up for an NBN plan. This is called VoIP, which instead sends your voice over the internet, rather than through the copper wires.
Click below to find a better deal for your home!