AGL Contact Number & Email | Call AGL Customer Service

The general AGL contact number is 131 245. Their customer service team is avaiable 24/7 to assist with technical issues, AGL power outages, or heping customers to change energy plans. Whatever your query, here we break down all the ways for you to contact AGL and all AGL contact numbers, no matter the reason.
AGL Contact Numbers
You can call AGL at 131 245 any time of day for general enquiries. AGL customer service is open 24/7, day or night.
There are several different AGL phone numbers you can call to get in touch with the AGL customer service team for things like AGL Solar Solutions, help for AGL business customers, general complaints, disconnecting from AGL, billing assistance, and more.
Contact AGL From Anywhere Regardless of where you live, you can contact AGL by using the AGL phone numbers we provide below. It doesn't matter if you live in QLD, NSW, VIC or else, your queries will be received and processed the same way.
In the table below, you will find a list of all AGL contact numbers:
AGL Contact Numbers
Department & Query:
AGL Contact Number:
Compare Energy Plans
with Selectra
1300 560 964
General Enquiries
131 245
Billing Help
1300 657 386
AGL Complaints
1800 775 329
New Connections & Meter Installation
1800 680 430
AGL Solar Enquiries
1800 274 165
AGL Solar Customer Support
1300 377 118
AGL Overseas Number
+613 8633 6000
AGL Interpreter Services
1300 307 245
AGL TTY Dial for the Hearing Impaired
133 677 & "

1300 664 245"
You will see AGL customer service number, often referred to as AGL Anytime. This is just the AGL phone number that is available 24/7.
You can call AGL Anytime for general gas and electricity questions, account help, and minor service issues. In addition, there are multiple other AGL contact numbers (above) for other related questions such as solar installation, and contacting AGL via their international number from overseas.
AGL Solar Solutions in Residential HomesFor customers in residential homes interested in solar energy, you can call the AGL Solar team by dialling 1800 274 165 or request a callback by filling out the online callback form.
AGL Internet Contact AGL phone numbers are available for both energy and NBN customers. You can call AGL to discuss their different NBN plans and offers.
AGL Phone Number for Businesses
AGL has separate customer service numbers for businesses depending on the size of the business. These are the AGL phone numbers you can call depending on your business size:
Small and medium-sized businesses can contact AGL by dialling

133 835

.
Large businesses can contact AGL support team by dialling 1300 793 477 between 8:30 am and 5:30 pm weekdays AEST.
Below you can find a table of AGL Business contact numbers:
AGL Business Phone Numbers
Department + Purpose
Phone Number
Hours
Compare Energy Plans
with Selectra
1300 560 964
Mon - Fri: 10am-7pm
Small & Medium Sized Businesses
Energy & Gas Plan Assistance
133 835
Mon - Fri: 8am-4pm
Large Corporations & Industrial Businesses
General Information & Help
1300 793 477
Mon - Fri: 9am-5pm
AGL Emergency Contact & Power Outages
Despite AGL selling electricity and gas to you, it's your energy distributor who actually makes sure your house is connected to the power grid and gas lines.
If you're experiencing an AGL power outage or a minor electrical emergency such as fallen lines, or other minor faults, you'll want to call your energy distributor to fix the problem as they repair and maintain the electrical grid and gas lines. Of course, you can also call the AGL phone number for general enquiries and get more info about your options.
You should always know who your energy distributor is as they will often post notices about scheduled maintenance and known AGL power outages, in addition to repairing any problems with your connection. You can find your energy distributor's emergency number on your latest energy bill.
AGL Power Outages Phone Numbers

| Situation: | Who to Call: | Phone Number: |
| --- | --- | --- |
| Serious danger to life or property | Call Emergency Services | Dial: 000 |
| No Gas / Line Disconnected by Mistake / Meter Issues | Call AGL Anytime (24/7 Customer Service) | Dial: 131 245 |
| Minor fault or electrical outage | Call Your Energy Distributor | Find the phone number available on your bill |
Emergencies Number If there is a serious danger to life or property call the emergency services number 000.
Need Energy Advice ?
Selectra's energy experts are available to help you free of charge
(Free Selectra Service -
Currently open
)
Call center currently closed (free service - open Monday to Friday from 10am -7pm)

Speak to a
Selectra energy expert

about all your energy needs !
AGL Contact FAQ
How Can I Contact AGL?
If you need to contact AGL, there are several different methods you can choose from:
By phone at 131 245
Online using AGL Live Chat
Online using AGL My Account or the AGL app
By Email
By Written Letter
Is AGL Cheaper than Origin Energy?
The rates for different products differ between AGL and Origin Energy. For more detailed information and a price breakdown, you can simply compare Australian energy plans or call Selectra to discuss the different options.
Is AGL a Chinese Company?
No, AGL is not a Chinese company.
AGL has been an Australian run company since 1837. AGL Energy has led Australia's energy innovation for the past 185 years. As an ASX-listed company with multiple shareholders, AGL has a mixed ownership structure. Australian investment firms make up the majority of big shareholders.
What Does AGL Offer for New Customers?
When new customers sign up for AGL online, they can receive once-off sign-in credits. That's a $50 credit for electricity and a $50 credit for gas when you switch to AGL online. This deal is for customers who switch their home energy to AGL from another supplier or move their existing home energy with AGL online. In addition, AGL Energy customers who sign up for an AGL nbn plan receive $25 off their monthly rates for the first 6 months and $15 off for every month after that.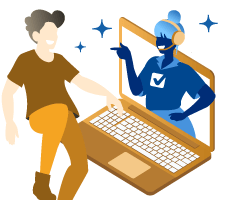 Contact AGL Online
If you prefer contacting AGL online, AGL has a customer service contact page with information about AGL Anytime, a listing of their customer service phone numbers, and the AGL online chat.
With your AGL login credentials, you will have access to your AGL's account, which will provide you with more options to contact AGL.
AGL Online Chat
The AGL Live Chat is available 24/7 for problems, questions or queries. You can message AGL online or via the AGL app to connected with and speak to an AGL representative in real time. It is very convenient and easy to contact AGL via the online chat, as you can respond whenever you like and the message never disappears!
AGL Internet AGL Internet plans are now able to be bundled with AGL electricity and gas plans. If you sign up for an AGL NBN plan you will get a $15 discount on your broadband bill when you bundle energy and broadband with AGL. Be sure to contact AGL to learn about any other existing rebates, like the AGL seniors discount.
AGL Neighbourhood
If you have questions about any AGL related topic, or any unresolved queries, you can also get assistance in AGL Neighbourhood. AGL Neighbourhood is an online Community where you can find answers, ask questions and share information. You can browse different discussions by subject: energy, internet, mobile, website and app. You can also start your own discussion and ask any questions you might have. Whether you have questions about AGL energy rewards or issues reading your meter, the AGL community is there to assist you!
There are currently 39,191 members in the AGL Neighbourhood community and anyone can sign up. If you are an existing AGL customer, you can sign up for AGL Neighbourhood with the same login information as your AGL Account or the AGL App. If you are not an AGL energy customer, you can still sign up for AGL Neighbourhood with just your email address!
Below is further information on how to use AGL Neighbourhood:
Review the neighbourhood guidelines:

AGL requires that members accept the terms to create an environment where all individuals can share their thoughts and opinions in a respected manner.

Explore the Neighbourhood:

Search the Online Community for information and get answers to your questions.

Ask questions or join existing discussions:

You can ask your own questions by starting a new discussion or explore other member's questions and discussions to find a solution to any problem you may have.

Like other members answers:

You can find a thumbs up icon at the bottom of each post to give them a 'like' and let them know that you enjoyed their response.
It is not recommended to use Neighbourhood to handle 1:1 service enquiries. If you need direct assistance with your account or need to ask billing questions that include sensitive information, please Contact AGL or send a message in My AGL Account.
AGL App
You can log in to the AGL app by using your AGL login information. These AGL login credentials are the same that you will have used to create your AGL's account. By logging into the AGL app, you will have access to the following features:
AGL App Features

Control your energy usage:

see all information about your energy usage and how much is it costing to you.
Get the most out of your smart meter: Access detailed information about weekly, daily or even hourly usage and get bill projections.

Pay your bills:

manage all your bills and payments from a single place and on the go.

Manage your AGL account:

manage your AGL login details, and properties related to your account and contact AGL's team.

View historical meter data:

go over your energy usage history and see projections for your future energy usage
AGL Email & Postal Address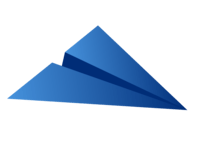 If you need to make a visit in person, the AGL head office is located at:
AGL Head Office
200 George St
Sydney NSW 2000
Australia
For written correspondence such as complaints, AGL reviews or submitting written forms, you can contact AGL via email or post at:
AGL Email Address
📧 AGL Email
Customer Service Email:


[email protected]

✉️ AGL Postal Address
AGL Limited
Locked Bag 3013
Australia Square NSW 1215
If you would like to opt out of emails from AGL, you can do so on their website. Simply fill out the communication preference form and AGL will update your details. All you have to do is provide a few details, such as your account number, name and address. The changes can take 30 days to be updated and will not affect email communication in regard to your plan or bills.
AGL Payment & Billing Options
AGL offers you many ways to pay your energy bill, including the ability to schedule payments in monthly instalments.
The table below shows the different ways you can pay your AGL bill:
AGL Bill Payment Methods
Bill Payment Method
How to Pay
Pay using the AGL Energy App
Download the AGL app to your device and make one-touch payments using your AGL login credentials
Pay online using My Account
Use your AGL login details to access your AGL My Account and with your stored payment method
Pay immediately online with a credit card or PayPal
Pay AGL bill online now
Pay by direct debit
Set up direct debit from a chosen savings, credit, or checking account
Pay using BPay
Contact your financial institution to pay via BPay
Pay by Mail
Send your payment slip and cheque or money order to:
AGL Sales Pty Ltd
Locked Bag 20024
Melbourne VIC 3001

Customers in Western Australia can send their mail payment to:
AGL Sales Pty Limited
Locked Bag 17
Cloisters Square PO
WA 6850
Pay at any Australian Post Office
Visit any Australian Post Office and pay your bill in person
Pay by SMS Payments
Set up SMS payments through AGL My Account. A few days before your bill is due you will receive a reminder. Reply "Pay" to have the amount deducted automatically from your chosen bank account or card
AGL also has their AGL Staying Connected hardship program, which helps keep families in financial hardship connected to their energy.
With AGL Staying Connected, customers experiencing financial difficulties will be matched with a trained consultant to work out a payment plan tailored to the customers' unique financial situation, as well as provide information about energy rebates and concessions, AGL seniors discounts, and energy assistance payments available within their state.
If you contact AGL Staying connected, you'll get a free and independent financial counsellor or support service for advice on energy-saving measures that can help you save more on energy bills.
Need Energy Advice ?
Selectra's energy experts are available to help you free of charge
(Free Selectra Service -
Currently open
)
Call center currently closed (free service - open Monday to Friday from 10am -7pm)

Speak to a
Selectra energy expert

about all your energy needs !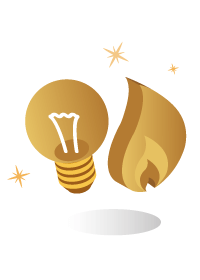 AGL Gas & Electricity Contact: New Connections / Moving House / Meters
If you would like to subscribe to an AGL energy plan, you can easily sign up online or call 131 245 to open an account. Once you sign up for AGL, you will be able to use your AGL login details to access My Account and claim any AGL rewards available to you. When signing up, you will need to provide valid identification and consent to a credit check for eligibility for the best AGL rates possible.
AGL customers who are moving house and want to keep their AGL plan can arrange their new home energy connection or their AGL disconnection online. Just log into your AGL My Account and let the AGL New Connections team when and where you're moving with AGL.
For AGL gas or electricity meter installations, additions or alterations to your existing supply, or removal of your existing supply, fill out either the Application for Electricity or Application for Gas form and send it:
By mail to Locked Bag 14120 MCMC Melbourne, Victoria, 8001
By email to AGL's new connections team
By faxing the form to

1800 634 823
Contact AGL From OverseasIf you're abroad and need to contact AGL overseas, dial +613 8633 6000 for AGL customer service anywhere in the world.
How To Submit a Complaint to AGL
Although the reviews of AGL are generally excellent, customers are welcome to leave feedback. AGL offers a "simple approach" for customers who have any complaints about their products, so you can contact AGL and discuss any issues you may have with your energy & NBN plans, contracts or else. 
AGL complaints system follows a 2-step approach:
Customer Solutions: you can contact AGL on 131 245 or submit their online form to provide them with feedback about your issue. AGL will come back with a solution.
Complaints: if you don't agree with the solution provided by AGL, you can call AGL on 1800 775 329 or email them at

[email protected]

Further Assistance: if your issue is not resolved through AGL's internal complaint processes, you can get additional assistance from the Energy Ombudsman in your state.
Click below to find a better deal for your home!