AGL Payments and Billing Methods

Bills are a part of life and energy bills are no different. As an AGL customer, you have many different ways to set up and pay your AGL bills and find financial support if you need it. Whether you're looking for easier ways to pay an AGL bill, see all the ways you can pay, or you need a little extra help keeping up with your energy costs, you can find all the ways to pay your AGL energy bill here.
---
AGL Bill Payment Methods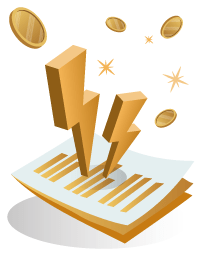 As a major energy provider in Australia, AGL has many ways for you to pay your AGL energy bill.
Ways to pay your AGL energy bill include:
Online with the AGL app, website, or AGL My Account
Direct debit
BPAY
Paypal
SMS Text Messaging
Mail
In-person
You can find all the ways to pay your AGL energy bill on your latest invoice or find all methods to pay your bill below.
Ways to Pay an AGL Energy Bill
AGL Bill Payment Method
Pay an AGL Energy Bill
AGL App
Download the AGL app and make a payment with one click
AGL My Account
agl.com.au/myaccount
Use your AGL Login at agl.com.au/myaccount to make a payment with a saved payment method
AGL Website
agl.com.au/payments
Make an immediate payment with a valid credit card online and your account number at agl.com.au/payments
Direct Debit
Set up a direct debit on the AGL App or AGL My Account
BPAY
Your AGL BPAY Biller Code can be found on your latest energy bill
PayPal
Pay your AGL bill with PayPal online or through AGL My Account. You will need a PayPal account set up.
SMS Pay
Set up SMS Pay in AGL My Account and respond to your AGL SMS message with "Pay"
Mail
Send your cheque and payment slip to the address listed on your latest AGL energy bill
Australia Post
Pay in person at any AusPost Office or visit postbillpay.com.au for more options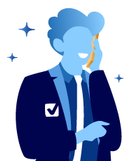 Need Help Switching Electricity or Gas Provider?
Selectra can help! See exclusive offers from OVO Energy below!
AGL Bill Smoothing
If you prefer you can set up your AGL bill payments to occur in smaller, predictable, more frequent instalments with AGL Bill Smoothing.
With Bill Smoothing, AGL takes a look at your annual energy cost and averages it out over the course of the year, taking into account things such as price changes.
The benefits of AGL Bill Smoothing include:
Choose between weekly, fortnightly, or monthly bill payments
Cancel Bill Smoothing at any time
If your AGL account is in credit you can roll over unused credit for the next payment cycle
Pause your AGL Bill Smoothing at any time with "payment holiday"
Combine Bill Smoothing with Direct Debit for seamless payments
Your AGL Bill Smoothing cycle lasts for one year, but you're free to cancel at any time and go back to regular AGL bill payment methods if you prefer.
AGL Bill Smoothing Eligibility
Bill Smoothing isn't available to all AGL energy customers.
If you currently owe more than $500 to AGL or you're currently on a payment support program such as AGL Staying Connected or the Payment Support Victoria program, you cannot sign up for AGL Bill Smoothing.
However, AGL Bill Smoothing is a great option for energy customers who:
Want to avoid bill shock during peak summer and winter energy usage
Want to budget their household expenses more easily
Have certainty when it comes to financial expenses
How to Set Up AGL Bill Smoothing
You can use your AGL My Account to set up Bill Smoothing online.
Use your AGL login to access AGL My Account, and from there:
Navigate to the top-right corner of AGL My Account and select "Account Settings"
Choose the "Bill Smoothing" option and "Edit"
Select the type of fuel you want to apply to Bill Smoothing and choose your frequency (monthly, weekly, or fortnightly)
Select your Bill Smoothing start date
Once you're set up with AGL Bill Smoothing, you'll get a welcome pack with your confirmed usage, instalments, and predicted annual energy costs.
Over the course of the year, you'll get regular information about your AGL energy bills. Every 6 months AGL will review your Bill Smoothing amount and give you the option of updating your plan.
At the end of your AGL Bill Smoothing cycle, AGL will inform you about how much energy you've used, paid for, and whether you owe anything left in a lump sum, or if you're owed a refund. You'll also get a letter with your next 12 months' AGL Bill Smoothing forecast.
What is AGL Pay My Way?
If you prefer to pay your bills before the due date, you can contact AGL to set up AGL Pay My Way.
Similar to AGL Bill Smoothing, Pay My Way lets you choose to pay your AGL energy bill in weekly, fortnightly, or monthly instalments before they are due. To set up AGL Pay My Way, contact AGL by phone, live chat, or email.
How to Scheduled AGL Bill Payments
You can schedule your AGL bill payment at any time using your AGL login.
To schedule an AGL Bill Payment:
Log into AGL My Account
Select "Make a Payment" on the bill you want to pay
Confirm the amount you want to pay
Select "Later" under "Payment Date"
Confirm your payment date in the calendar shown
Confirm your chosen payment method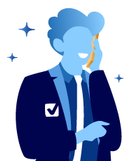 Need Energy Advice?
Read our full set of energy guides for advice on providers and plans.
Help! I'm Having Trouble Paying My AGL Bill!
Whether it's an unexpectedly high energy bill, medical expenses, or a lost job, sometimes life gets the better of us and we need some financial support to keep the lights on.
If you need a little more time to pay a recent AGL energy bill, you can set up a payment extension or instalment plan with AGL My Account. If you need more help, AGL offers support programs for those that need it.
Request an AGL Payment Extension
If you just need a little help with your most recent AGL energy bill, you can request a payment extension at any time with AGL My Account online, or through the AGL app.
To request a payment extension with AGL My Account
Navigate to AGL My Account "Overview" and choose the bill you would like to extend
Choose "Payment Assistance" and "Extend My Due Date"
Select how many days you want to extend your AGL bill payment
If you prefer to extend your AGL bill payment with the AGL app you can simply navigate to the "Billing" tab in the AGL app and choose the bill you want to extend. From there, select "Payment Assistance" and "Set Up".
AGL Bill Instalment Plan
You can also choose to split your AGL energy bill into smaller amounts and pay it off before your next AGL bill is due.
Like a payment extension, AGL instalment plans can be set up using My Account online or with the AGL app. Simply navigate to the bill you want an instalment plan for, and decide how often and how much you would like to pay.
If you need help with finishing your instalment plan before your next bill is due, you need to contact AGL directly with your account number and recent bill.
AGL Staying Connected Program & Payment Support Victoria
AGL has two financial hardship programs available for ongoing bill payment support.
While these two programs are different depending on what state you live in, the idea for payment support is relatively similar.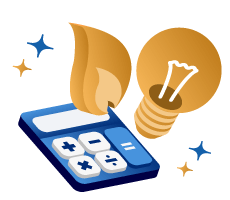 Get a flexible payment arrangement tailored to your needs and situation
Receive ongoing information about payment options and government assistance and energy rebates
Get connected to a free and confidential financial counsellor
Energy efficiency advice and ways to reduce your bills
Make sure you're getting the best AGL rates available
If you're on an AGL bill payment support program, AGL guarantees your home electricity and gas will not be disconnected and no collection action will be taken on your account.
It may also be worthwhile to ask about AGL deals and reductions, such as the AGL seniors deal.
Need More Energy Advice? Discover ways to reduce your energy bill, improve your energy efficiency, and find energy assistance payments (EAP) with Selectra energy guides.
Click below to find a better deal for your home!