AGL Review: Is AGL Energy Any Good?

Are you looking for an AGL review? Comparing and switching energy providers in Australia can feel complicated but Selectra is here to help. Below you can find our review of AGL energy plans, services, and offers, along with real AGL reviews by customers. Want to find out if AGL is any good? Continue reading to find out more and come to your own conclusions about whether AGL is a good energy provider.
---
AGL Energy Reviews from Customers
Customer AGL reviews from across the web are quite mixed, with some Australians happy with their AGL services, and others quite dissatisfied.
Customers on ProductReview gives AGL 1.3 out of 5 stars which includes:
1,957 total AGL reviews
194 verified AGL reviews

78 five-star AGL reviews

1,696 one-star AGL reviews
Meanwhile, AGL reviews on TrustPilot give the energy provider 4.5 out of 5 stars. AGL reviews on Trustpilot include:
1,485 total AGL reviews

53% five-star reviews

18% one-star reviews
Robert Priest from Adelaide, SA says in his verified 5-star AGL review: Pricing has always been very competitive and when starting the process of switching provider to then be offered a better deal shortly after is even better. AGL will still give you predictive bill when its inbetween the 3 monthly meter reading and when you submit your it will adjust. I like this so that way I am only paying what I need to as the predictive reads where always a fair bit over, sometimes lots over. Good to be able to pay the bill by debiting a savings account so finally have a payment option that is not getting some kind of payment fee. The staff when calling are lovely to deal with.
Not all customers are as pleased with their AGL energy service, however. Alfred of SE Queensland cites this in his verified 1-star AGL review: Moved into a new house at the end of a 3 month billing cycle. trades used minimal electricity during the build and in the 7 days I was in the house I took care not to use too much electricity until we got solar. At the end of 7 days, I got hit with a $182 dollar bill. I called customer service to query the complicated bill and was referred to the "customer resolution department". I asked the rep how charging me $198 ($182 after adjustment) for 271kw of electricity was fair. She bluntly told me it was very fair and that "if you don't feel it's fair, you are not in a lock in contract and are free to find another provider". That is exactly what I did immediately after that. I strongly recommend against going with AGL.
AGL Review of Energy Plans
AGL is one of the biggest energy providers in Australia with more than 4.5 million customers across AGL gas, electricity, broadband, and mobile services.
Are you looking for an AGL review of plans and where AGL is available? Below, we summarize AGL gas and electricity availability by state.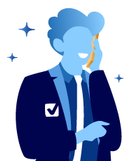 Need Energy Advice?
Read our full set of energy guides for advice on providers and plans.
Now that we've covered where AGL is available, what plans do they have? AGL offers numerous plans across Australia, with something for everyone. Whether you're a Seniors Card Holder, have invested in solar energy, or want flexible billing options, you can find an AGL review of plans below.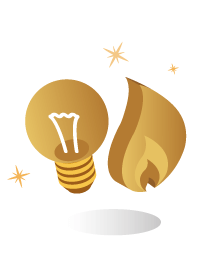 AGL Super Saver Review
AGL Super Saver is available in NSW, South Australia, Victoria, and Queensland.
The AGL Super Saver plan comes with fixed rates on a 12-month benefit period with no exit fees and no lock-in contract. AGL Super Saver offers some of the biggest energy discounts of any AGL plan, but you can only access these low rates if you sign up for eBilling which can be a problem for customers who prefer paper billing.
AGL Flexible Saver Review
AGL Flexible Saver is available in NSW, South Australia, Queensland, and Victoria.
AGL Flexible Saver comes with variable rates, which means they can change at any time (though AGL does need to inform you with written notice beforehand). It's important to note that variable rates, on average, tend to be a bit higher than fixed rates. However, AGL Flexible Saver has an ongoing benefit period so you don't need to remember to renew your plan. In addition, AGL Flexible Saver has flexible billing options, so you can choose paper bills or eBilling to pay your AGL bills.
AGL Value Saver Review
AGL Value Saver is only available in Victoria, and like AGL Flexible Saver comes with variable rates and an ongoing plan duration with no need to renew.
AGL Value Saver offers the biggest discount off the reference price in Victoria. However, AGL Value Saver only allows eBilling, which means you cannot get paper bills for this plan.
AGL Seniors Saver Review
AGL Senior Saver is available to Australian seniors and pensioners in NSW, Victoria, Queensland, and Western Australia with a valid Seniors Card.
AGL Seniors Saver comes with variable rates, and an ongoing, no lock-in contract so you don't need to worry about remembering to renew your plan. In addition, AGL Seniors Saver offers flexible billing options, and you will get a dedicated 24/7 AGL Seniors team for ongoing support at any time.
Read more about the AGL seniors' discount here. 
AGL EV (Electric Vehicle) Review
Electric vehicle (EV) owners can get a special energy plan for their electric vehicle with the AGL EV plan.
AGL EV plan is a fixed-rate plan for 12 months, so your AGL rates won't go up, and you can earn up to $240 in bonus credit during the benefit period. EV customers get the flexibility to charge their vehicle at any time and get 24/7 customer support.
Need to Contact AGL? Use our AGL Contact Guide for any question including moving house, subscribing to AGL, or finding help with your AGL account.
AGL Solar Review & Renewable Energy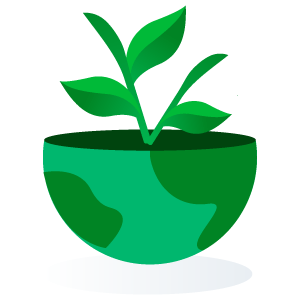 AGL claims to be the "Renewable Energy Leader" but, is this true?
While AGL does offer support for customers with solar PV systems, including solar battery bundles, a solar feed-in tariff, and support for EV drivers, AGL still heavily relies on coal and non-renewable energy for most of their energy generation.
Continue reading below to find our AGL solar review, and how AGL stacks up in the transition to renewable energy.
AGL Solar Savers Review
AGL Solar Savers is available to solar energy customers in New South Wales, Queensland, and South Australia.
AGL Solar Savers customers can get a higher than average solar feed-in tariff and earn more back from their solar PV system. AGL Solar Savers comes with a 12-month benefit period and variable rates that may change. Customers with AGL Solar Savers have flexible billing and payment options.
AGL Solar Feed-in Tariff
If you're a solar energy customer, AGL has two available solar feed-in tariffs for you.
If you prefer, you can choose any available AGL plan and get the standard AGL feed-in tariff, or sign up for AGL Solar Savers and get a higher feed-in tariff (though a smaller discount off the reference price).
Below, you find a summary of AGL feed-in tariffs by state.
AGL Feed-in Tariff Rates

| State | Standard AGL Feed-in Tariff | AGL Solar Savers Feed-in Tariff |
| --- | --- | --- |
| New South Wales | 5c / kWh | 12c / kWh |
| Victoria | 6.7c / kWh | N / A |
| Queensland | 5c / kWh | 12c / kWh |
| South Australia | 5c / kWh | 12c / kWh |
AGL Renewable Energy
According to the most recent Green Electricity Guide, AGL is the biggest climate polluter in Australia.
Despite AGL offering support for solar PV customers, as well we owning and investing in renewable assets, over 80% of AGL energy generation comes from burning coal. While other energy providers have promised to stop burning coal in the next few years, AGL plans to continue to not only burn coal until 2045 but continues to mine it as well. Because of this, the Green Electricity Guide scores AGL as their least-green energy provider in Australia.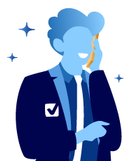 Need Help Switching Electricity or Gas Provider?
Selectra can help! See exclusive offers from OVO Energy below!
AGL Energy Review Verdict: Is AGL Any Good?
Now that we've gotten to the end of our AGL review, is AGL any good?
 AGL is a historic energy provider in Australia, with millions of customers and over 180 years experience in the Australian energy market, meaning at least a few Australians are happy with the energy provider. There are numerous AGL plans available to choose from, with plans specifically for Seniors Card holders, EV drivers, and households with solar energy. You can also sign up for AGL Rewards, and score even more deals and discounts from AGL.
 However, customer AGL reviews are mixed, with many customers complaining about suddenly high energy bills. In addition, AGL has the lowest Green Electricity Guide rating of any energy provider in Australia and is the country's biggest polluter. For the environmentally conscious, this might be a dealbreaker.
As with anything, it's best to do your own research when comparing and switching energy providers in Australia. Comparison services, such as Selectra, can help you find the best energy provider for your household and start helping you save money today.
Click below to find a better deal for your home!