Origin Energy Contact, Power Outages, and Bill Payments
There are a number of ways you can contact Origin Energy, no matter your enquiry or concern. Whether you're a long-standing Origin Energy customer, or looking to subscribe to an Origin Energy electricity or gas plan, you can find all the ways to contact Origin and manage your account, here.
---
How to Contact Origin Energy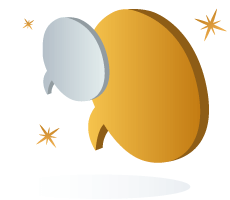 As a major energy provider in Australia, Origin Energy has many ways for customers to contact them.
The best way to contact Origin Energy, particularly for urgent enquiries, is to call Origin Energy or message Origin Live Chat. Other ways you can contact Origin Energy include:
The general Origin Energy contact number is: 13 24 61
Looking to Contact Origin Broadband? Origin now offers NBN plans to Australians. You can call Origin Broadband at 1300 980 711
Origin Energy Phone Number
There are different Origin Energy phone numbers, depending on your reason for calling.
The general Origin Energy contact number, for electricity and natural gas sales & service, is 13 24 61. However, if you're looking for a specific department, such as the Origin Moving House team, smart meter installations, solar, or Origin LPG, you can find their designated phone number and contact hours below:
Contact Origin Energy Online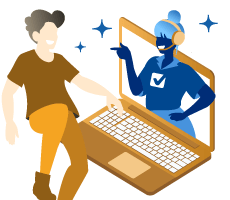 You can contact Origin Energy online by chat, online form, or social media.
If you want to speak to a live Origin Energy customer service representative, you can message Origin online or through your Origin My Account. Origin Energy is available to message online:
Monday to Friday: 7am - 9pm
Saturday & Sunday: 8am - 5pm
However, you can message Origin Energy at any time through your My Origin Account, and an Origin Energy customer service representative will respond as soon as possible. Your Origin app will notify you when they respond.
Origin Power Outage
You need to contact your energy distributor, not Origin Energy if you're experiencing a power outage.
While Origin Energy can help you reach your electricity or gas distributor, they can't fix the outage or emergency directly. You can find your energy distributor in the following ways:
Call Origin Energy 7am - 7pm, Monday to Friday:

13 24 61

Search for your distributor with your postcode online
Check your latest Origin Energy electricity or gas bill
If there is any danger to person or property, or you smell gas, call 000 immediately.
Origin Energy Disconnection Help & Support
If you need to disconnect your power supply to your home you will need to contact Origin Energy and let them know.
The easiest way to disconnect your house as an Origin Energy customer is directly through Origin My Account.
 Choose the date you want to disconnect your home. It's important to remember that disconnections can happen as early as 7am on the day you choose, so if you're moving house it's best to disconnect the day after you move.
 Moving to a new home doesn't automatically disconnect the energy supply from your previous address. You can choose to keep the supply for as long as you like and close it at any time using Origin My Account.
 After you disconnect your address, your energy distributor will come by to take your final meter read. If you have a smart meter, this can be done remotely.
Origin Energy My Account
For most account management and help, your Origin Energy account is there to help you manage all your Origin Energy services in one place.
Use your Origin Login to:
Update account information & contact details
Manage billing & payments and access Origin Energy Pay Now
Track your energy usage
Monitor solar credits and solar exports
You can access Origin Energy My Account at originenergy.com.au/myaccount or by downloading the Origin Energy app onto your mobile device.
Origin Energy Billing & Payment
Origin Energy gives customers flexible ways to manage their Origin Energy billing and payments.
In addition to offering traditional bill payment methods, you can set up EasiPay. Origin Energy EasiPay helps customers manage their energy bills with a personalized payment plan. With EasiPay, Origin Energy averages out your annual energy usage and cost into weekly, fortnightly, or monthly amounts. You pay smaller amounts, more frequently, to help you better budget and avoid billshock.
Every three months, Origin Energy takes a look at your account and reviews your payments to adjust your payments as needed. You can set up EasiPay under Origin Energy My Account.
Origin Energy Bill Payment Options
Pay your Origin bill with a credit or debit card by logging into your Origin Account, or going to originenergy.com.au/paynow.
Other ways to pay your Origin Energy bill include direct debit, BPAY, by cheque in the post, or Post BillPay.
Origin Energy Power On Program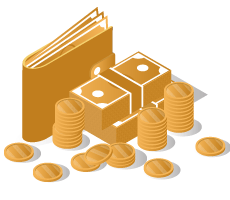 Origin Energy offers financial assistance options for customers experiencing financial hardship.
Ways Origin Energy can help you manage your energy bills include:
Request a payment extension in Origin My Account
Create a payment plan catered to your needs that covers both your current debt and energy usage for the next two years
Provide information about government energy rebates and emergency payments
The Origin Energy Power On program is designed to help eligible households keep the lights on when faced with financial hardship. You can contact Origin Energy to find out more about the Power On program, and whether you may be eligible.
Contact Origin Energy Complaints
If you need to make a complaint to Origin Energy, you can do so by phone, online form, or post.
Origin Energy contact methods for complaints are:
Origin Energy phone number:

13 24 61

Origin Energy postal address: GPO Box 1199, Adelaide SA 5001
Origin Energy general online form
When you contact Origin Energy for a complaint, they have a standard procedure they follow:
Contact Origin Energy customer service by phone, online form, or post
If you contact Origin Energy by letter then they will aim to get in touch with you within 5 business days and give you a timeframe to resolve your complaint
Your complaint will be logged and recorded
If your complaint isn't resolved when you first contact Origin Energy, you can escalate the problem with an Origin Energy team leader.
If you're still dissatisfied with the resolution of your complaint, contact your local ombudsman
Click below to find a better deal for your home!