The Energy Ombudsman Victoria (EWOV)

If you're having a problem with your energy provider, you can turn to the energy ombudsman for free and fair dispute resolution. The energy ombudsman Victoria (EWOV) are the energy and water ombudsman that service Victoria, a not-for-profit, independent and impartial dispute resolution service that handles complaints about energy and water problems. If you are having an issue with your energy provider in Victoria, and feel you need an outside service to address the issue, keep reading below to learn how EWOV can help you, and ways to file a complaint with them.
---
What is an Energy Ombudsman?
Ombudsman are independent agencies offering free and fair dispute resolution services for a variety of government services, private industries, and other sectors. In Australia, each state or territory has their own Ombudsman tasked with dealing with problems relating to energy retail and supply.
The energy ombudsman in Victoria (known as EWOV) deal not only with energy disputes, but also water service disputes, as well as offering general advice and information to customers with general enquiries. EWOV helps Victorian residents by:
 Using alternative dispute resolution, while taking into account the law and good industry practices, to quickly resolve disputes relating to energy and water impartially, informally, and quickly.
 Providing advice, information, and referrals to customers with general enquiries.
 Identifying systemic issues and reporting them to the energy and water companies or regulators so they can be resolved
 Working with actors in the energy and water industries such as providers, supplies, companies, and regulators, to help prevent complaints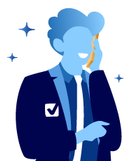 Need Help Switching Electricity or Gas Provider?
Selectra can help! See exclusive offers from OVO Energy below!
How can the energy ombudsman in Victoria help me?
The energy ombudsman in Victoria offers dispute help between energy or water customers, and the utility companies in Victoria. In addition, EWOV also takes complaints and disputes from people who aren't customers, but are still directly affected by the actions of the energy or water company. EWOV handles most complaints about energy and water companies, including those listed below.
Complaints EWOV can take
Type of Issue
What EWOV helps with
Billing and payments

Billing and payment arrangements
Payment difficulties and financial hardship
Debt collection and credit default listings
Disconnection or restriction due to nonpayment

Marketing or transfers of account

Transfers from one energy provider to another (including unauthorized transfers)
The connection to and provision of the energy or water service
Customer service and marketing tactics

Land and infrastructure

Infrastructure such as meters, poles, wires and pipes
Energy and water company activities that affect a customer's land
Embedded networks
However, there are some issues EWOV can't take. These might be outside of their jurisdiction, or else are issues that have previously been resolved. These include:
Energy and water prices or tariffs, and how they are set
Government policies, legislation, or anything specifically required by law
Complaints that have been, or are current being, decided in court
A company's external activities outside of energy or water
Events beyond reasonable control
Actions a company is directed to take to maintain security or reliability.
What's the process for filing a complaint with EWOV?
If you're experiencing an issue with your energy provider and need a dispute resolved, the first step is to contact your energy provider and give them a chance to resolve the dispute before contacting the ombudsman. Once you've given your energy provider a reasonable chance to resolve the dispute, and you're still not satisfied, you can then contact the energy ombudsman in Victoria to file your complaint with them.
When making a complaint with the energy ombudsman, you will need to provide the following information:
Your contact details
Name of energy provider you're having an issue with
Supply address
The outcome you hope for
Details of the complaint
Anything the energy company said when you contacted them about the issue
After you've first contacted your energy provider, and then filed a complaint with the energy ombudsman, they will begin what is called an Assisted Referral. An assisted referral is when the energy ombudsman contacts your provider again, giving them three days to contact you and 15 business days to resolve your complaint.
If your energy company doesn't respond within 15 business days, or you're unhappy with the response they give you, you can contact the energy ombudsman again. EWOV will open an investigation by first gathering all relevant information to help you and the energy company find a fair and reasonable resolution. If you, the customer, accepts the Ombudsman's decision, your energy company must comply. If you don't agree with the resolution you can then take further action such as through the courts.
How do I contact the energy ombudsman Victoria to file a complaint?
If you've already spoken to your energy provider and you're dissatisfied with their resolution, you can then begin the process of filing a complaint with the energy and water ombudsman Victoria. Complaints to EWOV can be filed by phone, email, fax, written and sent by post, or live chat online. If you want to call the energy ombudsman, their hours are 8:30am to 5pm, while EWOV live chat hours are 8:30am to 4pm.
How to file a complaint with EWOV
Contact method
How to contact EWOV
Phone

1800 500 509

(freecall)
Restricted phone
Call

12550

and quote

(03) 8672 4450

Live chat
Available online
Fax

1800 500 549

Email
ewovinfo@ewov.com.au
Written complaint (also available in Braille)
Reply Paid
469 Melbourne VIC 8060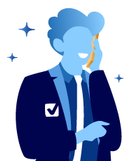 Need Energy Advice?
Read our full set of energy guides for advice on providers and plans.
Other services does EWOV provide?
In addition to free and fair conflict resolution, the energy ombudsman in Victoria offer general help and advice, as well as additional resources so you can always find the best information to help you with any enquiry you might have.
If you have a general enquiry, you can contact EWOV for advice or additional resources. In addition, the energy ombudsman Victoria website offers general guides and information about a variety of topics.
 Switching and connections: Managing your accounts when moving house, 'Dear Occupier' letters and bills, choosing and comparing energy providers, and problems with switching energy providers
 Energy disconnections: The rules for disconnections and what to do if you're disconnected from your energy supply
 Financial hardship and trouble paying your bills: What to do if you're having trouble paying your bills and how EWOV can help with payment plans or concessions and rebates, such as the Victoria solar rebate.
 Power outages and surges: Planned and unplanned power outage information, and possible compensation for damages associated with a power surge or brownout
 Debt collection and credit default listings: Rules that debt collectors must follow, and what to do about a default listing or debt collection activity
 High bills: Reasons you might have a high bill, possible billing mistakes, and what to do if you think there's been a mistake on your bill
 Delayed bills: Reasons for a catch-up bill and rules for catch-up bills
 Meters and problems with infrastructure: Smart meter information, as well as information about energy distributor infrastructure
 Embedded network information
 Solar energy: How to apply for solar panels in Victoria, approved solar PV system information, and problems you might have with your solar panels or generating solar energy
Click below to find a better deal for your home!