Power Outages in Your Home: What to Do and Who to Call

Power outages are a part of life and sometimes, there's nothing you can do to prevent them. However, being prepared in case of an electricity or gas emergency or power outage and knowing what to do when one occurs can make them more manageable. Find out how to be prepared for a power outage, who to contact during a power outage, and how to keep yourself safe during an outage, by reading more below and let Selectra help you learn how to manage your electricity and gas.
---
What do I do if there is a power outage?
Life-threatening emergenciesIf there is any immediate danger to self or property, call emergency services at 000
If you experience a power outage, it's important to take a few steps to keep yourself, and your home, safe.
Avoid any exposed, fallen, or live wires
Unplug your appliances, especially sensitive ones like hair dryers, televisions, or computers
Use a flashlight, rather than a candle. If there is a gas leak, you don't want an open flame near you
Contact your energy distributor to report the outage
After making sure you've unplugged your appliances and found a source of light, you'll need to find the cause of the power outage in your home. Look to see if the circuit breaker tripped. If it wasn't the circuit breaker, check and see if your neighbors have power. Also try and make note of any strange noises like a crash or bang, which might indicate something has fallen and caused the outage. Any information you might be able to collect might make it easier for your energy distributor to locate and fix the problem.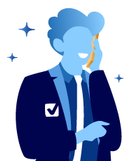 Need Help Switching Electricity or Gas Provider?
Call our Energy Experts Monday to Friday 9am to 8pm and Saturdays 9am to 4pm and find the best energy deal for you.
Who to contact in case of a power outage
It's important to note that while you might purchase your energy from your energy provider, the energy distributor of your network distribution zone is who you should call for emergencies and power outages. Your energy distributor is in charge of maintaining and repairing the energy distribution network. You can find your energy distributor's emergency number on your latest electricity or gas bill.
Electricity distributors NSW and the ACT

|   | Service District | Emergency Number | General Number |
| --- | --- | --- | --- |
| Endeavour Energy | Southern & western metropolitan Sydney | 131 003 | 131 718 |
| Essential Energy | Country & regional NSW & some ACT | 132 080 | 132 391 |
| Ausgrid | Inner, northern & eastern metropolitan Sydney and surrounds | 131 388 | 131 535 |
| Evoenergy | ACT | 131 093 | 132 386 |
Gas distributors NSW and the ACT
 
Service District
Emergency Number
General Number
Central Ranges Pipeline
Tamworth

1800 676 300




132 771




131 909

(02) 6761 5522

Jemena Gas Networks (NSW)
Sydney, Newcastle, Central Coast, Wollongong and parts of country NSW

131 909

1300 137 078

Wagga Wagga Gas Distribution Network (Australia Gas Networks)
Wagga Wagga
Gas leak:

1800 GAS LEAK


Fault:

1800 898 220

1300 001 001

Evoenergy
ACT

131 909

132 386
Electricity distributors QLD
 
Service District
Emergency Number
General Number
Ergon Energy (owned by Energy Queensland Limited)
Country & regional QLD

132 296

131 046

Energex
Brisbane, Gold Coast, Sunshine Coast & surrounds
Faults:

136 262


Emergencies:

131 962

131 253
Gas distributors QLD
 
Service District
Emergency Number
General Number
Allgas Energy
South of the Brisbane River, South Coast, Toowoomba & Oakey

1300 763 106

07 3215 6600

Australian Gas Networks (QLD)
Queensland
Gas leak:


1800 GAS LEAK


Fault:


1800 898 220

1300 001 001
Energy distributors SA
 
Service District
Emergency Number
General Number
SA Power Networks (electricity)
All of South Australia

131 366

131 261

Australian Gas Networks (SA)(gas)
All of South Australia

Gas leak: 1800 GAS LEAK
Fault: 1800 898 220

1300 001 001
Electricity distributors VIC
 
Service District
Emergency Number
General Number
Powercor Australia
Western suburbs and western Victoria

132 412

132 206

AusNet Services
Outer northern and eastern suburbs and eastern Victoria

131 799

1300 360 795

United Energy Distribution
Southern suburbs and Mornington peninsula

132 099

1300 131 689

Citipower
City and inner suburbs

131 280

1300 301 101

Jemena
Northern and north-western suburbs

131 626


SMS service:

0427 840 744

1300 131 871
Gas distributors VIC
 
Service District
Emergency Number
General Number
Multinet Gas
Melbourne's inner and outer east, the Yarra Ranges and South Gippsland

132 691

1300 887 501

Ausnet Services
Aberfeldie

136 707

1300 360 795

Australia Gas Networks
Merrifield, Heathcote/Wandong Junction, Koo Wee Rup, Mildura
Gas leak:

1800 GAS LEAK


Fault: 

1800 898 220

1300 001 001
Energy distributors TAS

|   | Service District | Emergency Number | General Number |
| --- | --- | --- | --- |
| TasNetworks | Tasmania | 132 004 | 1300 137 008 |
| Tas Gas Networks | Tasmania | 1802 111 | 1800 770 018 |
Most energy distributors also have a website where they will update those living within their distribution network about planned or known outages, any sort of maintenance they might be performing, and might have an online self-service page that allows you to report any number of problems from your computer.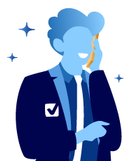 Need energy advice?
Our Energy Experts can help you Monday to Friday 9am to 8pm, and Saturdays from 9am to 4pm.
Power outage or circuit breaker trip?
Occasionally what you might think is a power outage might actually have been your circuit breaker tripping due to a power surge, in order to protect the wiring in your home from sparking or overheating. If you're not sure whether a power outage has occurred, you can check the following:
Are all the lights and appliances in your house not working?
Are the lights at your neighbor's house not working?
Are the streetlights or lights from any shops or buildings nearby not working?
If your neighbors and the surrounding area still have power, check the circuit breaker in your house. Otherwise there is probably a disruption to the supply, and you'll need to contact your electricity or gas distributor.
Be prepared for future outages
Almost all of us rely on a steady energy supply to live, work, and communicate with each other in the modern world.
Without electricity, it can be hard to even contact your energy distributor to report a problem, since landlines and broadband might be down. The good news is that you can easily prepare for future outages, and if you live somewhere where blackouts and outages are the norm, these tips can help make sure your life is uninterrupted if the power goes out.
Have a fully-charged portable mobile phone charger where you can easily find it
Buy a backup battery or generator to keep important appliances, like your refrigerator, running
Keep multiple battery-operated flashlights around the house, as well as spare batteries. Try and have one in every major room of the house, especially by your bed and in the kitchen.
Ensure any medical alarms connected to the NBN are registered, you can also ask about battery backup.
If you have any medically necessary equipment in the house, speak to your energy provider about the options you might have available to ensure this equipment keeps running
Keep some non-perishable foods easily available (along with a mechanical can opener)
Make sure important electronics like televisions, computers, and gaming systems are plugged into a surge protector
When opening a new energy account, be sure to ask who you need to call in the event of a blackout. This is especially true if you have moved houses as your distributor could change.
What if my power is out because I didn't pay my energy bill?
It's a last resort for most energy providers, but disconnections due to not paying your energy bill do happen. Thankfully, Australian Law states that energy retailers have to go through certain steps before disconnecting you for non-payment. Before your home is disconnected, your energy provider must:
Send a reminder to pay any outstanding balance
Send a disconnection warning
Make an attempt to speak with you before disconnecting your residence
There are also certain parameters that your energy provider must work within if they are disconnecting your residence. Electricity or gas disconnections cannot occur:
On business days before 8am or after 3pm
The day before or the day of a public holiday
Between December 20th and December 31st
During extreme weather conditions
If you have already been disconnected due to non-payment, or are facing a disconnection, you should first contact your energy provider to ask what your options are.
If you're experiencing financial hardship, you might be eligible for government concessions and rebates, for example, or your energy provider might help sort you out with a payment plan and some advice on lowering your energy usage in your home. Also consider signing up for the do not call register to avoid abusive calls from collections agencies and other companies.
If you find your bills are simply too high, once you have paid off your debt to your supplier you can always take a look at switching to a cheaper energy company.
Call us to find a better deal for your home!