Clean Energy Council & CEC Accreditation 2022

In this guide, we break down what the Clean Energy Council is and tell you how to get accredited as a CEC solar installer and how to become an approved solar retailer. You'll also find a list of all Clean Energy Council approved retailers, installers, modules, inverters and systems below! read on to learn this and more.
---
What is the Clean Energy Council?
The Clean Energy Council (CEC) is a non-profit organisation that encourages the growth of renewable energy in Australia.
The CEC works with leading renewable energy industry actors and CEC members to further clean energy development in Australia and transform the energy market into a smarter and cleaner system.
What Does the Clean Energy Council Do?
The Clean Energy Council is in charge of:
Advocating for the renewable energy industry & improving clean energy standards
Providing support to players in the clean energy industry to help the sector grow
Providing information on clean energy for businesses and the general population
Working closely with the government to increase demand for clean energy products
Developing and promoting clean energy policy to meet the Renewable Energy Target
Advocating for Clean Energy Council members
The Clean Energy Council is also known for their annual Clean Energy Report, which shows the development of clean and renewable energy in Australia at both a national and state level.
CEC Approved Solar ProductsThe Clean Energy Council has separate lists for approved products such as battery systems, solar PV modules (panels), and inverters, to help you build your complete residential solar PV system and make the most of the small-scale technology certificates scheme. Once installed, you could gain access to solar feed-in tariffs as well.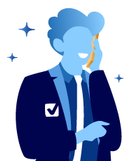 Need Help Switching Electricity or Gas Provider?
Selectra can help! See exclusive offers from OVO Energy below!
List of CEC Approved Inverters, Panels, Retailers & Installers
The Clean Energy Council is in charge of the following:
Accrediting solar installers across the country
Running Australia's Approved Solar Retailer program
Developing and maintaining lists of approved solar and battery storage products
Working to develop Australian clean energy baseline standards
As such, the Clean Energy Council has a vast list of approved retailers and CEC accredited installers to help the general public with reputable solar installations.
If you're considering investing in small-scale solar energy, such as home solar panels, a solar water heater or solar pool heating, you'll only be able to access government solar rebates if you use products and installers from the CEC approved solar lists below.
The Clean Energy Council maintains lists of:
CEC Approved Retailer
The Clean Energy Council Approved Solar Retailer Program allows solar and storage businesses to show they are committed to responsible sales and marketing activities, and maintaining industry best practices.
If you're considering solar, choosing an approved solar retailer means you've chosen a retailer who signed the CEC Solar Retailer Code of Conduct and only uses CEC accredited designers and installers.
How to Become an Approved Solar Retailer
Here is how to become a CEC approved retailer:
Prove you've operated in the solar industry for over 12 months
Prove you adhere to the Approved Solar Retailer Code of Conduct
Undergo an integrity assessment (includes checking financial integrity)
Disclose any past or present sanctions from state consumer affairs agencies or the ACCC
Supply examples of customer documentation
Meet all the requirements on the application form.
You can apply here to become an approved solar installer with the Clean Energy Council.
If your application is rejected, you can reapply after 1 month of being rejected.
CEC Accredited Installers
While choosing a Clean Energy Council Approved Solar Retailer is important, it's equally as important to choose a CEC accredited installer for solar and battery storage.
A CEC accreditation signifies that your installer has undergone the necessary training in solar and battery installation and design and follows renewable energy industry best practices. This accreditation is necessary to ensure safe and reliable solar/battery storage systems.
Not to mention, you must use an accredited installer to be able to access government grants for solar rebates.
How to Get Accredited by the Clean Energy Council
As consumers must use an accredited installer to receive government solar rebates, becoming accredited can bring you extra business as a solar installer.
However, you must go through a series of tests and applications to become a CEC accredited installer.
Here are the steps to get accredited by the Clean Energy Council:
Complete training through an RTO (Registered Training Organisation)
Apply for a provisional CEC accreditation
Complete online assessments within 30 days
Complete a practical assessment of a real installation
Submit full accreditation application
Receive full CEC accreditation
Once you have received full CEC accreditation, you must remember to renew your accreditation each year (as it only lasts one year).
Once you have been fully accredited, you can also apply to design and install other types of systems and add additional CEC accreditations to your list of skills.
Clean Energy Council Members & Membership
CEC members are generally companies and players in the renewable energy industry looking to support and advocate for the clean energy sector.
Currently, the Clean Energy Council has over 800 members, who have the opportunity to advise and contribute to the Clean Energy Council through special committees.
Benefits of Clean Energy Council members include:
Receiving the latest industry information
Engaging in networking opportunities
Boosting exposure within the clean energy industry
Being involved and supporting the policy and advocacy of the CEC.
It's important to note that Clean Energy Council members are not the same as CEC Approved Solar Retailers or CEC accredited installers.
How to Become a Clean Energy Council Member
Becoming a member of the Clean Energy Council costs money, but is a very simple process.
Here is how to apply for Clean Energy Council Membership
Agree to follow the Member Code of Conduct and the membership terms & conditions
Submit a membership application
You will receive an invoice if you are approved
Pay the Clean Energy Council members fee within 60 days
You can apply for Clean Energy Council membership here.
If you need help submitting your membership application or have a question you can call the CEC at +61 3 9929 4140
Otherwise you can send an email to: membership@cleanenergycouncil.org.au.
The CEC also played an integral role in developing the Green Power system. Green Power is a government-led initiative between the Australian government and businesses whereby consumers can choose to invest in Green Power plans and force Australian energy providers to use more renewable energy.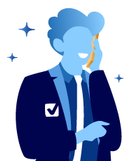 Need Energy Advice?
Read our full set of energy guides for advice on providers and plans.
How to Contact the Clean Energy Council
Consumers interested in solar and battery storage can usually find all the information they need on the Clean Energy Council's website.
However, if you need to contact the Clean Energy Council you can do so using their online contact form. In addition, the CEC has different phone numbers available for CEC members, retailers, and other industry actors who want to get in touch with the CEC.
Contact the Clean Energy Council

| Team | Phone Number |
| --- | --- |
| Head office (general enquiries) | +61 9929 4100 |
| CEC Approved Solar Retailers (questions about becoming an Approved Solar Retailer, or for existing members) | +61 9929 4195 |
| CEC Accredited Installers | +61 3 9929 4141 |
| Current or prospective CEC members | +61 3 9929 4140 |
Clean Energy Council Complaints Process
If you've had a negative experience with a CEC accredited installer or CEC approved solar retailer, you can submit a complaint directly with the Clean Energy Council via their online complaints form.
The CEC can only investigate complaints against its accredited installers and approved solar retailers.
You can submit a complaint against a CEC accredited installer if:
The system is faulty or installed with poor workmanship
The installation uses panels or inverters that do not meet Australian Standards
In addition, the Clean Energy Council can only investigate complaints on systems installed within the past five years.
When submitting a complaint to the CEC, you will need to provide as many details as possible including your personal and contact details, information about the installer or retailer you have a complaint against, and as much evidence as possible to show your complaint is valid.
Report a product fault with the CECYou can also choose to report a faulty product, if applicable. If possible, include as much information about the system or product as possible including brand and model number. If you have any photos of the product, label, or serial number, you can email them to products@cleanenergycouncil.org.au
Click below to find a better deal for your home!