The Clean Energy Council Australia

The Clean Energy Council is Australia's not-for-profit renewable energy organization, promoting the generation and use of clean and renewable energy in the country. Whether your a business interested in becoming a CEC accredited solar retailer or installer, or a residential customer looking to find accredited and approved solar products, the Clean Energy Council offers all the information and resources needed to further Australia's renewable energy development at all levels.
---
What is the Clean Energy Council?
The Clean Energy Council (CEC) is a not-for-profit, membership-based organisation that represents and works with leading renewable energy industry actors to further Australia's clean energy development. The CEC is working to transform Australia into a smarter and cleaner energy market, by:
Providing a strong voice for CEC members
Standing up for the renewable energy industry
Developing and driving effective policy and clean energy advocacy
Working with the industry to improve standards and maintain integrity
Working closely with all levels of government to increase demand for clean energy products
Providing services and initiatives to CEC members and the wider renewable energy industry to help the sector grow
Promoting the clean and renewable energy industry
The Clean Energy Council focuses on raising and maintaining the standards and integrity of the renewable and clean energy industry through many ways including the accreditation of solar installers across the country and running their Approved Solar Retailer program, developing and maintaining lists of approved solar and battery storage products, and working to develop Australian clean energy standards.
The Clean Energy Council also releases their annual Clean Energy Report, which shows the development of clean and renewable energy in Australia at both a national and state level. These reports include breakdowns of the percentage of renewable energy by technology (solar, wind, hydro, and bioenergy), as well as the current percentage of renewable energy generated in each state.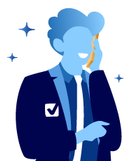 Sign up to electricity + gas
Call our Energy Experts Monday to Friday 9am to 8pm and Saturdays 9am to 4pm and find the best energy deal for you.
CEC accreditation: Approved Solar Retailers and accredited installers
The Clean Energy Council maintains lists of accredited solar installers, retailers, and approved solar modules, inverters, and battery storage systems. If you're considering an investment in small-scale solar energy, you'll only be able to partake in Australia's small-scale technology certificates under the Small-Scale Renewable Energy Scheme if you choose solar products from the CEC approved solar lists.
CEC approved solar productsThe Clean Energy Council has separate lists for approved battery systems, solar PV modules (panels), and inverters, to help you build your complete residential solar PV system and make the most of the small-scale technology certificates scheme.
CEC Approved Solar Retailer
The Clean Energy Council Approved Solar Retailer Program allows solar and storage businesses to show they are committed to responsible sales and marketing activities, and maintaining industry best practice. If you're considering solar, choosing an Approved Solar Retailer means you've chosen a retailer who signed the Solar Retailer Code of Conduct and only uses CEC accredited designers and installers.
CEC accredited installers
While choosing a Clean Energy Council Approved Solar Retailer is important, it's equally as important to choose a CEC accredited installer for solar and battery storage. CEC accreditation means that your installer has undergone the necessary training in solar and battery installation and design. CEC accredited installers work within the best practices of the renewable energy industry, in order to produce safe and reliable solar and battery storage systems.
Clean Energy Council Membership
Clean Energy Council members are not the same as CEC Approved Solar Retailers or accredited installers. CEC members are companies, or actors within the renewable energy industry, looking to further support the clean energy sector. Currently, the Clean Energy Council has over 800 members, who have the opportunity to advise and contribute to the Clean Energy Council through committees, as well as receive the latest industry information, engage in networking opportunities, boost exposure within the clean energy industry, and get involved and support the policy and advocacy of the CEC.
CEC and the Renewable Energy Target
The Renewable Energy Target is the Australian government's goal to increase the renewable energy generated in the country. The Renewable Energy Target was originally implemented in 2001, with a goal of 9,500GWh of renewable energy generation by 2020. Since then, the Renewable Energy Target has been split into the Large-scale Renewable Energy Target with a goal of 33,000GWh by 2020, and an uncapped Small-scale Renewable Energy Scheme.
Small-scale certificates (STCs) and the Clean Energy Council
Small-scale certificates are a financial incentive through the Small-scale Renewable Energy Scheme, used to promote the purchase, and installation, of small-scale and residential renewable energy. STCs are created for each installed system, and the amount of STCs you get depend on a number of factors including geographical location, installation date, and size of the system. The bigger your system, the more STCs you get.
In order to receive the STCs (usually by assigning them to your solar installer, who will then give you a point-of-sale discount off your solar PV system) your renewable energy system needs to be on the CEC approved solar products list, and installed by a CEC accredited installer.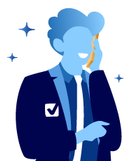 Need energy advice?
Our Energy Experts can help you Monday to Friday 9am to 8pm, and Saturdays from 9am to 4pm.
How to contact the Clean Energy Council
Consumers interested in solar and battery storage can usually find all the information they need on the Clean Energy Council's website. However, if you need to contact the Clean Energy Council you can do so using their online contact form. In addition, the CEC has different phone numbers available for CEC members, retailers, and other industry actors who want to get in touch with the CEC.
Contact the Clean Energy Council

| Team | Phone Number |
| --- | --- |
| Head office (general enquiries) | +61 9929 4100 |
| Approved Solar Retailers (questions about becoming an Approved Solar Retailer, or for existing members) | +61 9929 4195 |
| Accredited Installers | +61 3 9929 4141 |
| Current or prospective members | +61 3 9929 4140 |
Clean Energy Council complaints process
If you've had a negative experience with a CEC accredited installer or CEC Approved Solar Retailer, you can submit a complaint directly with the Clean Energy Council via their online complaints form. The CEC can only investigate complaints against its accredited installers and Approved Solar Retailers.
You can submit a complaint against a CEC accredited installer if:
The system is faulty or installed with poor workmanship
The installation uses panels or inverters that do not meet Australian Standards
In addition, the Clean Energy Council can only investigate complaints on systems installed within the past five years.
When submitting a complaint to the CEC, you will need to provide as many details as possible including your personal and contact details, information about the installer or retailer you have a complaint against, and as much evidence as possible to show your complaint is valid.
Report a product fault with the CECYou can also choose to report a faulty product, if applicable. If possible, include as much information about the system or product as possible including brand and model number. If you have any photos of the product, label, or serial number, you can email them to products@cleanenergycouncil.org.au
Call us to find a better deal for your home!