Energy Ombudsman ACT (ACAT)

Energy disputes in the ACT are settled by the ACT Civil & Administrative Tribunal (ACAT), an independent body that hears and rules on a range of cases and issues in the ACT, covering a broad variety of topics and jurisdictions. They essentially act as the energy ombudsman for the state. If you're having an issue with your energy provider in the ACT, ACAT can help you resolve the problem quickly, simply, and informally. For more information about how ACAT deals with energy disputes, continue to read below.
---
What does the ACT Civil & Administrative Tribunal have jurisdiction over?
As mentioned, ACAT doesn't only deal with energy and water. They deal with a broad range of disputes covering a number of jurisdictions including:
Civil disputes
Rental property disputes
Fence disputes
Reviewable decisions made by the ACT Government
Disciplinary action for certain occupations
Guardianship, financial management and enduring powers of attorney
Mental health care and treatment
Motor accidents resulting in an injury or death
Discrimination
Energy and water
However, ACAT cannot intervene in matters including:
Criminal cases
Family violence or personal protection orders
Commercial and retail leases
Fair work claims
Workplace disputes
Property distribution after the breakdown of a relationship
Parenting or custody disputes, child support disputes
Disputes about wills, probate, and administration of deceased estates
Tax or social welfare benefit disputes
How can ACAT help with an energy and water dispute?
ACAT can help with a number of energy and water problems, such as disconnections or financial hardship, or a dispute or complaint you have with your energy provider itself. Within the ACAT jurisdiction, they have the power to:
Require the utility company to give access to customer records
Direct the utility to restore or maintain supply in the case of disconnection
Order the utility company to pay compensation of us to $25,000 for loss or damage caused by the utility company
However, ACAT cannot help with other utilities such as telephone, internet, sewage and they cannot deal with any energy and water disputes outside the ACT including other areas of the National Energy Market.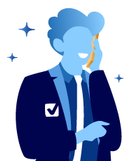 Need Help Switching Electricity or Gas Provider?
Selectra can help! See exclusive offers from OVO Energy below!
Energy billing and financial difficulties
If you're experiencing financial hardship and having difficulty paying your energy bills ACAT will first direct you to speak to your energy provider to see what help they can offer. This can include asking your energy provider about their hardship program, switching to a better energy plan, looking into any rebates or concessions you might be eligible for, or entering a realistic payment plan you can better afford. Once these measures are exhausted, and you've not been able to reach an agreement with your energy provider, you can then contact ACAT.
If you and your energy provider cannot reach an agreement, it's time to speak with ACAT and enter into a hardship application. In order to get assistance you will first need to attend a meeting, which you can schedule by contacting ACAT. In some cases, if you face disconnection, ACAT might order the energy company to maintain your electricity or gas connection until the meeting occurs.
At the meeting, ACAT Members will review and discuss your case and come up with an agreement where you will make regular payments to your energy provider. This agreement will also protect you from further action by your energy provider, including disconnection, so long as you maintain the terms of the agreement.
Electricity and gas disconnections If you've already been disconnected from your energy supply, and your energy provider will not reconnect you, contact ACATby calling (02) 62077740 to discuss your options
Complaints and other disputes with your energy company
In addition to offering assistance with payment difficulties, the ACT Civil & Administrative Tribunal also functions as the energy ombudsman for the Australian Capital Territory and deals with complaints and disputes against energy providers and suppliers in the state. Prior to contacting ACAT, however, you must first raise your issue with your energy provider or distributor. Make sure to write down all the details of your conversation with your energy company, and clearly state what the problem is, and how you would like it fixed.
If the issue remains unresolved, you should ask to be referred to a senior officer, higher manager, or the energy provider's complaints resolution team and make sure to put your complaint in writing (by post or by mail) to ensure your provider has a detailed record of your complaint.
What energy and water complaints can ACAT take?
As the energy ombudsman for the ACT, ACAT takes on a number of complaints relating to energy and water. Complaints within their jurisdiction include:
Overcharging or high bills
Wrongful disconnections
Debt collection, external debt collectors, or credit default listings
Payment arrangements
Direct marketing and salespeople
Connections and transfers
Vegetation issues and land access disputes
Metering and connections
Network faults, supply and unscheduled power outages
Contact ACAT for energy complaints and disputes
If you have a complaint against your energy or water company, you can contact ACAT to lodge your complaint by phone or email. When first filing your complaint, you will need to provide details including; your contact information, the details of your energy provider, details about your complaint, and the outcome you want.
How to contact the ACT Civil & Administrative Tribunal for energy and water disputes

| Phone | Email |
| --- | --- |
| (02) 6207 1740 | ewcomplaints@act.gov.au |
customers experiencing a disconnection call (02) 6207 7740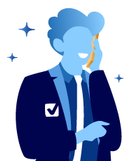 Need Energy Advice?
Read our full set of energy guides for advice on providers and plans.
ACT Civil & Administrative Tribunal complaints resolution process
When you first contact ACAT, they will generally refer your complaint back to your energy provider, and ask for an officer at a higher level to review your complaint. Your energy provider then has five business days to make initial contact with you. If they do not resolve your concerns or contact you within a timely manner, contact ACAT again to start an investigation.
Investigations process
If your energy provider cannot resolve your complaint in a way that satisfies you, you should contact ACAT again. This then becomes an investigation. During the investigation, you will be required to:
Respond to requests from ACAT in a timely manner
Continue to pay non-disputed amounts to your energy company
Cease contact with your energy provider about the complaint
During the investigation, the following processes will likely occur:
Notify the energy provider to inform them of the complaint and ask for information
Give your energy provider time to respond, which might resolve the complaint
If the complaint is not resolved after the initial response, you might need to supply more information or answer questions for the energy company and ACAT to consider
Share your response with the energy provider for them to consider. Their new response is, in turn, shared again with you
If no resolution can be reached, ACAT will then review the file and decide whether to make a recommendation to the parties, cease the investigation, or refer the matter toa conference or hearing.
ACT Civil & Administrative Tribunal conference
ACAT may sometimes decide to refer the matter between you and your energy provider to a conference. A conference is a private, informal meeting between parties held at ACAT where the aim is to come to an agreement about how the case should be resolved. During a conference an ACAT Member or Registrar will be the convenor, who will guide and assist both parties and work towards an agreed outcome.
Before a conference you will need to prepare by:
Reading all documents provided and bringing any paperwork
Considering a support person to bring with you. Your support person cannot be someone who may need to give evidence if your case goes to a hearing
Getting legal advice or representation
Considering whether you need to authorise someone to appear on your behalf and fill out a general power of attorney form if necessary
Filling out an authority to act for a corporation form if you represent a corporation
Letting ACAT know if you need assistance when attending the conference such as wheelchair access or an interpreter
If no agreement is reached, a hearing will be scheduled to take place with a different ACAT member on a future date. Occasionally, the hearing might be on the same day, this is called a Conference and Immediate Determination which you will be notified about ahead of time.
ACT Civil & Administrative Tribunal hearings
If ACAT decides your case needs to be brought to a hearing, it's important to understand the process ahead of time so you can be well prepared. There are five types of hearings at ACAT. These are:
Directions hearing – to decide how a case will progress and prepare the case for hearing
Interim hearing – to determine any preliminary issues
Urgent hearing – to determine whether or not to make urgent or emergency orders
Final hearing – to hear and decide all the issues in a case
Appeal hearing – a hearing held in the ACAT appeal jurisdiction to see if there were any errors of fact or law in an ACAT decision
No matter the hearing, it is important to be well prepared by making sure you have all the information necessary such as witness statements, subpoenas, timeline of events, and other submissions and evidence.
Request a review of your ACAT investigation
If you are not satisfied with the outcome of the investigation done by ACAT, you can request a review which needs to be done in writing within 14 days of the finalization of the investigation. You can request a review if you believe there was an error made by ACAT or there is new and additional information that you think may change the outcome. All reviews will be done by a different person or, occasionally, an ACAT member.
Decisions made by ACAT members cannot be reviewed. If you are unhappy with the outcome made by an ACAT member you might be able to file an appeal.
Click below to find a better deal for your home!