Red Energy Rewards: What are Red Rewards?

Everyone loves a good rewards program, and Red Energy knows it. If you're the type of person who loves to be rewarded for your everyday habits, such as using electricity and gas in your home, then Red Energy Rewards might be of interest to you. Red Energy Rewards (or Red Rewards) is Red Energy's rewards program, with over 4,500 discounts across Australia, New Zealand, and Asia. If you live in Victoria or New South Wales and are interested in learning more about Red Rewards, keep reading below.
---
What Can I Get With Red Energy Rewards?
Red Energy Rewards gives Red Energy customers more than 4,500 deals, discounts, and offers across popular products and brands available in Australia and New Zealand.
At a Glance: Red Energy Rewards Membership Card Benefits
Dining-in: 20% off your total dining bill up to $25
Accommodation: Up to 50% off rack rate or 10% off lowest promotional rate
Vouchers for takeaway, attractions, and activities
Your Red Energy Rewards deals and discounts may vary by availability but cover everything from local dining, to international travel, and everything in between. Red Energy Rewards generally come in the form of either a voucher, discount, or eGift Card.
Red Energy Rewards are available for:
Dining & Takeaway
Activities, Cinema, & Box Office
Hotels, Car Hire, & Travel
Shopping
Health & Beauty
Local Services
Both local businesses and international companies have discounts and deals with Red Energy Rewards. Some popular companies and brands that have partnered with Red Energy are:
Coles
Australia Zoo
JB Hi-Fi
Pizza Hut
Anytime Fitness
Madame Tussauds
Emirates
There are also often special Red Energy Rewards only available for a short time. This is why it's important to check your Red Energy Rewards frequently to see what else might be available to you. You can download the Red Energy app to keep up to date with the latest promotions available.
How to Earn Red Energy Rewards
In order to earn Red Energy Rewards, you need to be on an eligible plan in an eligible state.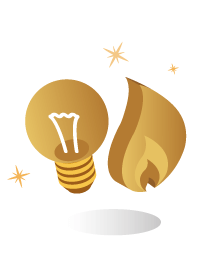 Red Energy Rewards is only available in New South Wales and Victoria, though the plans with which you can access these Red Energy promotions differ just a bit.
Plans that offer Red Energy Rewards are:
Unlike other energy providers, Red Energy rates and discounts stay the same across all plans within a distribution network. Rather, Red Energy plans offer different incentives and bonuses such as Qantas Points, free electricity for EV owners, and yes, Red Energy Rewards to customers on eligible plans.
Below you can find Red Energy Rates for New South Wales and Victoria.
How do I Redeem Red Energy Rewards?
Red Energy Rewards can be redeemed online, either through the Red Energy Rewards website or the new Red Energy app.
The way you redeem your Red Energy Rewards will depend on the type of reward you want to redeem. Always read the fine print and follow instructions when claiming your deal or offer with Red Energy.
For dining and takeaway, activities, and local businesses you can download your chosen Red Energy Reward directly onto your smartphone and present it at the establishment of your choosing.
For shopping, cinemas, box office, travel, and other deals, you can purchase your eGift Card or voucher directly from your phone. Find the voucher you want, purchase it online, and confirm.
Red Energy Rewards Contact
If you have any questions about your Red Energy Rewards deals or programs you can contact Red Energy Rewards by phone or email.
If you have an issue with your Red Energy Rewards service, you will need to contact Frequent Values who manages the rewards program. If you're having a problem or have a question about your Red Energy plan or service, you need to contact Red Energy directly.
Is Red Energy Rewards Worth It?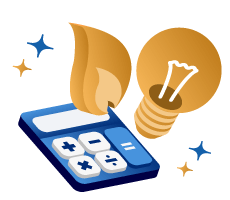 As far as rewards programs go Red Energy Rewards has a lot to offer, though whether or not Red Energy Rewards is worth it depends entirely on how you use it.
People who will benefit best from Red Energy Rewards are those who will use it for their everyday spending. There are tons of eGift cards available for groceries, clothing, and shopping which can be used to reduce your monthly budget.
When comparing and switching energy providers, there is a lot to consider to make sure you're getting the best deal and simply choosing one based on a rewards program might not be the best decision. If you're not sure about Red Energy, check out our Red Energy Review.
If you're on the hunt for a good deal, a handful of other energy providers have rewards programs for their customers and no two rewards programs are the same so check out each one to find the best deal for you.
Energy providers with rewards programs are:
Click below to find a better deal for your home!