Lumo Energy Contact | Live Chat, Email & Phone Numbers

Customers can contact Lumo Energy via telephone at 1300 115 866, from 10am to 7pm, Monday through Friday. If you are looking for ways to contact &nsbp;Lumo Energyby phone, email, or live chat, you are in the right place. Whether you're an existing customer with a question or concern, or a future customer interested in signing up to an Lumo Energy electricity or gas plan, discover how to contact Lumo for whatever you might need by reading on below.
Contact Lumo Energy
Customers can contact Lumo Energy in a number of different ways including:
Phone
Email
Facebook Messenger
Live Chat
Fax
Post
Lumo Phone Number
Below is a summary list of Lumo Energy contact numbers and when you can reach out to them:
Lumo Energy Contact Numbers
Department & Query
Lumo Energy Phone Number
Hours
Compare Energy Plans Today
with Selectra
1300 560 964
Mon - Fri: 10am - 7pm
General Support
1300 115 866
Mon to Fri: 8am - 8pm
Sat: 8am - 5pm
Meter Alterations & Inquiries
1800 931 689
Mon to Fri: 8am - 8pm
Sat: 8am - 5pm
International
+613 9977 6109
8am - 8pm (weekdays)
Fax
1300 136 891
24/7
Emergencies
000
24/7
Lumo Energy Postal Address & Head Office
You can also get in touch with Lumo Energy via post. All you have to do is write a letter and send it to Lumo Energy's postal address or head office:
Lumo Energy Postal Address
PO Box 4136
East Richmond, VIC 3121
Australia
And here is the address of Lumo Energy's Head Office in Victoria:
Lumo Energy Head Office
570 Church St.
Cremorne VIC 3121
Contact Lumo Energy Online
It's important to note that certain Lumo Energy plans may require eCommunication exclusively, so please review your plan details before reaching out to Lumo. Whether you are interested in signing up with Lumo Energy or you're an existing customer in need of assistance with your account or services, the following contact options are available:
Lumo Facebook Messenger
Lumo Energy Facebook Messenger chat is available Monday to Friday 9.00am to 5:00pm AEST.
Lumo Energy Email
If you need to send an email to Lumo Energy customer service, you can send tham one to the following address: [email protected] [email protected].
Online Contact Form
Lumo Energy customers can also request a callback online by filling out an online form on Lumo Energy's website that includes your first name, last name, and phone number. Lumo's dedicated team members will reach out to you as soon as possible.
Live Chat
The Lumo Energy contact centre is open between 8.00am to 8:00pm on Monday through Friday and and between 8.00am to 5:00pm on Saturday, excluding public holidays. When you head to the Lumo Energy website, you will see an icon on the right side of the webpage that says 'chat with us online'. You can click this icon, put in your first and last name, and begin your chat with a Lumo Energy customer service agent.
Lumo Energy Login Account
A Lumo Energy Online Account serves as an essential platform for efficient energy account management, accessible round-the-clock.
The Lumo Energy login account offers a range of user-friendly features:
View and download billing statements
Facilitate bill payments
Establish direct debit arrangements or update banking information
Transition to email-based billing and communications
Unlock exclusive rewards
Keep contact details up-to-date
Add a concession card to your account
For Lumo Energy customers eager to register for MyAccount, the process is conveniently and simple. All you have to do is access the registration page and provide your email address, login information and Lumo will link your account for you. Existing customers seeking access to their Lumo Login can effortlessly do so by clicking on the link for the Lumo account login page with their credentials.
Contact Lumo for Moving House
For individuals moving to a new residence, Lumo Energy simplifies the process of getting your energy needs in order promptly. Whether you are a new customer who is moving house or an existing customer who is moving to a new residence, you can easily arrange your move with Lumo Energy.
Existing customers can conveniently prepare their energy services for relocation through MyAccount, choosing a time that best aligns with their schedule. Whether it pertains to gas or electricity services, Lumo Energy seamlessly orchestrates the transition, ensuring your energy remains secure under their supervision. New customers can simply call Lumo Energy at 1300 115 866 to compare plans and sign up.
Contact Lumo for Meter Installation
For inquiries about new electricity meter installations, call 1800 370 727. For those embarking on the construction of a new home, including builders and electricians seeking to arrange an electricity meter installation, Lumo Energy offers its assistance. The process varies by region:
Victoria
Contact an electrician
The electrician will email an Electrical Work Request (EWR) and a Certificate of Electrical Safety (CES) to

[email protected]

Lumo Energy typically responds within 48 business hours.
In Victoria, new meter installations may take up to 25 business days and are conducted by the electricity distributor. Exceptions include cases where there's no prior agreement for meter installation, the site isn't prepared or safe, or installing the meter interrupts another customer's supply.
South Australia
Contact an electrician
The electrician will submit an online request to the South Australian Power Network (SAPN) and select Lumo Energy as the retailer.
SAPN informs Lumo Energy of the request.
Lumo Energy typically responds within 48 business hours.
In cases where an agreement isn't reached regarding the installation date, the new meter is installed six business days after confirmation of electricity supply availability. Exceptions align with situations in Victoria.
Altering an Existing Meter
Sometimes, alterations or exchanges of electricity and gas meters are necessary due to changes in a property. This includes adding features like pools, property renovations, or solar power installations.
If you need to alter an existing electricity meter, you can start by contacting an electrician for necessary alterations. Installation occurs 15 business days after confirming electricity supply availability, provided there's an agreement, the site is ready, safe, and the installation doesn't affect other customers' supply. To discuss alterations to electricity meters, call Lumo Energy at 1800 931 689.
For gas meter alterations and inquiries, you can contact Lumo Energy at 1300 115 866. When you get in touch, ensure that you have the details of your licensed gas plumber and information about gas appliance changes.
Lumo Energy Complaints
Lumo Energy is dedicated to providing superior service to its customers and the community, always striving to do what's right for their customers. Recognizing that issues can arise, Lumo Energy encourages customers to reach out in case of complaints. Lumo customer service agents are accessible on weekdays from 8 am to 8:30 pm and Saturdays from 9 am to 5:30 pm (AEST) and (AEDT). Their team is well-trained in effective complaint handling, aiming to address concerns promptly during the initial contact. If a resolution doesn't meet your expectations, you have the option to request an escalation, and Lumo Energy will work diligently to find a reasonable solution.
Below are the following ways you can get in touch with Lumo to lodge a complaint:
Via phone at 1300 115 866
Email

[email protected]

Send complaint via mail to Lumo Energy Pty Ltd, PO Box 4136, East Richmond, VIC 3121.
In cases where Lumo Energy's resolution is unsatisfactory, you have the right to escalate your complaint to the relevant State energy Ombudsman. The Ombudsman offers an independent and complimentary dispute resolution service for customers who have been unable to resolve their concerns directly with their energy retailer. The Ombudsman's approach involves attempting to negotiate a resolution through discussion and agreement. If a resolution remains elusive through negotiation, the Ombudsman may make a final and binding decision.
If you're dissatisfied with the resolution of your complaint, contact your local ombudsman. If you need to get in touch with your Energy Ombudsman, below is a list of the phone numbers for the different energy ombudsman in each state:
Energy Ombudsman Phone Numbers per State

| State | Phone Number |
| --- | --- |
| South Australia Energy & Water Ombudsman Water Ombudsman | 1800 665 565 |
| Victoria Energy & Water Ombudsman | 1800 500 509 |
| Queensland Energy & Water Ombudsman | 1800 662 837 |
| Western Australia Energy & Water Ombudsman | 1800 754 004 |
| Australian Capital Territory Ombudsman | 02 6207 1740 |
| New South Wales Energy & Water Ombudsman | 1800 246 5450 |
Lumo Energy Pay My Bill
Lumo Energy provides a variety of different methods for customers to pay their energy bills. Check out all the different ways you can pay your Kleengheat energy bill below: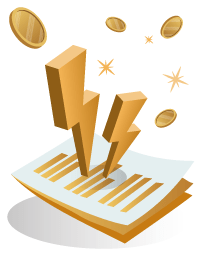 Credit card online
Direct Debit
BPAY
Mail
AusPost
Below all the different ways you can pay your Lumo energy bill and the details on how to do so:
Lumo Bill Payment Methods
Method of Payment
Where to Pay
Credit or Debit Card
Pay online with MasterCard® and Visa and American Express®
Direct Debit
Set up direct debit with My Account
Cheque by Mail
Send a cheque with payment slip to the Lumo postal address:
Lumo Energy Postal Address
PO Box 4136
East Richmond, VIC 3121
Australia
AusPost
Pay over the counter or by calling

1300 115 866

with your biller code ready
BPAY
Contact your financial institution to make a payment with the Elgas BPAY Biller Code: 275602
For those who are interested in signing up for eBilling, you can easily head online to your Lumo Account and sign up for eBilling to get energy bills and communications delivered to your inbox. If you need to make a payment, get a copy of your bill or even setup Direct Debit, you can easily do that and more in your online login account.
If you're having trouble paying your Lumo energy bill, or want to find help with bill shock, Lumo offers financial assistance. Lumo is there to help if you have difficulty paying your energy bills or you just want to make budgeting a little easier, we have a few options for you:
Payment plans tailored to suit your situation
Payment extensions
Payments via Centrelink's facility known as Centrepay
Payments via HelpPay
Lumo Energy also offers the EvenPay® program to eligible customers, with eligibility contingent on the absence of outstanding debts at the time of program enrollment. EvenPay® offers a convenient payment plan, enabling customers to make equal payments based on a projected 12-month future energy usage*. With its flexible payment options, EvenPay® empowers customers to manage their payments proactively, mitigating the possibility of bill shock.
Contact Lumo Energy FAQ
Is Lumo Energy Australian Owned?
Lumo Energy proudly operates under the ownership of Snowy Hydro Limited, an esteemed entity in the renewable energy sector and an advocate of Australian ownership. Since its establishment in 1949, Snowy Hydro Limited has consistently ranked among Australia's most substantial and time-honored renewable energy generators.
The Lumo Energy headquarters are centrally located in Melbourne, Victoria. Lumo Energy also has dedicated call centers situated in Cremorne.
How Long Does it Take to Connect to LUMO?
For those in need of a swift home energy connection in less than 1 business day, Lumo Energy offers a solution. By placing a call to Lumo Energy before 12pm, customers can receive assistance in getting their energy supply connected promptly. While standard charges typically apply, it's important to note that urgent connections may involve additional costs. Detailed information will be provided during the call. However, please be aware that, like all electricity providers, Lumo Energy cannot facilitate connections on Sundays or public holidays.
If your move is planned with more than 1 business day's notice, Lumo Energy offers the convenience of getting your energy connected online within minutes. Alternatively, you can call 1300 115 866 to initiate the process. Standard connection charges may be applicable.
How Do I Contact Lumo Energy?
Customers can contact Lumo Energy in a number of different ways including:
Phone: 1300 115 866
Email:

[email protected]

Fax: 1300 136 891
Post: Lumo Energy Postal Address - PO Box 4136, East Richmond, VIC 3121
Click below to find a better deal for your home!