Foxtel Now Packages | Price & Plans Compared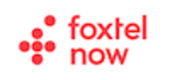 ---
Are you interested in Foxtel Now but unsure about what is on offer? Would you like more information about costs and plans? In this guide, we'll tell you all you need to know about Foxtel's streaming service, a rival to other services such as Netflix or Stan. Find out about Foxtel now packages, prices, what there is to watch on the Foxtel Now app, how to set up your account and more. Read on!
Main Takeaways from This Article
What is Foxtel Now?
Foxtel Now is Foxtel's streaming-only paid TV service similar to Netflix or Stan.
How Much is Foxtel Now?
Foxtel Now prices start at $25 and go all the way up to $104 depending on what "add-ons" you choose.
Where can you watch Foxtel Now?
The main way to watch Foxtel Now content is via the Foxtel Go app. The Foxtel Go app is available on many different types of devices, including smart TVs and smartphones.
Pros & Cons of Foxtel Now?
PROS: Tons of content, Flexible pricing, Customizable packages, No Lock-in Contract
CONS: Expensive for sports and specific channels, Kids content only available at top tier
What Is Foxtel Now?
Foxtel now is a streaming player offered by media giant Foxtel for a monthly subscription and offers cheaper plans than other Foxtel products.
Foxtel Now is different from other internet-based streaming competitors like Netflix and Stan because they include different packages, like Sports, Movies, and Drama, so you can choose what type of package you want without having to pay extra for the other content you are interested in watching.
There are also no contracts, no installation fees, and no installation at all - because all the content is streamed online. Having said that, if you opt for Foxtel Now you must sign up for the Essentials pack as a requirement, which costs $25 per month.
What's the difference between Foxtel Now and Foxtel Go? In short, Foxtel Now is a streaming service that allows you to choose your packages and change them whenever you want. Foxtel Go is an app that allows you to watch your regular Foxtel subscription on different devices such as your mobile phone or laptop. You can also use the Foxtel Go app to watch Foxtel Now on the go.
Benefits of Foxtel Now
We'd like to highlight some of the main benefits of Foxtel Now if you are considering it compared to its competitors on the market.
What's Good About Foxtel Now:

| | |
| --- | --- |
| Stream Instantly & Easily | With Foxtel now you don't need satellite or cable boxes to be installed. Watch Foxtel Now at home or on the go. |
| Great Content Options | Customisable packages for whatever content you like - live sport, classic movies, drama series, news and more. |
| Flexible Plans & Pricing | Signing up for only the plans that you're interested in means you choose how much you pay. Add more or less later. |
| Earn Telstra Points | As part of the agreement between Telstra and Foxtel, if you are a Telstra customer and sign up, you can earn points towards discounts and other offers. |
Foxtel Now Packages: How Much Do They Cost?
As we mentioned previously, one of the advantages of Foxtel Now over its competitors is that you can choose packages depending on your interests - avoiding being in a situation where you pay for content you are not actually interested in.
Here are all the Foxtel Now packages and prices starting from the cheapest:
*Figures are for illustrative purposes only and don't compare all products, providers, plan features, offers, or rates. Products are compared like-for-like and any distinctions between products are clearly marked. Not all offers may be available in all locations. Any offers or estimated costs compared are for example purposes only. Offers and availability are subject to change. Valid May 2022.
Important Information Show Less
Foxtel Now starts at $25 per month for their Essentials base pack, and you can mix and match additional Foxtel Now packages to create your perfect streaming service.
Above you'll find a summary of all Foxtel Now packages and bundles, as well as the cost of Foxtel Now per month. Select the plan you want to find more about, or keep reading to learn more about all Foxtel Now bundles.
All Foxtel plans include the following features:
A maximum of two simultaneous streams on different devices;
A 10-day free trial period;
No installation fee and no lock-in contract;
High-definition video quality.
Let's take a look more closely at each other packages available:
​​​​​​​Is Foxtel Now cheaper than Foxtel?Foxtel Now is cheaper than a regular Foxtel subscription because it's all online. This also means there are no installation costs or cancellation fees.
Foxtel Now Essentials Base Pack
Foxtel Now Essentials is the most basic Foxtel Now package, but gives you access to 32 different channels.
Foxtel Now Essentials includes Foxtel Originals, HBO, lifestyle, drama, and comedy and includes channels such as:
E!
TLC
MTV
MTV Music
Fox News
Sky News
CNBC
Fox Showcase
Fox8
Arena
Fox Funny
Fox Comedy
Box Sets
Foxtel Arts
Lifestyle
Lifestyle Food
The rest of the channels are dedicated to news and music.
From the Foxtel Essentials base pack, which starts at $25 per month, you can include additional Foxtel Now channels for an additional monthly fee.
Foxtel Now Sports Pack
The Foxtel Now Sports pack has over 50 sports live on Foxtel across 12 dedicated 24/7 sports channels as well as all the benefits of Foxtel Now Essentials for when your team isn't playing.
Foxtel Now Sports is an additional $29 per month on top of Foxtel Now Essentials, and sports channels include:
ESPN
Fox League,
Fox Footy
Fox Cricket
beIN Sports
Fox Sports
And you can catch all the latest in NLR, AFL, Formula One, NBA, golf and more.
 Kayo is the main competitor in the sports offering, so it could be worth assessing both options.
Foxtel Now Movies Pack
Foxtel Now Movies costs an additional $20 per month and includes 11 dedicated ad-free movie channels and streaming of all the most popular movies.
You can get over 1,000 movies On Demand with Foxtel Now channels that include:
Foxtel Premier
Family Movies
Action Movies
Comedy Movies
Thriller Movies
Romance Movies
Foxtel Movie Greats
Foxtel Movie Hits
Lifetime Movie Network
Foxtel Now Movies includes all the benefits of Foxtel Now Essentials, so you can continue to stream your favourite television shows live and On Demand.
Keep in mind though that you may be able to access the same channels at more competitive prices over at Binge.
Foxtel Now Drama Extra Pack
For an additional $10 per month, the Foxtel Drama Extra pack includes an additional 7 channels that give you access to the best of award-winning On Demand drama.
If you enjoy British TV, this package could be for you.
Foxtel Now Drama channels include:
BBC First
BBC UKTV
Universal
Fox Sleuth
Fox SciFi
Fox One
Fox Crime
Universal
Foxtel Now Drama Extra lets you watch popular TV shows such as Blue Bloods, Law & Order, Hawaii Five-0, and Elementary, as well as much more.
Classics such as Sex and the City and new favourites like The Flight Attendant are also available on this deal.
Foxtel Now All Packs
If you can't decide which Foxtel Now channels you want, Foxtel Now has their All Packs bundle, which includes both live and On Demand content.
Foxtel Now All Packs bundle costs $104 per month (you don't need to pay for Foxtel Now Essentials as it is included in the price), and includes Foxtel Now channels and packs such as:
Foxtel Essentials
Foxtel Now Sport
Foxtel Now Movies
Foxtel Now Drama Extra
17 additional kid-friendly and true crime channels
Does Foxtel Now Have A Free Trial?
Yes - Foxtel offers a 10-day free trial period to all new customers.
When you sign up, you'll be asked for your credit or debit card information and the packages you are interested in. You will only be charged if you don't cancel before the trial expires. Bear in mind that if you decide you don't want Foxtel Now anymore you can cancel at any time. There are no long-term lock-in contracts.
How to Watch Foxtel Now
The main way to watch Foxtel Now is via the Foxtel Go app or website. However, there are many other ways you can watch Foxtel Now on different devices. You just need to ensure you have a good internet connection.
Here's a list of ways you can watch Foxtel Now:
If you are a Foxtel Go subscriber already you can watch Foxtel Now online through Safari or Chrome by visiting the Foxtel Now viewing platform.
On Android devices via the Foxtel GO app
On Smart TVs and Blu-Ray app downloads
On iPhone/iPad via the Foxtel GO app
On Chromecast via the Foxtel GO app
On Apple TV via Apple Airplay using the Foxtel GO app
If you use a Telstra TV, a PlayStation 4 or a Foxtel Now Box, you can watch via the existing Foxtel Now app.
How many devices does Foxtel Now let you stream?Foxtel Now allows you to use up to two devices simultaneously no matter what subscription you have.
What Is The Streaming Quality of Foxtel Now?
This depends on your internet speed and connection. Foxtel Now allows you to stream content in 720p High Definition for the first time. For HD content, you'll need a minimum speed of 7Mbps and for standard definition you'll need a minimum speed of 3Mbps.
You should also be aware that HD is only available on PC/Mac via the Chrome browser, Telstra TV and Chromecast. HD isn't available on mobile and tablets.
Foxtel Now Box
The Foxtel Now box is a small internet-enabled TV box that can turn a normal TV into a smart TV. What we mean is that with a Foxtel Now box connected to your TV, you can stream all your favourite shows and movies as well as access other apps like Youtube, Spotify, Netflix, etc.
Another great aspect (if those weren't enough) is that it also comes with Chromecast built-in. That means if you are watching something on your tablet, phone or computer, with the touch of a button you can beam it straight to the TV.
"But wait, there's more!" – One of the other great things about the Foxtel Now box is that it also allows you to watch live free-to-air TV channels. This means you don't have to have multiple different boxes to watch all the different types of content you are interested in.
The Foxtel Now box starts at $39.99 which is a very affordable price considering other similar devices like the Apple TV cost several hundreds of dollars. Another important note is that you need a Foxtel Now account to be able to use the Foxtel Now box.
Here is a list of included apps and Freeview channels you can get with the Foxtel Now box:
Freeview Channels on the Foxtel Now Box
Free-to-air Channels Available With the Foxtel Now Box

10 Bold
10 Peach
7Flix
7food
7Mate
7TWO
9Gem

9Go!
9Life
ABC
ABC KIDS/ABC Comedy
ABC ME
ABC News
Channel 9

NITV
Racing.com
SBS
SBS Food
Seven
TEN
Viceland
YourMoney
Foxtel Now TV Guide: What's On?
Foxtel Now's content library is vast and caters to all tastes. It covers everything from movies and drama to documentaries, lifestyle and reality TV shows, children's programmes, and plenty of sports. As a brief highlight of what you can watch, these are some of the popular movies available:
West Side Story;
The Dry;
June Again;
The Hunger Games;
Chaos Walking.
And the following shows are some of the most highly recommended:
Grand Designs Australia S10;
Top Chef;
Outlander;
100 Foot Wave;
Raised by Wolves.
Foxtel Now Account: All You Need to Know
You may be at the point now where you are considering signing up for Foxtel Now but unsure of the steps to follow. Don't worry - in this section, we'll look at how to open an account and log in, what happens if you forget your password, and how to cancel your subscription.
How Do I Open A Foxtel Now Account?
Opening a Foxtel Now account is similar to other streaming services like Netflix or Binge. Here are the steps to open your Foxtel Now account:
Go to foxtelcom.au and create a Foxtel Now account by entering your personal information.
Choose the Foxtel Now package you want, and any additional packs you may be interested in.
Provide your credit or debit card information.
Sign in to your account on your device by visiting the Foxtelnow.com.au/login website on PCs and Macs or by downloading the Foxtel Now app to your device.
Start enjoying your shows and movies!
Is there a Foxtel Now App?
Yes and no. There is no specific Foxtel now app, but you can watch all your content from Foxtel Now on the Foxtel Go app.
Is Foxtel Now Free for Existing Foxtel Customers?
No, Foxtel Now is not free for existing Foxtel customers.
If you're an existing customer, you must sign up for Foxtel Now separately, just as you would with Netflix, Amazon Prime, or Stan. Foxtel Now prices start at $25 per month for the basic Essential plan and increase depending on what other packages you sign up for. If you decide you're all in and want all channels available, it'll set you back $104 per month.
While Foxtel Now isn't free to existing Foxtel customers, anyone can get a Foxtel Now free trial for 10-days.
How Can I Reset My Foxtel Now Password?
You have to reset your password on a computer if you have forgotten it. You can not do so via mobile, tablet, streaming device or smart TV apps.
Simply go to your account page and select "Forgot your password"?
How Can I Cancel My Foxtel Now Subscription?
Canceling a Foxtel Now package is straightforward and can be done in a few simple steps.
Visit your account page with your login details and click the "Deactivate service" button.
Fill out the form before unsubscribing - as part of their effort to improve services, Foxtel Now asks customers the reason why they want to cancel.
Hit the deactivate button
If you would like to sign up for a plan again, you can do so from your account page.
Closing your accountIf you are looking to close your account altogether, you need to call Foxtel Now customer services who will guide you through the process.