Hayu On-demand Reality TV | All You Need to Know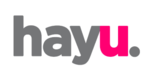 ---
Do you love watching reality TV shows? Fascinated with Keeping up with the Khardasians, Made in Chelsea or the Real Housewives of NYC? Hayu is a reality TV streaming service in Australia that offers more than 6,000 episodes across 200 different shows to watch on your TV, computer, tablet or mobile phone. In this article, find out all you need to know about Hayu: how much does it cost? What shows can you watch? Is there a free trial? Read on for more!
What Is Hayu?
Hayu Australia is an internet based streaming service that focuses on reality TV shows. It was launched in Australia in 2016 and also has a presence in most European countries as well as Singapore, Hong Kong, the Philippines, and Canada.
You can watch shows on the same day they are released in the US, or download old favourites and binge-watch them in your own time.
Hayu's heavy focus on reality TV means it is cheaper than other streaming services like Binge, Stan, Foxtel, Amazon Prime, or Netflix - although obviously it does not have the same offering in regard to sports, movie, or drama packages to choose from.
Hayu Shows: What's on?
Hayu has thousands of episodes of your favourite reality TV shows on demand and on any device. Hayu is for you if you love reality TV. The platform is 100% focused on the best and worst of reality TV - both the latest releases and household names in the reality TV genre.
Here are some of the best known shows that might catch your attention if you're especially interested in discovering what goes on behind the scenes in the lives of the rich and famous:
The Real Housewives of Beverly Hills
Revenge Body with Khloe Kardashian
Kandi & the Gang
The theme of home makeovers or personal makeovers features heavily on Hayu with shows such as:
Queer Eye
Million Dollar Listing New York
Flipping Exes
Hayu also covers plenty of true crime shows, such as:
The Real Murders of Orange County
Golden State Killer: Main Suspect
How Much Does Hayu Cost in Australia?
Hayu Australia costs just $6.99 a month, making it one of the cheapest streaming services on offer.
As it is a streaming service, there are also no other added costs - such as for installation. And in further good news, if you decide you don't want Hayu anymore, you can cancel at any time - you are not locked into a long-term contract.
Does Hayu offer a free trial?Yes! Hayu does indeed offer a 7-day free trial, allowing you to check out the content available and see if it's for you. After the free trial period, you will have to decide whether or not to sign up. Bear in mind that even if you do sign up, with no lock-in contracts, you can cancel your subscription anytime.
How to Sign up for Hayu
Signing up for Hayu Australia is a straightforward process, especially if you are familiar with other streaming platforms such as Amazon Prime. Don't worry though - in this section we'll explain all you need to know to sign up and log in.
Go to hayu.com and fill in your personal information and bank details to open your account.
Download the Hayu app on your device, or open the website on your computer and use your Hayu login to sign in.
Enjoy watching your favourite reality TV shows.
How Can I Cancel My Hayu Account?
If you decide that Hayu isn't for you, simply visit the website on your computer and sign in.
You'll need to go to the My Account section of the site and select the Payment Details option. Click the cancel button to initiate the process. You'll be asked to follow some on-screen prompts confirming you want to cancel.
Third-party service If you subscribed to Hayu via a third-party service such as iTunes or Google Play, remember that you'll need to unsubscribe directly via those platforms.
What Devices Are Compatible With Hayu?
You can access Hayu in a variety of ways, which we'll explain in this section:
On an iOS or Android app on your mobile device;
On your computer via a compatible browser such as Chrome or Safari;
On Hayu app for 4th generation Apple TV, Fetch TV, or Telstra TV;
On Android TVs, Amazon Fire TV, Xbox, Samsung TVs, LG TVs & Roku;
You can also watch Hayu content on a big screen using Chromecast or Airplay.
Can Hayu be accessed simultaneously on different devices?No. Unlike some other streaming services that allow viewing on different devices at the same time, Hayu only allows one stream at a time.
Can I Access Hayu if I'm Travelling Abroad?
Yes - you can access Hayu while travelling overseas. As we mentioned previously, Hayu is available in many European countries as well as Canada and numerous others in Asia. If you are visiting a country where Hayu is present, you can access your account and watch your shows. Bear in mind that not all countries have the same rights to shows as in Australia and may not be available.
What Is the Streaming Quality Like on Hayu?
This depends on your internet connection and the device you are watching on. With a high speed connection, you'll be able to watch your favourite shows in HD quality. Hayu, like most streaming services, uses adaptive technology to maximise the viewing experience based upon the connection speed and the device you're watching on.
If you are watching on a mobile device, Hayu does not allow you to manually set the stream quality, so do make sure you get the best mobile plan possible if you want to watch Hayu on your phone.
Hayu Australia: Advantages & Disadvantages
With all the information provided, you may be at the point now where you are deciding what step to take next - subscribe to Hayu or not. As a summary, we thought we would highlight some of the advantages and disadvantages of the service.
Pros & Cons of Hayu Australia
PROS OF HAYU
CONS OF HAYU

 

 

Great Price:
Compared to its rivals in the streaming service market, Hayu offers a great price. For just $6.99 per month you can get access to thousands of episodes of your favourite reality TV shows.

 

 

Reality TV Only:
If you are looking for a more diverse portfolio of programmes, such as movies, documentaries, sports and drama, Hayu is probably not for you. It is heavily focused on reality TV shows.

 

 

Great Reality TV Content:
If you love reality TV, Hayu is made for you. You can find all the latest releases and watch on the same day as the US, or download your favourite shows from down the years and relive the best moments.

 

 

Content from US & UK:
As the global leaders in reality TV, the US and UK have a huge presence on Hayu. It's not just Australian made shows!

 

 

No Hidden Fees:
After a 7-day free trial you can sign up for Hayu. Don't worry though - if you decide it's not for you, you can cancel your subscription at any time. There are no hidden extra costs and no lock-in contracts.

 

 

One Screen Only:
Unlike other streaming services, with Hayu, you can only use one device at a time to watch your shows.